When humans get sick, they pay a visit to the doctor, and when animals get sick, they are cared for by veterinarians. At least, that's usually how it goes.
But when Merlin, the Aquarium's second-oldest Macaroni Penguin, recently began experiencing discomfort and difficulty eating due to a cracked beak, the Aquarium called in — wait for it — a dentist.
On the morning of Feb. 21, Animal Care Specialist II Holly Gibson, Curator of Forests Kevin Calhoon and veterinarians Dr. Jessica Marlo and Dr. Chris Keller carefully transported Merlin to Keller's office in the sublevel of the River Journey Building. There, they met Chattanooga dentist Dr. Ernie Minges.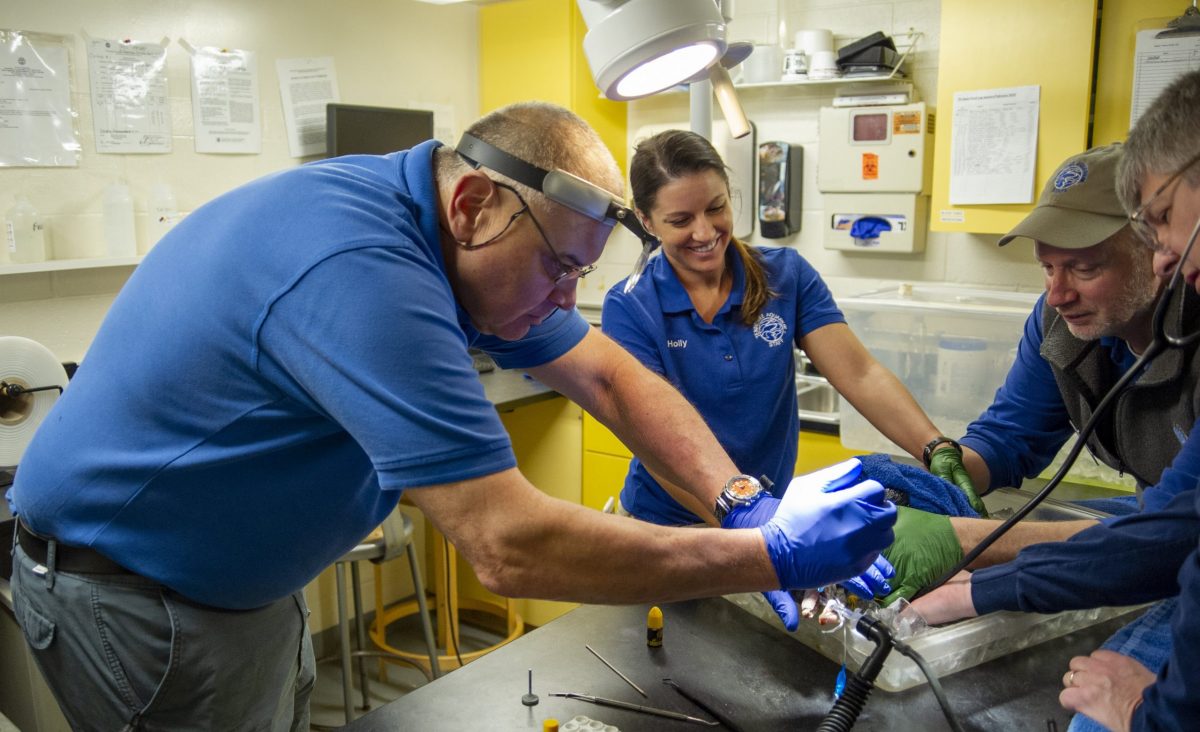 Fig. 2 Aquarium staff prepping for operation
After sedating and carefully monitoring Merlin, the team set to work repairing the cracked beak using a procedure that was part veterinary surgery and part dental experiment.
To prepare the beak for Minges, Keller used a burr tip attached to a Dremel tool to remove tissue from the beak that was dead or might be fragile and structurally unstable. The tool also helped to etch the beak surface, making it more receptive to the next step in the process.
Once Merlin's beak was prepped, Minges set to work. Using an acrylic similar to that used to make dentures, Minges filled in the crack and remodeled it to match the surrounding beak tissue. This acrylic remains liquid until exposed to ultraviolet light, so Minges then used a handheld UV curing light to harden the remodeled section of beak.
After about half an hour, the procedure was complete, and Merlin was taken off anesthesia.
"The acrylic was very, very quick in its hardening time," Keller says. "The characteristics of a penguin beak are so different from other birds. It's oily; it's greasy; it's softer; it's more pliable. Even from the standpoint of adhesion or curing of that acrylic, it was a little bit more challenging, but it came out really well.
This wasn't the first time Minges has come to the rescue with a novel solution to helping an animal to heal. In 2009, the larger of the Aquarium's two Green Sea Turtles, Stewie, had a lesion on his head that wouldn't heal. To help this wound to close, Minges and Keller used the same dental acrylic to fashion a kind of temporary skullcap fitted with access ports to allow veterinarians access to the injury site to flush it, clean it and administer antibiotics. The experimental solution worked, and within a few months, the skullcap fell off on its own, leaving behind healthy tissue and a much-happier turtle.
Once again, an unorthodox approach seems to have paid off. Husbandry staff attempted to trim Merlin's beak several months ago, but the crack wasn't healing properly, necessitating the house call by Dr. Minges. This time, the repair appears to be working.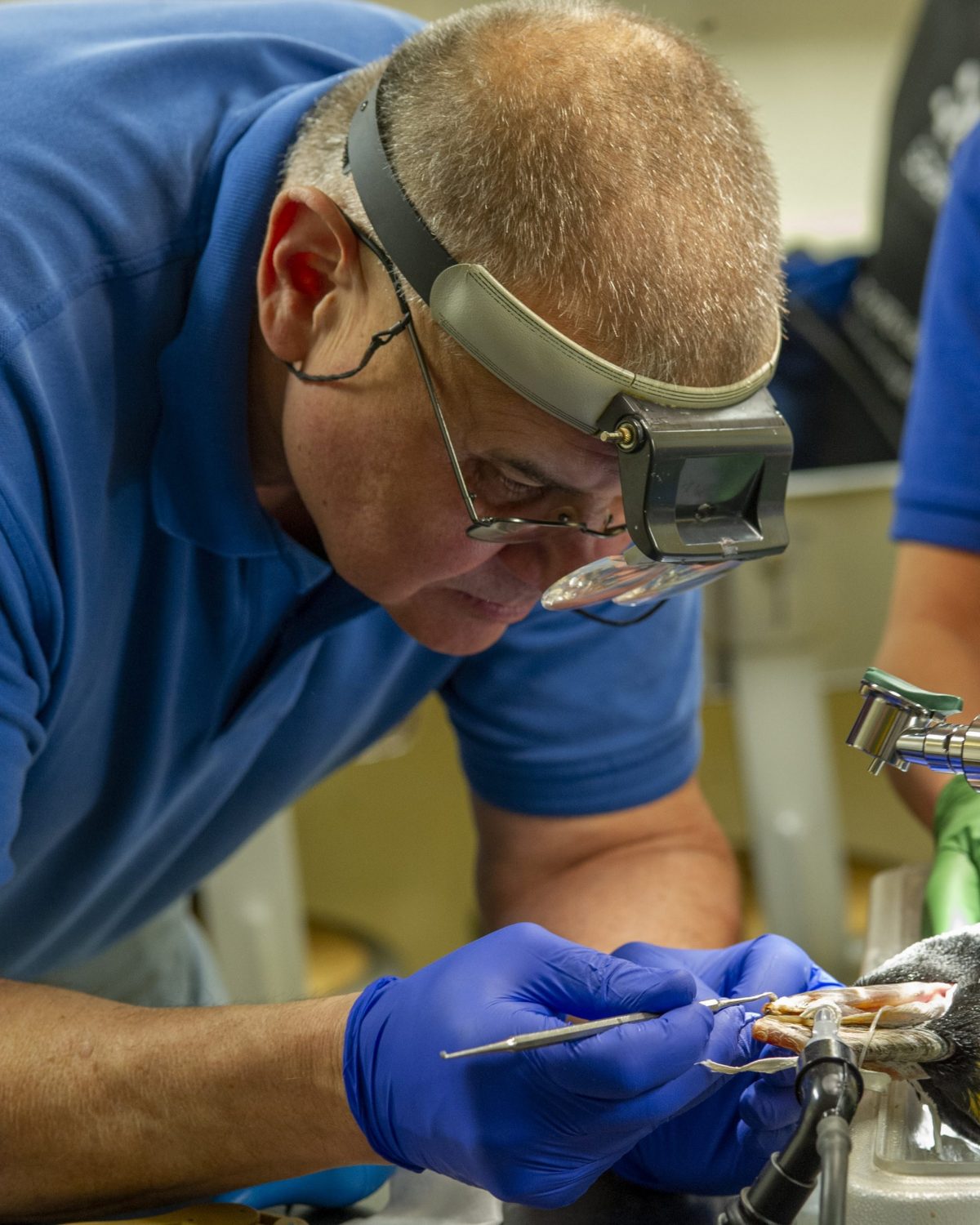 Fig. 3 Minges filling in the crack and remodeled beak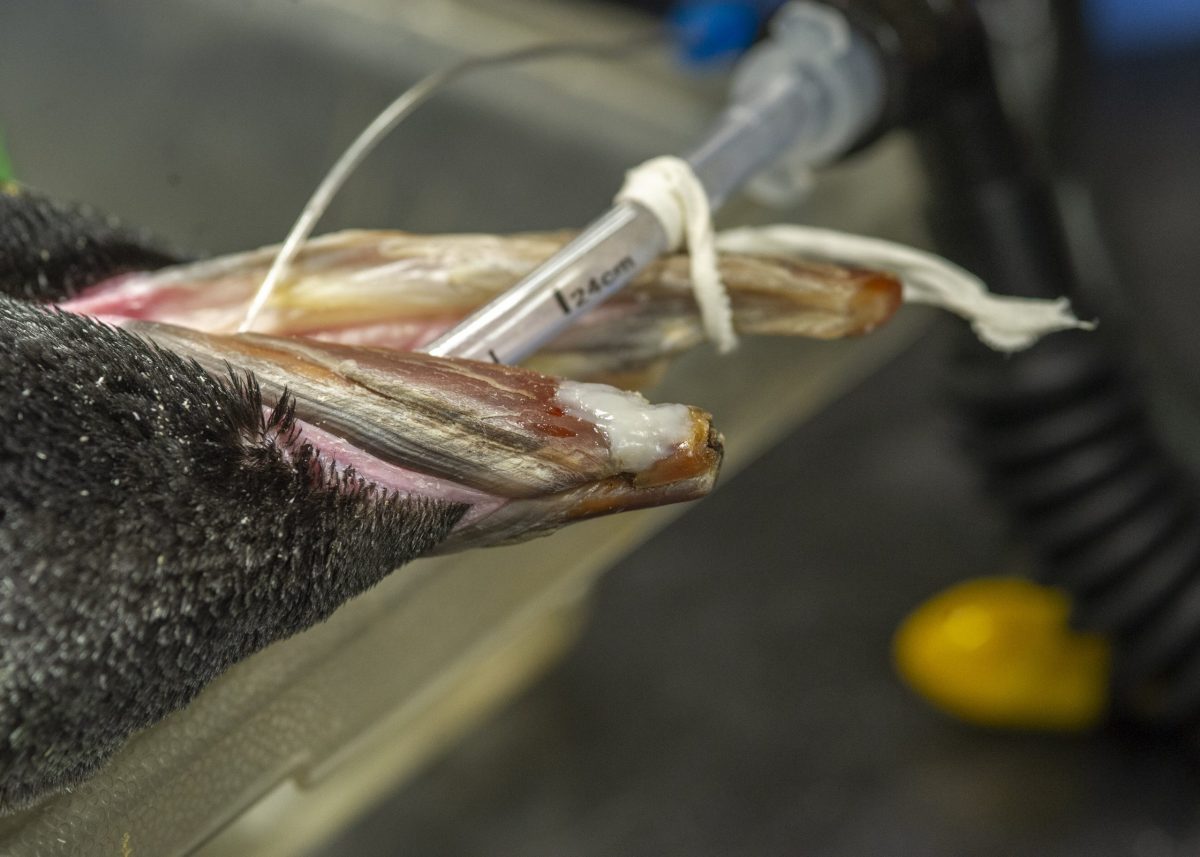 Fig. 4 Penguin being given anesthesia
With the imminent onset of breeding season, husbandry staff will continue to monitor Merlin to ensure the beak repair isn't affected by territorial squabbling between birds, but so far, he seems to be doing just fine, says Senior Aviculturist Loribeth Lee.
"Right now, the Macaronis are eating more to put on some extra pounds, and that is what Merlin is doing," she says. "It is so nice to see him eating 30 or 40 fish a day on his own without us having to help him get it in his mouth."
Merlin's beak repair was a first for the Aquarium, but it may not be the last. Macaroni Penguin beaks continue to grow their entire lives, and consequently, they sometimes can become too large or twist, which can lead to cracks. At 20 years old, Merlin is one of the oldest Macaronis in Penguins' Rock, but four others — Noodle, Shamrock, Chaos and Hercules — are more than 15 years old and could experience similar problems as they age.
In 1983, SeaWorld became the first animal care institution to exhibit penguins in the United States. With the oldest population of these amazing birds in human care, they are widely regarded as the leading experts in caring for geriatric penguins.
When she visited SeaWorld San Diego in late 2017, Senior Aviculturist Loribeth Lee met with their penguin staff to glean insights about the kinds of issues the Aquarium could begin seeing as the birds of Penguins' Rock begin to enter their twilight years. Thanks to the connections Lee made during that trip, when Merlin began experiencing issues, she was able to consult with Linda Henry, SeaWorld San Diego's Supervisor of Birds, who quickly identified a cracked beak as the likely culprit.
"Networking is important in this field, and she was more than eager to help out," Lee says. "Since their veterinarian and staff have dealt with cracked beaks a lot, they were an amazing resource to have when we needed advice."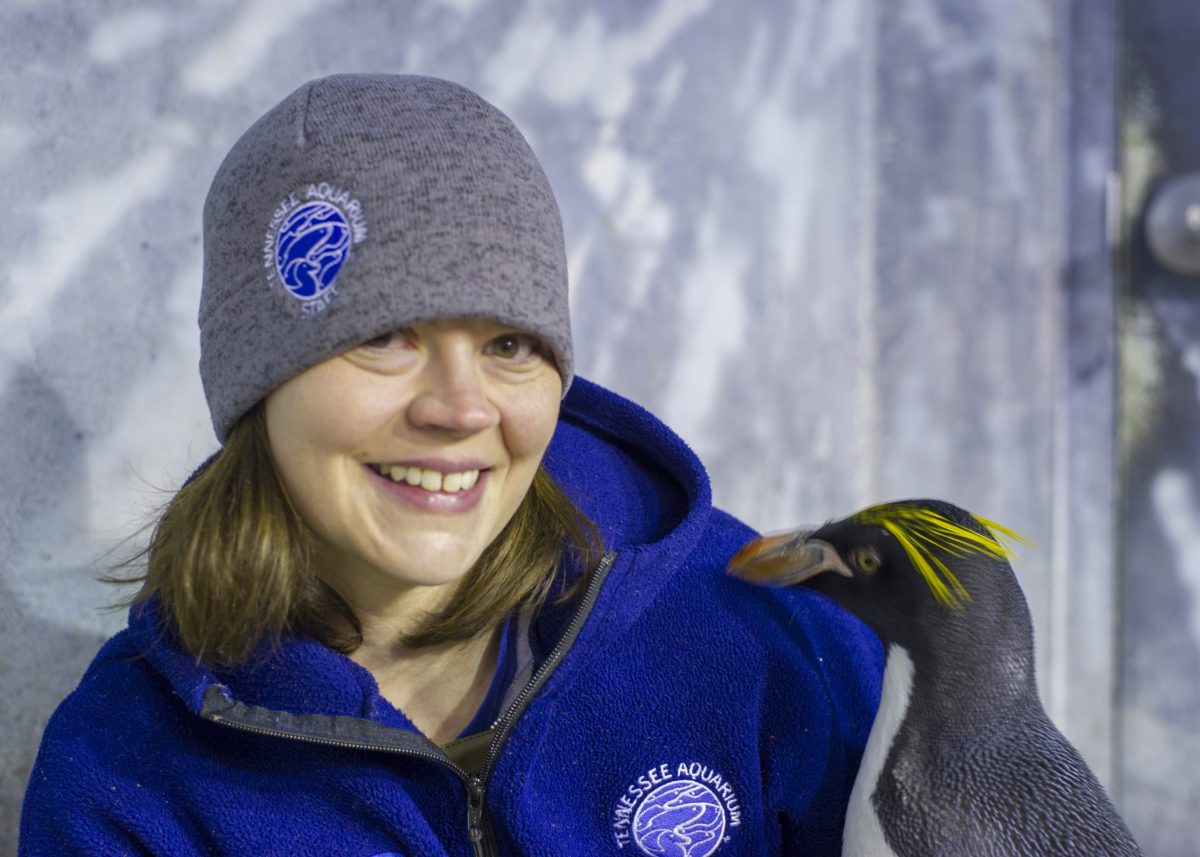 Fig. 5 Senior Aviculturist Loribeth Lee