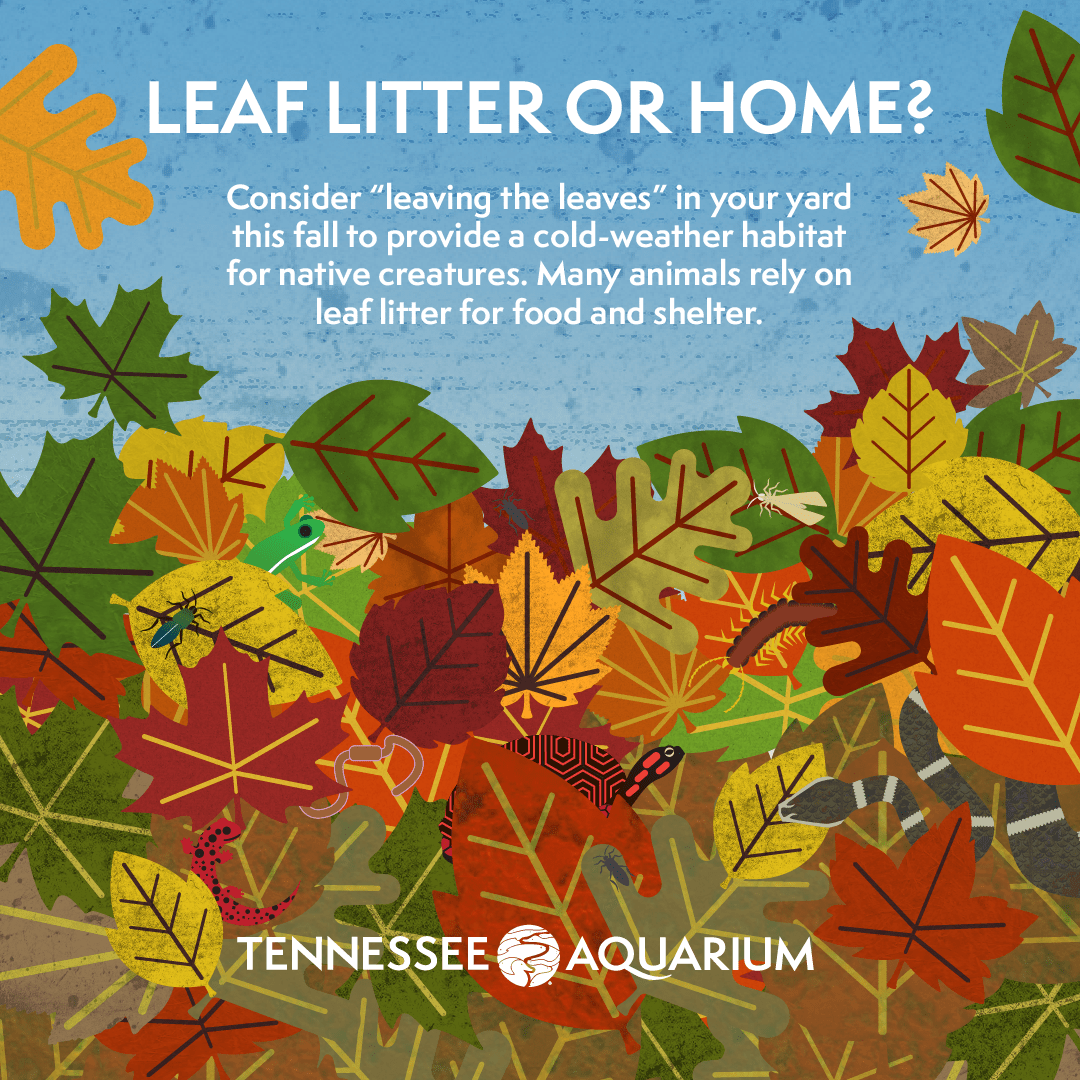 The return of chilly weather, shorter days and the blush of red and gold to nearby ridges are all much-anticipated heralds of autumn's arrival in Southern Appalachia.
But for homeowners, they're a prelude to a less-welcome chore: raking up leaves.
This laborious task may seem like a necessary seasonal undertaking, but "leaving" a scattering of leaf litter across your yard instead of raking up and removing this fallen foliage can be of substantial benefit to wildlife.
Yes, you read that correctly. Shirking your autumn chores — one of them, at least — can benefit your wild neighbors.
Natural leaf litter provides an excellent cold-weather habitat for native animals, many of which rely on leaf litter for food and shelter.
Native insects, including pollinators, will use leaf litter to overwinter. During the coldest months, they shelter in the warmth and safety of the leaves.
Native reptiles and amphibians like Slimy Salamanders or Eastern Box Turtles also take advantage of the comparative warmth and higher humidity beneath scattered leaves when temperatures drop. Even warm-blooded animals, including small mammals like Eastern Fox Squirrels and Eastern Chipmunks use leaves for nesting, bedding and refuge from predators.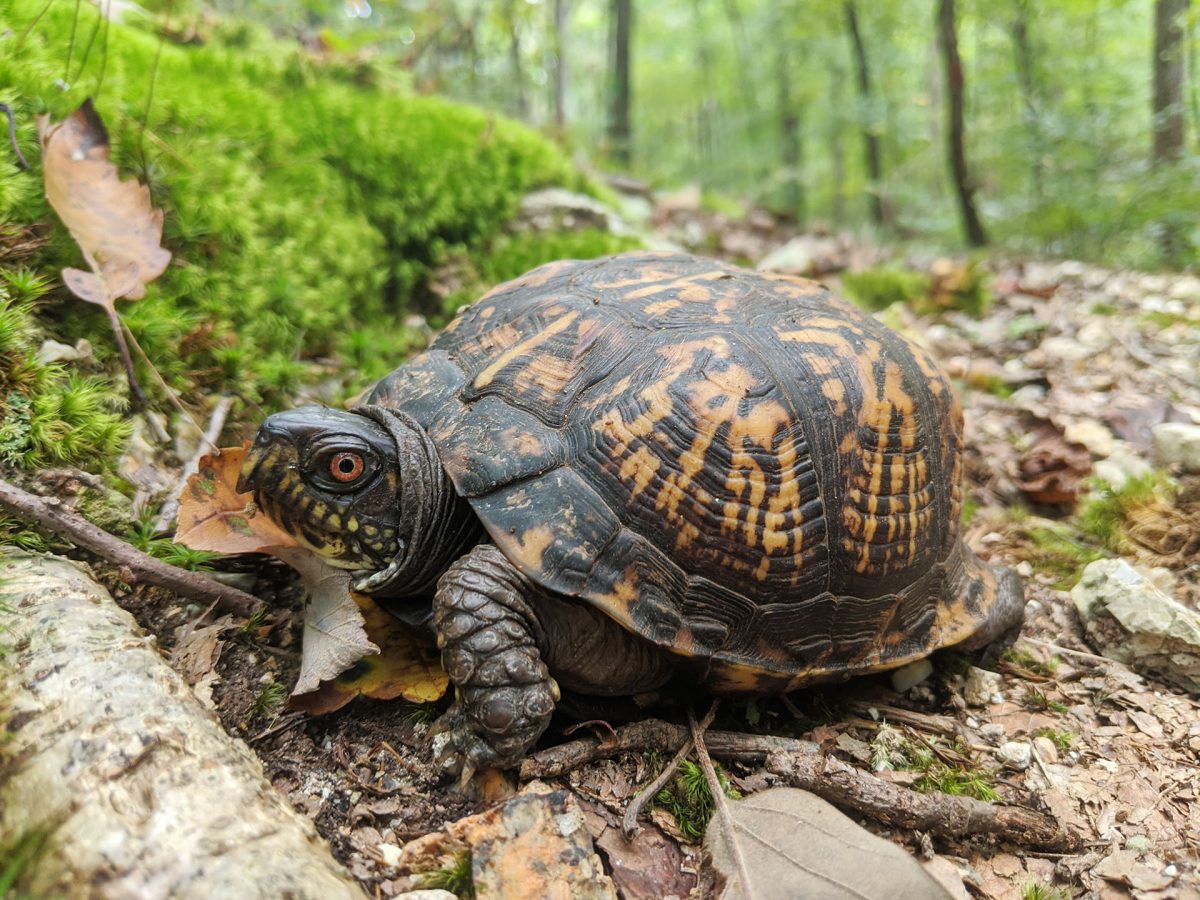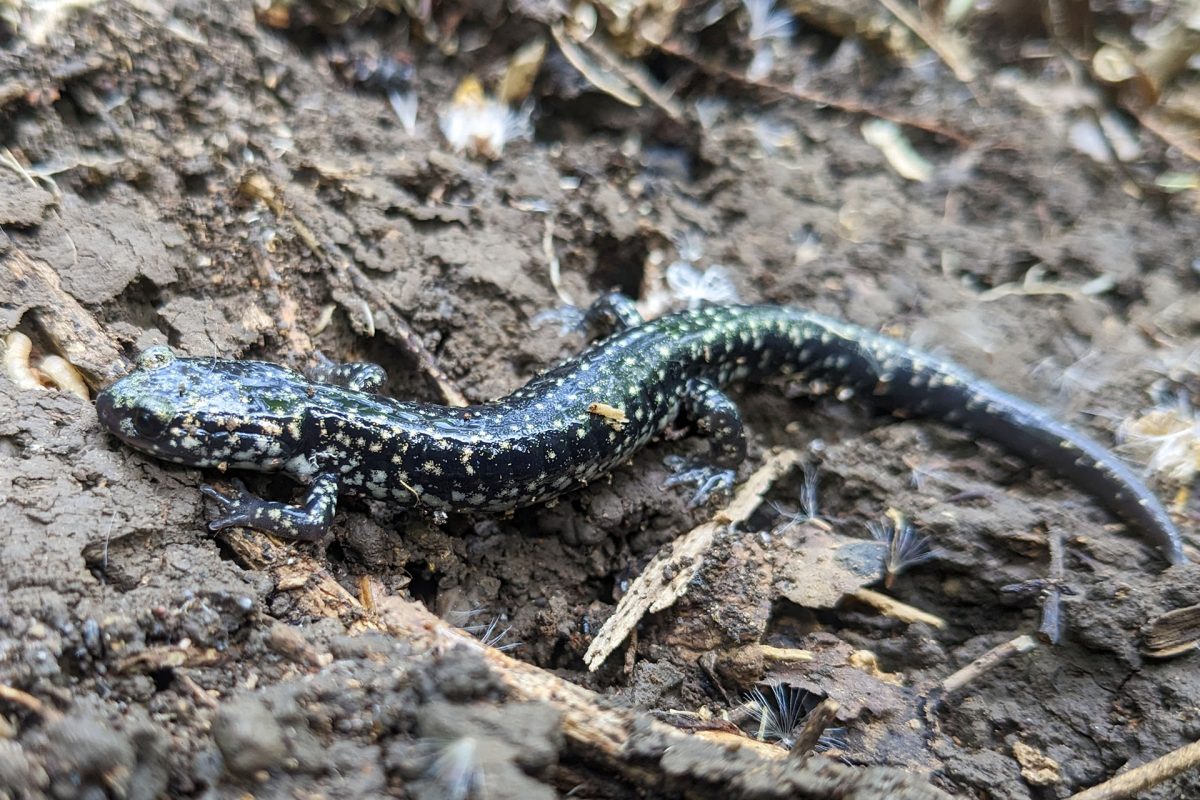 Left: Male Eastern Box Turtle (Terrapene carolina carolina). Right: Northern Slimy Salamander (Plethodon glutinosus).
If you're a gardener, tossing your leaves is especially wasteful.
Leaf litter creates natural mulch that makes for healthy plants.
Fallen leaves insulate plants against fluctuating temperatures and suppress weed growth. As they decompose, they amend (improve the condition of) your soil. By leaving the leaves behind or, even better, adding them to your garden, you're helping add nutrients lost by trees to the soil rather than removing them from the ecosystem.
Considering leaving some leaves behind this year? Follow these tips to get started:
Leaves that are shredded and wetted down tend to stay in place better.
You can shred leaves in your yard with a lawn mower and leave the remnants on your lawn.
While mulching, use a bag on your mower to more easily spread leaf leavings in your flower beds.
No mower? Rake leaves into a pile and shred them with a string trimmer.
Leaves are great to pile onto your vegetable garden to suppress weeds and enrich your soil over the winter.