Every year, hundreds of thousands of visitors to the Tennessee Aquarium experience impactful moments with wildlife that plant the seeds for a lifelong connection with nature.
For those who undertake fellowships at the Aquarium, however, working alongside husbandry specialists, educators and scientists can be even more life-altering.
"We're offering our fellows these opportunities, and then they're going out and doing great things," says Mara-Lynne Payne, the Aquarium's Senior Manager of Diversity and Inclusion. "Our fellows get hands-on experience that they wouldn't receive other places. Those experiences can change the course of action for their entire lives."
Since opening its doors in May 1992, the Aquarium has always strived to ensure opportunities to connect with wildlife are available to as broad an audience as possible, both internally and externally.
Fig. 1 Elaine and Jim Hill
In 2014, the Aquarium established its Diversity Fellowship Program to offer impactful work experiences to conservation-minded students, who are typically underrepresented at accredited zoos and aquariums. This year, the Aquarium is proud to announce that this fellowship is being renamed the Jim Hill Diversity Fellowship in honor of one of the Aquarium's first presidents and CEOs.
Hill's illustrious resume includes many gold-star bullet points.
His 20-year career in the Army included assignments as assistant professor of chemistry and assistant dean of academics at the U.S. Military Academy at West Point. As a civilian, Hill was employed by the DuPont Corporation and served as plant manager in Chattanooga. During his years with DuPont, Hill served on the board of a number of many nonprofit organizations, including the Tennessee Arts Commission, the Urban League, Memorial Hospital, SunTrust Bank and United Way, among others.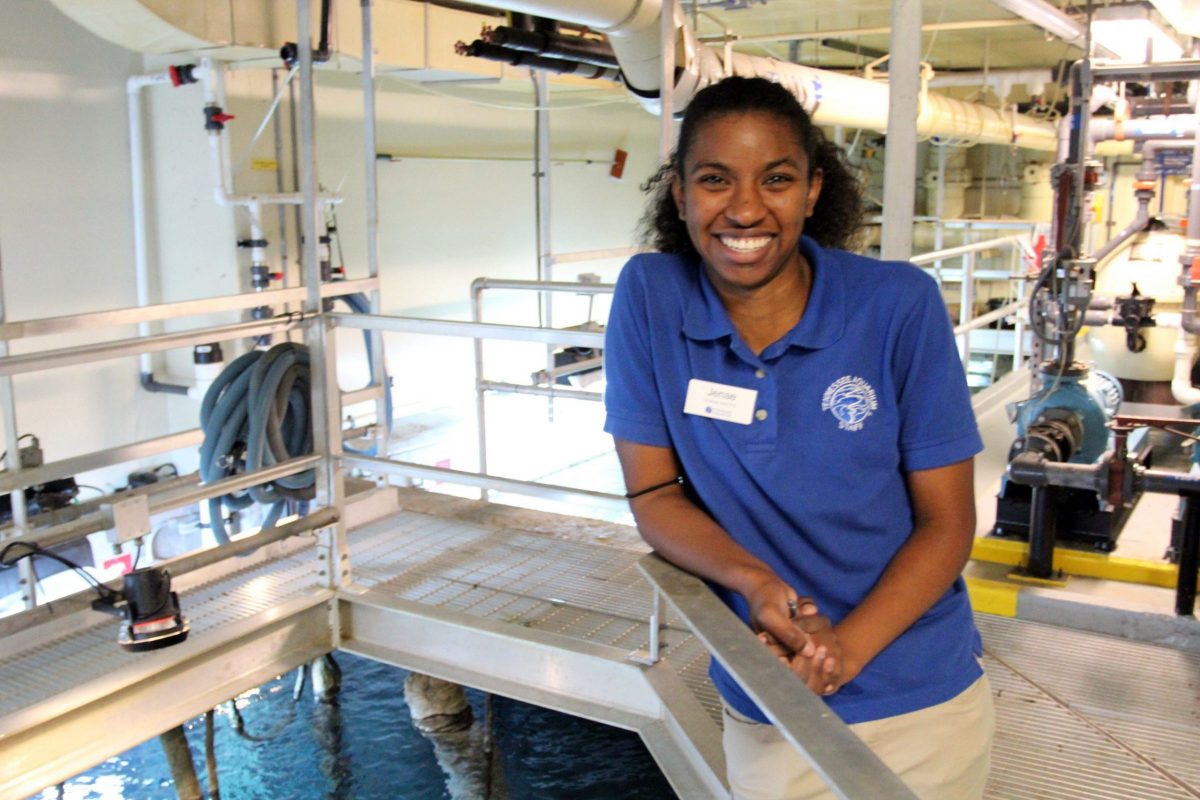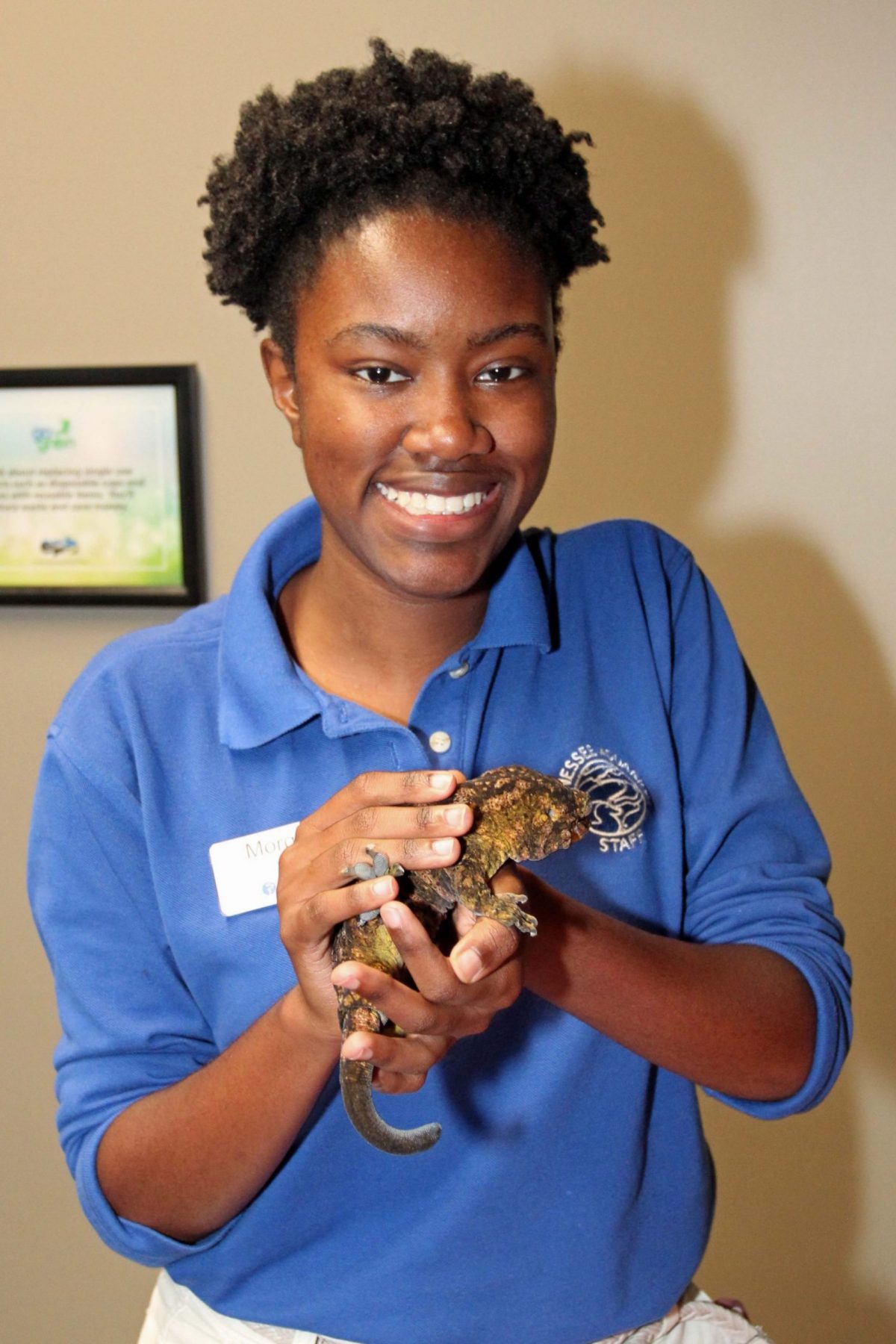 Fig. 2 2015 Aquarium Fellow Jenae Ducre (left) and 2017 Aquarium Fellow Morgan McCoy (right)
Hill left his position with DuPont to serve as the president and CEO of the Tennessee Aquarium from 1993 to 1995. This role set an industry precedent, making Hill the first person of color in the nation to lead a zoo or aquarium. The fellowship serves as a tribute to Hill's pioneering role while leading the Aquarium.
"I am deeply honored with this award since, among other things, it will continue to keep me linked to the Aquarium's commitment to diversity and inclusion," Hill says.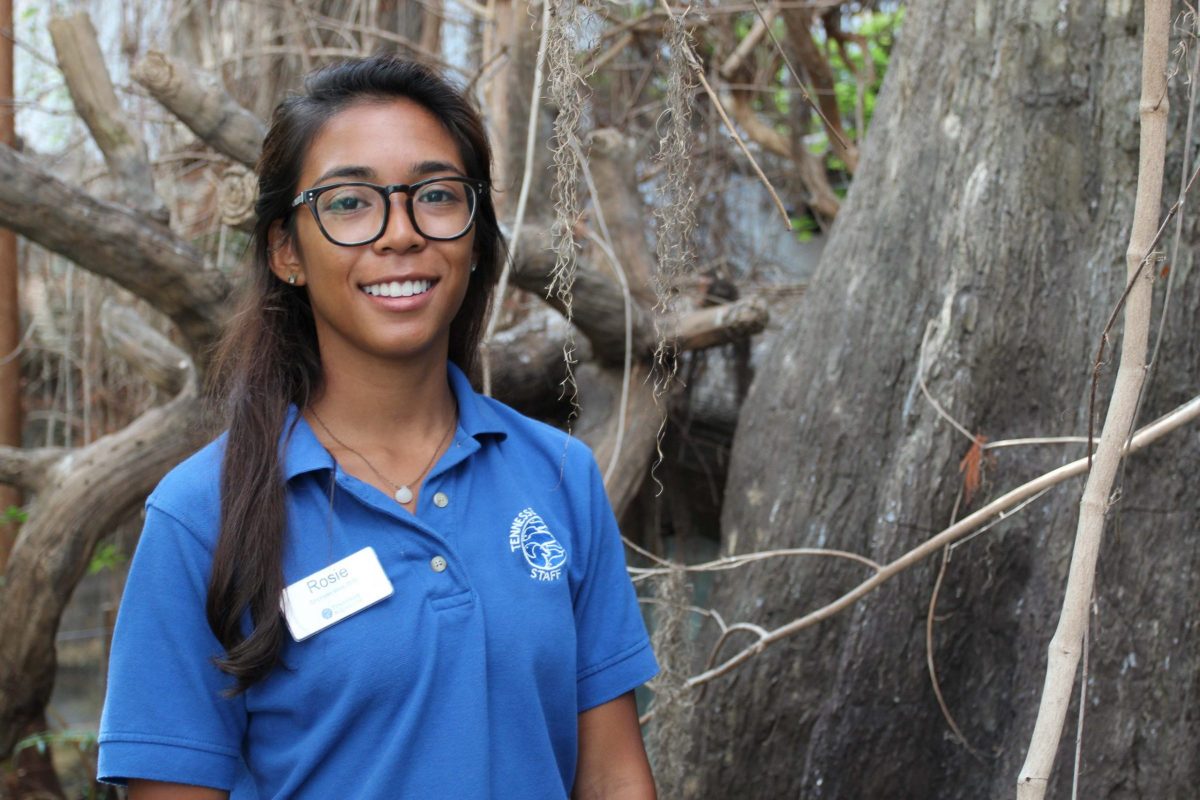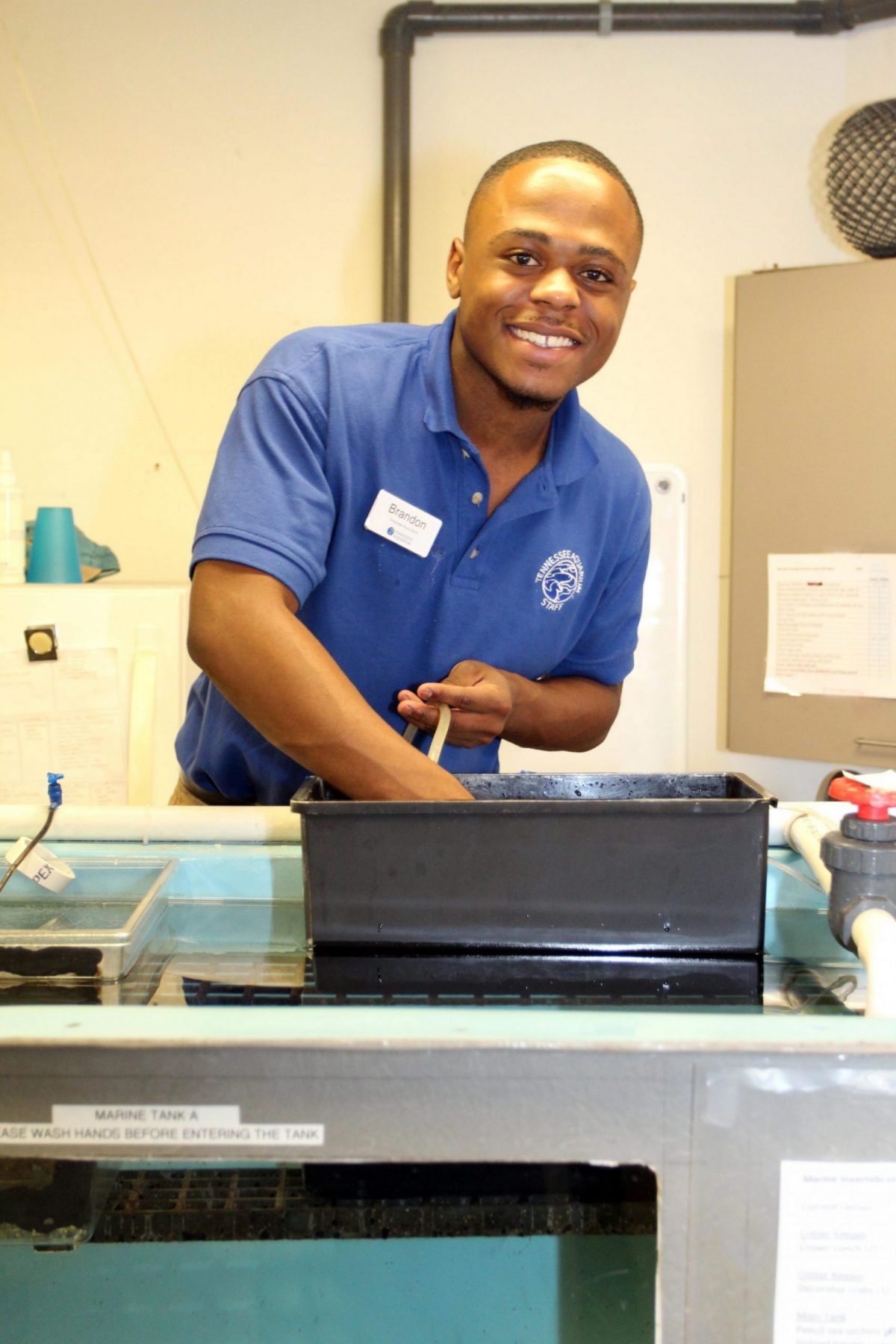 Fig. 3 2015 Aquarium Fellow Brandon Robinson (left) and 2017 Aquarium Fellow Rosie Velasco (right)
The Jim Hill Fellowship is offered to six minority college students pursuing a science or education major with a minimum grade point average of 2.5.
Fellows work an 11-week term alongside Aquarium staff members in the husbandry, education and conservation departments. Some of responsibilities they undertake include care of the Aquarium's animal ambassadors or animals in reintroduction projects, conservation field work throughout the Southeast, summer camp education and assisting with daily animal programs.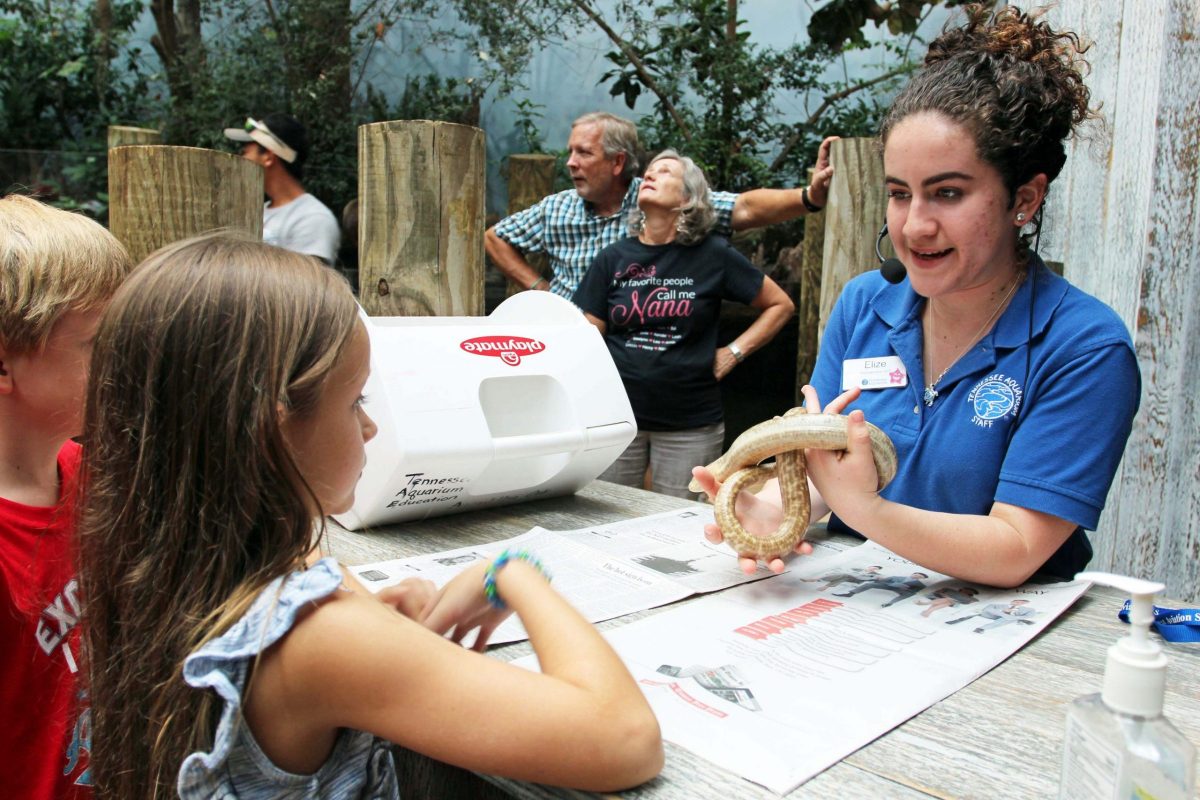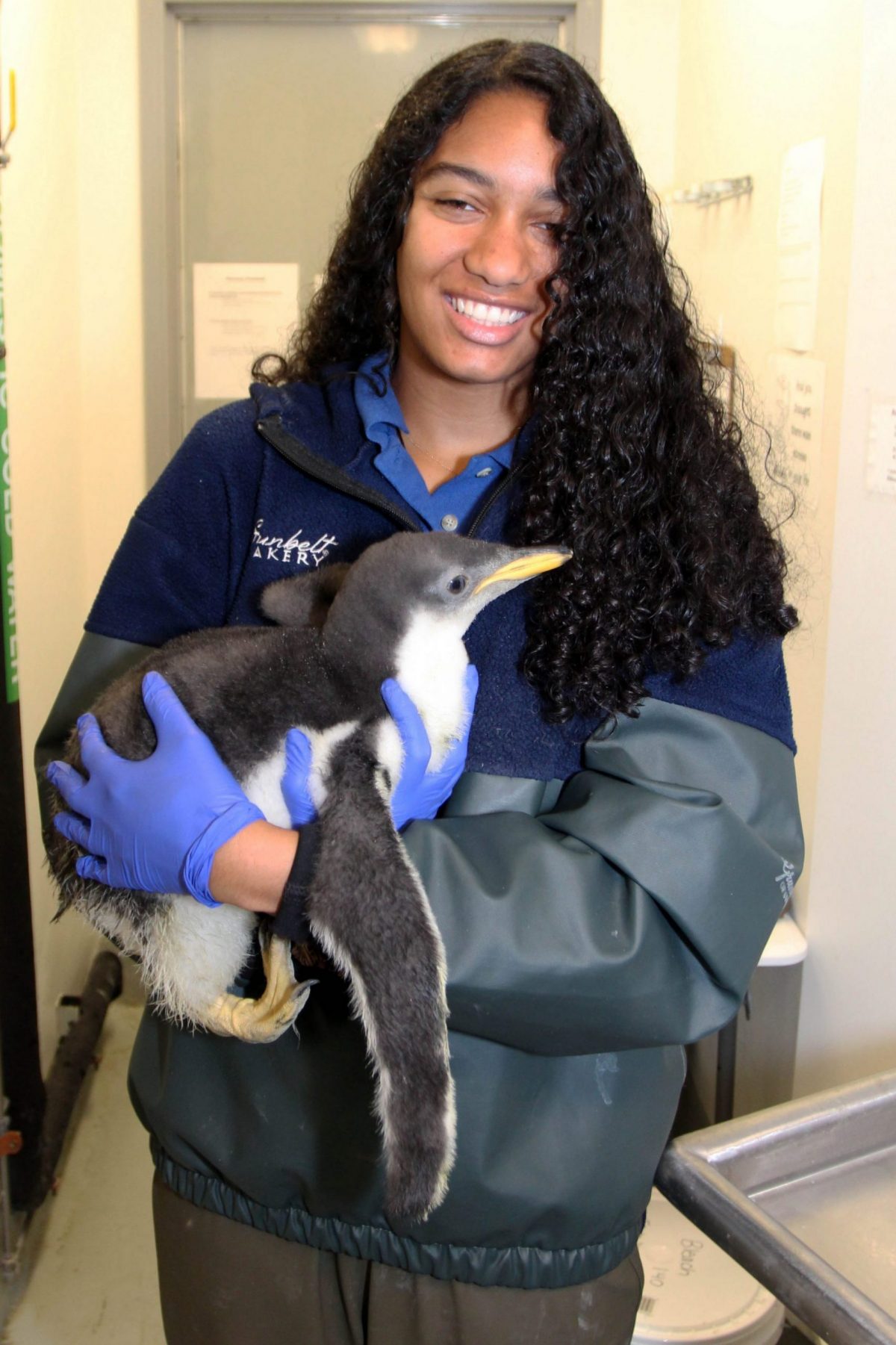 Fig. 4 2017 Aquarium Fellow Elize Robles (left) and 2015 Aquarium Fellow Amber Lowery (right)
During their fellowship, selected students will work a 40-hour week. They are paid an hourly wage and are provided with on-campus housing and parking at the University of Tennessee at Chattanooga.
For more information or to apply for a Jim Hill Fellowship, visit: https://tnaqua.applicantpro.com/jobs/