Thanks to the difficulty of reaching its shores and the extreme conditions facing any who dare the journey, Antarctica is one of the wildest, least explored and most misunderstood locations on Earth.
On Sept. 3, the Tennessee Aquarium IMAX 3D Theater will begin screening Antarctica 3D, a new giant screen film by SK Films and BBC Earth that offers unprecedented views of Antarctica's surprisingly diverse life, both above and below the ice. Audiences will see sights few have ever witnessed, all captured by cutting-edge equipment to shine big and bright in the way only an IMAX film can.
The film will stand as an extraordinary introduction to the world's southernmost continent for most, but Dr. James McClintock is no Antarctic greenhorn. An endowed university professor of polar and marine biology at the University of Alabama at Birmingham, McClintock first visited Antarctica in 1982. That three-month visit to the French sub-Antarctic island of Kerguelen left him "irreparably hooked" on Antarctica's marine biology.
Now regarded as a world-renowned expert on Antarctic ecology, McClintock has returned to the southernmost continent 30 times. There, he has carried on research into the rich and diverse life on the Antarctic seafloor and, later, how rapid climate change is impacting those communities.
Dr. McClintock will be on hand at the IMAX 3D Theater for the film's premiere to meet the public and sign copies of his second book, Lost Antarctica: Adventures in a Disappearing Land. In it, he offers a first-hand account of his time and experiences in Antarctica and how it is responding to climate shifts.
Leading up to the film's Chattanooga debut, Dr. McClintock took time to respond to questions about polar living and researching, his thoughts on the IMAX film and if it's ever possible to "know" a place as wild and little-understood as Antarctica.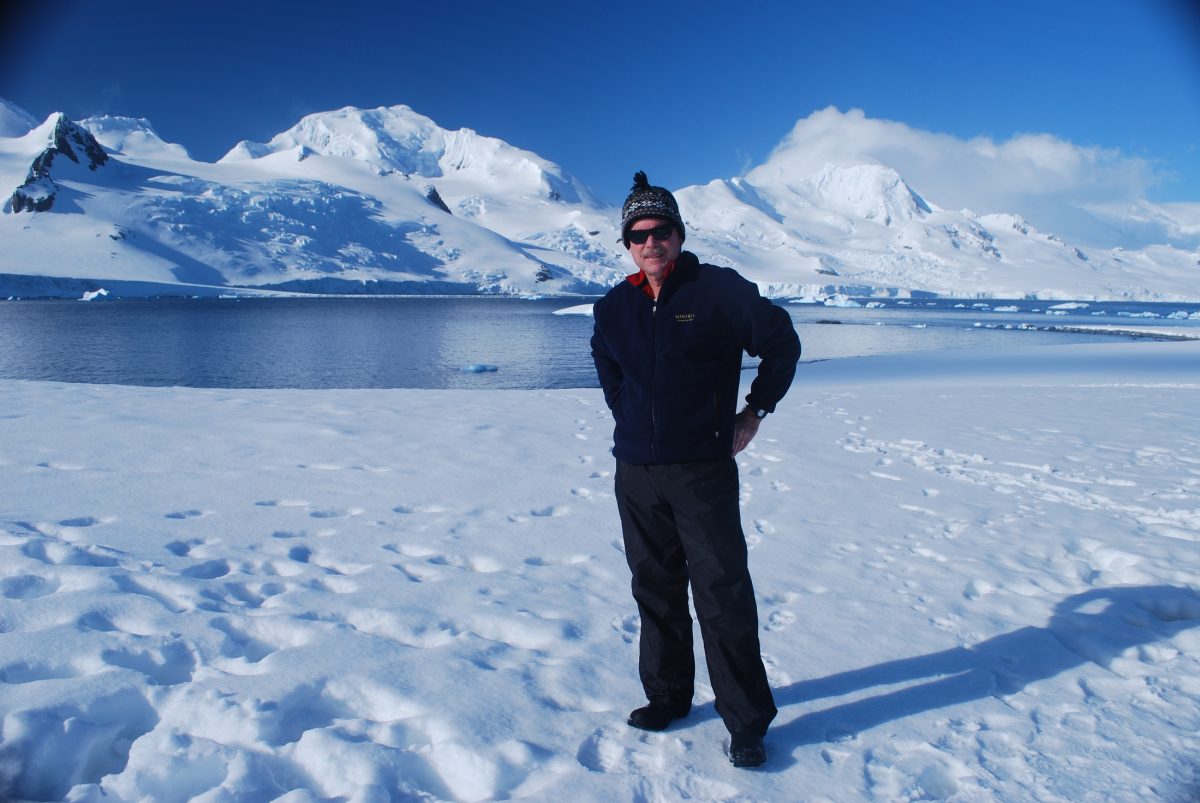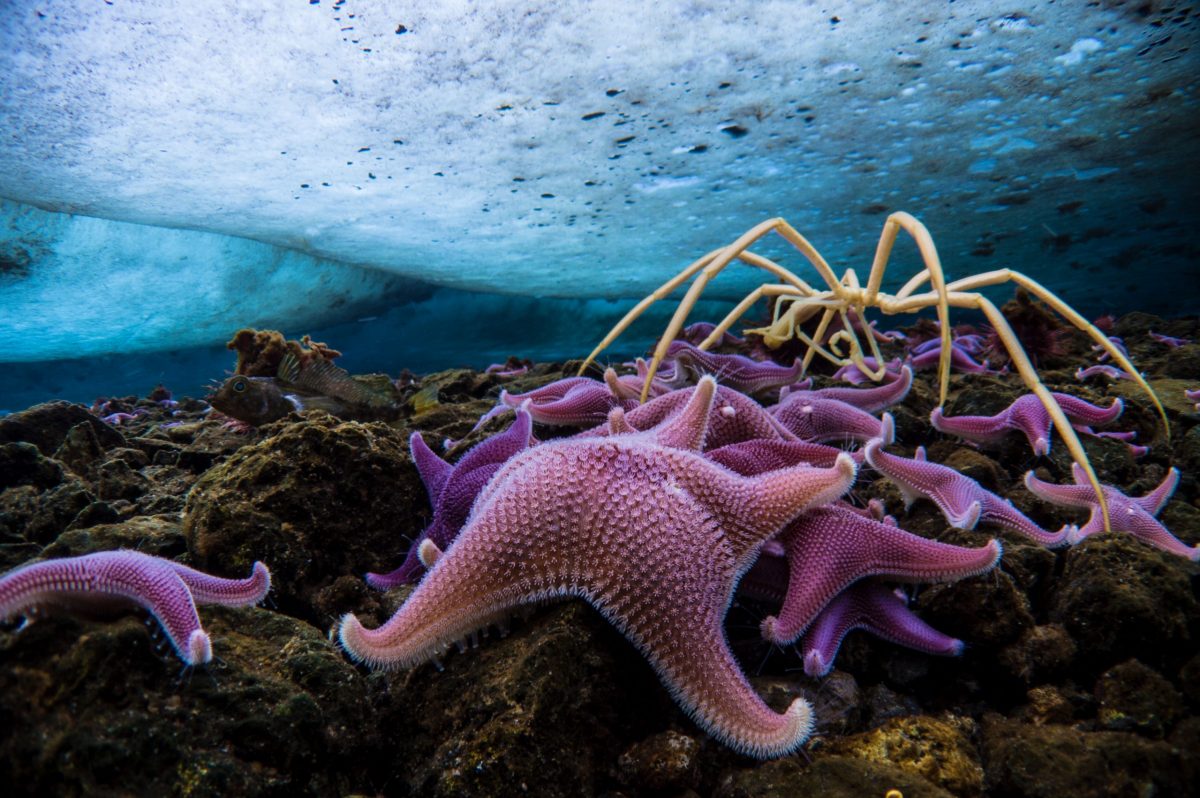 Fig. 1 Dr. James McClintock has visited Antarctica 30 times since 1982. A renowned expert on polar and marine biology, McClintock has studied the abundant life on the Antarctic seafloor, which is rife with species such as sea stars, Sea Spiders and crustaceans, right. (Credit: Espen Rekdal)
Q: How many years have you spent working in Antarctica? When was your first trip there?  
A: 1982 – a three-month trip to the French sub-Antarctic island of Kerguelen in the Southern Indian Ocean.  It took two weeks by ship just to get there.
Q: What was it that compelled you to undertake research there in the first place?  
A: My doctoral mentor, Dr. John Lawrence, at the University of South Florida has received a grant from the National Science Foundation, and he asked me to go with him.  From that point on, I was irreparably hooked on Antarctic marine biology.
Q: How many expeditions have you embarked on to the continent, and how long do you typically spend there at a time?  
A: Total = 30:  15 research expeditions sponsored by the National Science Foundation (two to three months each) and 15 climate change cruises (10 days each) with A&K Travel (for the public).
Q: What is the primary aim of your Antarctic research?  
A: To study aspects of the ecology of amazingly rich and diverse Antarctic seafloor communities.  Focuses on chemicals that are produced by sponges, corals and other similar organisms that are used in defense from predators and are potential agents to fight human disease such as cancer, bacterial infections, cystic fibrosis, etc.  Over the past 15 years, my research also focuses on the impacts of rapid climate change on Antarctic marine organisms and communities.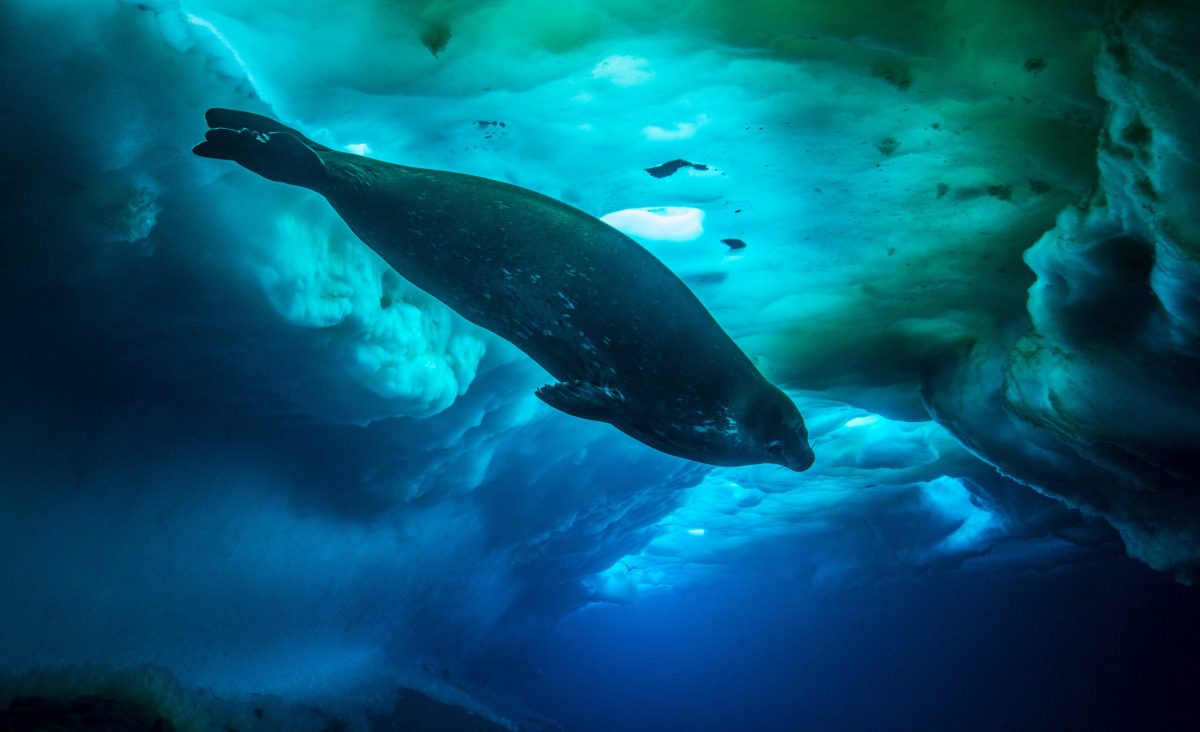 Fig. 2 A Weddell Seal swims beneath the Antarctic sea ice in Antarctica 3D. These seals are the most southerly living species of mammal on the planet and grind the ice to keep its breathing hole open. (Credit: Espen Rekdal)
Q: There is a tendency to think of Antarctica as being devoid of (or — at the very least — inhospitable to) life. In your experience, is that true? If not, how would you describe the quantity and diversity of life you have encountered there?  
A: This depends where one looks.  The ocean is cold but not inhospitable to life. In fact, life flourishes in the Antarctic Southern Ocean.  On land, the story is different.  The extreme winds, cold and dryness all conspire to limit life.  For example, there is only one species of insect in Antarctica. There are just two species of flowering plants, and these are generally in warmer regions of Antarctica such as the peninsula.
Q: After so many years, how would you now describe your relationship to the southernmost continent?   
A: Intimate, like a life-long friend with which you have enjoyed many a philosophical discussion. Over the years and the visits to 'the ice' — this is what those who frequent the continent call it — my relationship has deepened.  I have great respect for its beauty and the paradox of its apparent might and its deep ecological fragility.
Q: People sometimes say they come to "know" a place. Would you say that, at this point, you "know" Antarctica? Is that even possible?   
A: Yes, I believe it is possible for one to come to know Antarctica over many visits.  That said, one of the true measures of knowing the continent is coming to the realization that it is never the same. It is the definition of the word ephemeral — the skies and clouds and icebergs changing constantly.  Every trip for me opens a new window on the immensity of the landscapes, the enchanting wildlife, the collaborative scientific enterprise and how we humans interface with a remote continent dedicated solely to peace and science under the auspices of the Antarctic International Treaty.
Q: Have you seen the film we'll be premiering, "Antarctica 3D," and if so, what are your thoughts about the picture it paints of the continent's biodiversity and natural wonders?   
A: Yes!  I have seen the film twice in 2D here at the McWane Science Center IMAX Theatre (in Birmingham, Alabama).  The film provides a masterful painting and interpretation of the continent's biodiversity, natural wonders and surprising fragility.  Seeing it in 3D is hard to even imagine.  One of the opening scenes is a diver swimming along filming the seafloor near McMurdo Station, the U.S. station where I worked for ten years and also swam under the sea ice.  Captured on film, it is as if one was there — a breathtaking, unearthly experience.
Q: What do you do for fun while you're in Antarctica?
A: We work 60-plus hour weeks because we have a limited time to complete our research, and because we do field work, we have to accommodate for weather days when field work is not feasible.  This said, a healthy life style is critical to physical and mental health.  Sundays are off days. We hike, ski, work out in the gym, read, play board games, do the New York Times crossword puzzle, pursue art projects, photography and play Frisbee golf.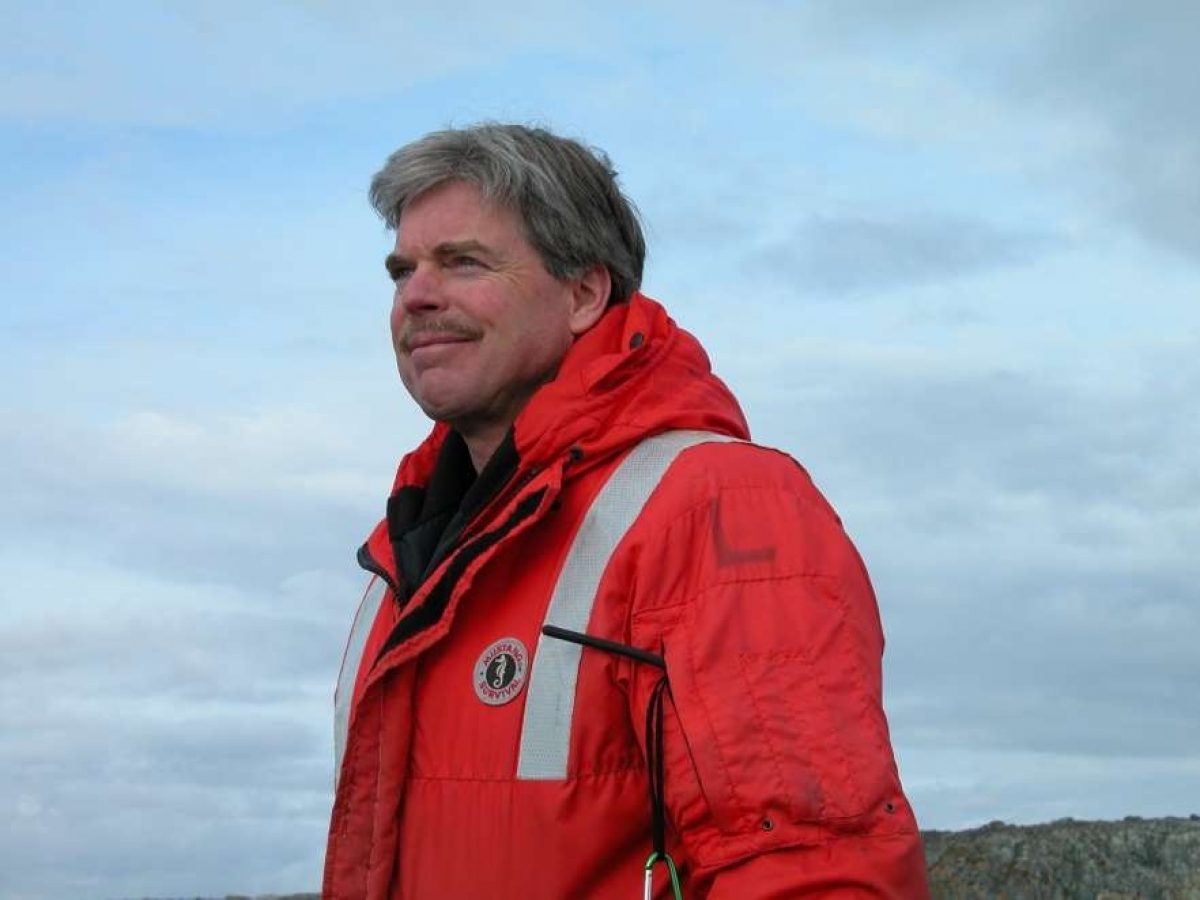 Fig. 3 Dr. James McClintock has devoted his Antarctic research for the last 15 to how the continent's marine life responds to climate change.
"
One of the true measures of knowing the continent is coming to the realization that it is never the same.
"