There are many people who travel hundreds of miles to the Appalachian Mountains each fall to drink in views of a rippled landscape carpeted in trees decked out in their autumnal best. But most of these visitors (and likely quite a few residents) have little notion that the same visual splendor is often displayed by fish gliding through the Southeast's vast network of streams and creeks.
With a few notable exceptions — such as the namesake iridescence of the Rainbow Trout — most people tend not to associate freshwater fish with bold, beautiful colors. The overriding perception is that stream-bound species were painted by an artist whose palette was limited to shades of green and brown.
Such is definitely not the case when it comes time to breed, though, says Senior Aquarist Ben Stenger.
"One of the things that surprises people is just how colorful our native fish can be at certain times of the year," Stenger says. "Just like you see in wildflowers and some of our songbirds, these fish can reach peak coloration, usually in April and May."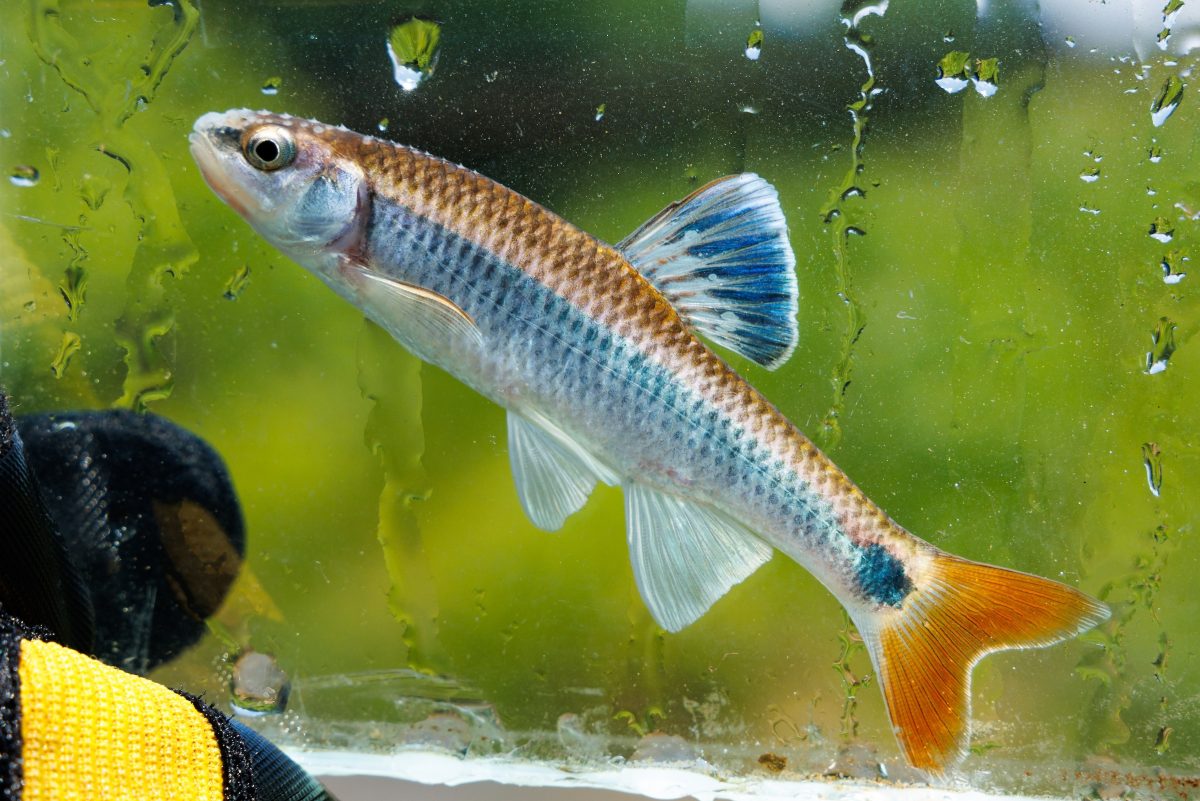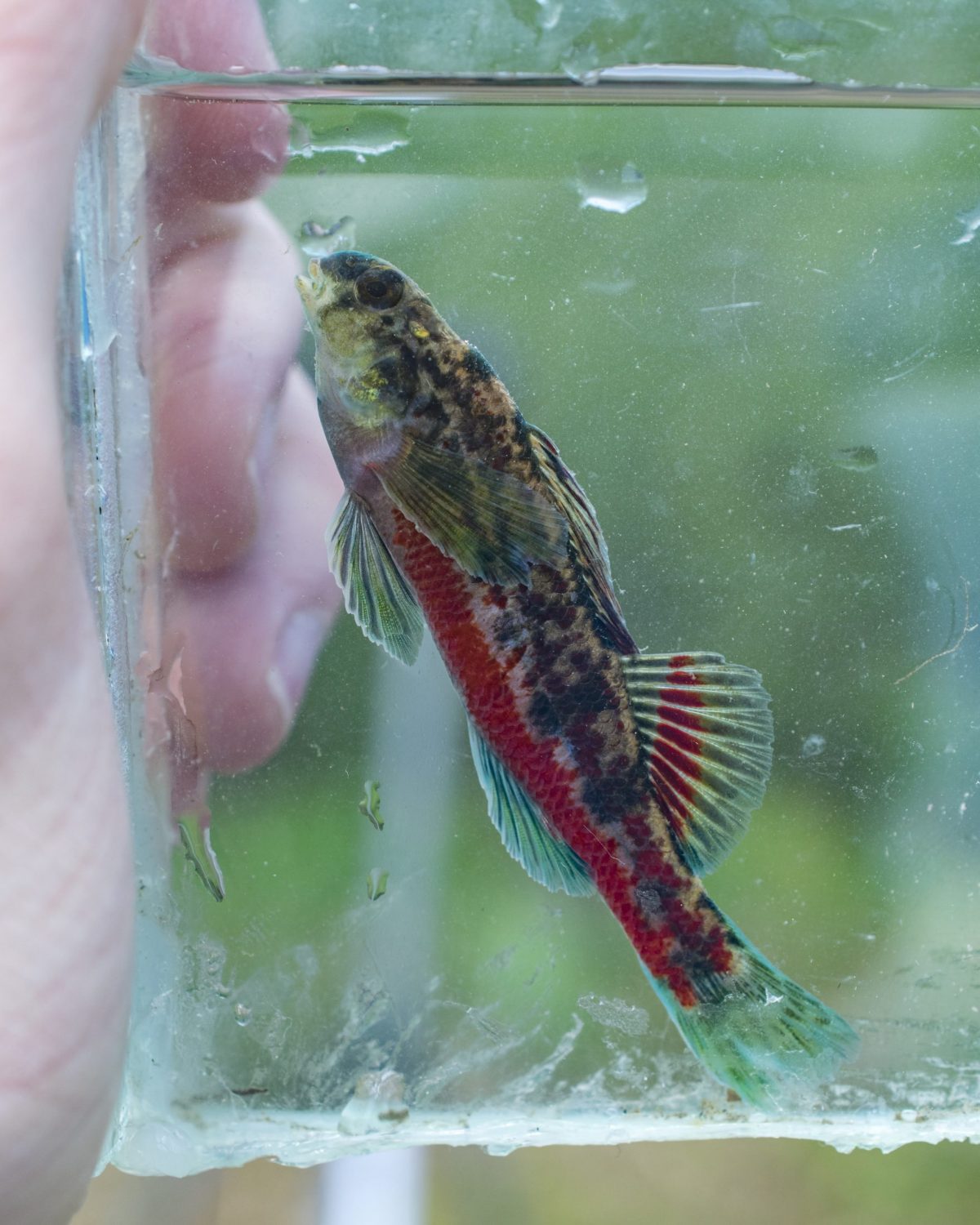 Fig. 1 Southeastern freshwater fish can often take on brilliant colors when it's time to breed, including Alabama Shiners (LEFT) and Vermilion Darter (RIGHT).
To temporarily alter their coloration, freshwater fish — generally, although not exclusively, males — borrow a trick more commonly associated with the camouflaging abilities of chameleons and marine cephalopods, such as squids and octopuses. By activating special pigment-filled cells called chromatophores, darters and other freshwater fish can take on a temporary blush of color in an attempt to appeal to would-be mates.
"Red is the most common breeding color," Stenger says. "In shallow water, red travels the shortest distance. That's a neat way to be able to show off color to a potential breeding partner but also not make yourself hyper-visible to predators."
At the same time of year when Cardinals and Indigo Buntings begin flitting once more among the blushing blossoms of Rhododendrons and Dogwoods, many species of shiners, dace and darters color up so boldly they can appear over-saturated.
The names of these fish often hint at the costumes they'll don to tempt a mate:
Orangefin Darter
Bluemask Darter
Golden Topminnow
Bluefin Killifish
Redbelly Dace
Appropriately named Saffron Shiners gather in bustling balls, looking almost as if they've been dipped in ketchup and striped with neon mustard. In a tiny stretch of Turkey Creek north of Birmingham, Alabama, Vermilion Darters exude so many colors they compete for attention: emerald cheeks vie with a crimson belly to overwhelm eyes drawn to the cobalt stripes along its flank.
"
During breeding season, they practically glow in the water.
"
Senior Aquarist Ben Stenger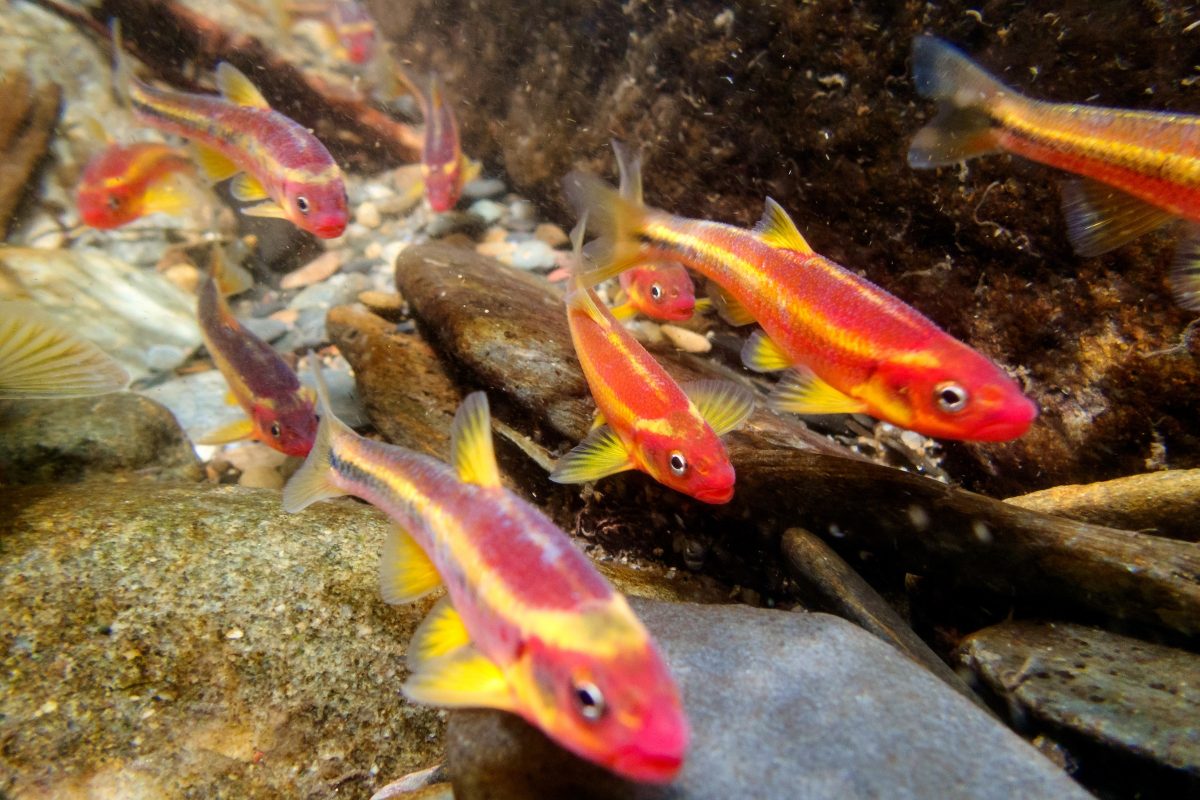 Fig. 2 A "breeding ball" of fully colored Saffron Shiners prepares to spawn in the Tellico River.
In the Aquarium's newest gallery, Ridges to Rivers, guests can get a close-up view of dozens of freshwater species, many of which reside in waterways near Chattanooga such as the Tellico River and Conasauga River. The intention when creating this gallery was to offer guests the opportunity to see and appreciate these beautiful species up close, an experience generally limited to those with the time and knowledge to seek them out in nature and often with a snorkel between their teeth.
Behind the scenes, the aquarists who care for the animals in Ridges to Rivers have access to a range of controls that allow them to alter conditions in the exhibits to mimic the seasonal changes that can trigger behaviors such as coloring up for breeding. By altering the amount of light an exhibit receives (photoperiod), changing the water temperature or adjusting flow rate, the residents of these habitats receive the signals that indicate it's time to undergo these natural processes, Stenger says.
"Tropical fish have their own reasons for having bright coloration, but here in Tennessee, we're in a temperate environment, and seasonality plays a big role in our fish species' breeding cycle," he says. "In Ridges to Rivers, one of the things we wanted to make sure we were able to do was to control seasonal fluctuations just like these fish would experience in the wild."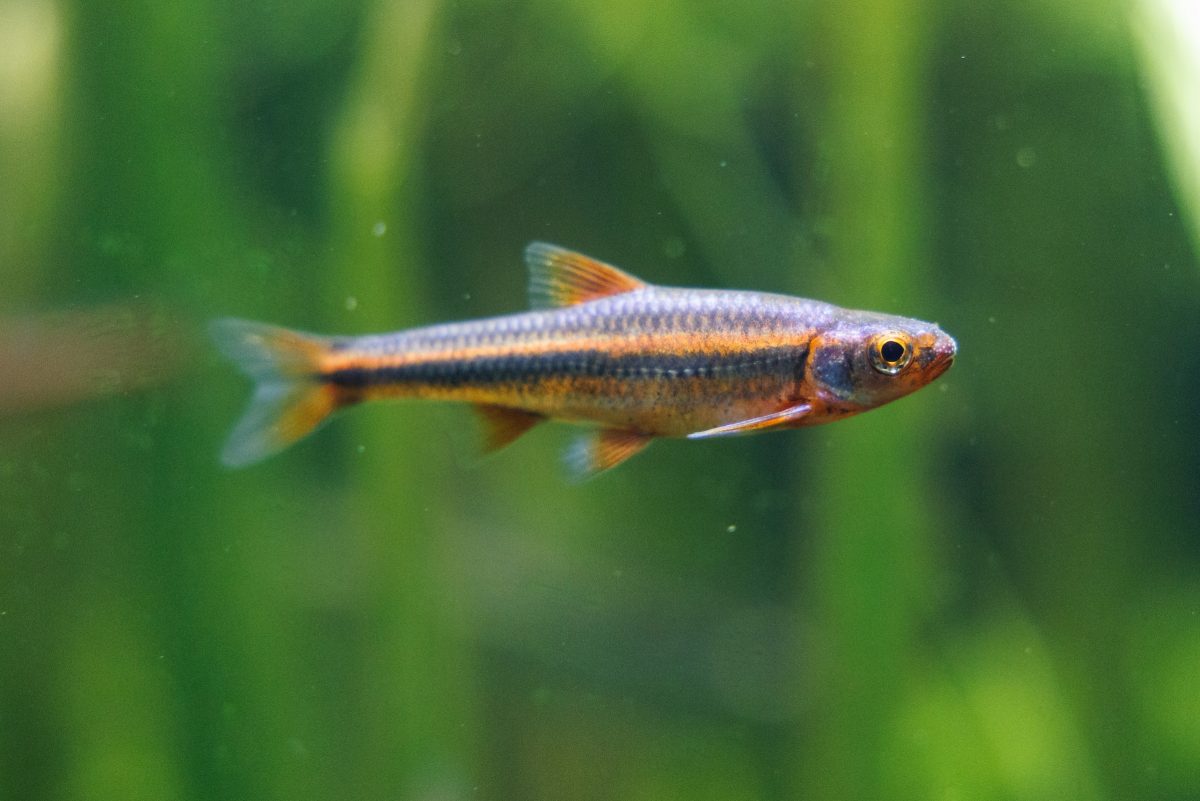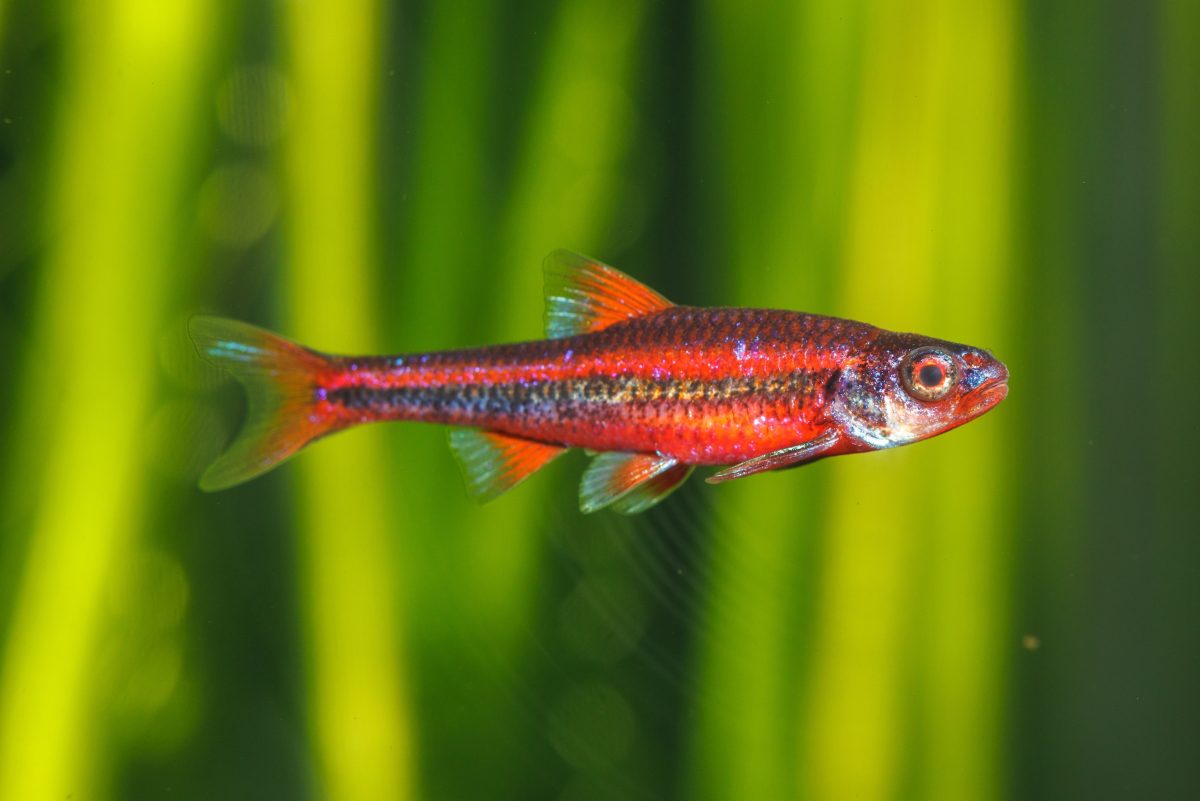 Fig. 3 The alteration in color between a Rainbow Shiner's yearlong appearance (LEFT) and its breeding coloration (RIGHT) is a dramatic example of how drastically freshwater fish can change before spawning.
Thanks to these minute adjustments to the conditions in the gallery, guests can observe natural behaviors that, in nature, would otherwise require impeccable timing and a willingness to get wet. It's one thing to see a native darter or dace exhibiting the more-muted patterning and coloration typical throughout the year; it's an entirely different experience to see them colored up, Stenger says.
"In one of our smaller exhibits in the Ridges to Rivers gallery, there are Rainbow Shiners, which are one of the most brilliantly colored native fish that we have," he says. "They've always got a purple-ish tone to them, but when they get ready to breed, they really fire up their chromatophores and take on these almost-neon red and purple-ish hues to them.
"When that happens, they practically glow in the water."