Are you a hopeless houseplant keeper? Not everyone is blessed with a green thumb, and caring for a houseplant can sometimes feel like a struggle. If it seems like plants wither and brown at your slightest touch despite your best efforts, the Aquarium's senior horticulturist, Charlene Nash, has a few tips for taking better care of your leafy-green companions, whether at home or in the office.
Nash has spent nearly 30 years tending to thousands of plants — both above and below the water — at the Aquarium. An expert caretaker with an affinity for tropical species, she says most home houseplant woes boil down to a few key issues.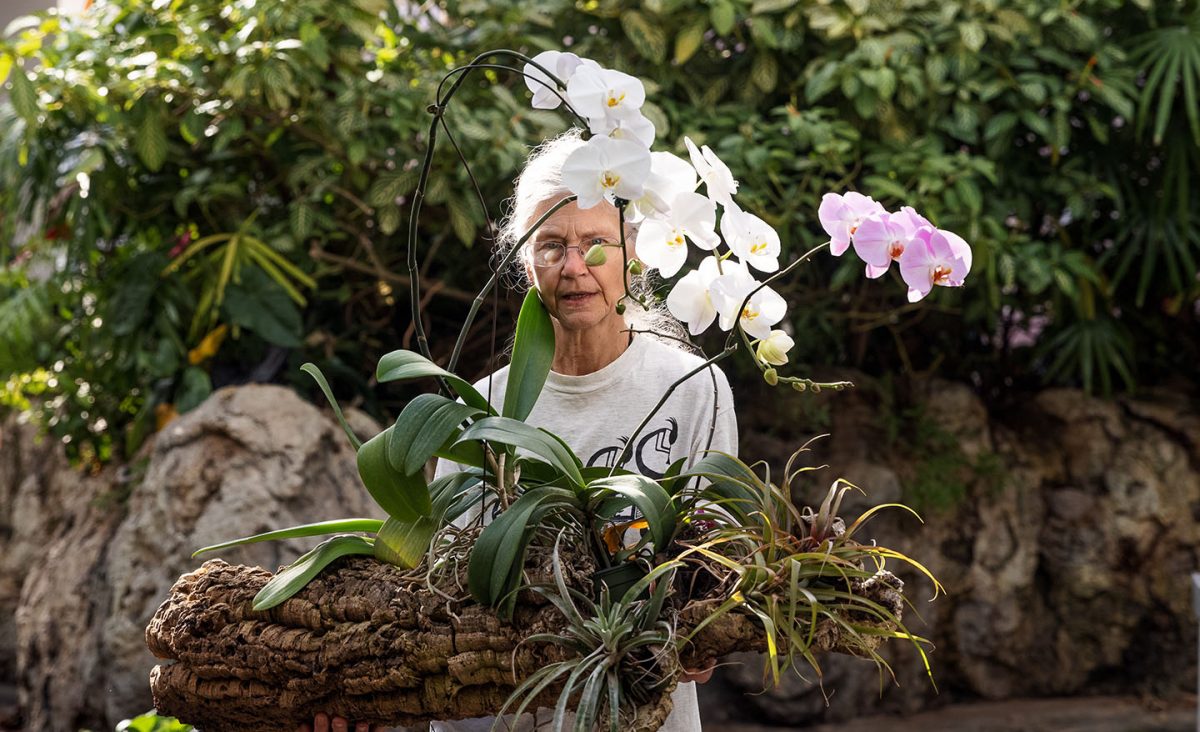 Senior Horticulturist Charlene Nash carries a selection of orchids.
Use quality soil
"It all starts with soil," Nash says.
High-quality potting soils supply good drainage and moisture-holding capacity, both of which are important for plant growth. If you cheap out on your potting soil, she says, you're bound to have problems.
Soils that come with a solid mix of peat, perlite, bark and vermiculite tend to be among the best. Nash prefers to use soils with natural fertilizers like seaweed and fish emulsion over chemical fertilizers, which don't help cultivate beneficial microbes.
A quality soil also has what is called good tilth, which refers to a soil's physical suitability for plant growth. If you've ever had a potted plant with soil that sunk and compacted over time, it probably didn't have very good tilth. A soil with good tilth is loose enough to allow for root and seed growth but won't compact like cheap potting soil, which allows more air around the plant's roots.
"People overlook air," Nash says. "Even in the home garden and the lawn, 95 percent of plant growth is air. Not fertilizer. Not water. Air."
It is also essential to ensure your soil is appropriate for the plant you're growing. Cactuses and succulents have different soil requirements than other plants. They need looser mixes that allow for more drainage.
Don't overwater
Everything in moderation, even water. If your plants are dying, Nash says, you're probably overwatering.
"It's hard to give a rule of thumb about water," she explains. "I use the original moisture meter we have – our pointer finger – and stick that a couple of inches down in the soil."
If the soil feels damp to the touch, then it's probably best to wait until at least the top layer is dry again before watering.
You also don't want to allow water to pool at the bottom of the pot, which could cause the plant's roots to rot. A pot that allows for good drainage can prevent this from happening. You shouldn't water from the bottom unless your pot is designed with a wicking device that draws moisture up through its center.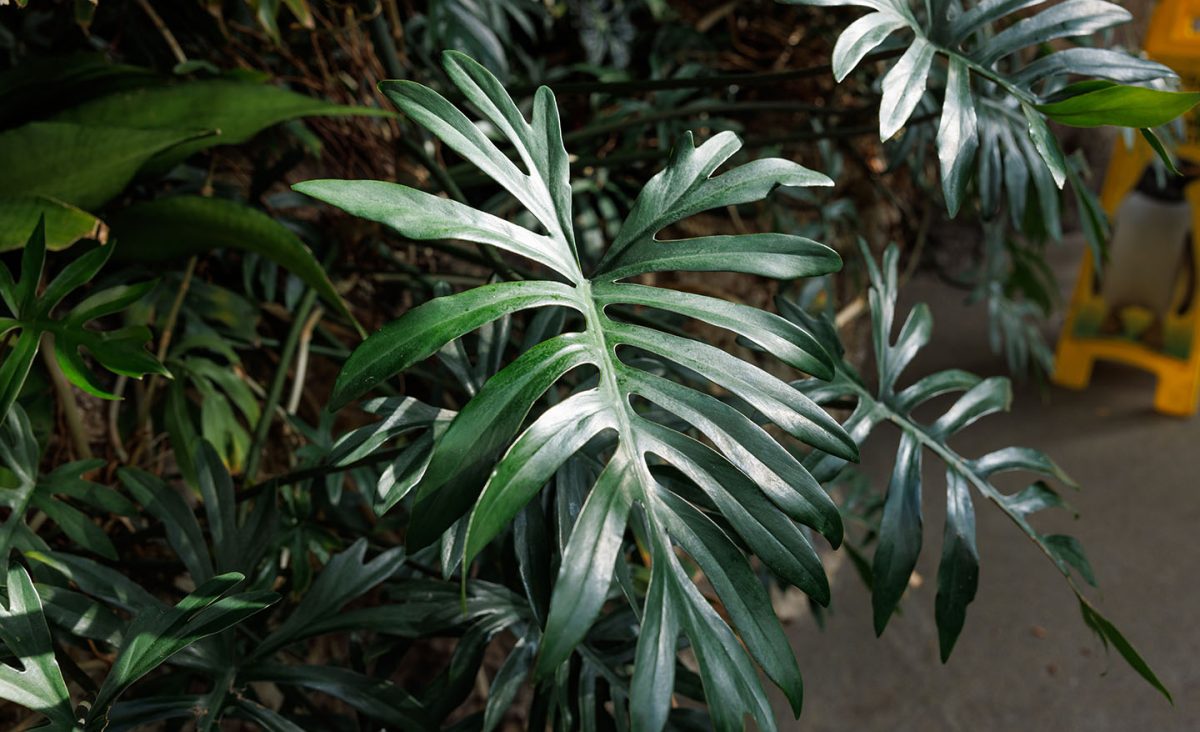 Philodendrons are common and easy-care plants.
Select easy plants
For the hopeless houseplant keepers, Nash recommends starting with something easy to grow and paying attention to its needs. With plenty of information available online, it's advisable to research the plant you're keeping so you know how much light and water it needs.
A few common and easy houseplants Nash recommends are Chinese Evergreens (Aglaonemas), Dumb Canes (Dieffenbachia), Peace Lillies (Spathiphyllum) and philodendrons.
Most of these plants tolerate low to medium light, but Nash recommends giving them as much light as you can indoors.
"A bright window is good for most plants," Nash says. "But you might have to rotate it, so it doesn't lean over towards the window."
Moth Orchids (Phalaenopsis) are another easy houseplant genus. These beautiful flowering plants can bloom for months if cared for properly and not overwatered. Nash recommends saturating the soil by setting it in water for about 30 minutes and then drying out completely in between waterings.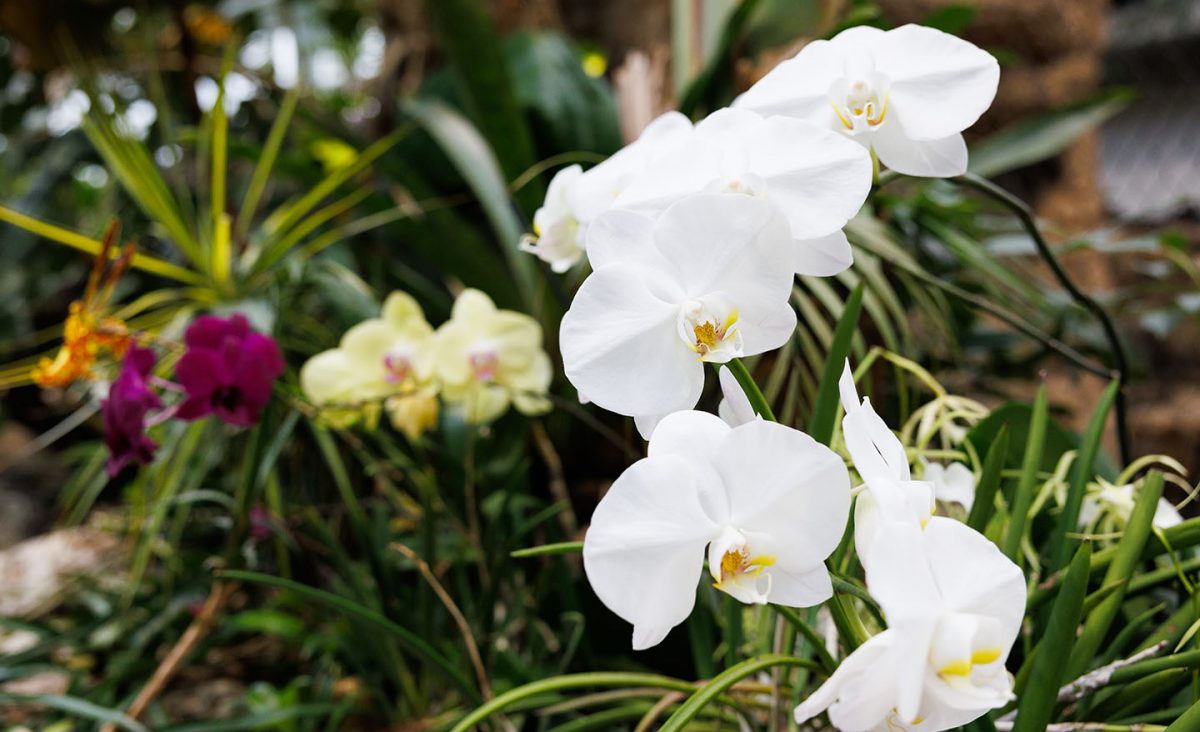 A Moth Orchid is an easy houseplant if not overwatered.
Don't count out aquatic plants
Terrestrial houseplants aren't the only option for home plant-keepers. If keeping potted plants sounds unappealing — or you're ready to give up on them entirely — you might consider creating your own aquatic garden filled with lush easy-care tropical plants. You don't ever need to add fish if you prefer plants, and you certainly don't have to worry about over-watering.
If you're ready to create an underwater aquascape, the first consideration is lighting.
"You've got to have light that will drive down in a couple of feet of water, if you have an aquarium," Nash says.
Your light source should be powerful enough to match the size of tank and types of plants you're growing. The color spectrum of the light is important for would-be aquatic gardeners, as well, but it's not as essential as the light's intensity, she adds.
Compact fluorescent lighting sources (CFLs) are a good choice for home aquariums, but LED lighting is also a viable option, especially for smaller aquariums that aren't very deep.
Many easy-to-keep aquatic plants will thrive in low to medium-intensity lighting. Anubias and Java Fern are hearty and tolerant plants that will grow under various conditions. Just don't plant them in your aquarium's substrate. This will rot the plant's rhizome, a kind of underground stem that help plants store food to survive when the weather turns less-than-favorable. Instead, try attaching them to hardscape like stone or driftwood.
When it comes to the substrate, it's essential to choose quality aquarium soil that will provide beneficial nutrients to your plants, especially those that need to be planted. Polished or colored gravel isn't enough to help underwater plants thrive.
Water temperature also shouldn't be ignored, especially if you're keeping tropical plants like Amazon Swords, which are accustomed to warm water. An aquarium heater that keeps the temperature between 70 and 80 degrees will help these plants thrive.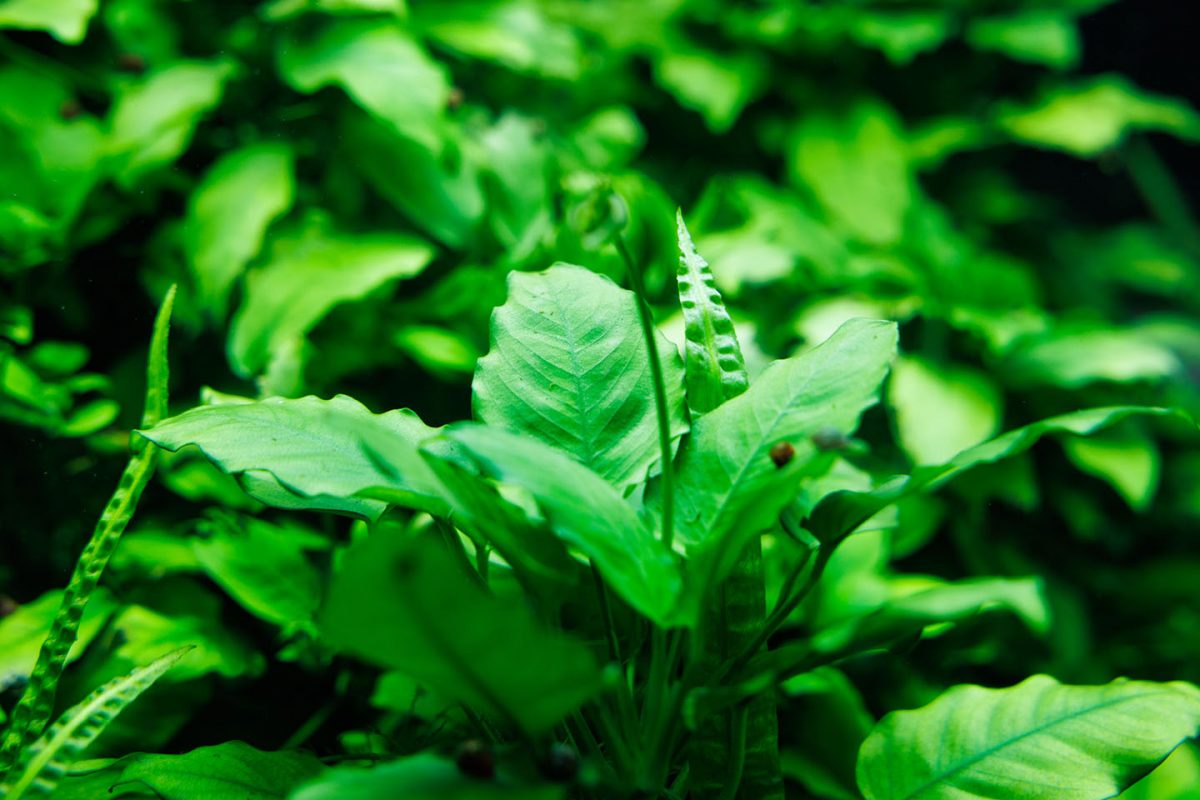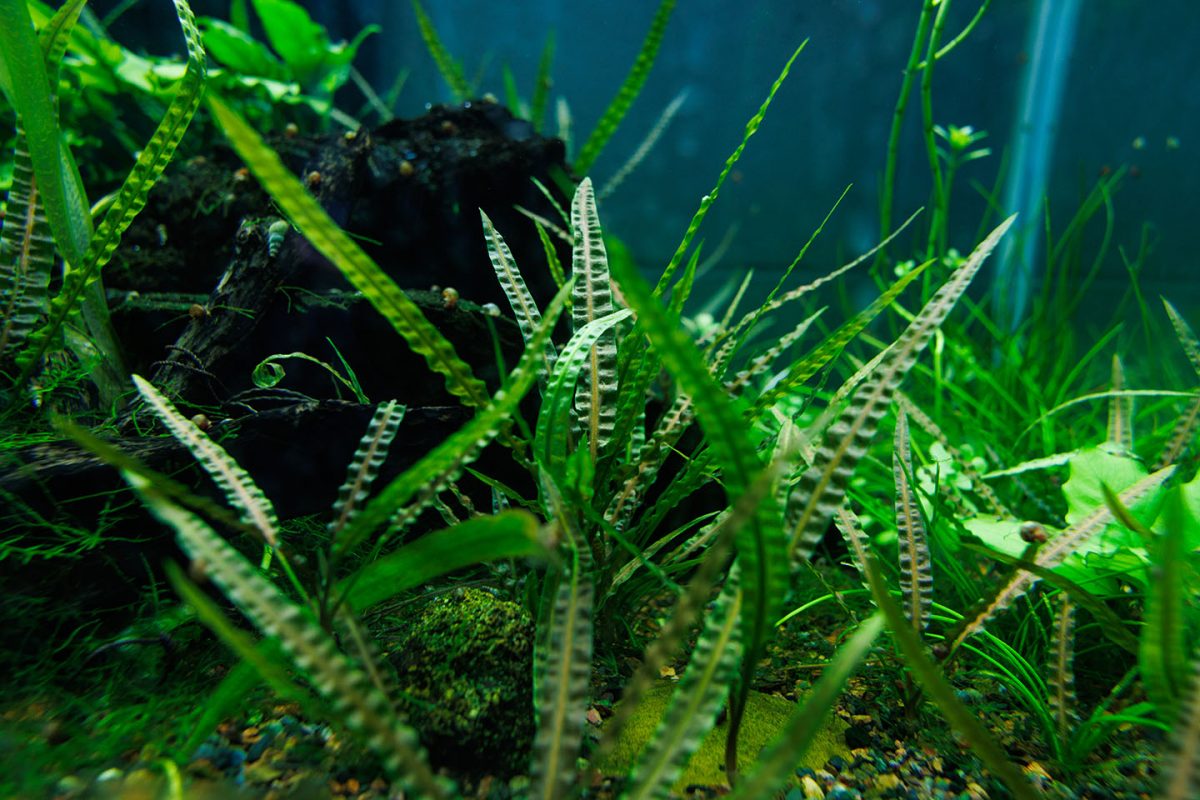 Left: An Anubias plant in an aquarium. Right: A species of Cryptocoryne is planted in aquarium substrate.
Happy plants make happy people
By following these simple tips, anyone can keep their houseplants happy and thriving. Even the most inept plant-owners will see their greenery grow lush if they remember to use quality potting soils, provide suitable light and avoid over-watering.
Your houseplants can even improve your well-being. Studies have shown that plants improve concentration, memory and happiness, according to resources published by Texas A&M University.
So rejoice, houseplant owners, and remember that happy plants help make happy people.