Whatever Archimedes might have you believe, science is more often a marathon of incremental successes than a relay sprint of eureka moments.
For more than 20 years, the Tennessee Aquarium has been working to study and restore Southeastern species like the Lake Sturgeon, Southern Appalachian Brook Trout and Barrens Topminnow to their native waters. These projects require tremendous cooperation with other researchers and government agencies, but above all, they take time (and lots of it).
Recognizing the importance of long-term research, the Aquarium continually has invested in education and outreach since opening its doors 28 years ago. Through in-house programming, school visits and downloadable lessons and activities, the Aquarium exposes kids to the wonders of the natural world, hopefully inspiring some of the future researchers who can carry the scientific torch forward.
Last year, the Aquarium entered into a discussion with Knoxville, Tennessee-based advertising agency Designsensory and its in-house production studio, PopFizz, to develop a children's TV show. From the onset of these discussions, the hope was to instill a love for and desire to protect the natural world in younger viewers.
After funding the project in 2019, scripting, casting and shooting on the pilot episode of "Conservation Crew" proceeded earlier this summer. The show's talented, diverse cast portray a team of young conservationists charged with studying and protecting wildlife from their secret headquarters under the Aquarium's glass peaks. In a fitting tie-in to the Aquarium's Year of the Turtle celebration, the episode follows the Crew as they investigate why turtles are in decline all over the world and how they (and you) can help protect these ancient reptiles.
And now that you've watched the pilot, take a look at this special behind-the-scenes documentary — also produced by PopFizz — to learn more about the means, mindset and methods that led to the creation of this exciting, kid-friendly program.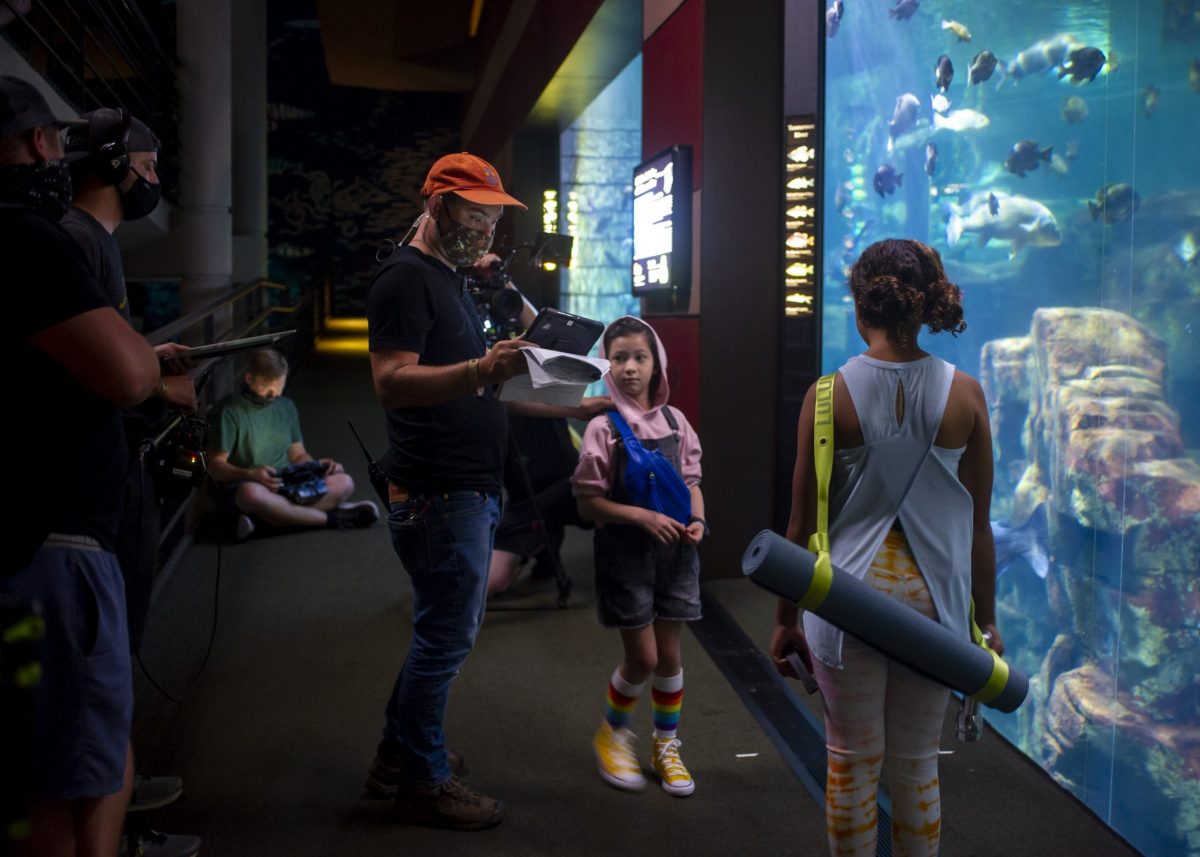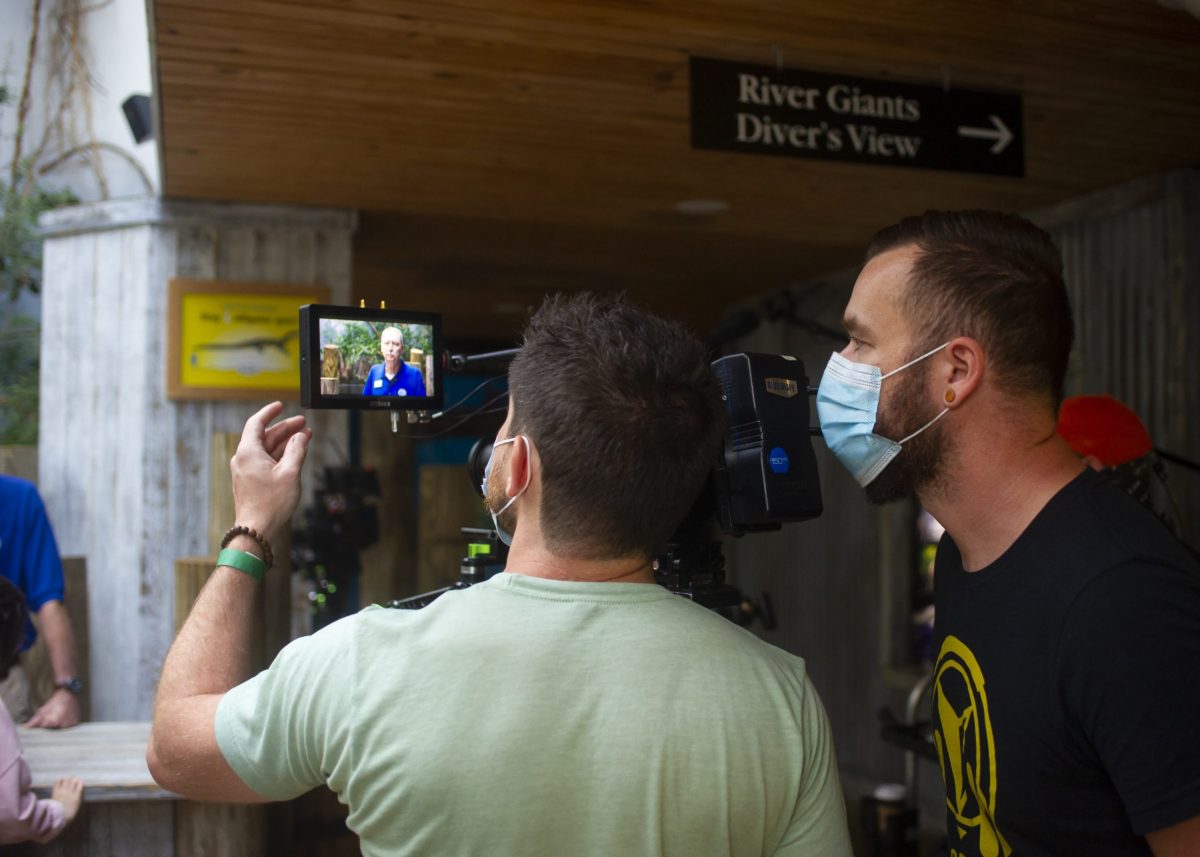 Fig. 2 Behind the scenes images captured at the Aquarium during the filming of "Conservation Crew's" pilot episode.