For most people, the Tennessee Aquarium's story starts when guests first entered the River Journey building on May 1, 1992, but the stage-setting for this grand unveiling actually began months before the doors officially opened.
Lead Horticulturist Christine Hunt was hired on June 10, 1991, and is one of the few current staff members who worked during the months of flurried activity before the Aquarium opened. In the ten months leading up to the Aquarium's launch, she quite literally planted the seeds for an institution that has touched the lives of more than 25 million guests.
Hunt will end her nearly 30-year Aquarium tenure on April 15. On the eve of her retirement, she looks back with pride on her many contributions, from leading wildflower walks and butterfly counts in the Smoky Mountains to overseeing the early installation (by crane) of trees whose upper branches now brush the iconic glass peaks high above the Cove Forest and Delta Swamp galleries.
"We have always strived for excellence," Hunt says. "That call came from the top down."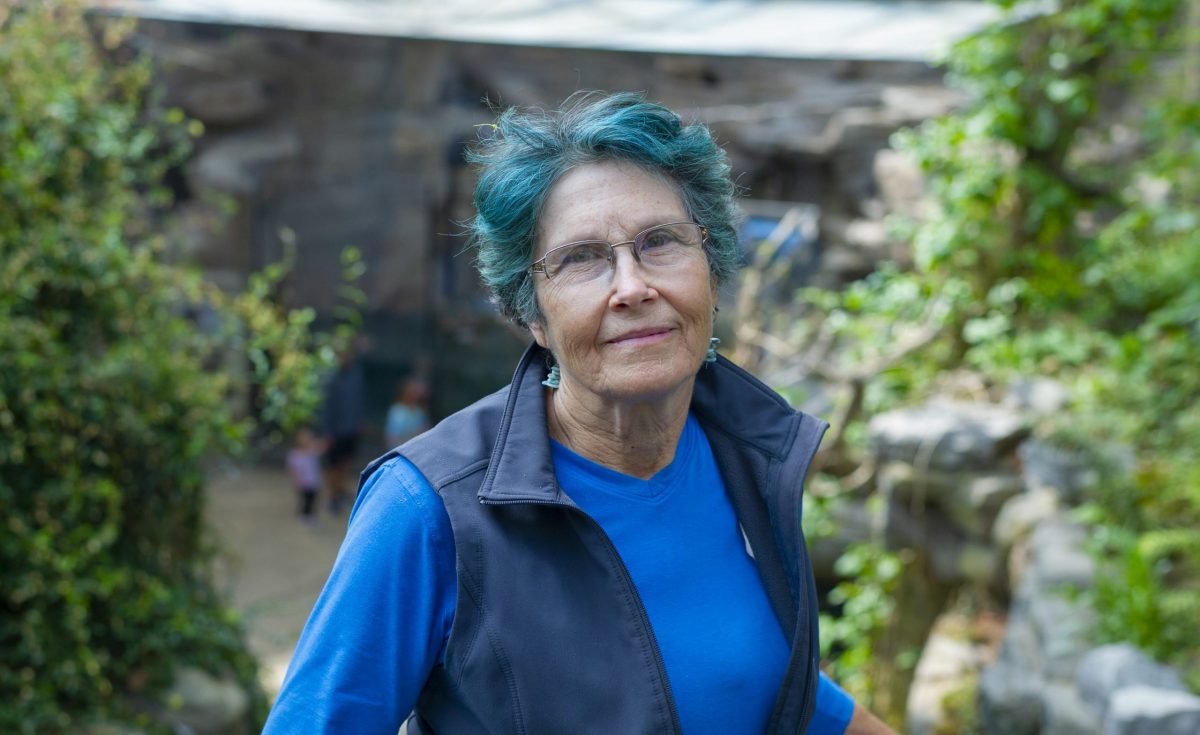 Fig. 1 Lead Horticulturist Christine Hunt stands on an overlook in the Appalachian Cove Forest gallery.
To some, a staff horticulturist might seem like an unusual need for an Aquarium, but since its inception, the Tennessee Aquarium has prioritized exhibiting species in as realistic a depiction of their natural habitat as possible.
In the Cove Forest, that could mean a colorful splay of native wildflowers or boulder draped in a dew-drenched carpet of moss. In the Tropical Cove, it's technicolor orchids in the shadow of towering Traveler's Palm Trees. In the Delta Country, it's knobbly-kneed Bald Cypress Trees draped in dangling strands of Beard Lichen.
The exclamation points of color these plants provide, especially while in bloom, are beautiful, but Hunt is quick to point out that proper vegetation is more than just window dressing. It's about creating immersive set pieces that make visitors forget they're not actually pushing through Amazonian tangle or along the shores of a Louisiana bayou.
"It all goes down to us wanting to have quality exhibits," she says. "One thing that the Aquarium is known for, I think, is attention to detail. People seem to walk through some of our exhibits pretty fast. I always want people to slow down and take it in better."
After completing her degree in environmental science at the University of Tennessee at Chattanooga, Hunt applied to the Aquarium after a year spent working as a native plant specialist for Reflection Riding Arboretum and Nature Center. From the onset, the new role presented challenges beyond those faced by horticulturists working in more traditional venues.
At the time, the Aquarium was still an active construction site, and many roles, including Hunt's, were still largely being developed as well. In between consulting on the look of smaller exhibits and overseeing the landscaping of the larger galleries, one of Hunt's earliest tasks was to embark on fact-finding trips to locations such as New York City's Bronx Zoo and Pennsylvania's Longwood Gardens to learn how best to approach plant care inside a building.
"We knew there may be problems with having planters inside a building," she says. "You have a short amount of time to water, and you have to be able to hide your hoses. You have to figure out when you do that before the public comes in. And what if you have to trim something?"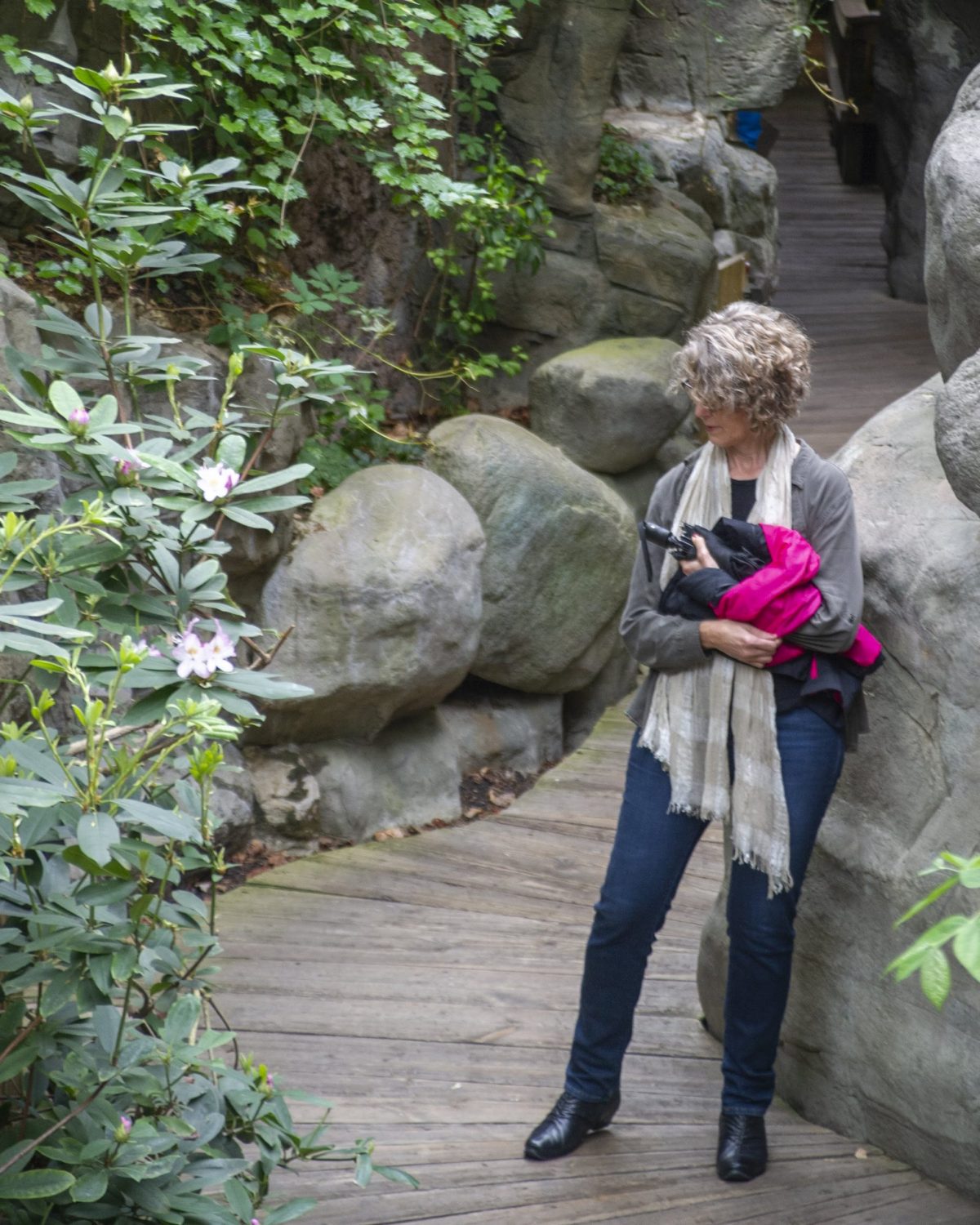 Fig. 2 A guest pauses to view blooming rhododendrons in the Appalachian Cove Forest gallery.
"
People seem to walk through some of our exhibits pretty fast. I always want people to slow down and take it in better.
"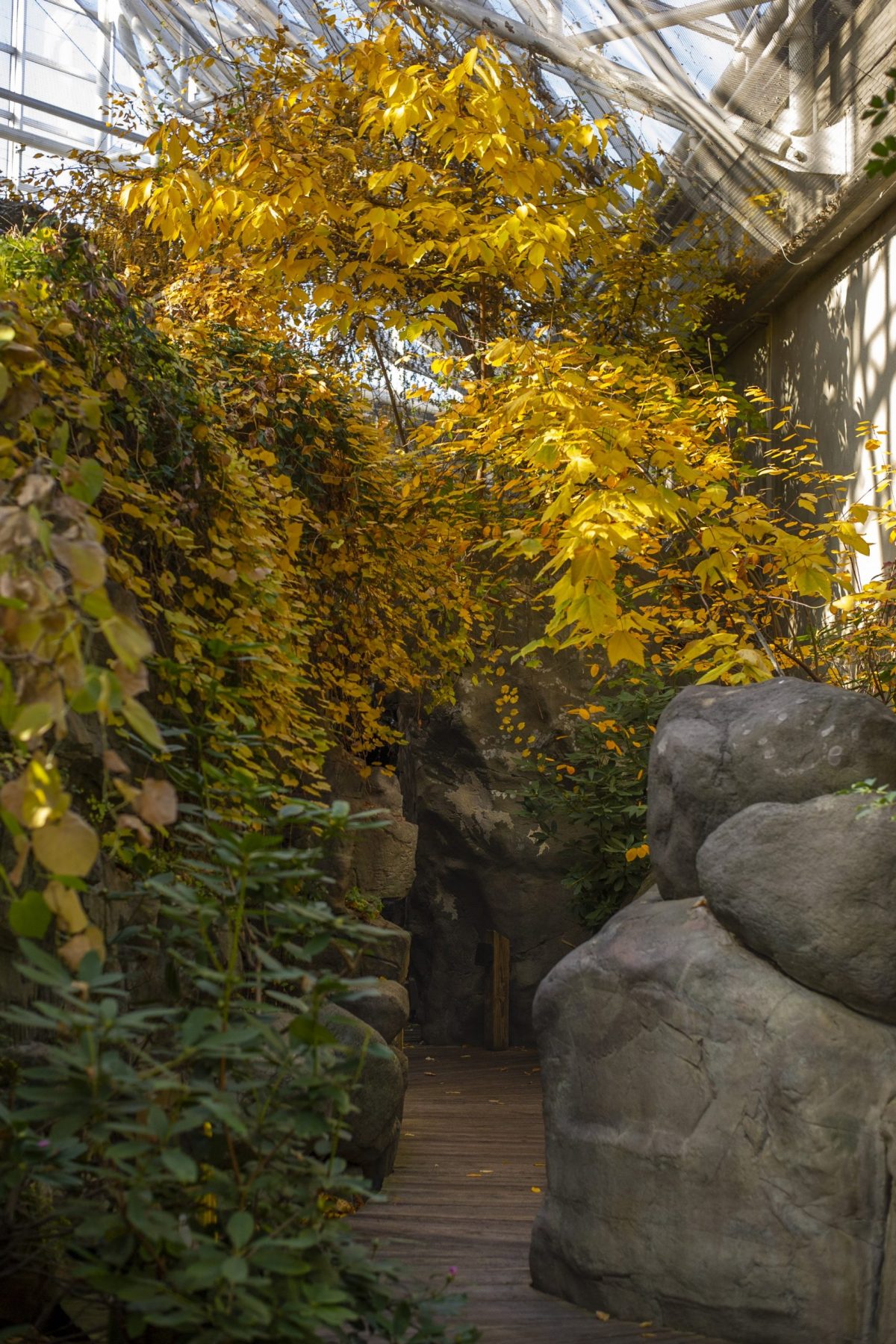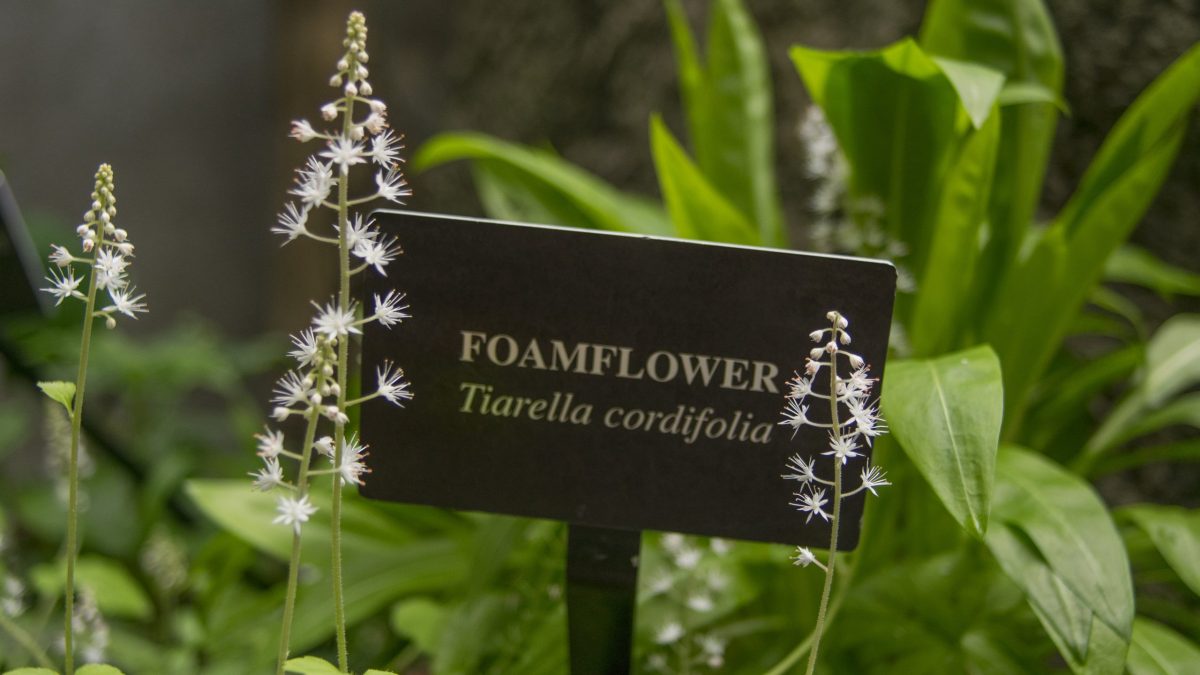 Fig. 3 Thanks to Hunt's efforts, the Appalachian Cove Forest gallery features beautiful, interesting plants, regardless of season.
Much of Hunt's work takes place long before visitors enter the buildings each day. Starting at around 7:30 a.m. every morning, she and the Aquarium's senior horticulturist, Charlene Nash, tackle tasks such as soil replacement, pruning and installation of new plants while volunteers water the plants and sweep up clippings and debris. More than 360 volunteers have worked alongside Hunt throughout the years.
"The time crunch in the  morning is so crucial that we could not do our job  properly without the horticulture volunteers," she says. "They really assist us to be able to present the immersion exhibits to the public."
Although the overall look and health of galleries such as the Cove Forest is one of her primary responsibilities, Hunt's role often overlaps with many aspects of animal care. As new exhibits are planned, she and Nash are consulted for plants to incorporate that are resilient and habitat-appropriate while also ensuring the animals are visible to guests.
It's an important, if often unsung, responsibility, Hunt says.
"Those kinds of things seem like such a little thing. No one is going to notice, 'Wow, they got a great branch in there to display that lizard,'" she laughs. "But those are important things to consider.
"Not every plant will work in every exhibit. It has to be something that's tough. Turtles eat everything, and turtles and monitor lizards are really hard on the plants."
Another unexpected animal-related challenge she had to overcome early on was flower beds that were surprisingly unfruitful. Every fall, Hunt would sow native wildflower seeds in the Appalachian Cove Forest gallery only to discover them bare each spring. The culprit, as it turned out, was a flock of quail that called the exhibit home.
"Our quail were eating our expensive wildflower seeds," she says, rolling her eyes. "They were like chickens going through eating the stuff I was planting."
Other birds in the same gallery — all of them non-releasable to the wild due to injuries — were a source of joy, however.
"Having birds in our immersion exhibits is one of the coolest things we do," she says. "We've raised a lot of Bluebirds in the Cove Forest over the years because we created a good habitat for them where they feel at home. Over the years, seeing the birds building nests has been amazing."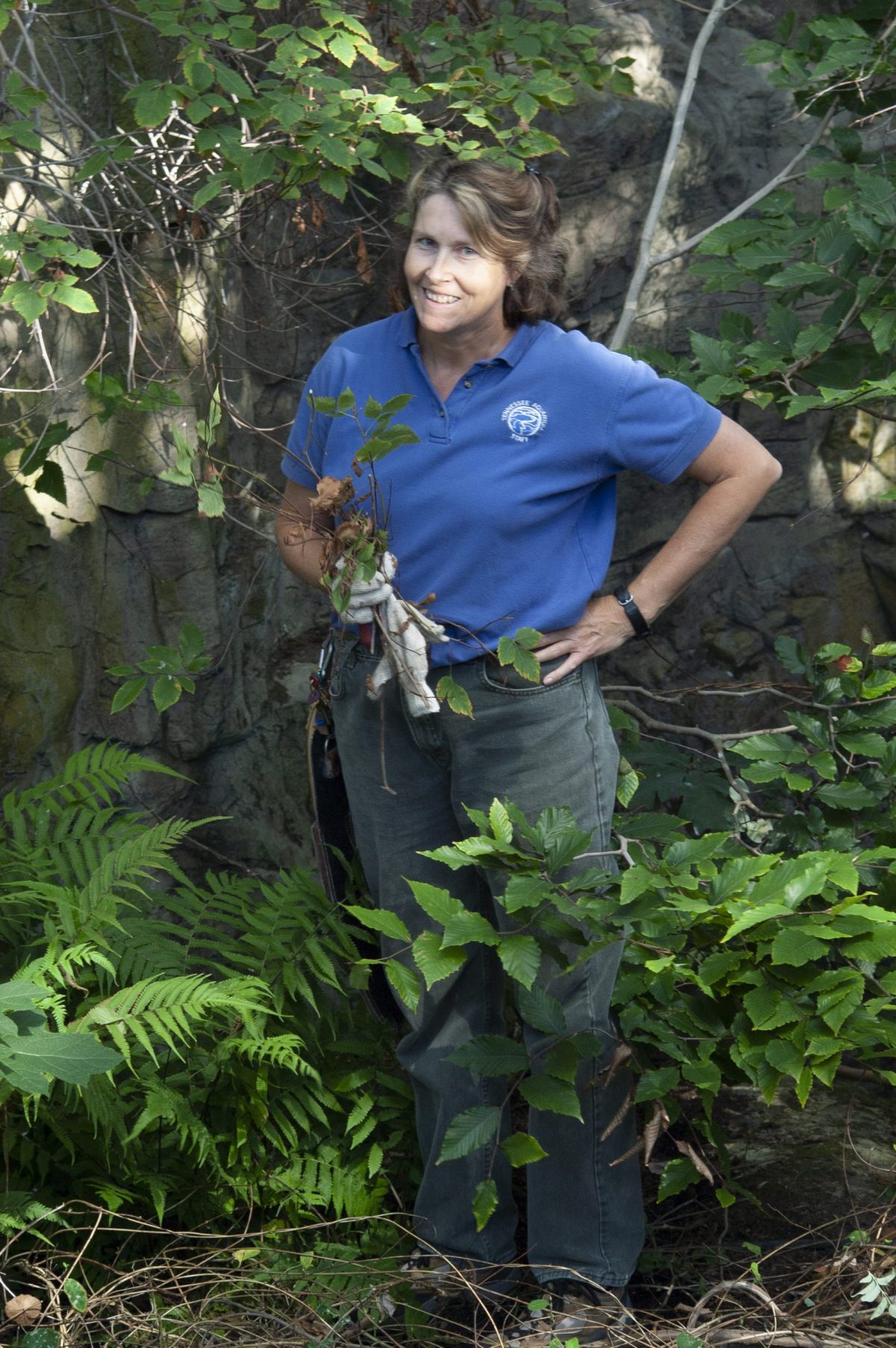 Fig. 4 Christine Hunt at work in the Appalachian Cove Forest gallery. [File photo.]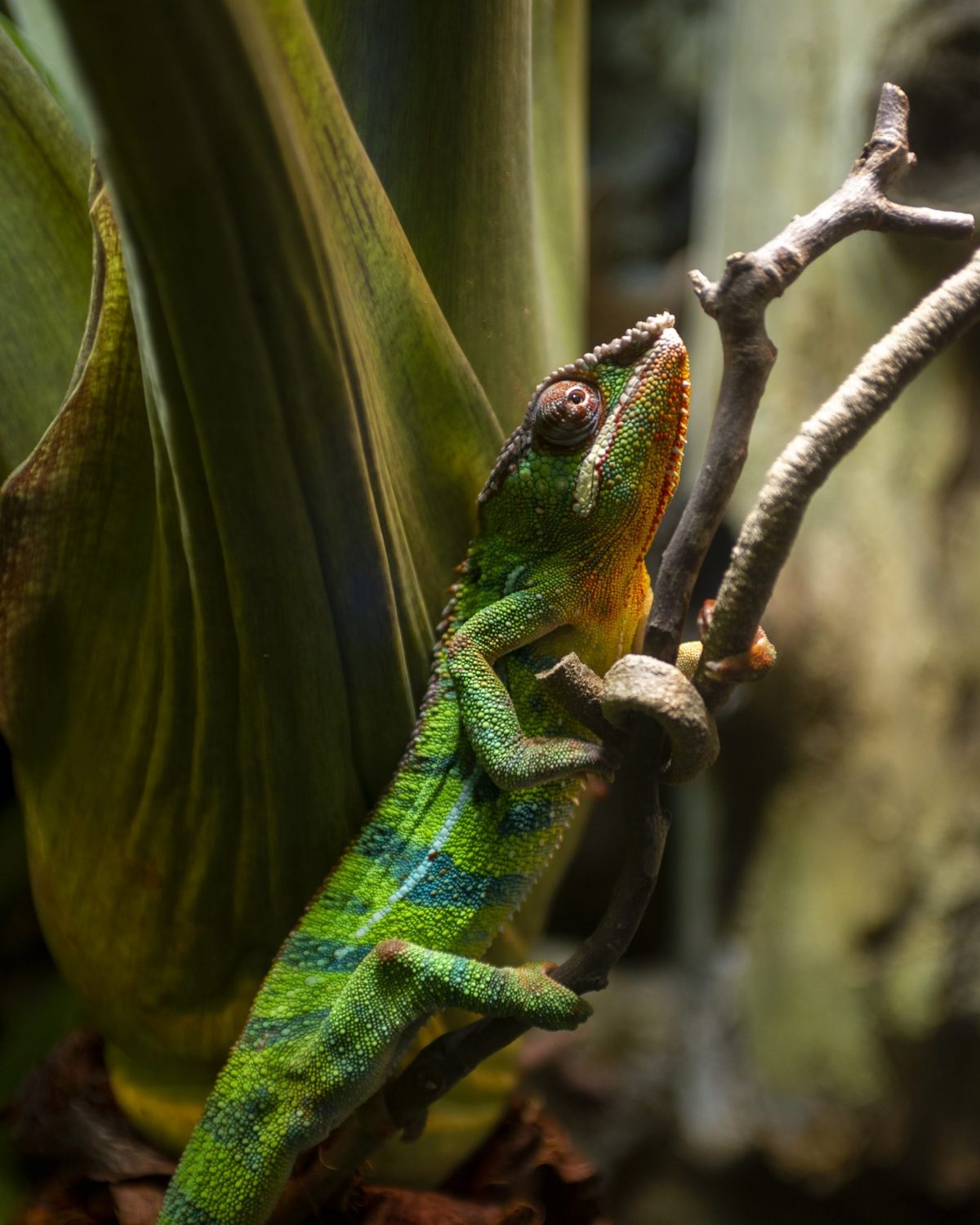 Fig. 5 A Panther Chameleon crawls up a branch in the Island Life gallery.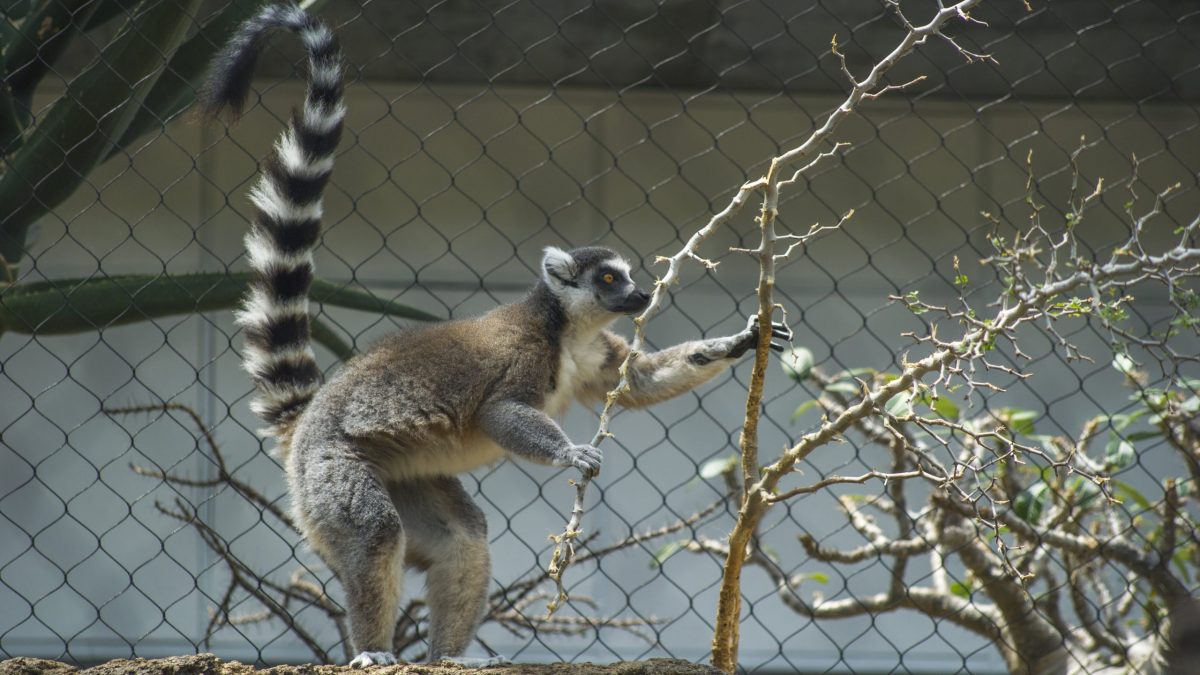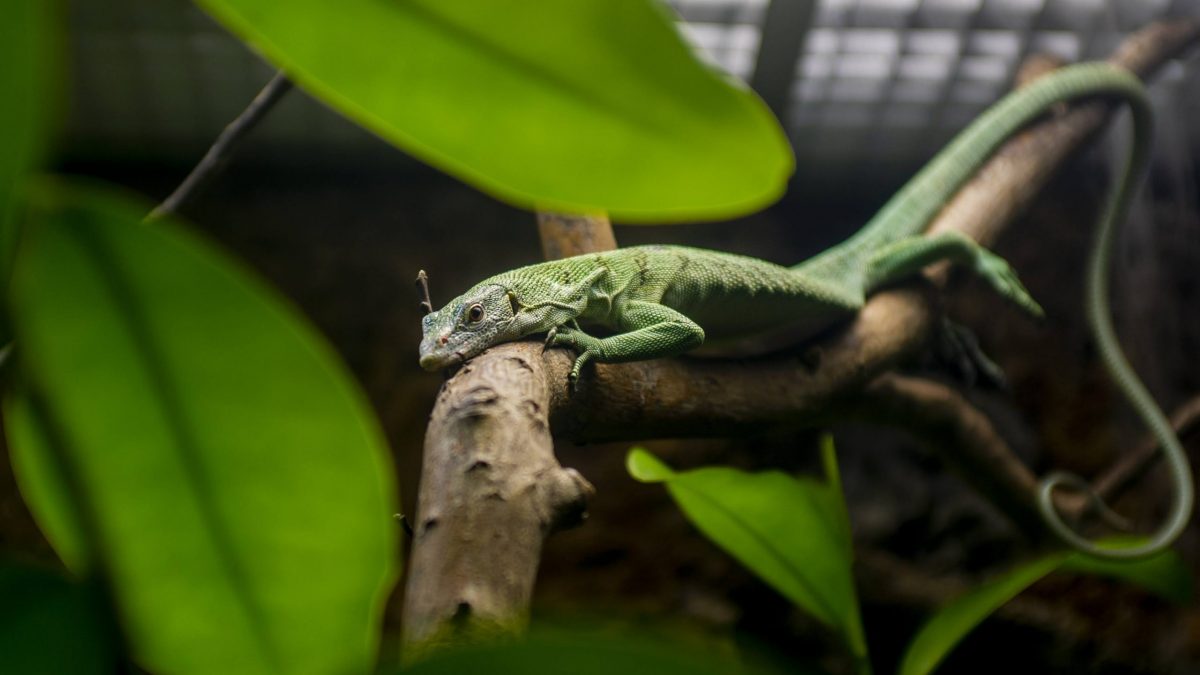 Fig. 6 Horticulturists work closely with animal care specialist to ensure plants are resilient, safe for the animals and provide optimal viewing for guests.
Whether she's gushing about blooming rhododendrons or excitedly recalling hand-pollinating plants in the absence of bees to do the job themselves, Hunt's enthusiasm for the natural world is radiant. That zeal has seen her take on roles in many conservation and naturalistic responsibilities at the Aquarium and in the broader community.
In 1988, she and about a dozen other environmentalists founded the Tennessee River Rescue. This annual cleanup sees hundreds of volunteers removing trash from the river and its tributaries at sites in three Tennessee counties. Two years after the first River Rescue, Hunt helped to organize the university's first Earth Day celebration in honor of the event's 20th anniversary, globally.
Hunt has also served as a community leader in various conservational roles, including assisting schools to establish butterfly gardens, giving away thousands of native tree saplings every Arbor Day, leading wildflower walks during the Spring Wildflower Pilgrimage in the Great Smoky Mountains National Park and taking Aquarium members on excursions to tag migrating Monarch Butterflies.
"I've loved doing things like that," Hunt says. "It goes along with the Aquarium's mission to help people be excited about nature. It's nice to have a job where they support you working on things that are important to you."
Even though she is bidding the Aquarium farewell, Hunt will continue to engage in many of these extracurricular roles. In the meantime, she says, she also plans to travel and to pay more attention to her own garden.
Some small part of her, though, will always feel rooted to the place she has watched sprout and flourish over nearly three decades of her life.
"I've loved being part of a team that puts on a great conservation show," she says. "I enjoy being with staff and volunteers who offer this great experience to the public."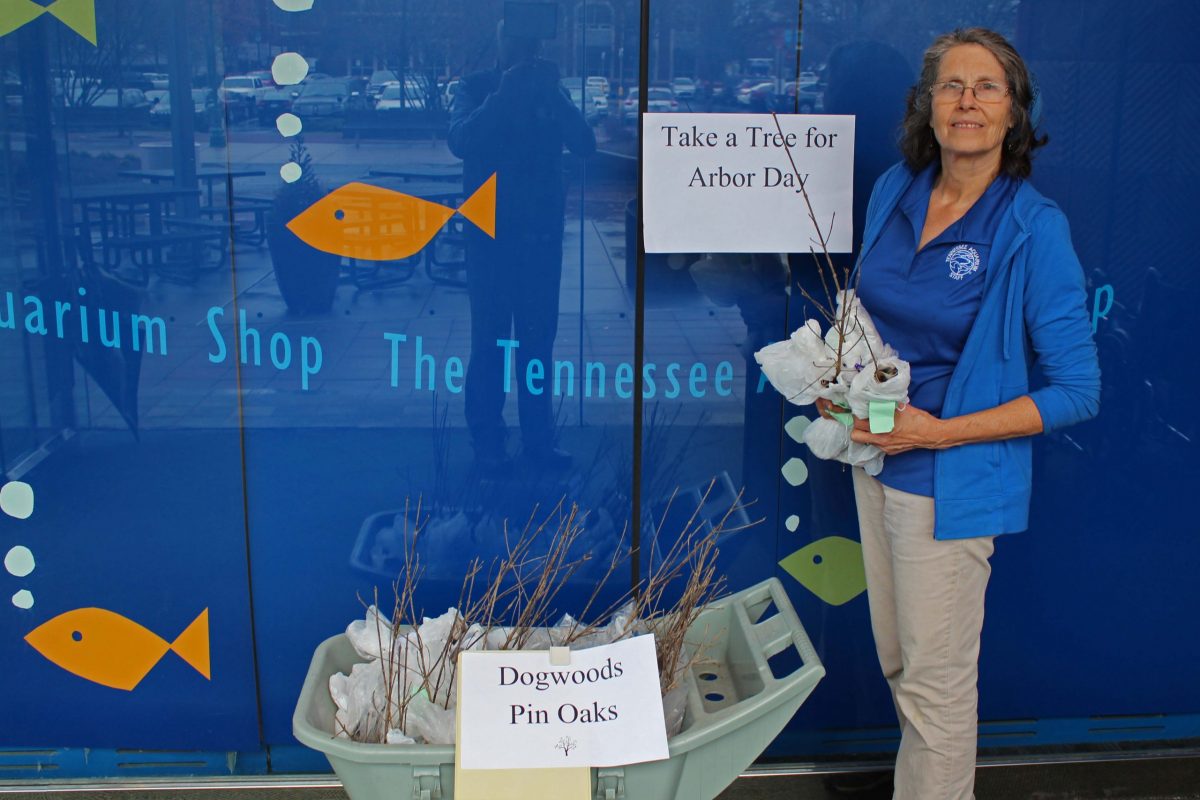 Fig. 7 Christine Hunt prepares saplings to giveaway as part of Arbor Day. [File photo.]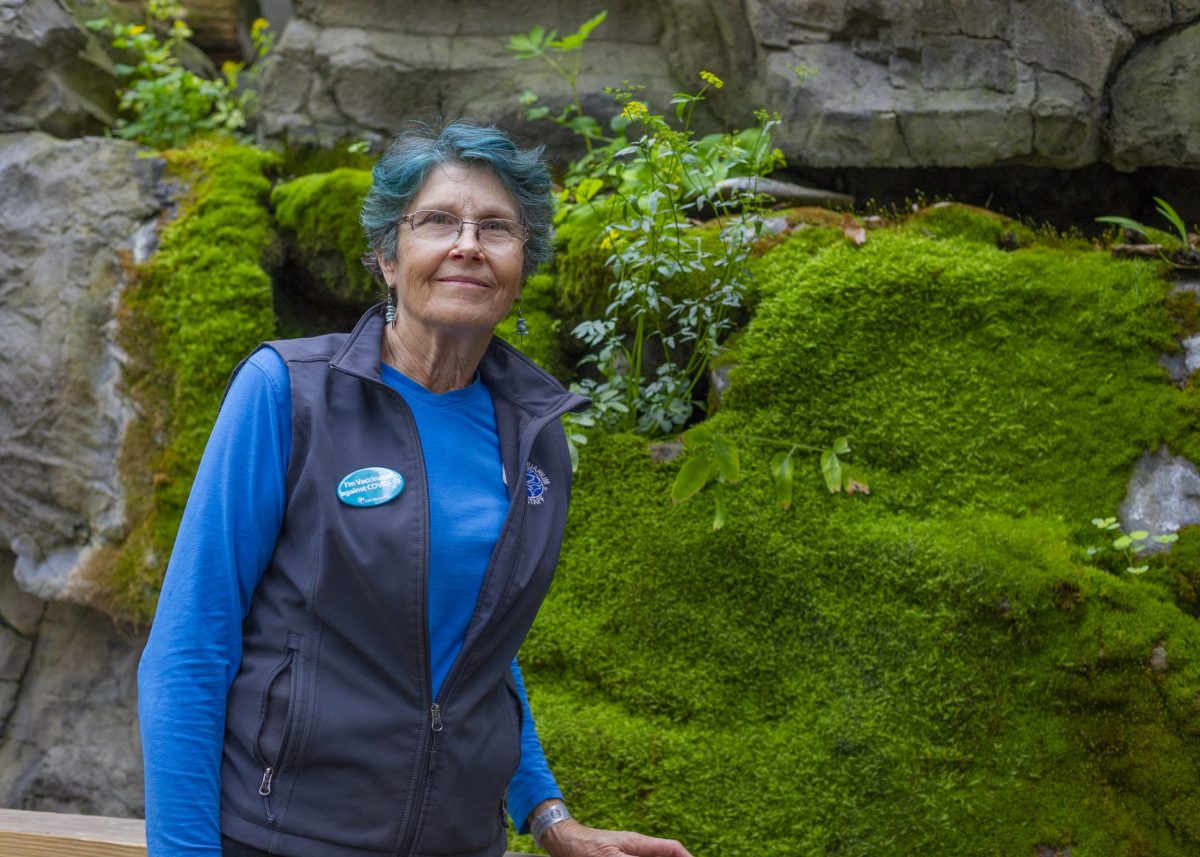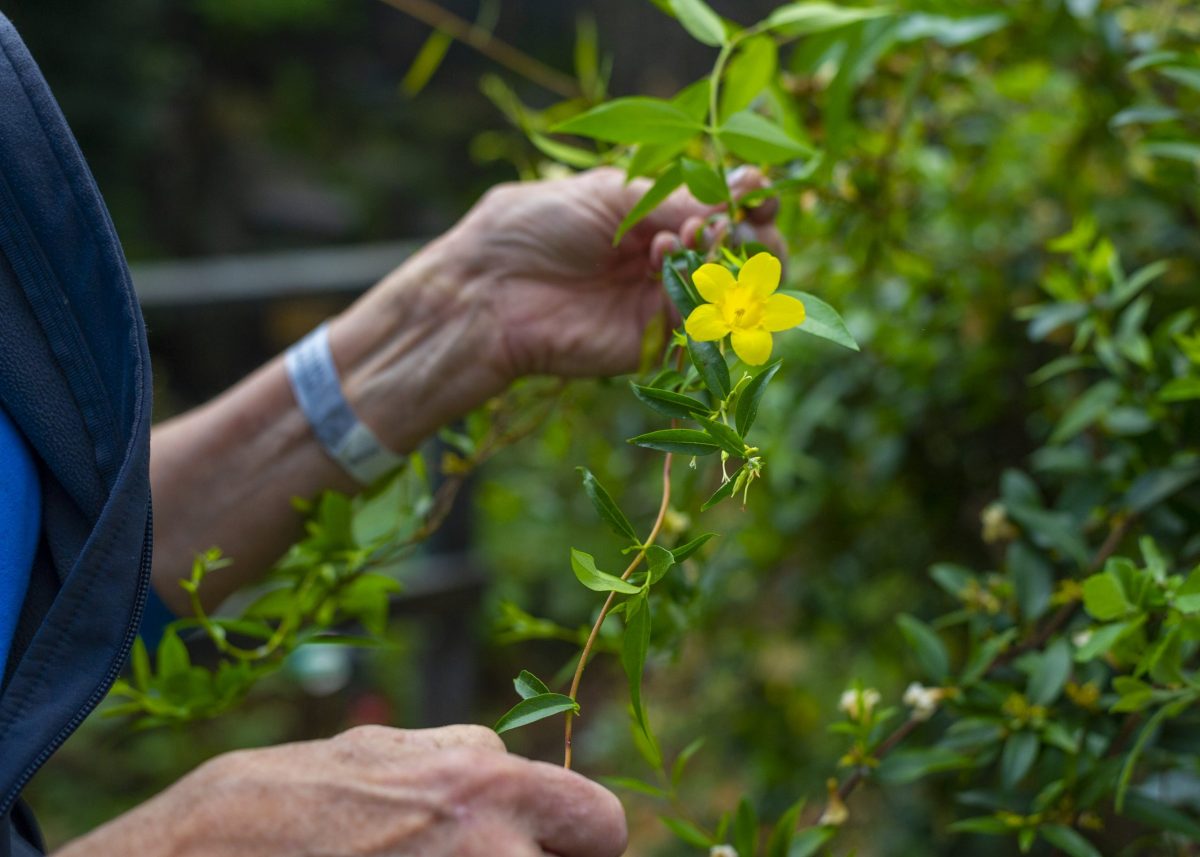 Fig. 8 (Left) Thanks to the efforts of Lead Horticulturist Christine Hunt, native wildflowers flourish in the Appalachian Cove Forest gallery. (Right) Hunt stands in front of one of the gallery's moss-covered walls.