Entomologist II Rose Segbers joined the Aquarium's staff in September to spearhead the reopening of Ocean Journey's much-loved Butterfly Garden. We sat down with Segbers to talk about her path to becoming a butterfly expert, the exciting work she'll be doing and her favorite insects.
Q: Tell us a little bit about your background.
A: I have a degree in entomology and wildlife science from The Ohio State University. I understand that there are plenty of Michigan people at the Aquarium, and I just want to let everybody know that I am not a person who cares about the rivalry. I have been asked about it about six times since I got here. No rivalry here! I am easy to get along with, no matter what school you went to.
Q: Where did you work previously?
A: Before this, I was coordinator of the butterfly exhibit at the Franklin Park Conservatory and Botanical Garden up in Columbus, Ohio.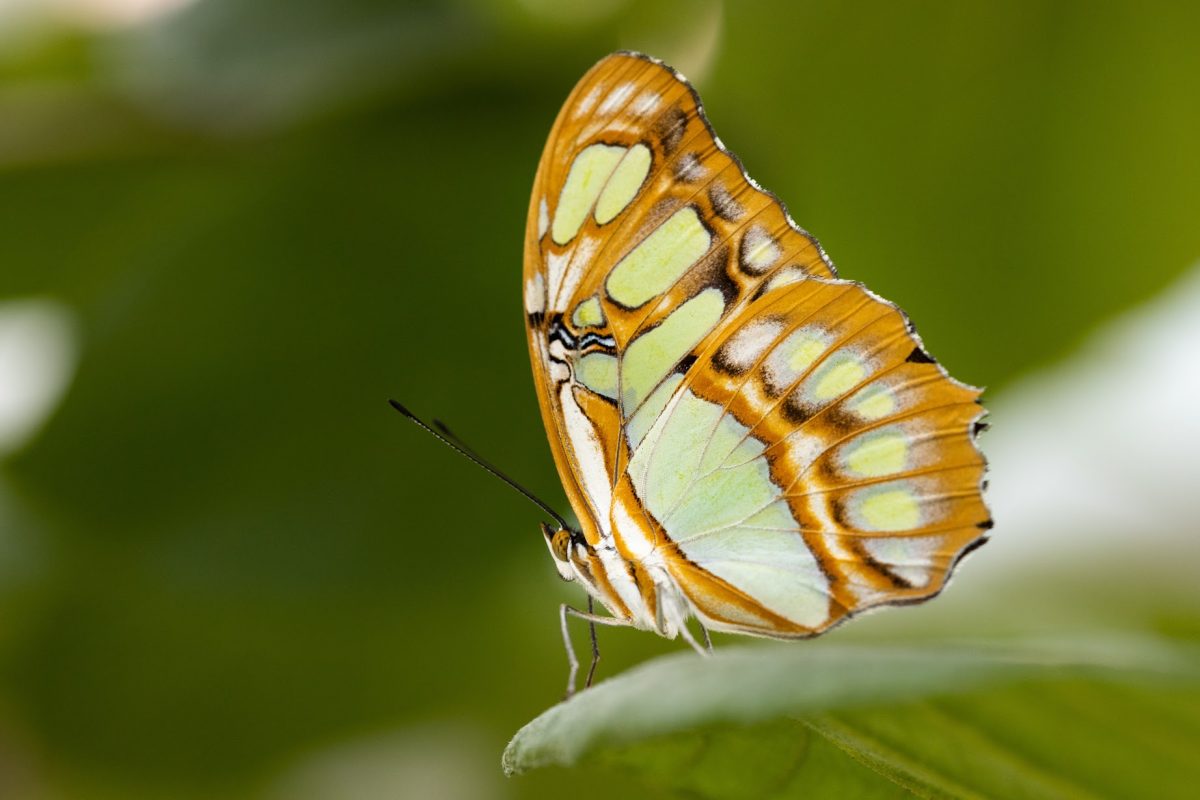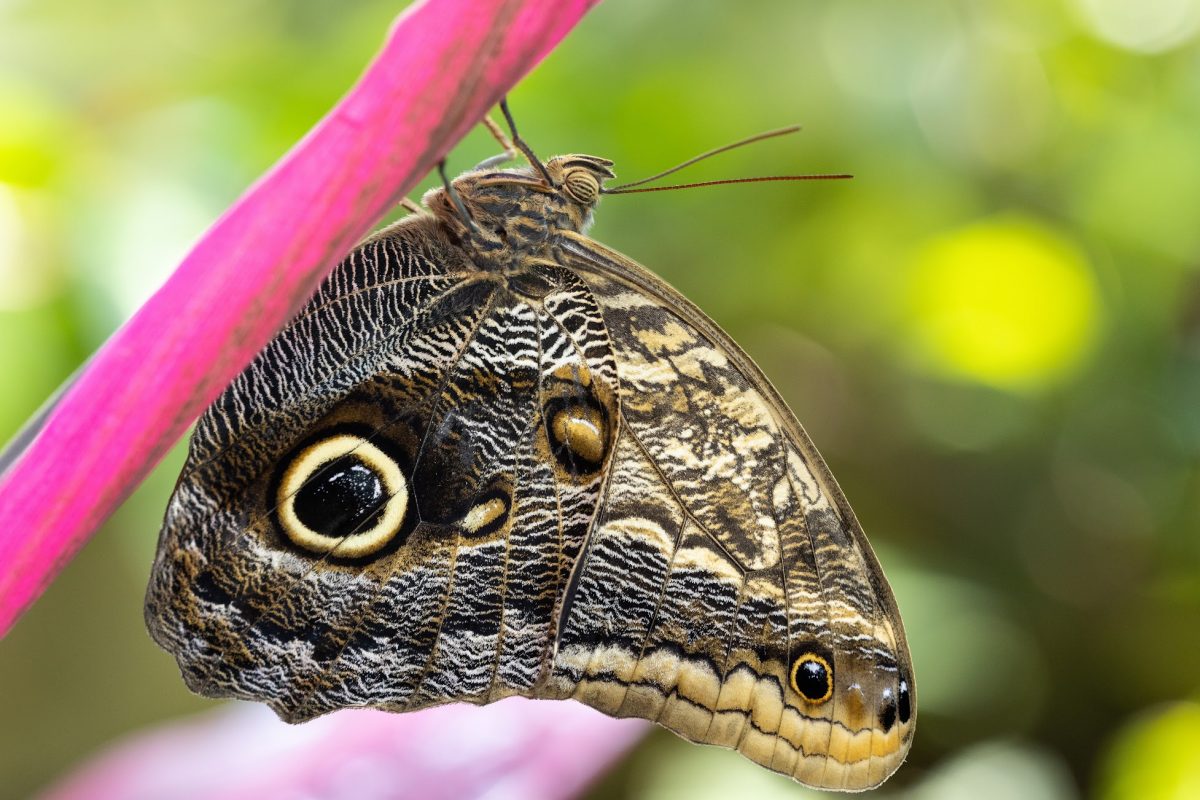 Q: What makes you most excited about this new role?
A: Really, the space is the big thing here. Horticulturist II Austin Prater has done a fantastic job in the Butterfly Garden. There are a lot of plants that'll attract the butterflies and bring them down so there will be more guest interaction that you don't always get at other conservatories.
We've also been very diligent about picking species, so we'll be seeing more butterflies down with the guests instead of hanging out on the ceiling.
That's the thing I'm really excited about – the space in the biome and even the space in the lab. A lot of butterfly exhibits are kind of low-tech, but the Aquarium has clearly taken pains to make sure the lab runs as well as it possibly can. I'm really impressed with that.
Q: What makes the Butterfly Garden so special?
A: It's a completely immersive experience. We've done everything we can here to make this like a tropical environment for our butterflies. It's as close as we can possibly get to the environment they would have in the wild.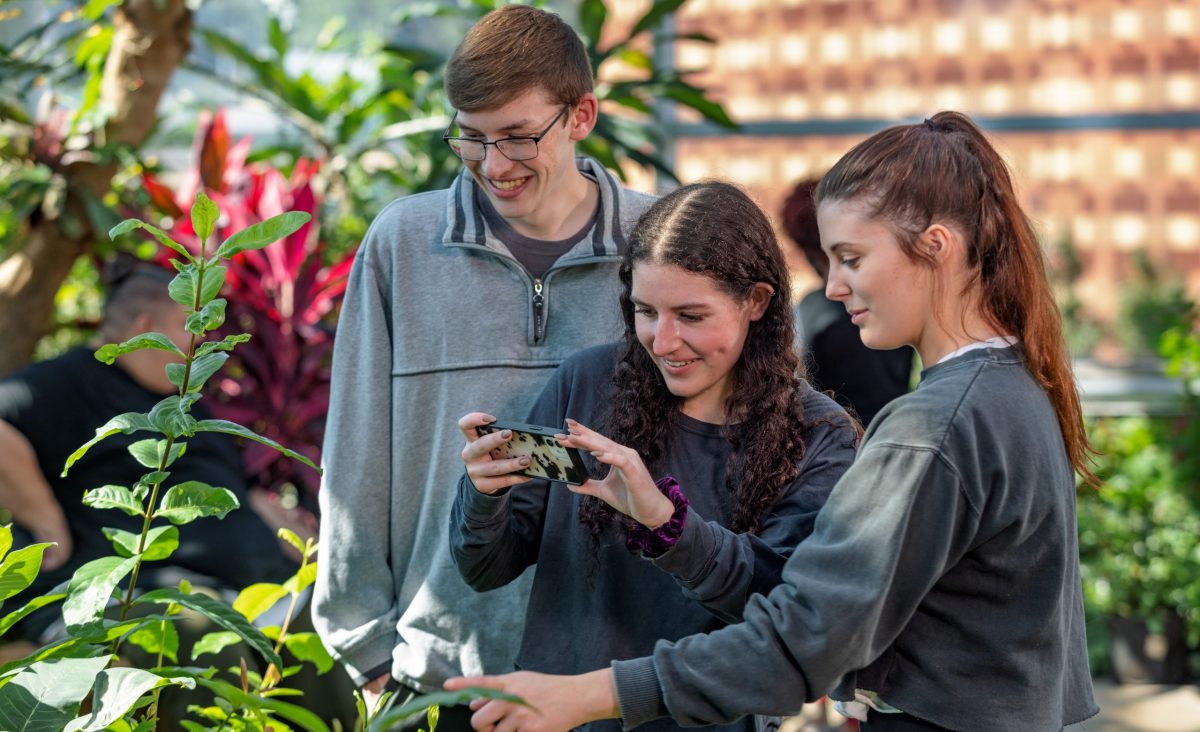 Q: What does the possibility of coming so close to these animals without any barriers do to enrich the guest experience?
A: The butterflies may land on you or interact with you by flapping within inches of you. I think that develops a certain kind of closeness between guests and the butterflies, especially for young guests.
They may take the good feelings and experiences they have here to their homes, where they can think about how they can enrich their relationship to the butterflies around them, whether through tagging Monarch Butterflies or planning a pollinator garden. It may even lead to a career in conservation in the future.
Q: When you come in the Garden, you're not seeing just a handful of butterflies. You're surrounded by them. What experience will guests have as they explore this exhibit?
A: When you come in this room, what you'll immediately see is the stream and the feeders, but most importantly, you'll see tons and tons of butterflies. We get about 500 butterflies imported every week from Costa Rica. At any given time, there are 1,000 to 1,500 butterflies in this room.
Q: It's not just the number of butterflies that are impressive but also the variety of species. What's the diversity of butterflies like here?
A: We have about 25 species of butterflies in this room at any given time. Which species we have is dependent on the farms and what our suppliers send us. You get a lot of variety in there. If you come here one week, you'll see a certain variety of butterflies, but if you come back a week later, you might see completely different ones. It gives people a good excuse to keep coming back.
You'll also be able to see the chrysalises in our chrysalis viewing area. If you come in at the right time of day — early in the mornings before noon — you'll even get to see butterflies coming out of their chrysalises and pumping up their wings.
Q: You might even see them being released. What are releases like?
A: Right now, we don't have a set time for releases, but the plan is that when I have enough butterflies to bring out — which will be on a daily basis, if not more than once a day — I'll put them in a release terrarium. I'll bring them into the Garden and call people up to gather around and talk about butterflies and explain the different kinds and share cool facts about other insects. I'll try to make sure everyone has the chance to get up close and personal with them.
Q: Where are these butterflies coming from? Where are we sourcing them from?
A: Right now, they're all coming from a supplier based out of Costa Rica. Butterfly farmers, in their native communities, will plant the plants that these butterflies will lay their eggs on in the wild. Butterflies are very closely associated with specific species of plants. The one most people are probably aware of is the relationship Monarch Butterflies have with Milkweed. Anyone who has an herb or vegetable garden also knows that parsley, dill and carrots are all really, really popular with Black Swallowtails.
They lay their eggs on these plants and tend to them and rear the caterpillars. When they form a chrysalis, the farmers box them up and send them here.
It's great because it gives the farmers a to plant native species rather than engaging in more destructive practices like clear-cut agriculture and also gives them a chance to earn a living by preserving native biodiversity, which is wonderful.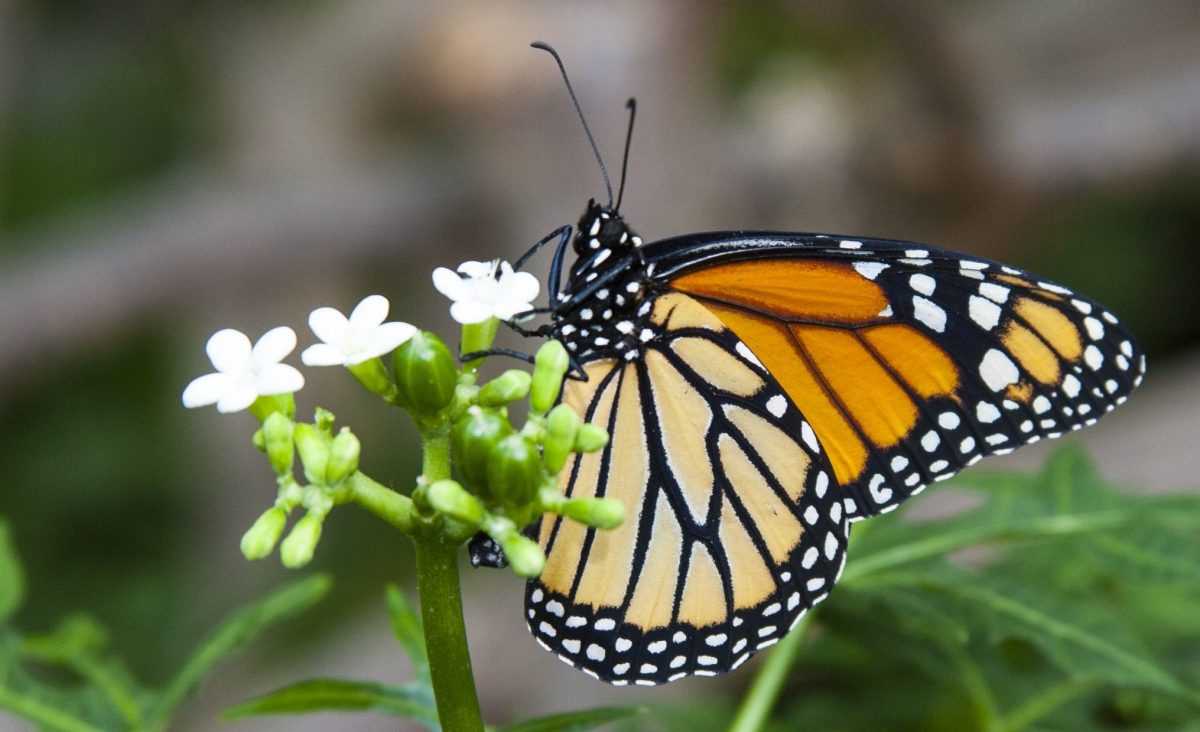 Q: What is the value of an exhibit like this to the Aquarium's missions of conservation and education?
A: The thing that I think really brings people in is fostering relationships with invertebrates when you're very young. Invertebrates tend to be the kind of animals that people don't really think about when they come to conservation. People think about pandas and koalas – they're called "charismatic megafauna" in ecology circles – the cuddly stuff. People don't usually think about insects, but butterflies are big and showy. They are charismatic, and people want to interact with them. You can use that to jump-start other interests in entomology or invertebrate conservation in general.
Q: What's your favorite insect?
A: I'm going to say this, and it's going to sound absolutely insane. I love cockroaches, and I wish I knew more about them. They are just really interesting, taxonomically, because they're so closely related to other insects. Termites are now considered cockroaches (when they weren't three years ago), and there are discussions as to whether praying mantises are cockroaches. There's a lot going on with cockroaches right now. But I do love butterflies!
Q: What's your favorite butterfly?
A: Probably the Red-spotted Purple. It's a native butterfly here, and it's very showy and very pretty.