What a way to end the decade.
The last 10 years were filled with many milestones at the Tennessee Aquarium. We celebrated our 25th anniversary and welcomed our 25 millionth guest. We renovated many of our major exhibits and also opened several entirely new ones. The opening of the Aquarium in May 1992 was a significant moment for Chattanooga. Our arrival on the riverfront spurred a wave of downtown development that made us — both Chattanooga and the Aquarium itself — a model to which other communities have looked as an ideal example of civic self-improvement. Our role as a community leader carries through to today. In 2017, an economic impact study identified the Aquarium as one of Chattanooga's main economic drivers. The Aquarium was built on a foundation of community support, and we take great pride in our $115-million impact for Hamilton County.
Generations of students have visited the Aquarium on field trips, and teachers have long seen us as an indispensable partner in the classroom. This decade, however, we took steps to expand our role as an educational resource. In 2017, we created River Teachers, a series of well-received freshwater science workshops for educators. The same year, we joined forces with EPB and the Public Education Foundation. Thanks to this partnership, students who can't visit the Aquarium can still learn about aquatic life by watching live video streams of our exhibits.
In 2018, the Aquarium was selected for a Community Catalyst Grant by the Institute of Museum and Library Services. In 2019, that award, which totaled more than $100,000, fueled an in-depth needs assessment of early childhood educators throughout the region. Thanks to this survey and a series of focus groups held in 2019, we have direct feedback from the educators whose efforts help lay the foundation for future success in the classroom. Now, the Aquarium and other organizations are better equipped to craft educational materials and programs that best serve these teachers' needs. Hopefully, this will lead to increased participation in our programs and workshops with the goal of bringing greater STEM literacy to students throughout the region.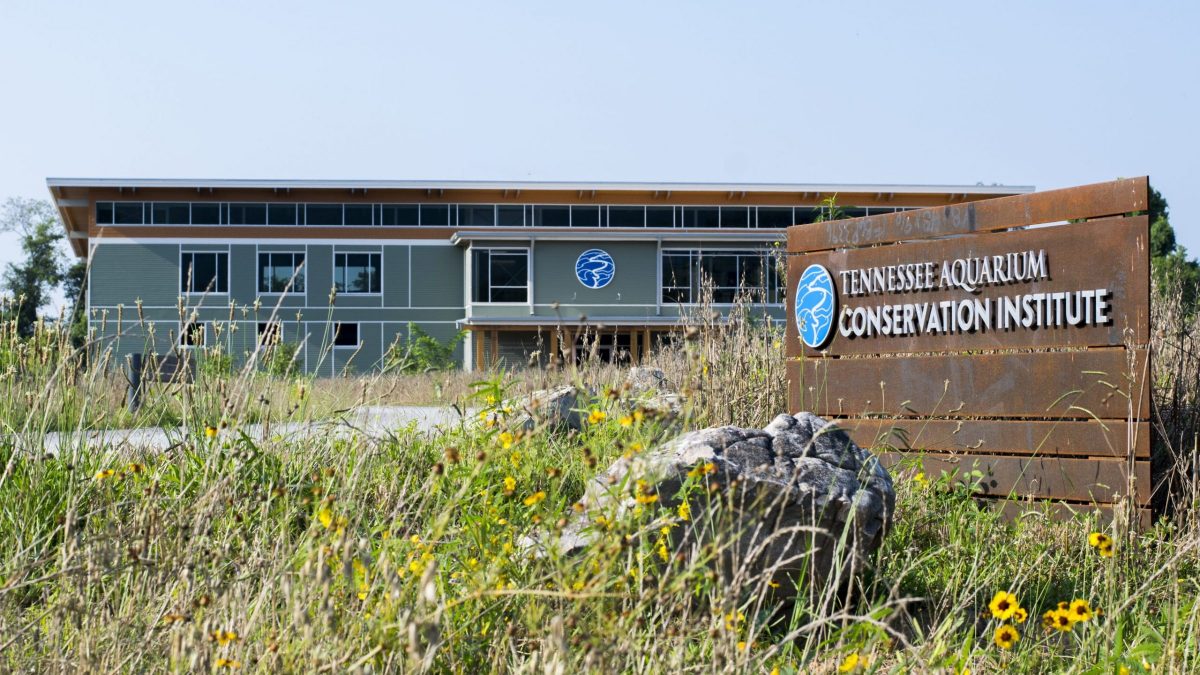 In the last 10 years, we also have further cemented our role as a scientific authority in the Southeast. In 2016, the Aquarium opened the region's only independent freshwater science center. With this new facility, the Tennessee Aquarium Conservation Institute is even better equipped to studying and conserving aquatic life at home and around the world. In 2019, our scientists hit major milestones in long-running conservation efforts. We also cut the ribbon on an expansive new gallery and made extensive improvements to our existing facilities. The decisions and investments we made this year ensure we will continue to amaze future generations of visitors and set ever-higher standards for scientific research and education.
Nowhere is the Aquarium's history of excellence better exemplified than our longtime membership in the Association of Zoos and Aquariums (AZA). Accreditation through this international organization is considered the "gold standard" for our industry. The Tennessee Aquarium is one of only a handful of organizations to be continually accredited by the AZA for 25 years. In recognition of this significant achievement, AZA President and CEO Dan Ashe visited the Aquarium to tour our facilities, present the Aquarium with a commemorative plaque and address our team. As he spoke, Dan applauded our staff's dedication to animal care, the Aquarium's impressive commitment to conservation work and its significant educational impact. By continuing to excel in these areas, he said, we are not only helping protect animals at home and around the world but also inspiring our guests to do the same.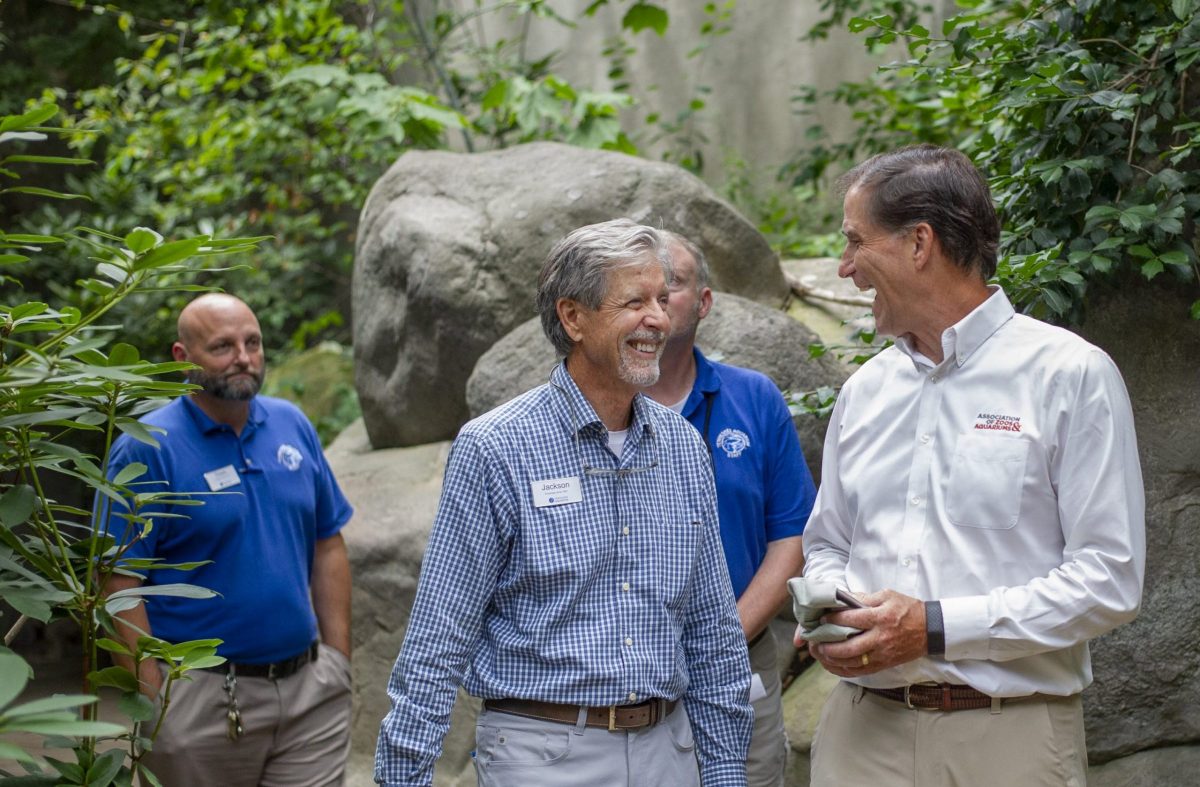 Fig. 2 Dan Ashe tours the Aquarium accompanied by staff.
"
...we are not only helping protect animals at home and around the world but also inspiring our guests to do the same.
"
Speaking of inspiration — and hopefully coaxing out a few, much-needed smiles — we were excited to partner last year with San Diego Zoo Kids. A film crew from this closed-circuit adventure film series flew to Chattanooga to record segments with some of our staff focused on animals like the Paddlefish and Southern Appalachian Brook Trout. The short videos created from the crew's visit can now be seen, commercial-free, by young patients staying at Ronald McDonald Houses or being treated at more than 200 children's hospitals in North America and abroad. Thanks to this partnership, we're proud to be helping bring a little light-hearted fun, wonder and distraction to children around the world who are enduring extraordinarily challenging circumstances.
Closer to home, few events are as exciting to our members and guests as the opening of a new exhibit. In 2019, we celebrated the addition of Island Life to the Ocean Journey experience. From wildly colorful Panther Chameleons and glimmering Flashlight Fish to a wave-churned recreation of the Vancouver Island coastline, this gallery exhibits a wild variety of life from "islands" of all description. Younger guests, in particular, love the new exhibit's exploration path, which was specifically designed to delight and inspire them.
The opening of Island Life was an investment in our future, but in 2019, we also took steps to update and maintain our existing facilities. As the embarkation point for thousands of visitors every year, the River Journey lobby is responsible for making countless first impressions. In 2019, the lobby received the finishing touches of a facelift that began in 2018. The entrance's aging carpets were replaced with new flooring. A beautiful wooden mural now adorns one wall of the lobby with gentle curves that mimic the path of the Tennessee River. This original work of art was created by the Chattanooga Woodworking Academy and made possible by a grant.
The most important update of all, however, was a much-needed overhaul to our main escalator. This massive piece of machinery is the keystone to our operation in River Journey and has been in near-continuous operation since 1992. This fall, a construction crew rebuilt the entire, five-story behemoth in just six weeks. Thanks to the speedy completion time and rerouting of guests by our incredible visitor services team, this important project had minimal impact on visitors' enjoyment. In fact, guests were full of praise for the Aquarium in 2019. We regularly conduct surveys of visitors to measure their satisfaction with all aspects of their experience, from entertainment and educational value to cleanliness and employee courtesy. In 2019, our scores in these areas were at an all-time high, with an overall rating of more than 90 percent. Our reputation is growing outside the building, too.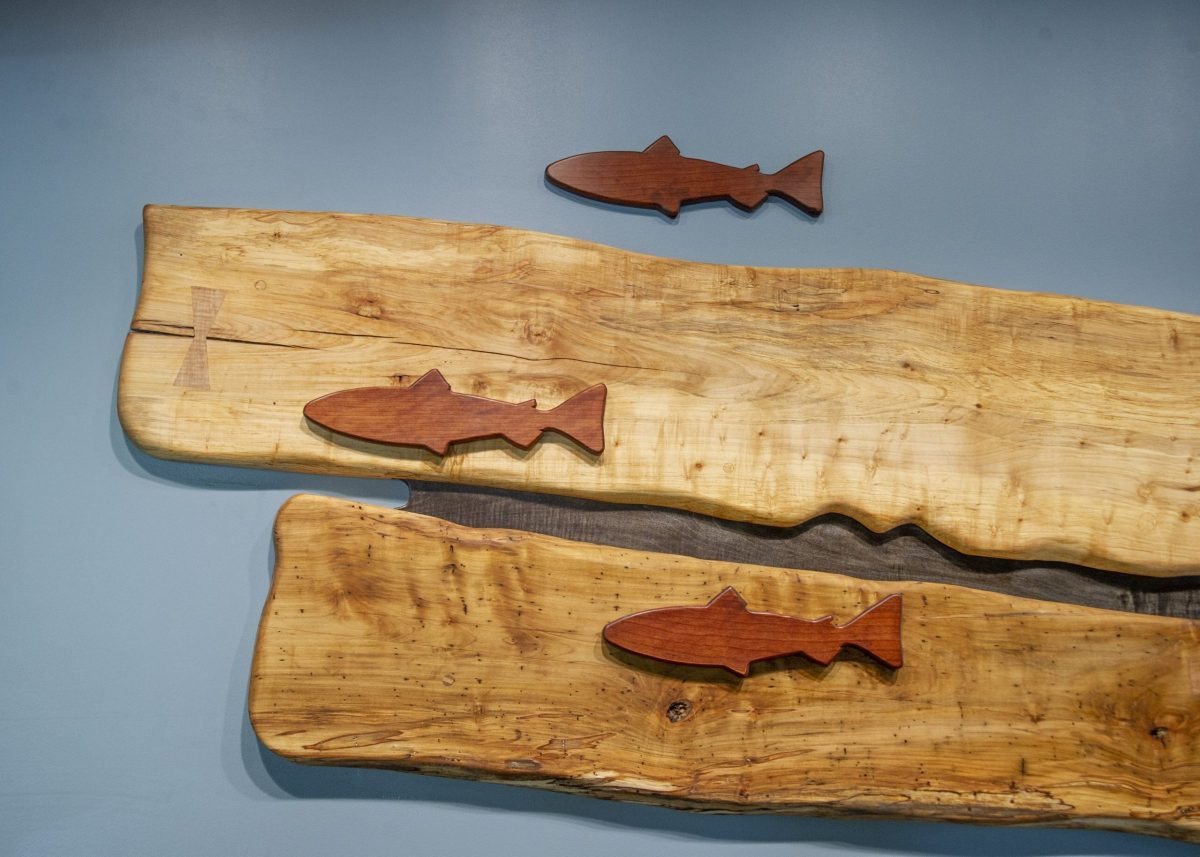 Fig. 3 Tennessee River wooden mural created by the Chattanooga Woodworking Academy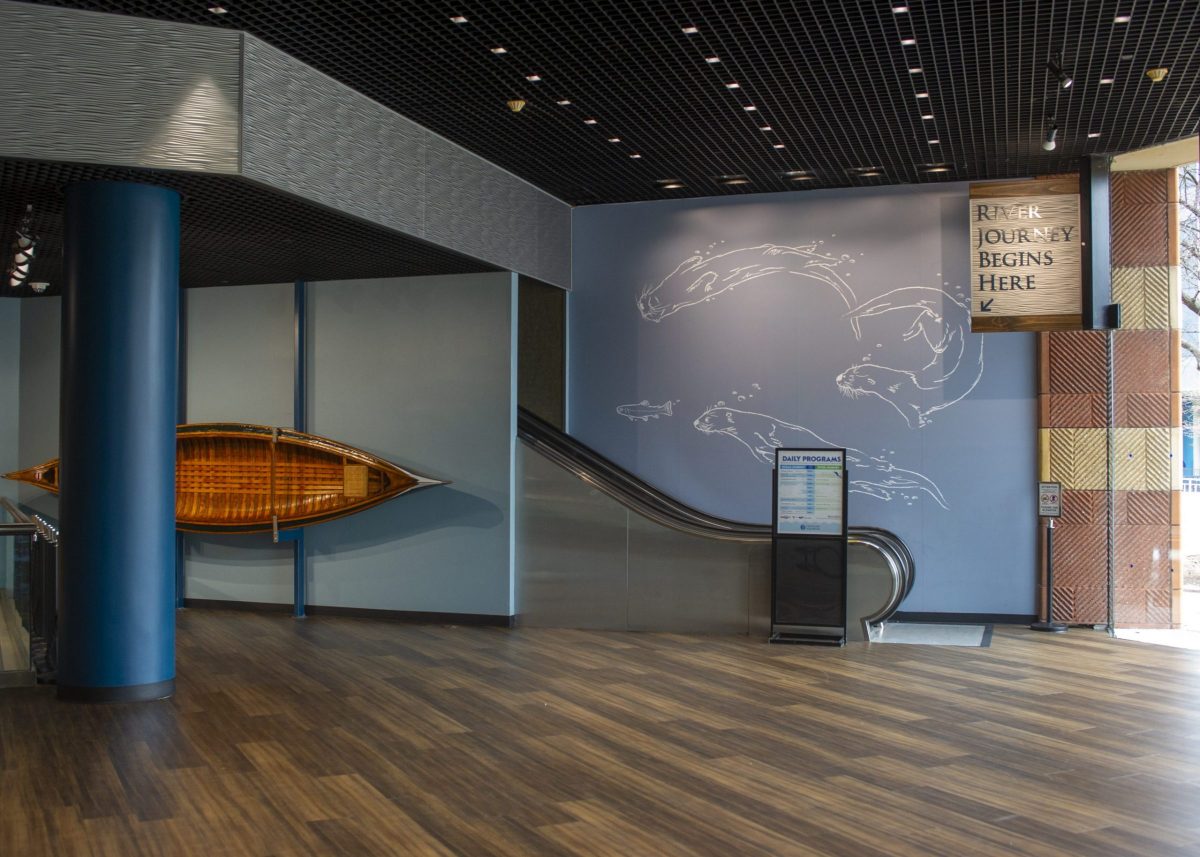 Fig. 4 River Journey lobby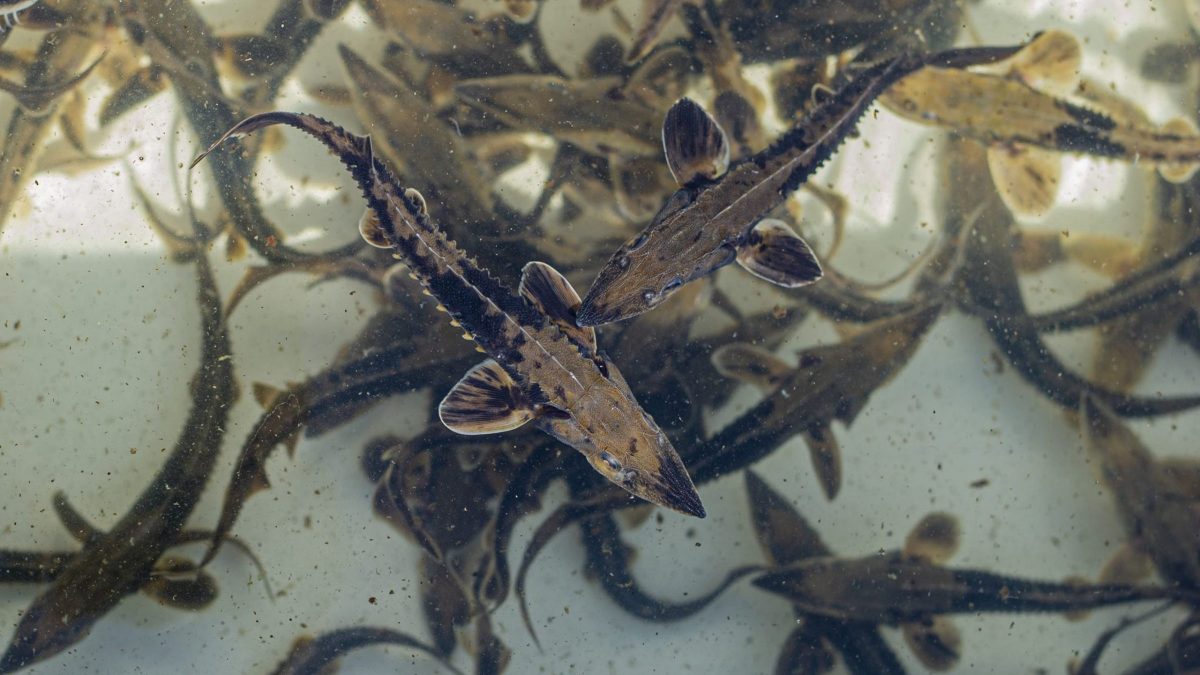 In 2019, a national study by IMPACTS Research & Development evaluated the public's perception of the Aquarium. Its findings show we have come to be seen on equal footing with universities as a trusted source for environmental research. The findings of this study speak to the sound investments we have made into research and field work. In 2019, Conservation Institute scientists working at our flagship research facility passed several major conservation milestones.
Since 2012, the Aquarium has collaborated with Trout Unlimited and several governmental partners to raise and re-stock mountain streams with Southern Appalachian Brook Trout. In 2019, we and our partners celebrated the first signs that native fish in one of these streams have become self-sustaining and are spawning on their own.
Last year, our staff also successfully reintroduced the 250,000th juvenile Lake Sturgeon into the Tennessee River. This was a major milestone for our scientists and our partners in what is now a 22-year restoration effort. Lake Sturgeon are long-lived and don't reach sexual maturity until they're about 20 years old. In the coming years, then, we're hopeful there will be more cause for celebration as these native river giants begin breeding in the wild.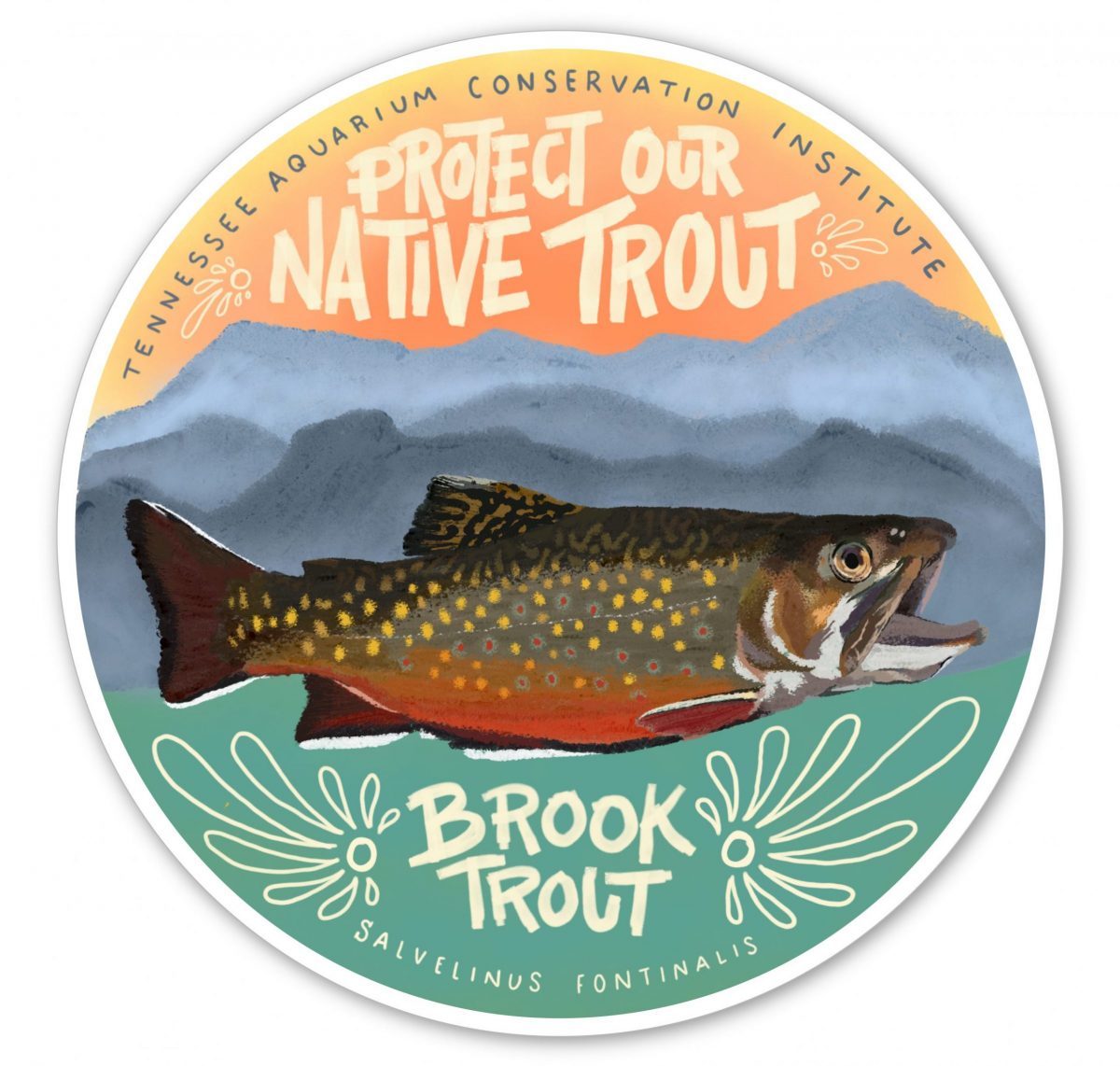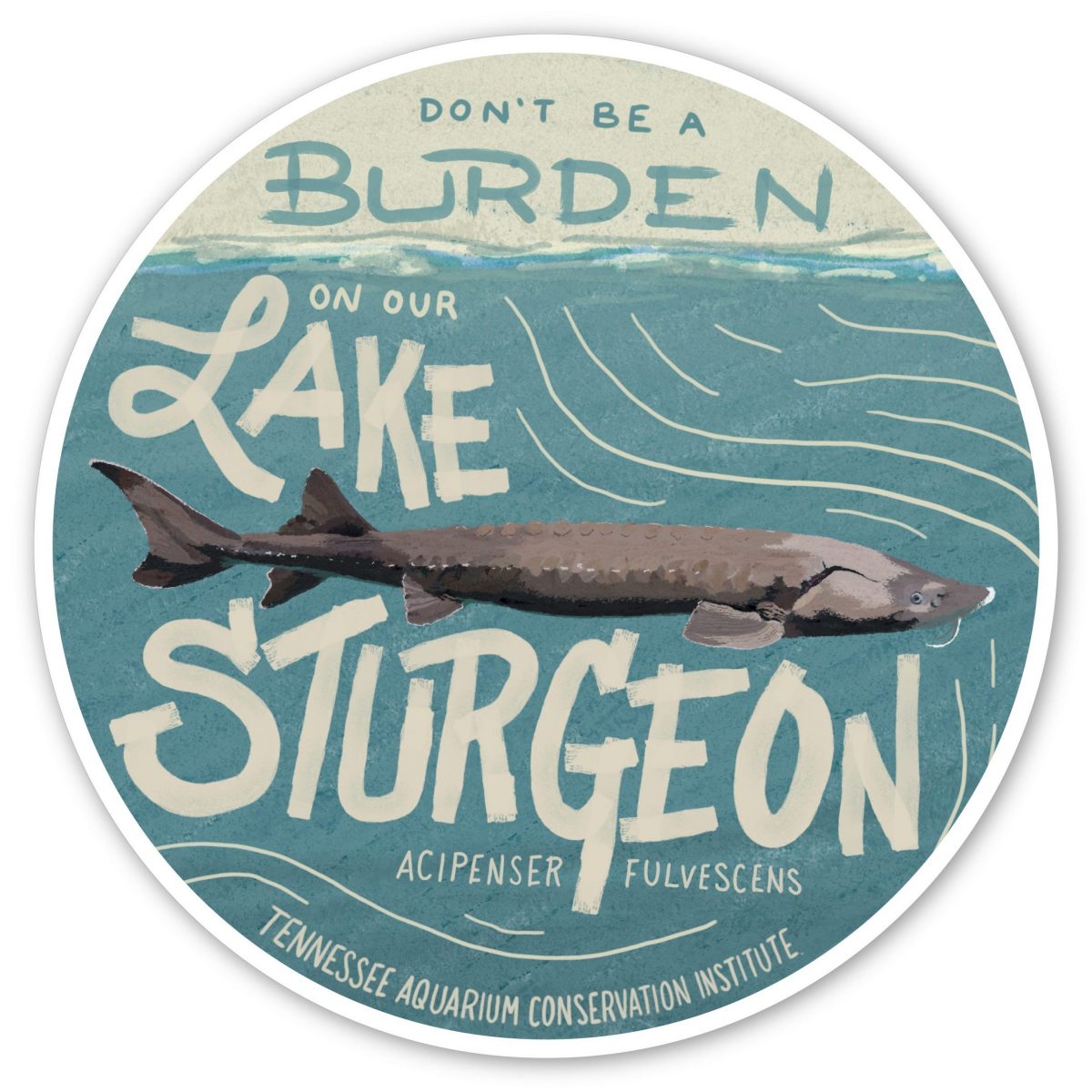 In the Southeast, we are surrounded by a network of waterways so abundant with aquatic life that our scientists liken them to "an underwater rainforest." Conservationists understand that the region's incredible biodiversity rests on a delicate balance between all of its residents, whether they're enormous Lake Sturgeon or fish so tiny or well-hidden that you might not even notice them.
Ironically, efforts to protect some of the smallest fish in the Southeast can require a huge amount of collaboration between nonprofits and government agencies, often across state lines. Fortunately, the Tennessee Aquarium Conservation Institute's new freshwater science center was purpose built for just this sort of work. Last year, we put that intention to the test.
As part of an ongoing U.S. Fish and Wildlife grant, Science Programs Manager Dr. Bernie Kuhajda is working to study six species of federally threatened and endangered darters. Last year, this work took him to locations in small towns and rural locations in Georgia and Alabama, where he worked alongside state departments of natural resources, conservancy groups, universities and others. These collaborative efforts will ensure beautiful, imperiled native fishes like the Goldline Darter, Trispot Darter and Coal Darter are properly managed and protected in the future.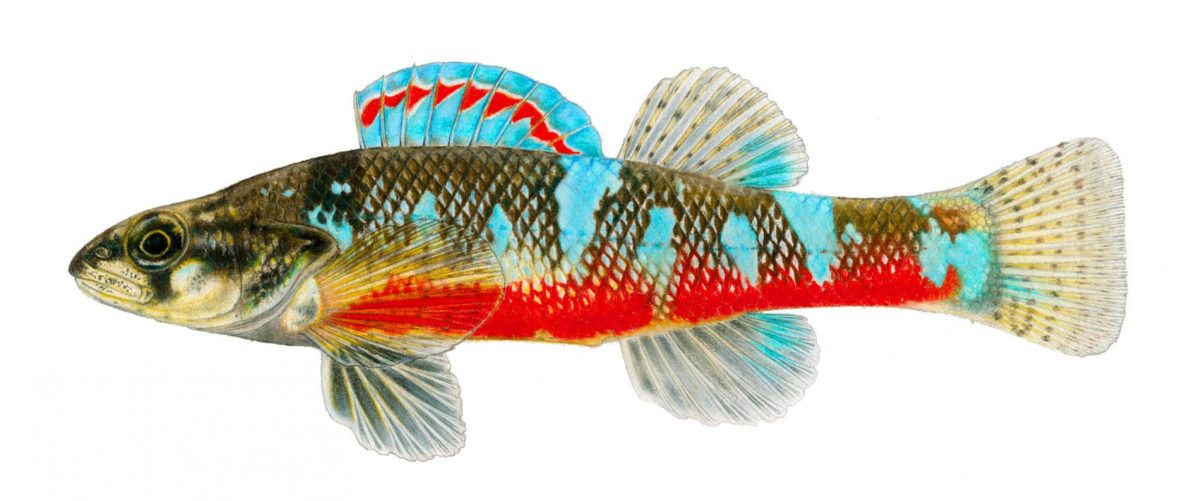 Fig. 5 Trispot Darter (Etheostoma-trisella), Joe Tomerreli
"
...the region's incredible biodiversity rests on a delicate balance between all of its residents...
"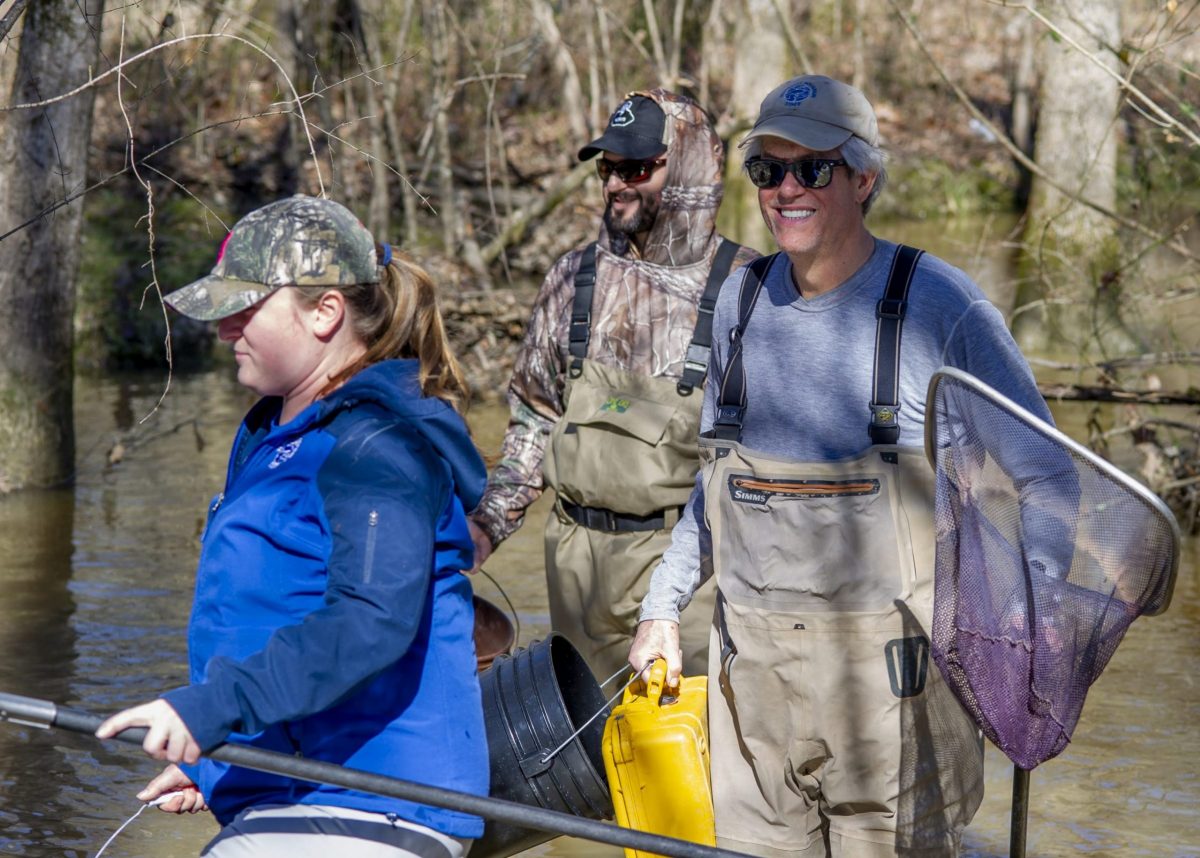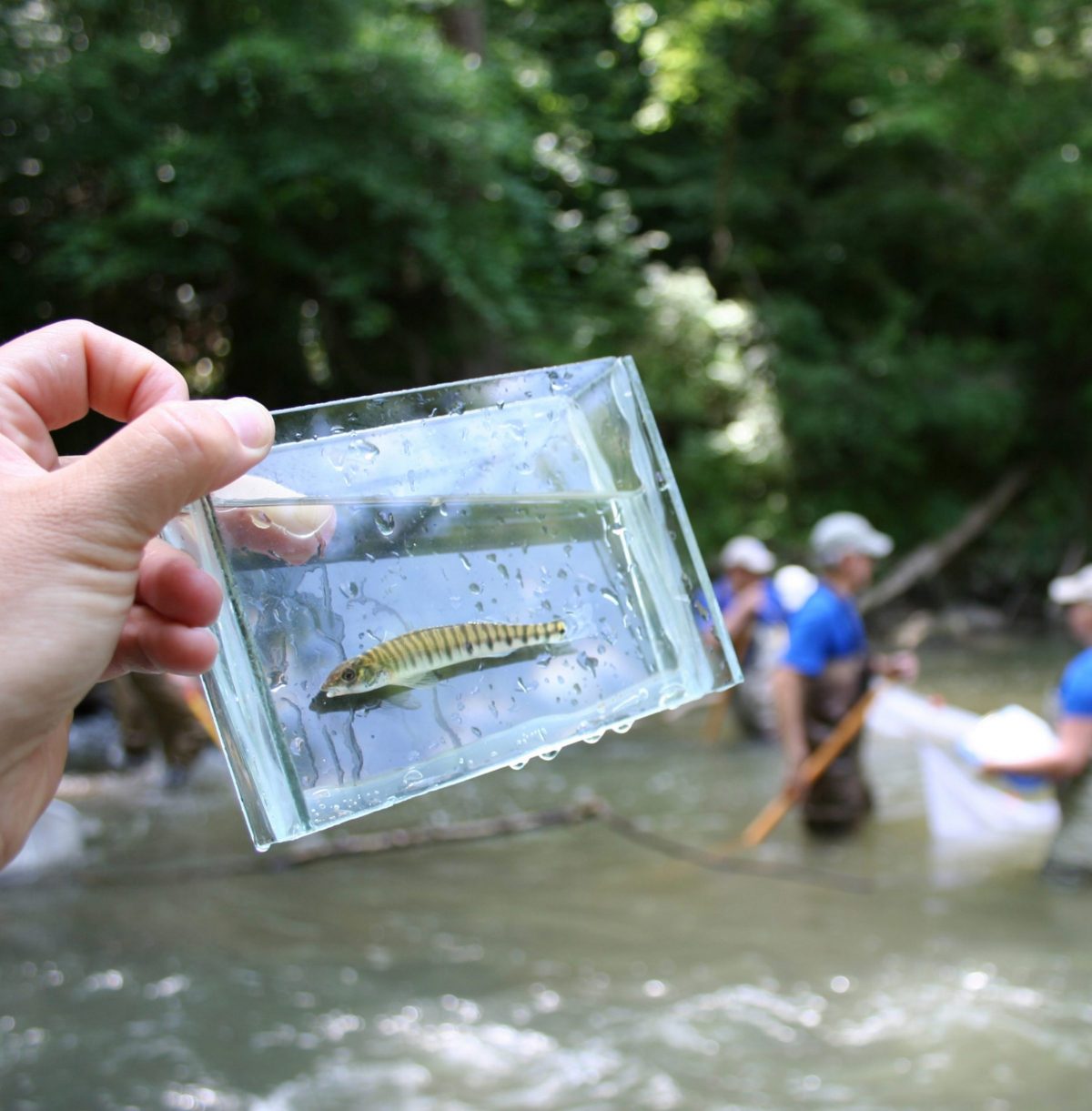 In 2019, the Conservation Institute also entered into a two-year partnership with the Cumberland River Aquatic Center in Gallatin, Tennessee. Alongside this Tennessee Wildlife Resources Agency-managed facility, we're helping to preserve four endangered species of native freshwater mussels. These bivalves feed by filtering the water, which helps ensure it's safe to drink, but throughout the region, mussels are in danger of disappearing. Last fall, the Aquarium collected about two dozen Common Logperch, whose offspring will be raised at the Conservation Institute and then be shipped to the Aquatic Center. There, they will serve as the hosts for baby mussels who one day will be used to restore mussel beds in the Tennessee and Cumberland River watersheds.
Unfortunately, all of 2019's conservation milestones weren't so uplifting. In a more bittersweet turn last year, the Barrens Topminnow was officially listed as an endangered species. We have been involved in efforts to save this beautiful native fish since 1999. The move by U.S. Fish and Wildlife to list the Barrens will bring more attention to its plight and offer greater resources for our conservation efforts, but it also emphasizes how dire the situation has become for many native species and how much they need our help.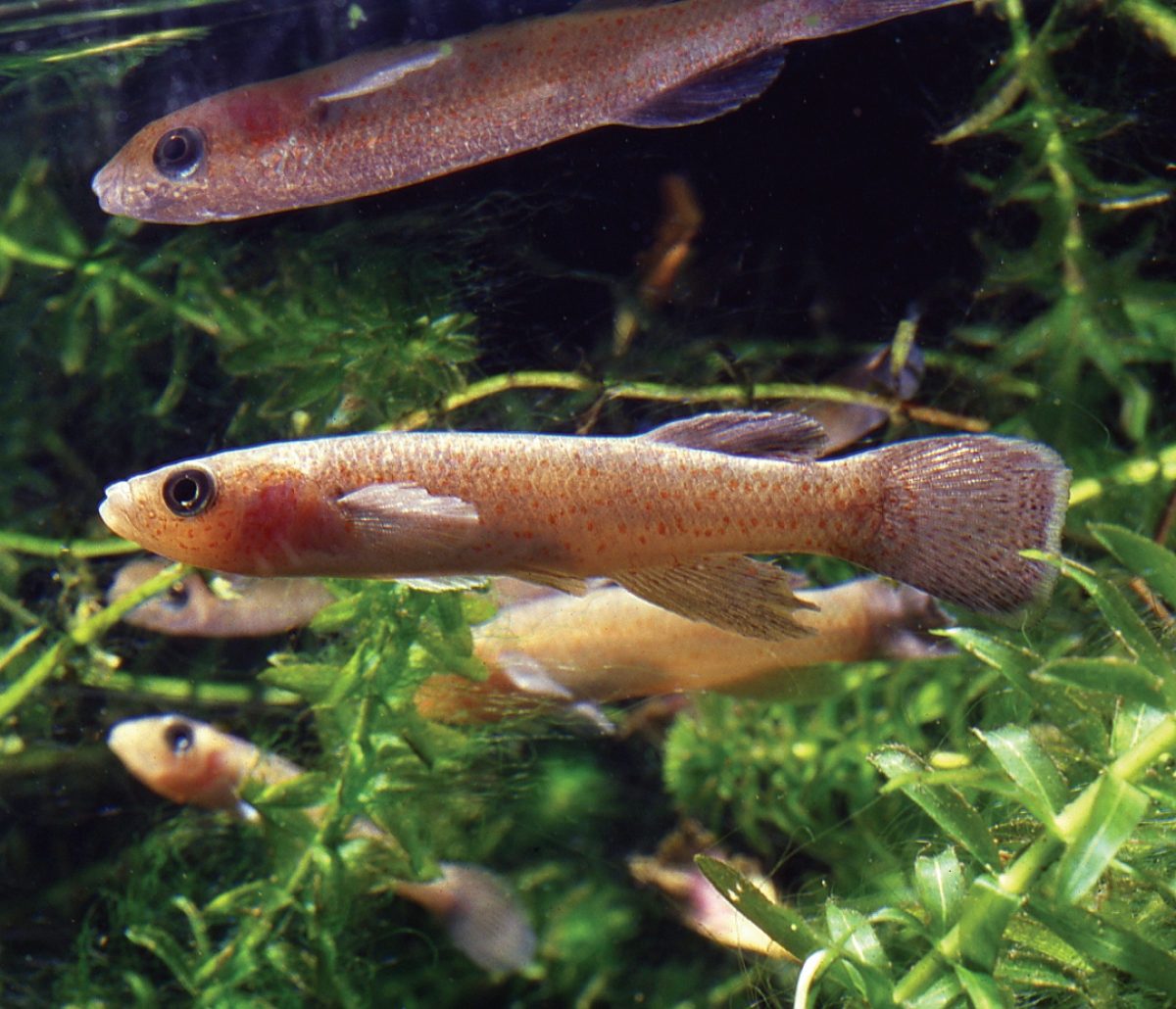 Fig. 6 Barrens Topminnow, (Fundulus julisia)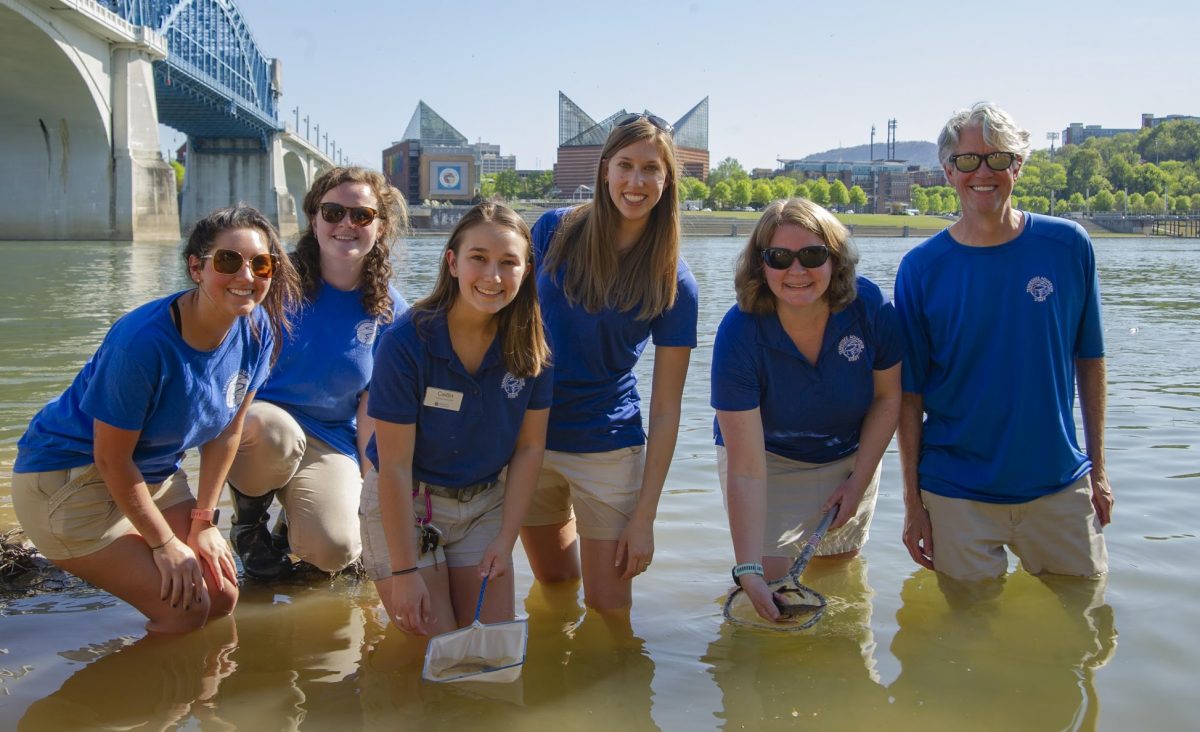 Long-running programs like these reveal how crucial commitment is to conservation efforts. Restoring an endangered species is a massive undertaking that requires years — even decades — of dedication. As a non-profit, the Aquarium is well-suited to helping willing partners pool their resources, strategize and work efficiently over the long term. These kinds of successes are worth celebrating, and we're understandably proud of them. They're the result of sound financial management and the efforts of an incredibly talented team. Furthermore, they show the lasting legacy of the community's commitment to and investment in us.
We're doing our best to return the favor.
"
Long-running programs like these reveal how crucial commitment is to conservation efforts.
"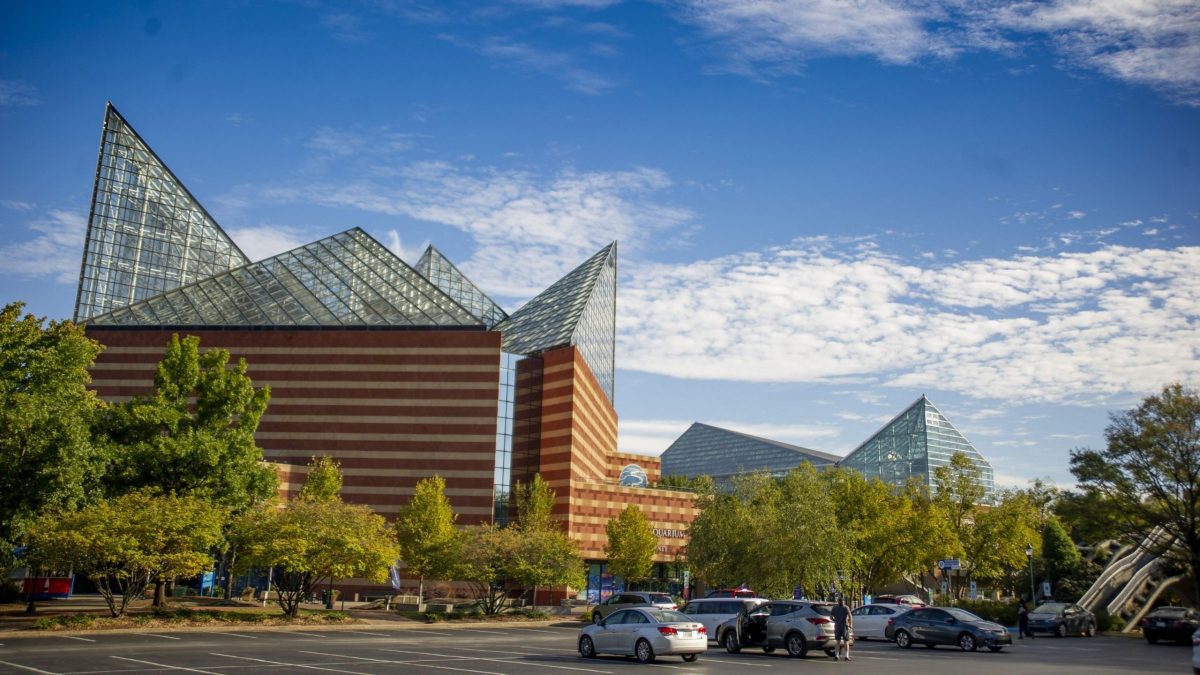 Although our doors remain closed to guests, we are incurring significant costs and our team of experts are putting their own health at risk to provide the world-class husbandry and veterinary care for which we have been praised. Thanks to the efforts of our staff, our animals can continue to inspire wonder in homebound fans around the world by serving as digital ambassadors. We are reaching tens of thousands of virtual "visitors" every day through a host of well-received online resources, including our suite of webcams, daily live streams, curated science-at-home educational series and produced videos.
These efforts are providing much-needed distraction, entertainment and distance learning opportunities to see the public through a period of extraordinary stress and hardship. Even as we seek to alleviate some of the anxiety brought on by the Covid-19 pandemic, however, our own financial resources are being pushed to their limits.
As we always have, we rely heavily on the support of our members and fans around the world. That has never been more true than in the midst of this unprecedented crisis. To ensure the Tennessee Aquarium quickly rebounds, we encourage anyone who is able to donate to our Emergency Operations Fund.
With your help and hard work, we will persevere and be even more committed to our mission to connect people with nature and empowering them to make informed decisions about water and wildlife.
When it's safe to do so, we look forward to welcoming you all back.