The Aquarium's display of salamanders in the Tennessee River gallery has re-opened after a brief closure to construct a newer, larger home for its resident Hellbender (Cryptobranchus alleganiensis).
Though the previous habitat was suitable for an amphibian of its size, the Aquarium's exhibits and husbandry teams decided a larger enclosure would provide ample room for this tremendous salamander to thrive in the Aquarium's care.
Hellbenders are North America's largest salamander species and have existed for more than 150 million years. Their characteristically flat heads and wrinkled bodies have earned them somewhat unflattering nicknames like "snot otter" or "devil dog."
Hellbenders can grow as large as 30 inches in length, though just over a foot is average. They prefer swift-moving and exceptionally clean, cool mountain streams throughout the eastern United States, where they hunt for crayfish, small fish and other amphibians and reptiles at night.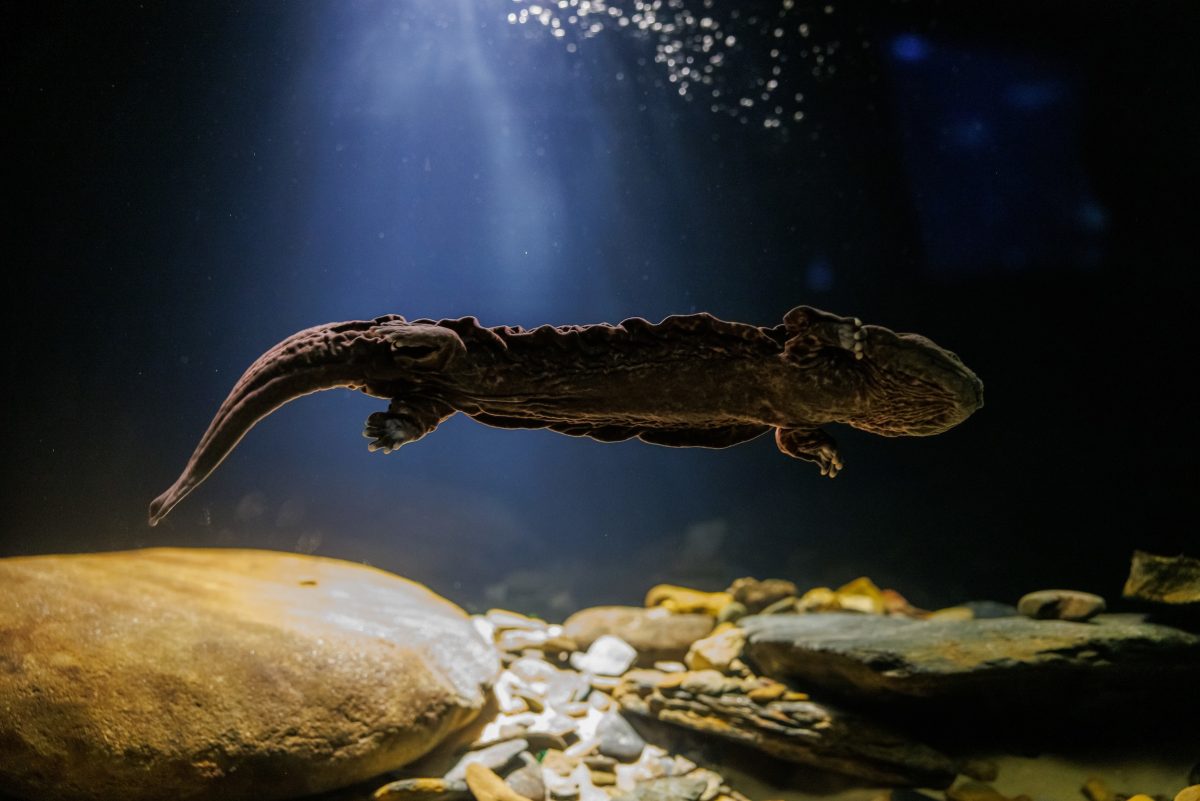 These fully-aquatic amphibians breathe by absorbing oxygen through their skin, which is wrinkled to maximize its surface area.
Unfortunately, this exceptional approach to breathing makes Hellbenders and other salamanders especially sensitive to even minor changes in the water quality in their environments. They are considered an "indicator species," or the underwater version of a canary in a coal mine. Their presence (or absence) in a stream can often be the herald of pollution and other environmental changes that could adversely impact other less-sensitive aquatic life in the waterway.
Hellbenders are considered Near Threatened by the International Union for Conservation of Nature's (IUCN's) Red List of Threatened Species due to habitat loss and human activity. Hellbenders in a population found in Missouri are federally endangered under the Endangered Species Act, while populations east of the Mississippi are under review for federal listing.