The Tennessee Aquarium's ongoing effort to safeguard two turtle species against the possibility of extinction has produced four adorable signs of continued success.
During back-to-back incubator inspections on May 18 and 19, Aquarium herpetologists discovered a pair of recently hatched Four-eyed Turtles. Less than two weeks later, another hatchling emerged from the nest of a critically endangered — and closely related — species, the Beale's Four-eyed Turtle. A second Beal's hatchling appeared two weeks after, the offspring of a pair of adults that have been at the Aquarium since 1996.
In June 2007, the Aquarium made national headlines for hatching a Beale's Four-eyed Turtle, one of only 18 individuals of this Southeast Asian species known to be cared for at a facility accredited by the Association of Zoos and Aquariums at the time. With the additions of these two most-recent hatchlings, the Aquarium has successfully added 17 more Beale's to that tally, almost doubling the population being cared for at AZA-accredited institutions.
During the same period, the Aquarium hatched 40 Four-eyed Turtles, a species which has been listed as endangered by the International Union for Conservation of Nature since 2000.
Even after so many years of success, it's still exciting to see the arrival of these tiny turtles, which usually hatch between late May and early June, says Senior Herpetologist Bill Hughes.
"I still find it cool to see a baby turtle hatching," he says. "I'd like to see more baby turtles hatching, so one is better than none, and having four successful hatchlings in one season is amazing."
"
I still find it cool to see a baby turtle hatching.
"
As the manager of Species Survival Plans for both turtle species, Hughes helps to strengthen the health of the population housed in animal care institutions by pairing individuals together to produce genetically robust offspring.
Especially for animals with populations as limited as those of Four-eyed and Beale's Four-eyed Turtles, ensuring a healthy degree of genetic diversity is vital to survivability. That makes every successful breeding of wild-caught individuals with unrepresented genes even more important, Hughes says.
"Every year, one of my goals is to have more representation of founders, so if I hatch one, that's more representation," he says. "All of the wild-collected adults among the population in human care are genetically valuable and good for genetic diversity."
Four-eyed Turtles and Beale's Four-eyed Turtles are so named for the false eye spots on top of their heads. Both species belong to the genus Sacalia and are native to Southeast Asia, where their numbers have been declining due to habitat loss and over-collection from the wild.
Despite having produced dozens of hatchlings, successfully breeding these endangered turtle species is a significant challenge. Unlike some turtle species that can produce multiple clutches of eggs annually, Four-eyed and Beale's Four-eyed Turtles lay only a single clutch of two to three eggs each year. Once the eggs arrive, hatchlings aren't guaranteed. Changes to ambient temperature and humidity or any number of other carefully controlled environmental factors could negatively impact their viability.
That inherent difficulty makes each healthy hatchling feel like a victory, Hughes says.
"If I have a bad year, in terms of breeding, I have to wait a year to try again. This is playing the long game," he says. "When one hatches, you feel like you've conquered a challenge; you've won."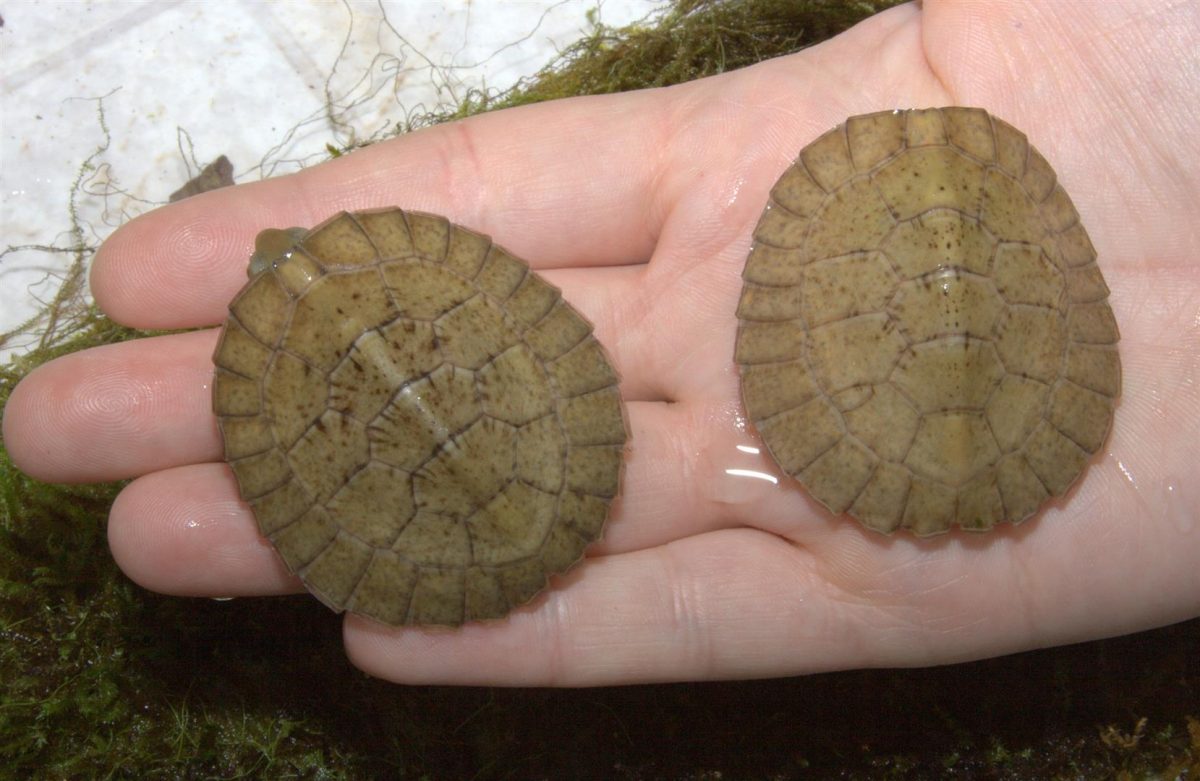 Fig. 2 The top of 2 four-eyed turtle hatchlings
Fig. 3 The underside of 2 four-eyed turtle hatchlings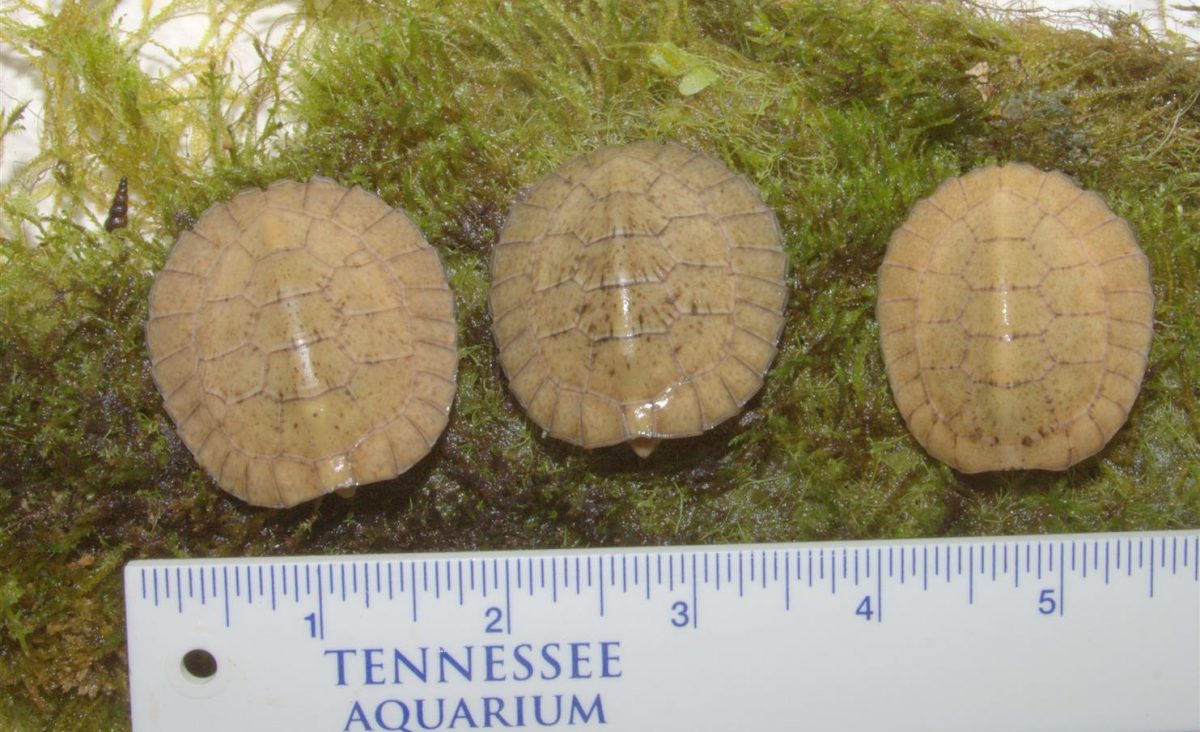 Fig. 4 Four-eyed Turtle hatchlings being measured with a ruler
Over the years, the Aquarium has sent its Beale's Four-eyed Turtle and Four-eyed Turtle hatchlings to institutions throughout the U.S, including the Knoxville Zoo (Knoxville, Tennessee), the Bronx Zoo (New York City) and Cameron Park Zoo (Waco, Texas).
By spreading the population between many different institutions, the species, as a whole, is even better secured against the possibility of extinction, Hughes says.
"There are lots of these turtles at the Aquarium, so if a chasm opened up and swallowed this building, then there wouldn't be that many left, but there are a few that are spread out at other institutions," he says. "We're not keeping all of our eggs in one basket, so to speak.
"And despite the fact that they don't get big, these turtles do take up some room, so you can't keep them all. You have to share the love."
"
We're not keeping all of our eggs in one basket, so to speak.
"