From the perspective of its newsworthiness, there's not much to draw attention to a Hilaire's Side-necked Turtle.
It's not an endangered species. In fact, the International Union for the Conservation of Species (IUCN) lists this South American reptile as "least concern," the lowest level possible on its spectrum of imperilment.
It's also fairly widespread. In the wild, these turtles can be found in soft-bottomed bodies of water across a wide swath of South America, including parts of Argentina, Brazil, Uruguay and Paraguay.
But sometimes, an animal doesn't have to be in trouble to deserve a little attention.
Sometimes, being cute is all you need.
"
Maybe in Paraguay, this is old news, but here, it's exciting.
"
Bill Hughes, herpetology coordinator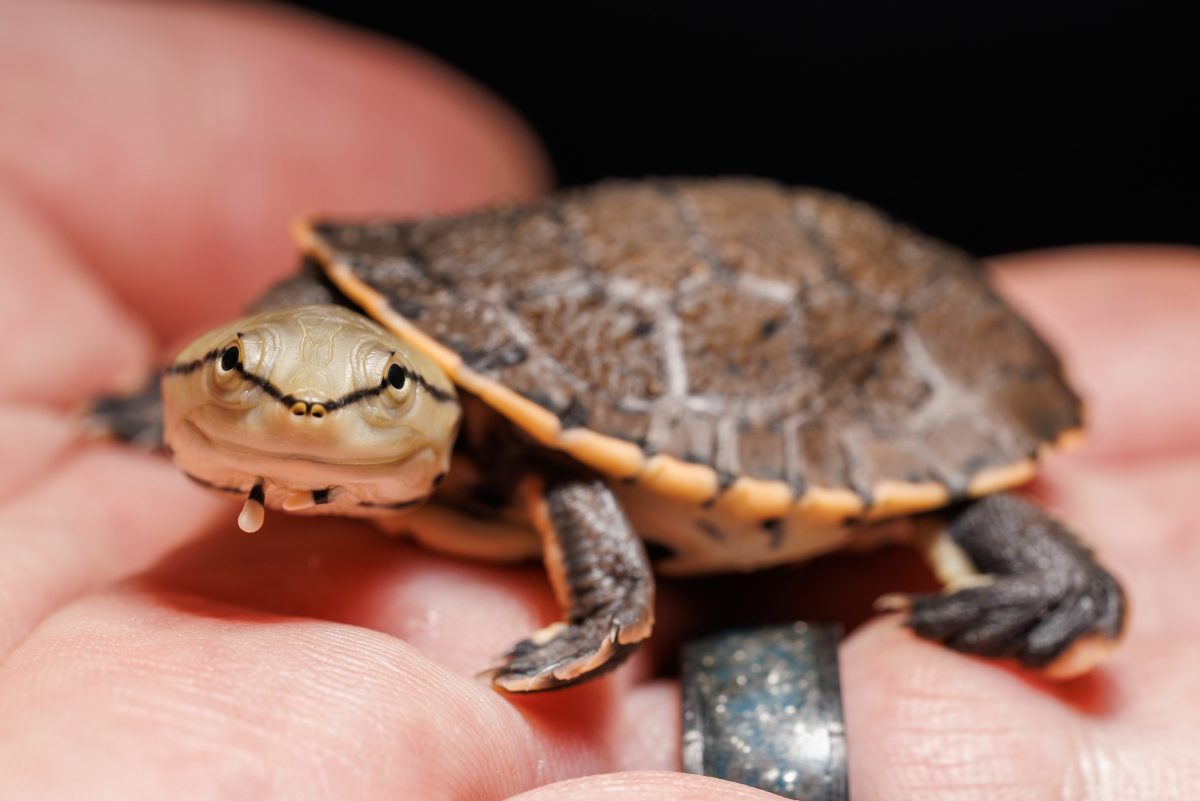 Fig. 1 A recently hatched Hilaire's Side-necked Turtle barely fills the hand of Herpetology Coordinator Bill Hughes.
That was reason enough to get excited this fall when a lone Hilaire's Side-necked hatchling emerged from a clutch of eggs laid by an adult during a brief stint away from her home in the Flooded Amazon exhibit.
"I like the hatchling's giant head; I like its chin barbels," says Herpetology Coordinator Bill Hughes. "The pattern is fantastic.
"It's been several years, maybe even a decade, since we hatched these the last time. It's been so long since I've seen a baby of this species, but this is a really cool little turtle."
Unlike some turtles, whose young exhibit different coloring, shell configuration or patterning than their adult counterparts, the baby Hilaire's (sex currently unknown) is a teeny mimic of its parents.
"It's a turtle that looks like a miniature version of the adult — the same turtle, only scaled down," Hughes says. "That's always cool."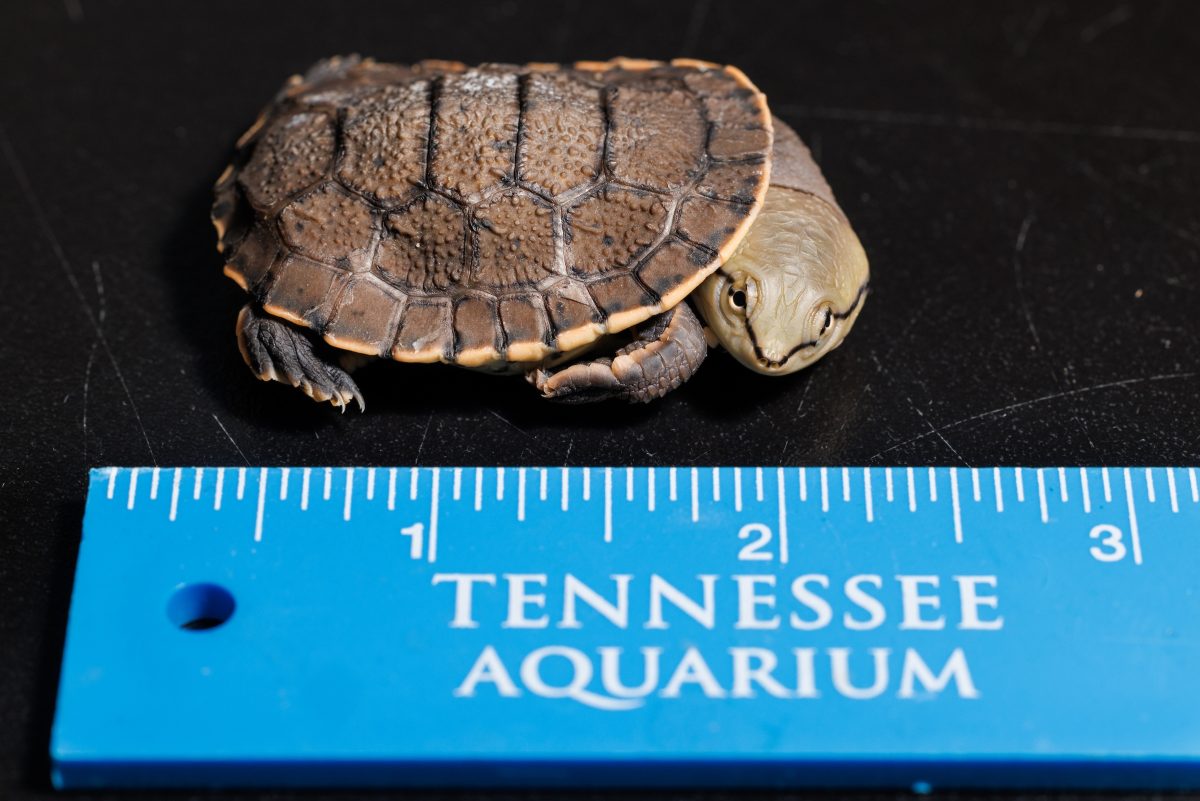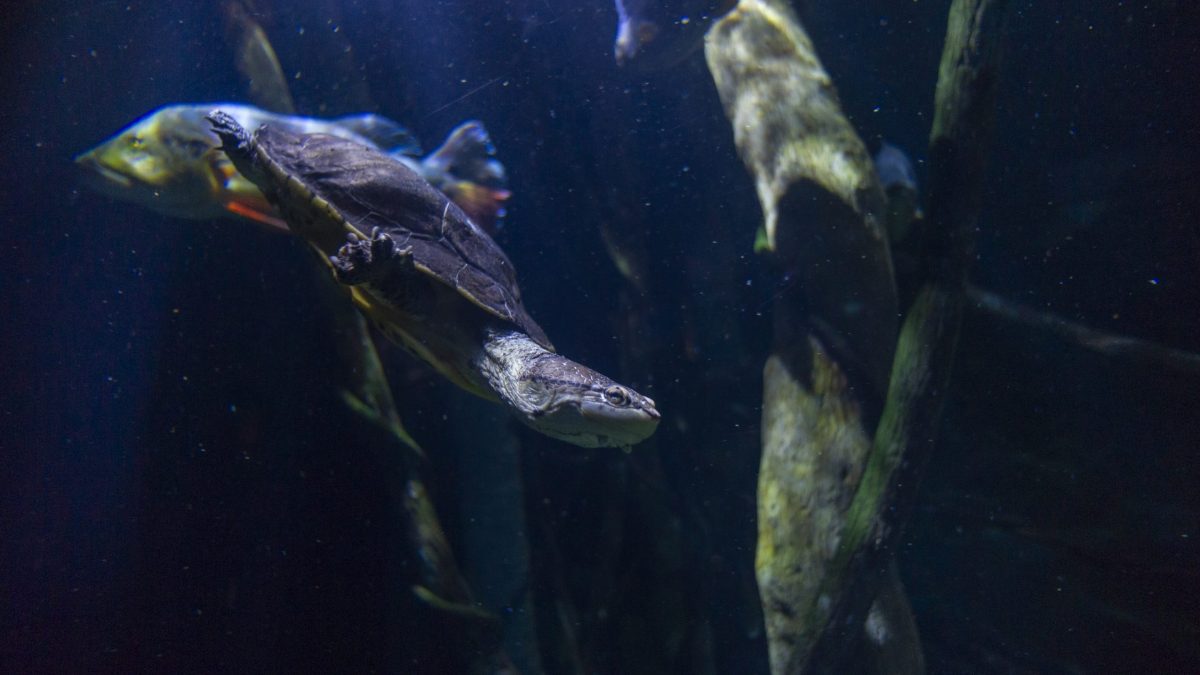 Fig. 2 The Hilaire's Side-necked Turtle hatchling (left) looks like a miniaturized version of its parents (right). Currently, the juvenile measures just two inches across and weighs less than a pound. Its parents measure more than a foot across and weigh 10-12 pounds.
Most people associate turtles with their ability to retract into their shells when threatened, a behavior that's emblematized by species such as the Eastern Box Turtle. As their name implies, however, threatened side-necks tuck their heads to the side under their overhanging shell like they're seeking dry refuge during a downpour.
Side-necks belong to the suborder Pleurodira, which comprises three taxonomic families: Chelidae, Pelomedusidae and Podocnemididae. Species falling under these families can be found around the world in South America, the Indo-Pacific and Africa.
After emerging from its shell — with a little assistance from herpetologists — the tiny side-neck spent a few weeks under observation in the Aquarium's incubators. Now that it's eating well, the time is ripe for it to join dozens of other tiny hatchlings in the Turtles of the World gallery's hatchling nursery.
That way, Hughes says, everyone can see why this tiny chelonian from a species that's of "least concern" is still worthy of attention.
"It's not common here to have one of these hatch," he says. "Maybe in Paraguay, this is old news, but here, it's exciting."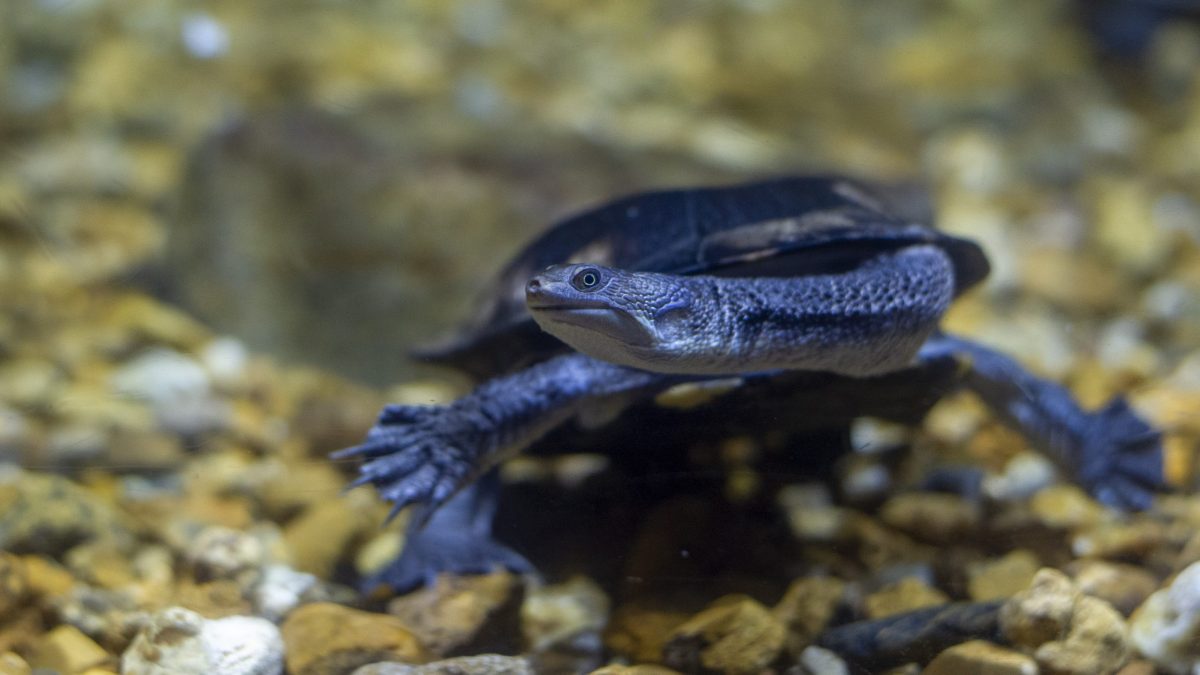 Fig. 3 The "snake-necked" turtles of Australia and Indonesia are another example of turtles classified as "side-necks." This individual is on exhibit in the Turtles of the World gallery.