From a room at the heart of the Tennessee Aquarium, Senior Life Support Systems Operator Sean Hill scans a half dozen computer monitors displaying schematics of environmental systems that span seven different buildings.
Like the human body's central nervous system, Hill and a team of other operators can send signals from this room that control every aspect of the environment inside the Aquarium and its auxiliary facilities. That includes the circulation of its 1.1 million gallons of water and management of the HVAC systems that maintain temperature and humidity for more than 320,000 square feet of indoor space.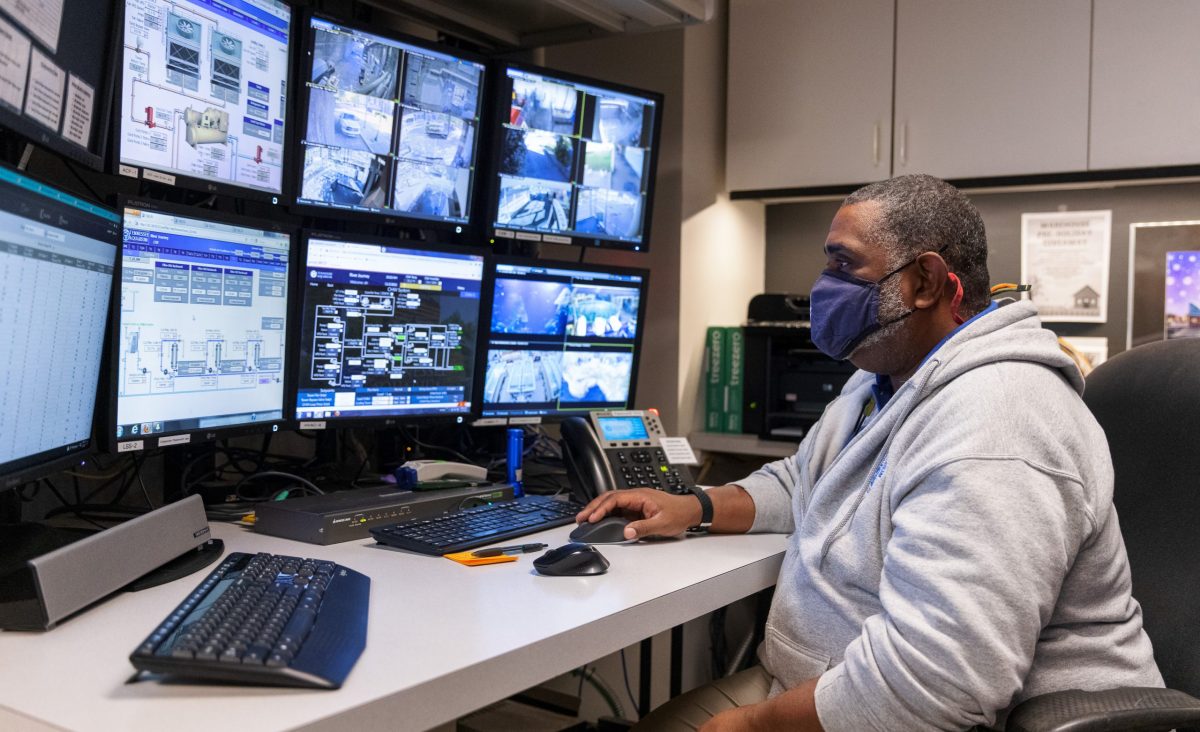 Fig. 2 Senior Life Support Systems Operator Sean Hill
For 24 hours a day, 365 days a year, these STEM (science, technology, engineering and mathematics) roles are crucial to the operation and maintenance of the Aquarium's extensive back-of-house systems. Hill and his fellow operators are members of a larger team of science and engineering professionals at the Aquarium — including aquarists, animal husbandry staff, horticulturists, operations and facilities personnel — all of whom work together to keep the Aquarium running swimmingly every day.
If these STEM pros do their jobs properly, most visitors never even realize that they're there, but the smooth daily operation of the Aquarium wouldn't be possible without their expertise.
The Aquarium's life support team is responsible for generating an artificial environment for all its animal residents that closely mimics their habitats in the wild. Using a combination of various STEM disciplines, they maintain a system that cycles more than 25 million gallons of water daily.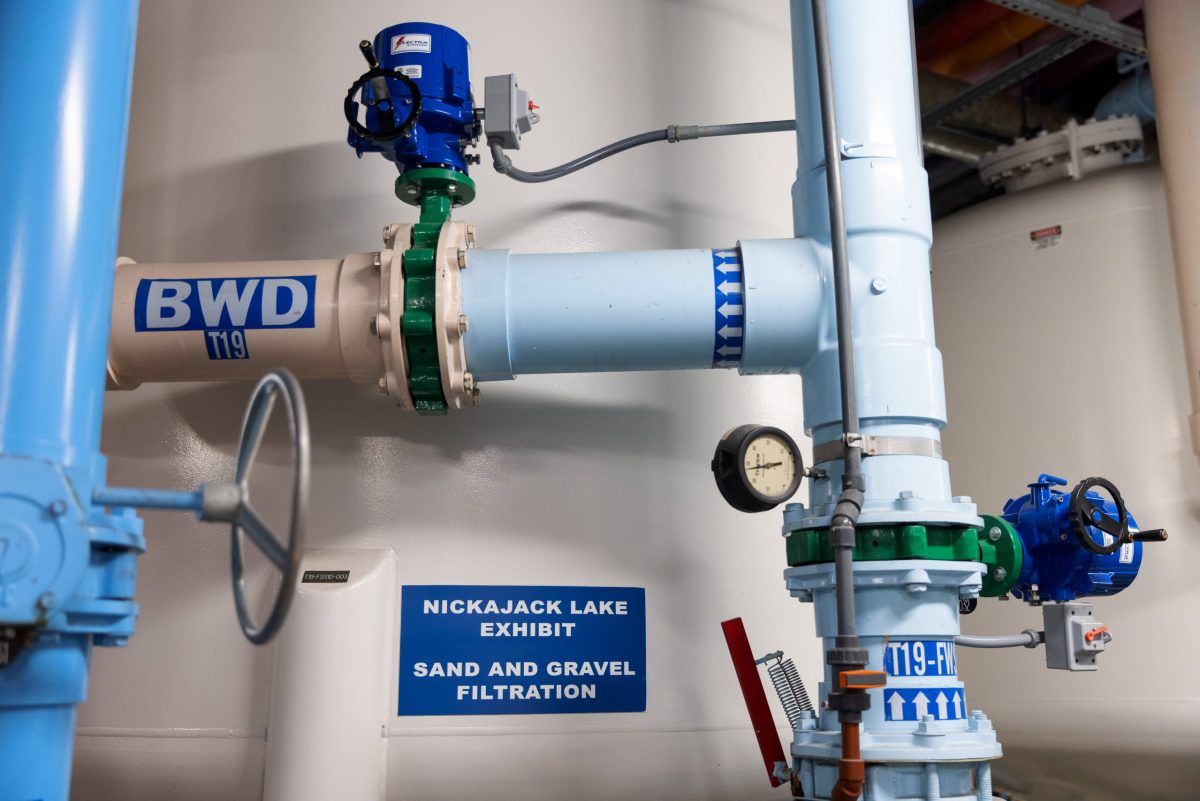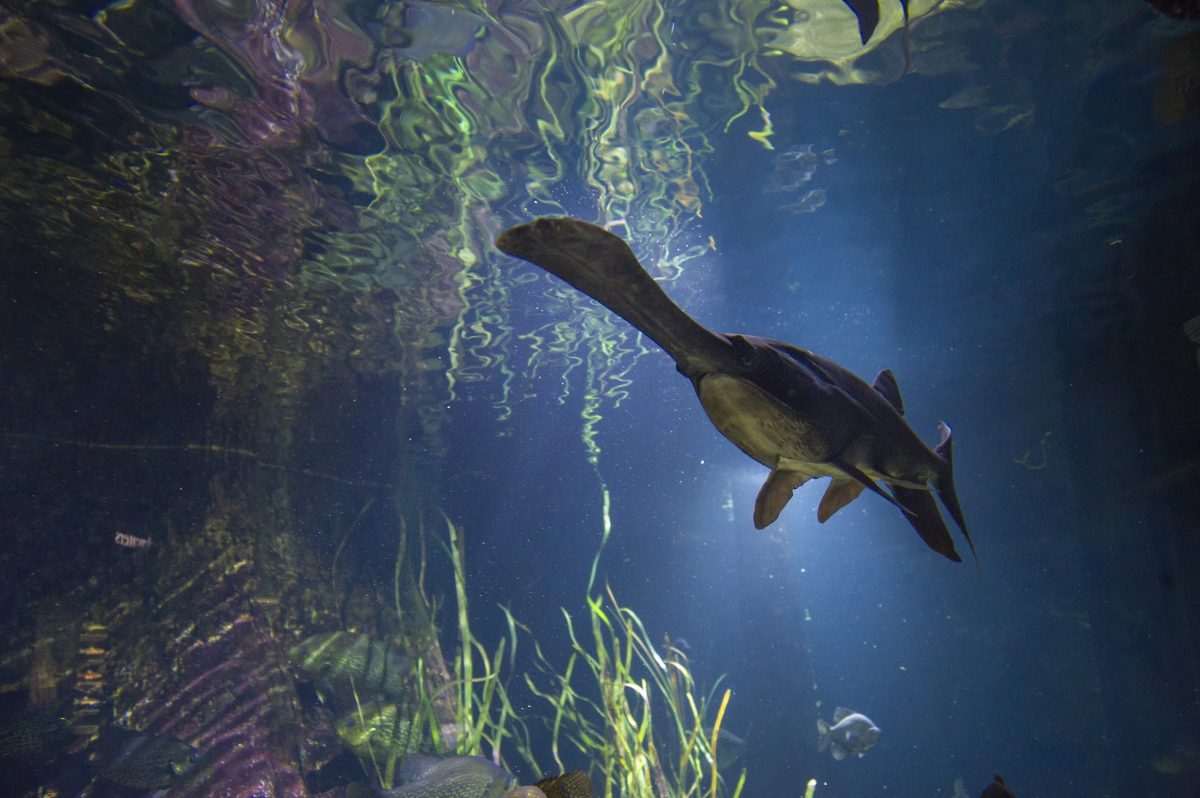 "We work really closely with ecosystem ecology, biology and chemistry, and we're very mechanical-natured as well, so it's an exciting blend of science and technology," says Life Support Systems Operator I Sam Brinkley.
That combination of sciences helps ensure each drop of water is properly treated during its time in the Aquarium, from the moment it enters the system, as flows into an exhibit and as it recirculates to begin the process all over again.
"Once the water enters the building from Tennessee American (Water), it goes through two large charcoal filters, where it's dechlorinated," Hill says. After the chlorine is removed, the water is stored in a freshwater holding basin, where it's pumped to the highest level of the building and gravity-fed to each exhibit's self-contained filtration system. Some animals use this charcoal filtered water, while others require further filtration and the addition of specific compounds such as minerals, ions or salts to complete the makeup of species-appropriate water.
Operators must also maintain optimal water quality as it accumulates waste material produced by its inhabitants.
"That comes down to making sure that even the ions in the water are stable and not reactive," Brinkley says. "That way, it doesn't harm the creatures that are inside the exhibits."
The Aquarium uses multiple stages of filtration to recreate the water conditions that animals might have in the wild. Pumps push water through bio-towers, which have special media inside with a large surface area. The water splashes over and through this media, exposing it to the air and causing gas exchange which aerates the water to provide fish with oxygen. These bio-towers also provide surfaces for nitrifying bacteria (beneficial bacteria) to grow, which convert harmful ammonia and nitrites from waste into safer compounds.
Sand filters clean the water and provide an additional mechanism for removing particulates while also providing more surfaces for beneficial nitrifying bacteria. Temperature control is also of paramount importance, and heat exchangers tied to boilers or chillers help maintain safe water temperatures.
In addition to maintaining water quality, operations personnel regulate the lighting used in exhibits to replicate the day and night cycles and seasonal changes that are important for sustaining animal health and well-being.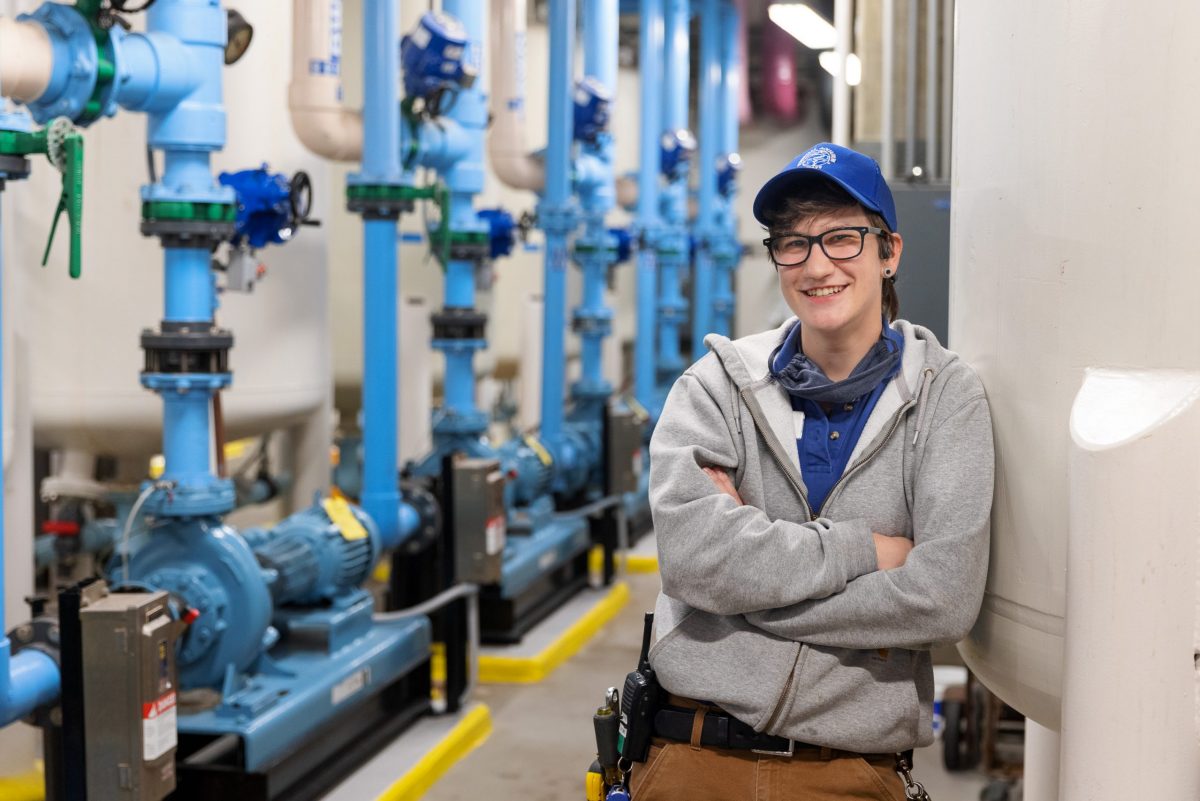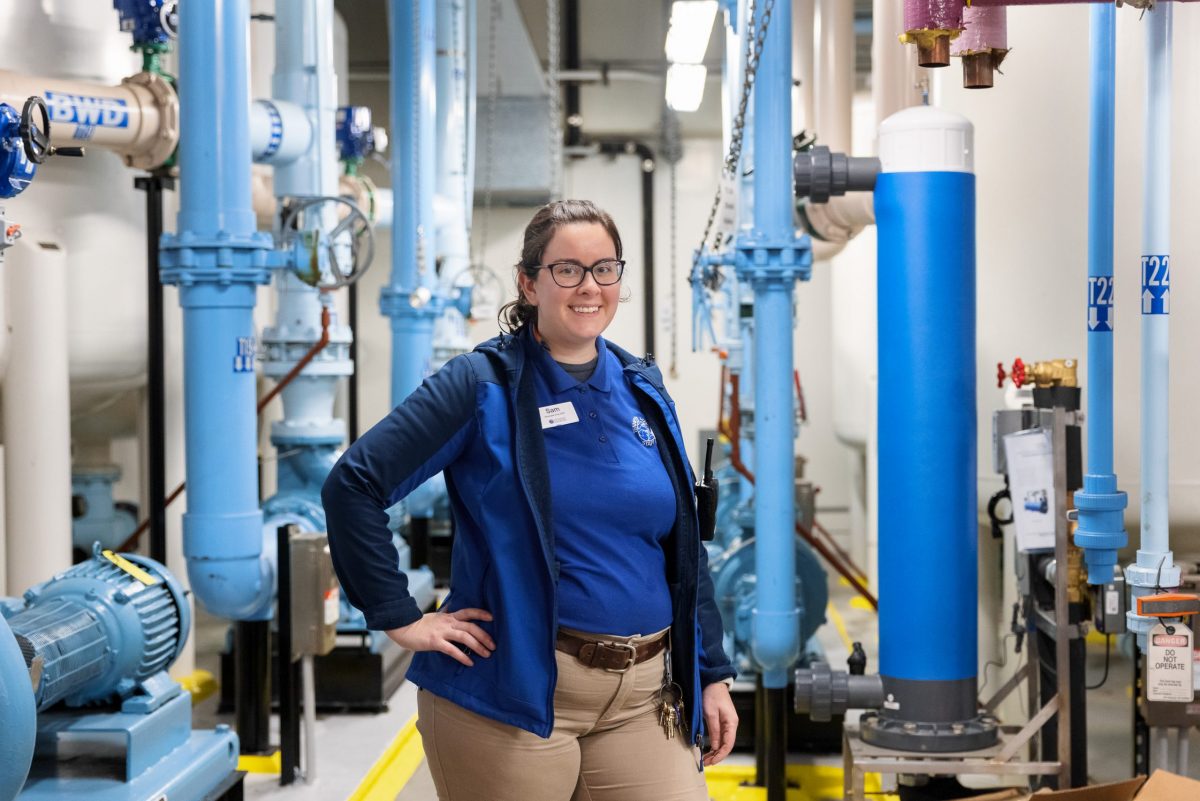 Fig. 2 Maintenance Technician II Kate Theune (L), Life Support Systems Operator I Sam Brinkley (R)
But it's not just the animals in the Aquarium's care that need hospitable environments. Guest and employee comfort are essential concerns, and life support operators also are responsible for maintaining comfortable temperatures in the building's galleries and office spaces.
"Sometimes we're known as building engineers, because we work very closely with other departments," Brinkley says. "We have a very mechanical nature about our job, but other departments are more specifically skilled to help us."
One of those departments is the Aquarium's facilities and maintenance team, which serves as the boots-on-the-ground for addressing any issues that arise in the system.
"I would say the trades, in general, are where the technology and engineering of STEM come together," says Maintenance Technician II Kate Theune. "It's where the rubber meets the road."
A graduate of Chattanooga State Technical Community College's Industrial Maintenance Mechatronics Program, Theune studied the intersection of mechanical systems and electronics to prepare for a career in a STEM field.
Using that mechanical and engineering expertise, she and others on the maintenance team ensure the proper operation of a myriad of infrastructure systems that are tucked away from public view. With so many moving parts, individual pieces of the system are bound to break down sooner or later. The ability of technicians like Theune to examine a system, understand the engineering behind it and troubleshoot to resolve the issue is vital.
"When people come to the aquarium, obviously biology and conservation are at the forefront, and the fact that they don't notice all the engineering systems behind it is a good thing," Theune adds. "We've done that on purpose – things are tucked away in the background – but also, I think that it might almost do it a little bit of a disservice."
If more people realized the work it takes to keep the Aquarium running, that might inspire them to go into those fields themselves, Theune says.
A passionate conservationist who grew up fascinated by visits to the River Journey and Ocean Journey buildings, she had no idea there were opportunities for her at the Aquarium when she started her mechatronics education. Expecting to find a role in the production or manufacturing industry, she was surprised when a call to her instructor by Aquarium Director of Facilities and Safety Rodney Fuller led to a job interview.
"I wish people knew that these sorts of jobs existed more," Theune says. "It's a side of the trades that a lot of people don't think about as much, and I wish more kids out there who were considering possibly getting into the trades knew that you could get some really cool jobs doing this."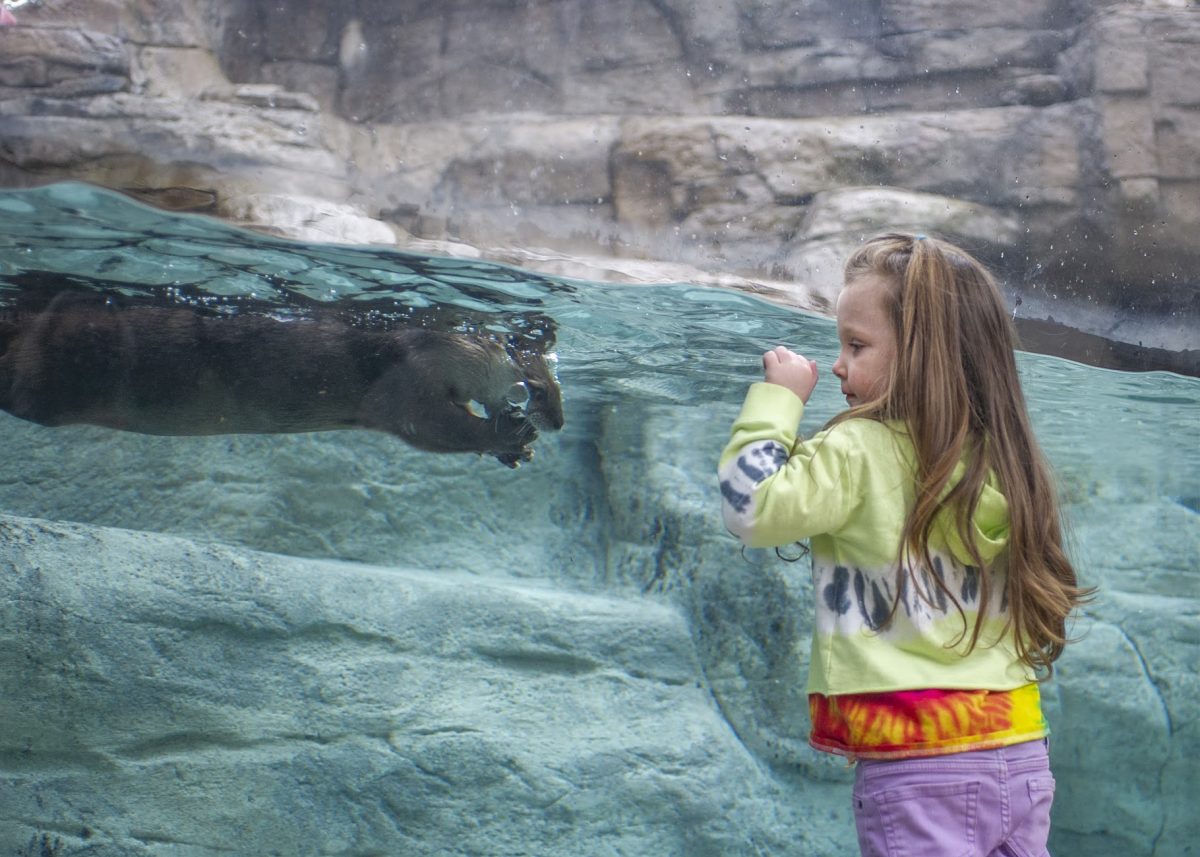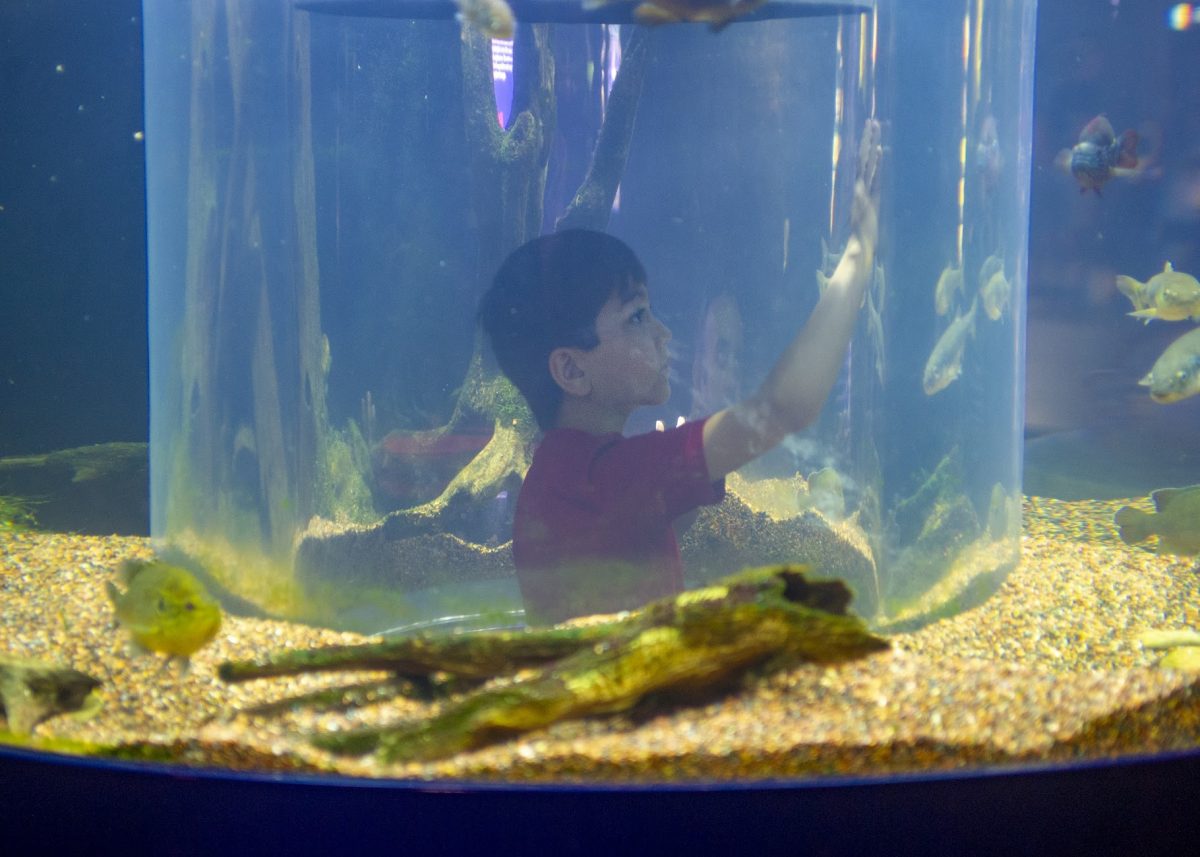 Brinkley's path to the life support team began with a science-focused background in ecology and biology. After deciding midway through her college path that she wanted to work at the Aquarium, Brinkley beefed up her curriculum with biology, chemistry and ecology courses. Those classes led to internships with the Aquarium's husbandry team and the Tennessee Aquarium Conservation Institute.
"One of the really beautiful things about the Aquarium is you'll find all sorts of people in all sorts of departments who started elsewhere," she says.
For students interested in pursuing STEM careers that might lead them to a job at the Aquarium, there are numerous options that don't necessarily involve animal care.
"Getting your foot in the door is the big thing," Brinkley adds. "You want to start volunteering here or pick up a visitors service job and work summers."
After initially working with the Aquarium's maintenance team, Hill joined the life support team, where he's worked for 21 years. Other crew members come from backgrounds in industrial steam plants or water treatment facilities.
"I would love to see more women in STEM fields," adds Theune. Though more women are joining science and technology fields than in the past, they are still underrepresented in the workforce. "The women I see working in these fields are the work-smarter types. They bring a lot to the table, and it's fun to see."