Spring fever isn't just a human condition. The natural world practically buzzes as winter makes way for springtime. As the days grow longer and warmer, plants emerge from their cold-weather dormancy, and animals experience similar feelings of vitality, restlessness and renewed vigor.
What is it about spring that compels wildlife to explore, eat and procreate, and what can wildlife watchers expect to see as they explore the state's natural areas (and even their own backyards) in the coming weeks? We spoke with Kevin Calhoon, the Aquarium's curator of forests and a native wildlife expert, to learn a little bit about what spring means for the animals of East Tennessee.
What even causes "spring fever?"
The single greatest contributor to the increase in wildlife activity with the arrival of spring is the lengthening of the day's light cycle.
"The days are getting longer, and many animals are keyed in on that physiologically," Calhoon says. "Their reproductive systems start churning up, so they start getting more active."
That longer photoperiod also creates an abundance of food as plant growth goes into overdrive. This dramatic increase in resources gives animals the fuel they need to become more active.
The steady rise in temperatures is an especial benefit to ectotherms, more commonly known as "cold-blooded" animals. Reptiles and amphibians are dependent on environmental conditions like ambient (air) temperature and sunlight for basking to modulate their internal temperature. As the weather warms and there are more hours of daylight, these animals tend to become more active.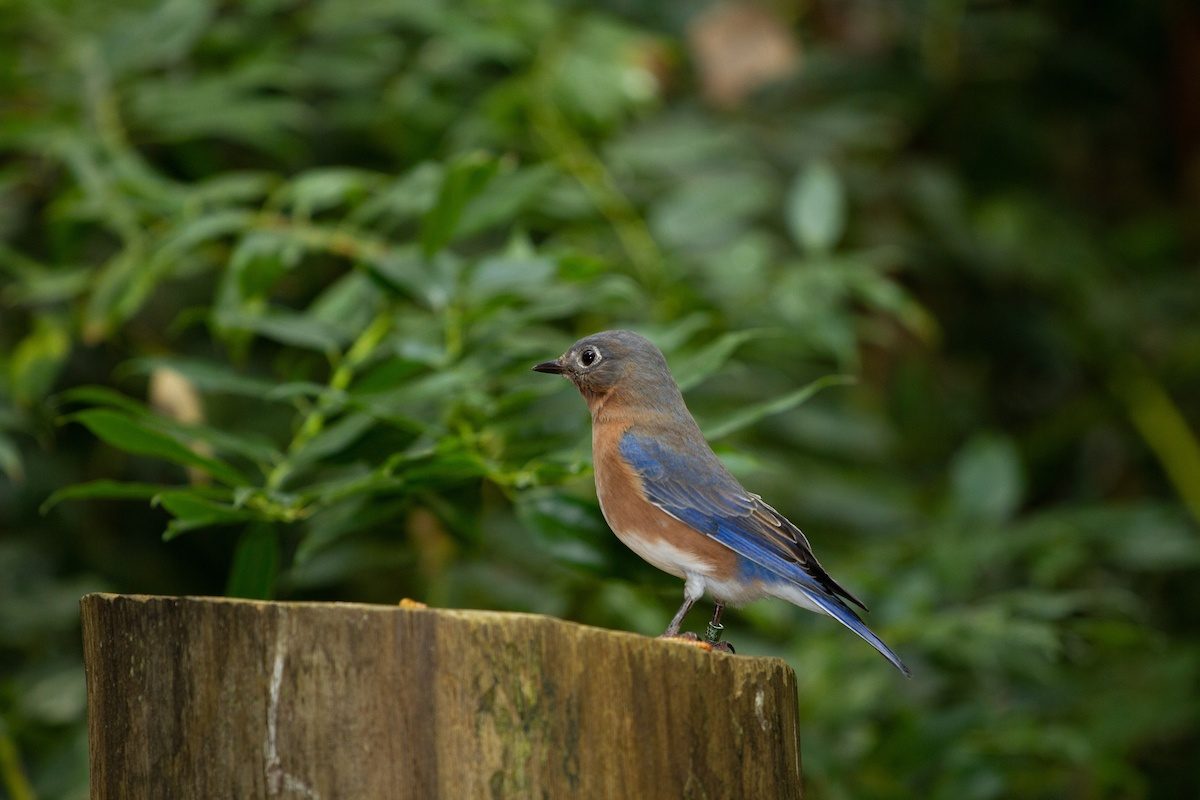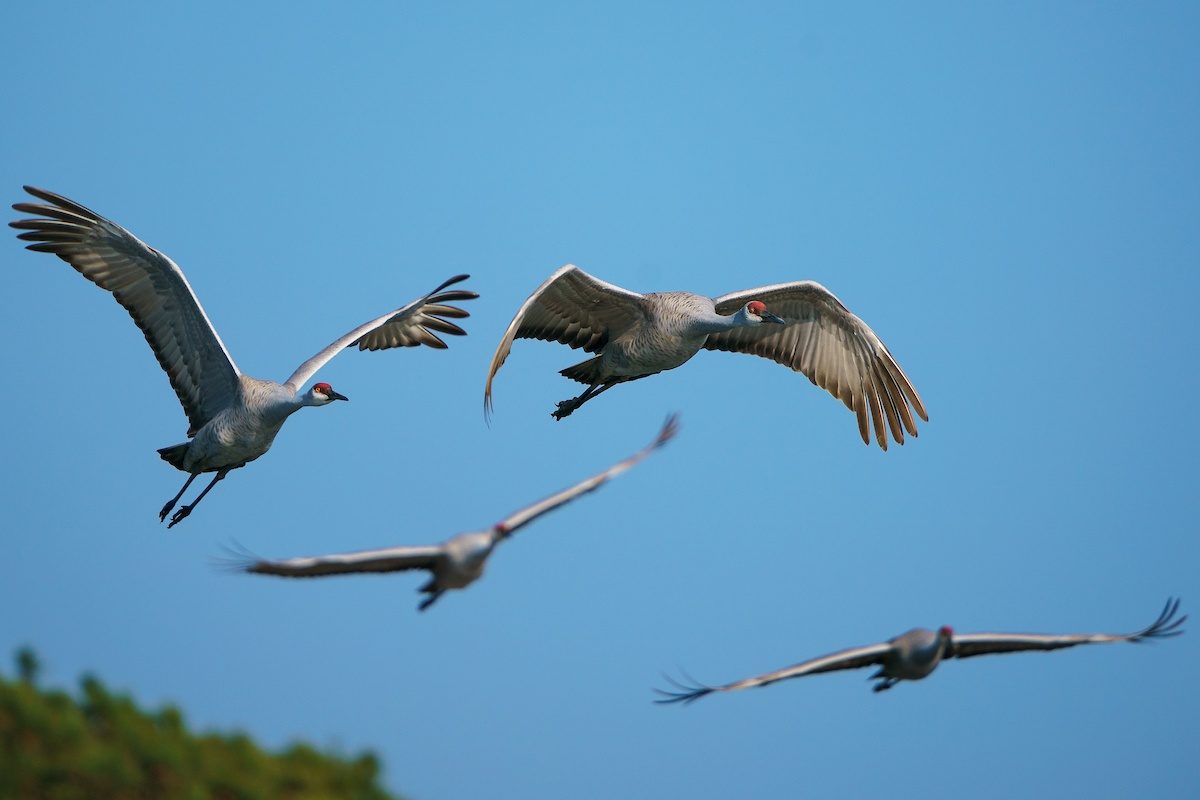 By the first day of spring, Eastern Bluebirds (left) are selecting nesting boxes, while migratory species like Sandhill Cranes (right) have moved on to their nesting grounds farther north.
Birds in spring
"As the days get longer, the area's permanent bird residents like cardinals, chickadees and titmice — the birds that don't migrate — are already thinking about breeding," Calhoon says.
By the first day of spring, Eastern Bluebirds are already selecting nesting boxes and picking through freshly emerged vegetation in search of the best nesting materials.
During the early days of spring, migratory birds start to journey north. Species that winter in our region make their way toward the Northern United States and Canada while those that overwinter in Central and South America begin flying to the Southeast.
Purple Martins, a migratory swallow, have typically already arrived by the first days of spring, and thousands of warblers, grosbeaks and tanagers will join them later on to mate and dine on the area's abundance of food.
Reptiles and amphibians in spring
Through the late winter and early spring, some amphibians make their presence known in boisterous fashion. The ratcheting cries of Upland Chorus Frogs and namesake chirping of Spring Peepers are among the earliest frog calls heard in Southern Appalachia. These small frogs like cold weather, but as temperatures rise, other larger species like American Fowler's Toads also will join the chorus.
In spring, the Southeast's abundance of salamander species also become more active. You may spot Terrestrial salamanders such as the Slimy Salamander and Red-backed Salamanders as they leave their underground winter burrows to seek out hiding spots beneath logs and leaf litter when temperatures rise.
You also may begin seeing Eastern Box Turtles in the early spring months, but they become much more active in the warmer temperatures of late spring. In late March or early April, you may still find them buried in the leaves, waiting for that warmth to arrive.
During the spring, Eastern Box Turtles (the state reptile of both Tennessee AND North Carolina) can be found doggedly following migration pathways to breeding and over-summering locations. Should you encounter a box turtle mid-migration at a road crossing — only when it is safe to do so — carry the turtle across the roadway to the opposite side in the direction it was already traveling. Do not return it to the side from which it began its journey, as it will do an about-face and be in danger of passing vehicles all over again.
Though snakes occasionally may be active during the warmest winter days, the arrival of spring brings a flurry of activity for these limbless reptiles. The earliest snakes to appear are usually smaller species like Smooth Earth Snakes and Eastern Garter Snakes, but as longer days bring warmer temperatures, other larger species like Kingsnakes, Eastern Rat Snakes or Timber Rattlesnakes also become active and begin to breed.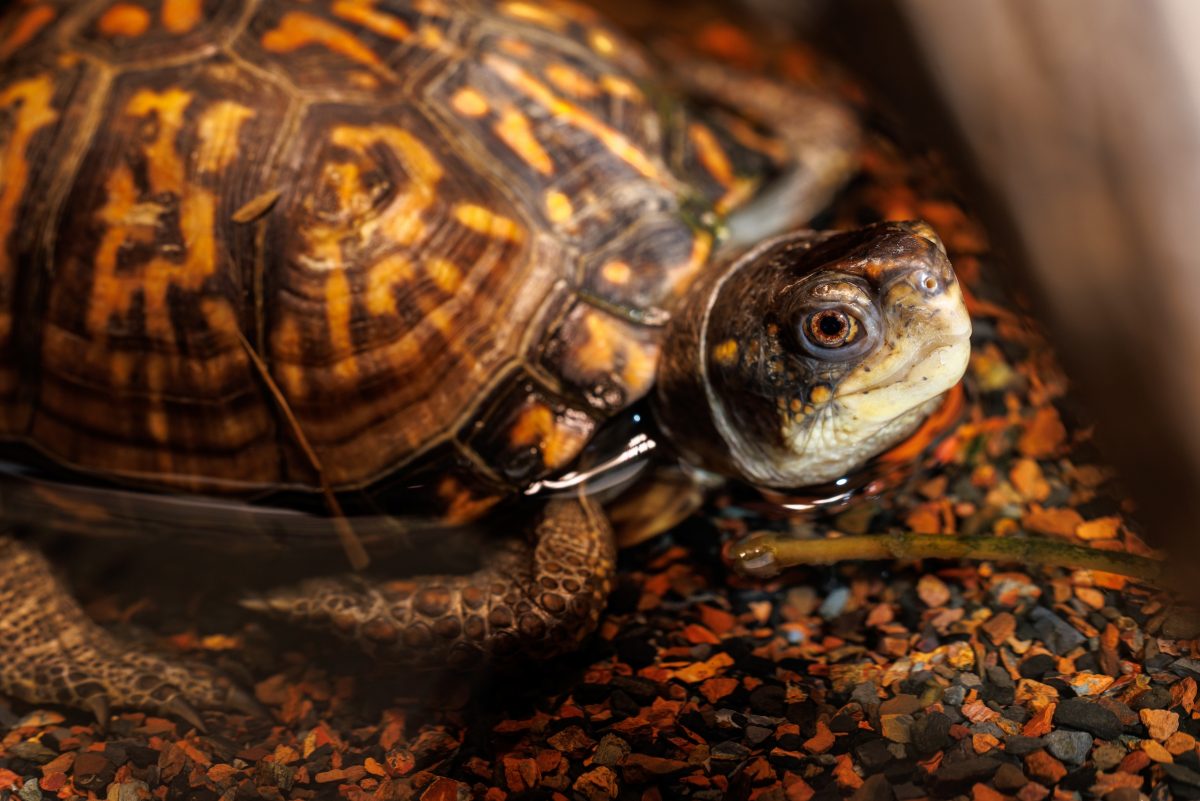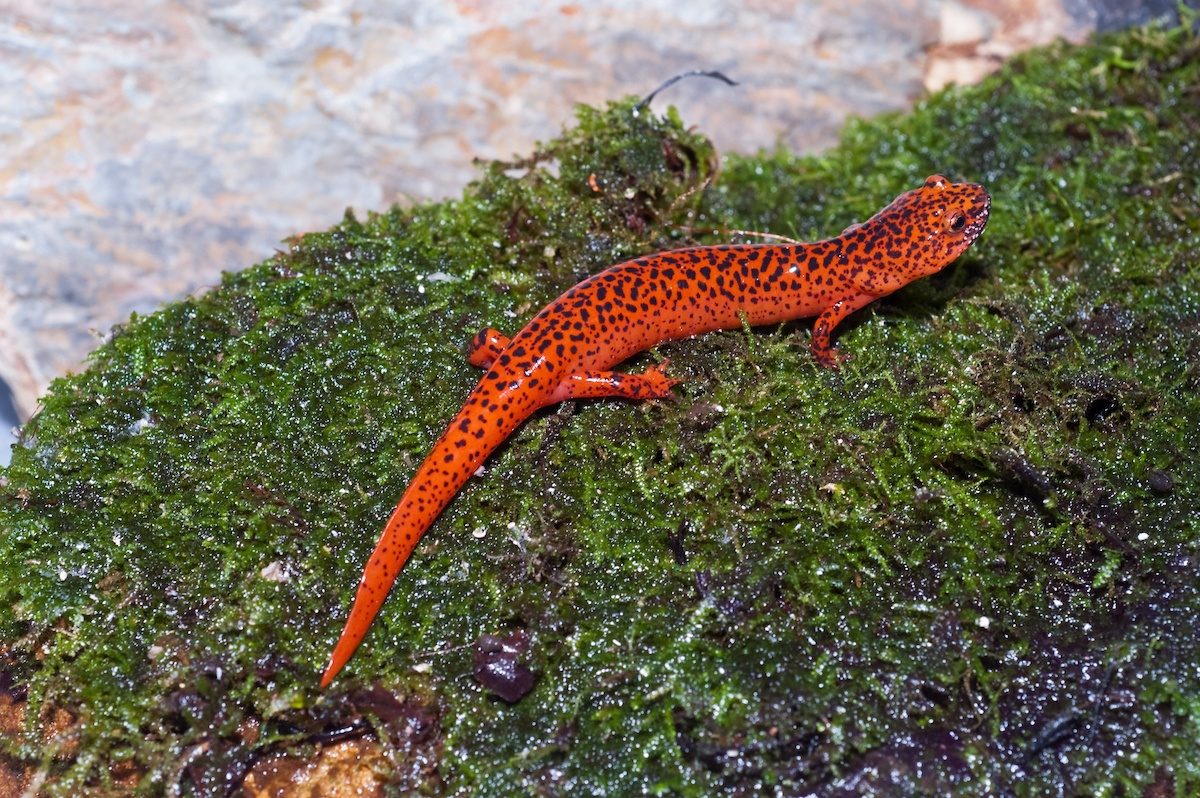 Reptiles like Eastern Box Turtles, left, and amphibians like Red Salamanders will be visible in the spring months.
Mammals in spring
Very few of the mammals in East Tennessee experience true hibernation, thanks largely to the region's mild climate. Gray Squirrels, Chipmunks and Groundhogs are active year-round, even on warmer winter days, but they'll emerge in force to forage and breed with the arrival of spring.
By late April and May, many mammals will give birth to their young. You may begin seeing deer fawns at this time, though it's entirely possible to miss them entirely.
"Watch where you step when you're out in the woods," Calhoon says. "I've stepped in leaf litter and found a fawn a foot away from me because they blend in so well."
That camouflage is a natural adaptation that helps fawns survive. Mother deer leave their fawns in a familiar location while they wander in search of food. The fawns' spotted backs blend perfectly with surrounding leaves and vegetation, and their instinct tells them to stay perfectly still to avoid predators.
It's not uncommon to find fawns beneath bushes in yards. If you do find a fawn, it's important to leave it alone. It has not been abandoned. Its mother is nearby and will return for it when she is finished foraging.
Beginning in April and May, the Black Bears of East Tennessee's Smoky Mountains become very active as they emerge from their dens with nigh-insatiable appetites. Though Chattanooga will only rarely see a Black Bear that has wandered down from the mountains, they are more common farther to the Northeast during the spring.