The Southeastern U.S. is a rich and biologically diverse ecosystem of mammals, reptiles, amphibians, fish, birds and insects. The region's temperate climate means it experiences significant seasonal changes, and Southeastern animals have developed numerous strategies for coping with cold winter weather. Some native species spend the chilly months snoozing in various hibernation states, while others use strategic adaptations to endure when the mercury drops. To mark the winter solstice, let's explore a few of the ways Southern Appalachia's fauna will be spending the next three months.
Mammals
Mammals are endotherms, which means they can regulate their body temperature by generating their own heat. Commonly called "warm-blooded," endotherms are different from ectothermic (aka "cold-blooded") animals like reptiles, amphibians and fish, whose body temperatures change with their environment. This means many mammals, such as White-Tailed Deer, Bobcats and North American River Otters, can endure harsh winter temperatures by growing thicker fur coats that insulate them against the cold.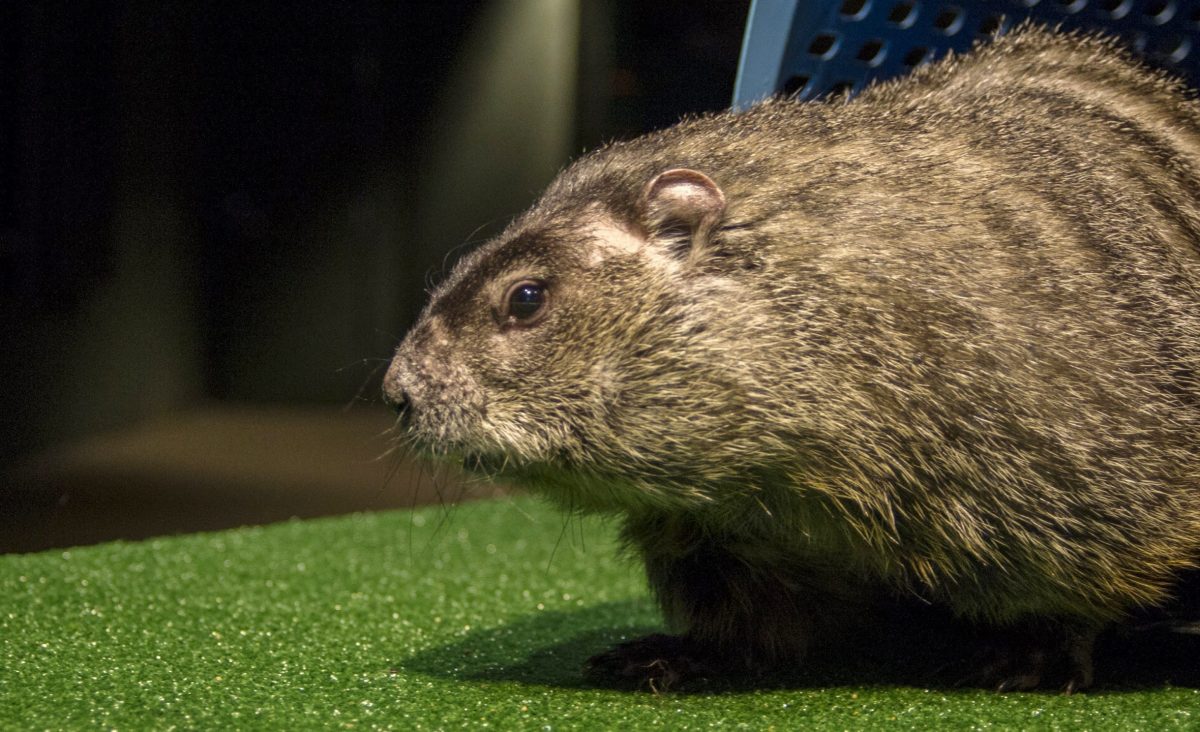 Some mammals, like Groundhogs, experience what is known as true hibernation. Their breathing, heart rate and metabolism slow to extremely low rates during the winter to conserve energy. Animals experiencing true hibernation will not wake to eat or drink during the winter, even when temperatures rise for short periods.
"Nothing is going to disturb them before spring," explains Kevin Calhoon, the Aquarium's curator of forests. "Even if it warms up to 80 degrees, it doesn't matter."
Other mammals experience a form of hibernation known as torpor. Rather than sleeping through the entire season, animals experiencing torpor will slow their metabolism and sleep during colder conditions but wake to drink water and search for food on warm days.
Southern Flying Squirrels will spend their winter months living together in communal shelters.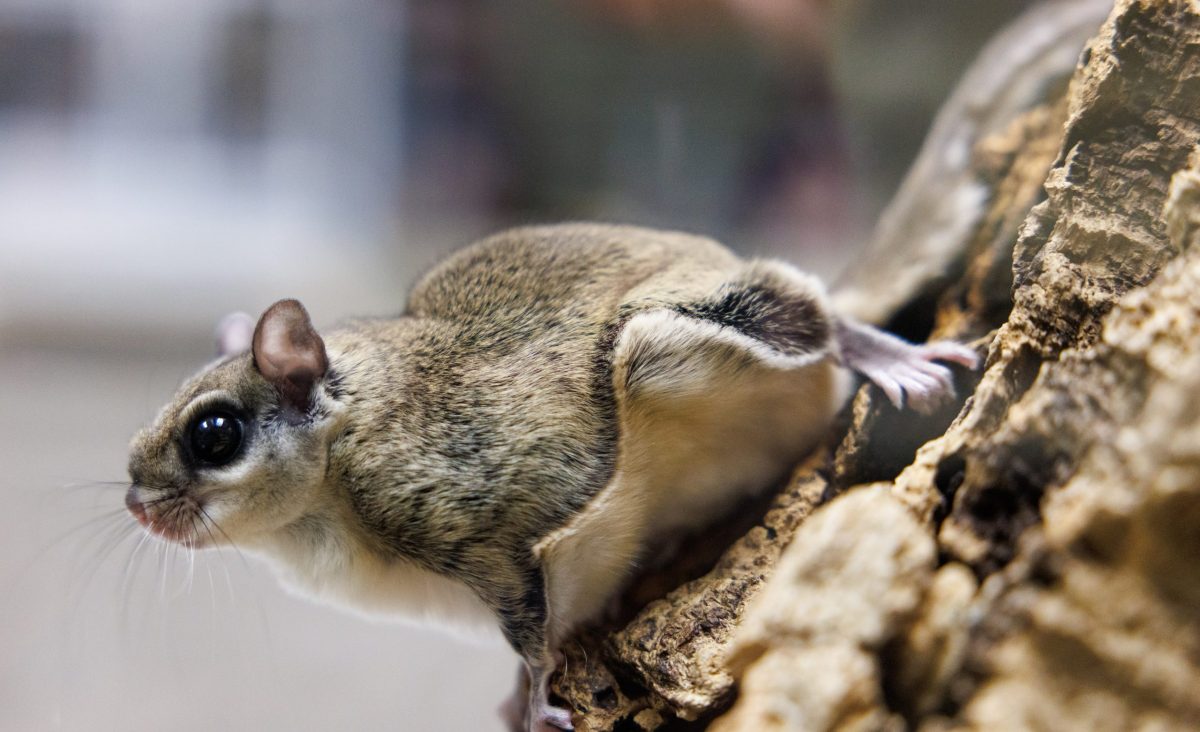 Fig. 2 Southern Flying Squirrel
"They'll turn to bluebird boxes or tree cavities," says Aquarium Senior Educator Julia Gregory. "During the summer, they're solitary, but in winter, they will get together to stay warm because they're so very tiny."
Having friends to snuggle up with helps Flying Squirrels to generate warmth. They will experience a mild form of torpor during the winter, sleeping longer and harder while occasionally waking to live off cached seeds.
Eastern Grey Squirrels will also sleep heavily during the coldest periods, but unlike their aerobatic cousins, they hide nuts deposits earlier in the year and will leave their nests to forage for them by smell.
Birds
Like mammals, birds are endotherms. Several native bird species spend the entire winter in the Southeast instead of migrating to warmer climates.
"Their feathers are incredible insulators," Calhoon says, adding that their primary challenge during colder weather is not keeping warm but finding food and water, which can be scarce.
Instead of migrating, species like Cardinals, Bluebirds and Chickadees will stay in the region year-round. When temperatures reach their coldest, overwintering birds will shiver to generate warmth, and Bluebirds will occasionally huddle close together to pool their body heat.
Some migratory species, like Sandhill Cranes, choose to winter in the Southeast. In the coming months, Sandhills will arrive in large numbers at the Hiwassee Wildlife Refuge just north of Chattanooga. Thanks to its abundance of food, the refuge serves as a prime wintertime terminus for their migration from warmer-weather roosts in the northern United States and Canada.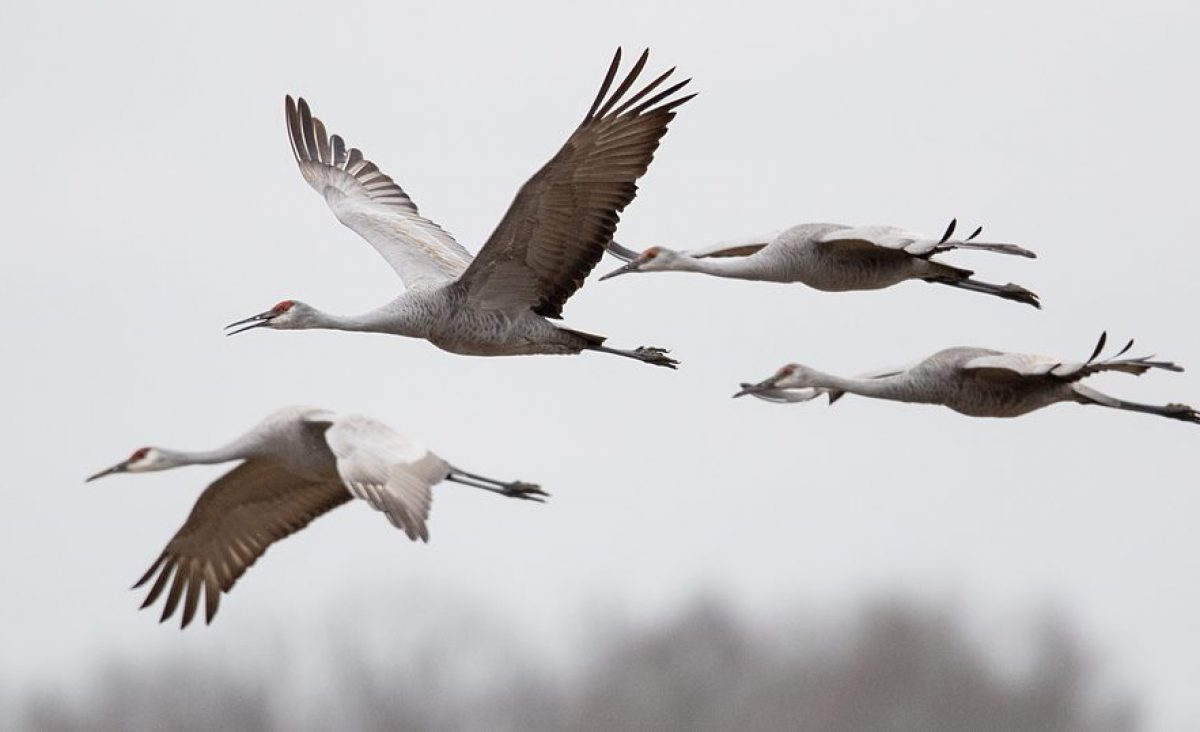 Fig. 3 Sandhill Cranes in flight (Photo credit: Donna Bourdon)
Reptiles and Amphibians
Reptiles and amphibians are ectotherms, which means they depend on their environment to regulate their body temperature. As a consequence, these animals can't sweat or shiver, explains Aquarium Herpetology Coordinator Bill Hughes. If they need to stay warm, reptiles and amphibians must move to warmer places in their habitats.
As an ectotherm's body temperature cools, they become less active, and their metabolism slows as they enter a hibernation-like state known as brumation. On warmer winter days, they become active again.
Amphibians, like frogs, will burrow deep into openings in trees, rocks or dirt where temperatures stay warmest during winter. Even if temperatures dip below freezing, they're equipped with an unusual survival mechanism: their bodies produce a form of glucose that acts like antifreeze in their blood, keeping them from freezing solid.
"That makes the ice crystals so small that they can't pierce the cell walls," says Gregory, adding that even these near-frozen amphibians can go right back to business as usual when temperatures warm again.
Aquatic turtles have another neat survival trick. They dig down into the deepest and warmest spots in lakes and ponds during winter. There, they wait out the cold temperatures thanks to an adaptation that allows them to exchange oxygen and carbon dioxide through their mouth and cloaca — their dual-purpose digestive and reproductive opening — which means they seldom need to surface to breathe.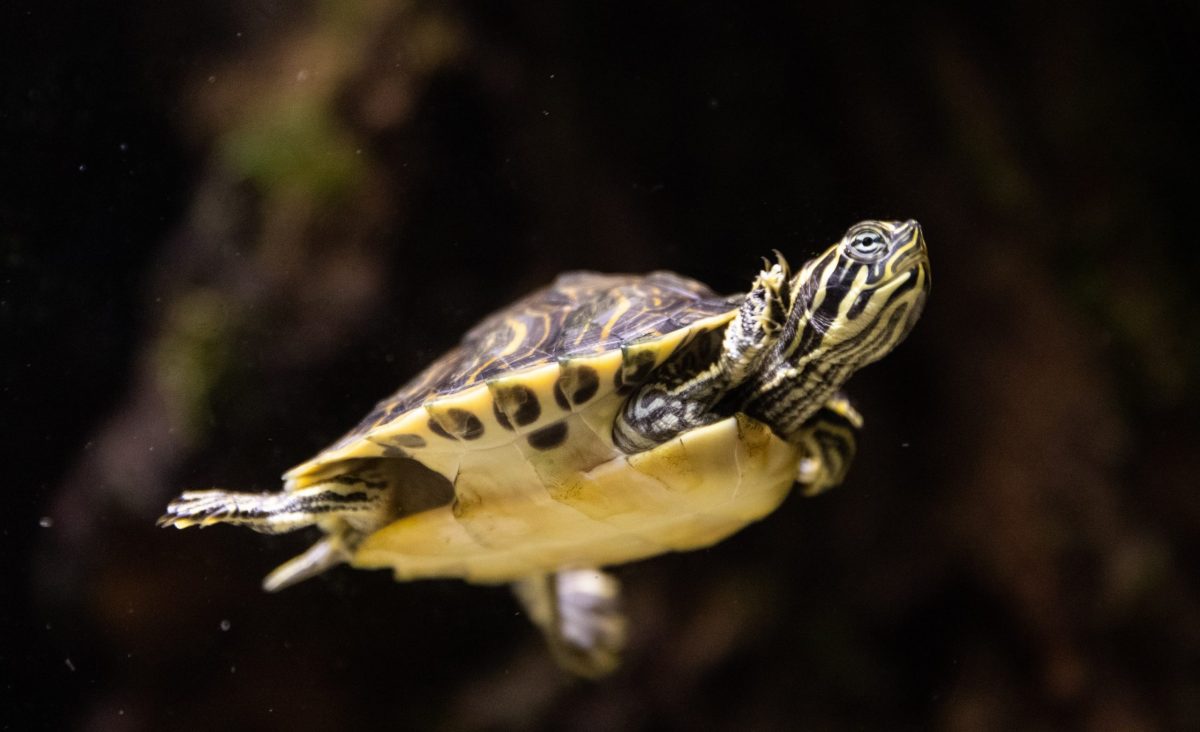 Fish
Many small fish, especially those that live at the bottoms of fast-flowing and shallow streams and rivers, are perfectly content in their environments, even when temperatures drop well below freezing. Bigger fish, especially fish that live in large and flowing bodies of water, tend to move into deeper and slower pools as temperatures cool.
"The body temperature of fish changes with their surrounding environment, so the colder the water, the colder the fish's body temperature and the less energy they have to swim against the current," says Aquatic Conservation Biologist Dr. Bernie Kuhajda.
Logperch are one of the most common darters in regional waterways during the warmer seasons, including in South Chickamauaga Creek, which joins the Tennessee River after flowing through Chattanooga from North Georgia. When winter arrives, however, Logperch will disappear into rocky crevices of deep pools where they don't have to fight the current.
Insects
Southeastern insects have a variety of strategies for enduring winter months. Many insects experience diapause, which means their metabolism and movement slow or stop when temperatures drop.
"They'll stop requiring food and nutrients, and they'll find somewhere warm to sleep for as long as it's cold out," says Aquarium Entomologist II Rose Segbers. "Then, they'll emerge again when it warms up or in the spring."
Those warm spots might include underground burrows or crevices in logs or rocks. Some species, like Silk Moths, will spend their winter hiding beneath leaf litter.
Communal species like Honey Bees and Ladybugs (aka "Ladybird Beetles" or "Lady Beetles") will huddle together for warmth. If you see a rise in Ladybugs inside your home during the winter, it's because they're looking for places to gather and avoid the cold.
One butterfly species, the Mourning Cloak, is common in Michigan and Canada but also can be found in the Southeast. This cream-fringed, brown-winged species produces a substance in its hemolymph – its blood – that helps prevent it from freezing, helping it to survive the winter.
Monarch Butterflies are a migratory species and prefer to move to warmer climates during the winter months. According to the U.S. Forest Service, they will spend October through March in the mountains of Central Mexico, where they experience mild temperatures that mostly stay above freezing.
The larvae and nymphs of some insect species, such as Dragonflies or Damselflies, overwinter in bodies of water. The adults die off seasonally, while their young settle into ponds and streams until it's time to emerge in the spring.