From King Bowser and Aesop's tireless tortoise to the brothers Michelangelo, Leonardo, Donatello and Raphael, literature and pop culture are awash with famous turtles. In the real world, however, these shelled reptiles are often overlooked, despite their ecological value and a global decline in turtle populations.
Turtles are textbook examples of so-called "living fossils," predating dinosaurs and outlasting the calamity that wiped them out. Despite a history of indomitably surviving whatever nature can throw at them, turtles now face threats such as habitat loss and unsustainable trafficking that have made them the planet's most-imperiled group of vertebrates.
In light of these threats, turtles could definitely use a bit more attention. Fortunately, there are nearly enough species of turtles — 360 — to celebrate a new one every day for an entire year.
That's exactly what the Tennessee Aquarium and a variety of zoological institutions and conservation organizations plan to do in 2020. This ensemble of turtle care experts and fans is officially declaring 2020 to be "The Year of the Turtle."
This yearlong turtle bonanza will comprise a wide range of turtle-y awesome updates and additions to the Aquarium visitor experience as well as training a bigger spotlight on the work being done by conservation groups to study and safeguard turtles around the world.
Since opening its doors in May 1992, the Aquarium has always been a steadfast champion of chelonians and is home to the largest collection of freshwater turtles in North America. Turtles can be found in many of the Aquarium's habitats, and the Tennessee Aquarium Conservation Institute is at the forefront of conservation efforts to study and protect turtlespecies, especially in the turtle-rich environs of the Southeast.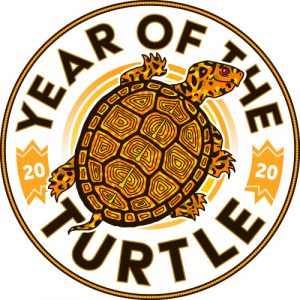 During 2020, the Aquarium will leverage its turtle expertise to show guests why these reptiles are not only amazing animals but also increasingly in need of help. The shell-ebration comprises a variety of activities and educational outreach, including:
·       The Turtle Trail — As they wind their way from the mountains to the sea in the River Journey building, guests will find a string of themed "trail blazes" that offer interesting insights about many turtle species on display that might otherwise have been overlooked.
·       Turtle Odyssey at IMAX  — Tennessee Aquarium IMAX 3D Theater will feature this all-new, giant-screen film. The production focuses on the epic journey undertaken by Green Sea Turtles hatchlings and scientific efforts to save this majestic species from extinction. This journey "through the eyes of a turtle" features narration by Academy Award-winner and turtle conservation champion Russell Crowe.
·       Turtles of the World — On March 1, guests will be able to explore a completely refreshed and expanded gallery focused on highlighting turtle diversity with particular emphasis on turtle "hotspots" in Southeast Asia and the Southeastern United States. The gallery features several new exhibits, a variety of kid-friendly interactive games and a working turtle nursery where guests can observe scientists caring for turtle hatchlings.
Despite their dissimilar appearance, turtles and humans lifespans follow similar courses, from their life expectancy to the age at which they reach sexual maturity. Unfortunately, the general decline of turtles worldwide is largely the result of human activity.
The Year of the Turtle celebration will offer opportunities to show people the incredible diversity of turtles around the world and highlight the important roles they play in environments much closer to home.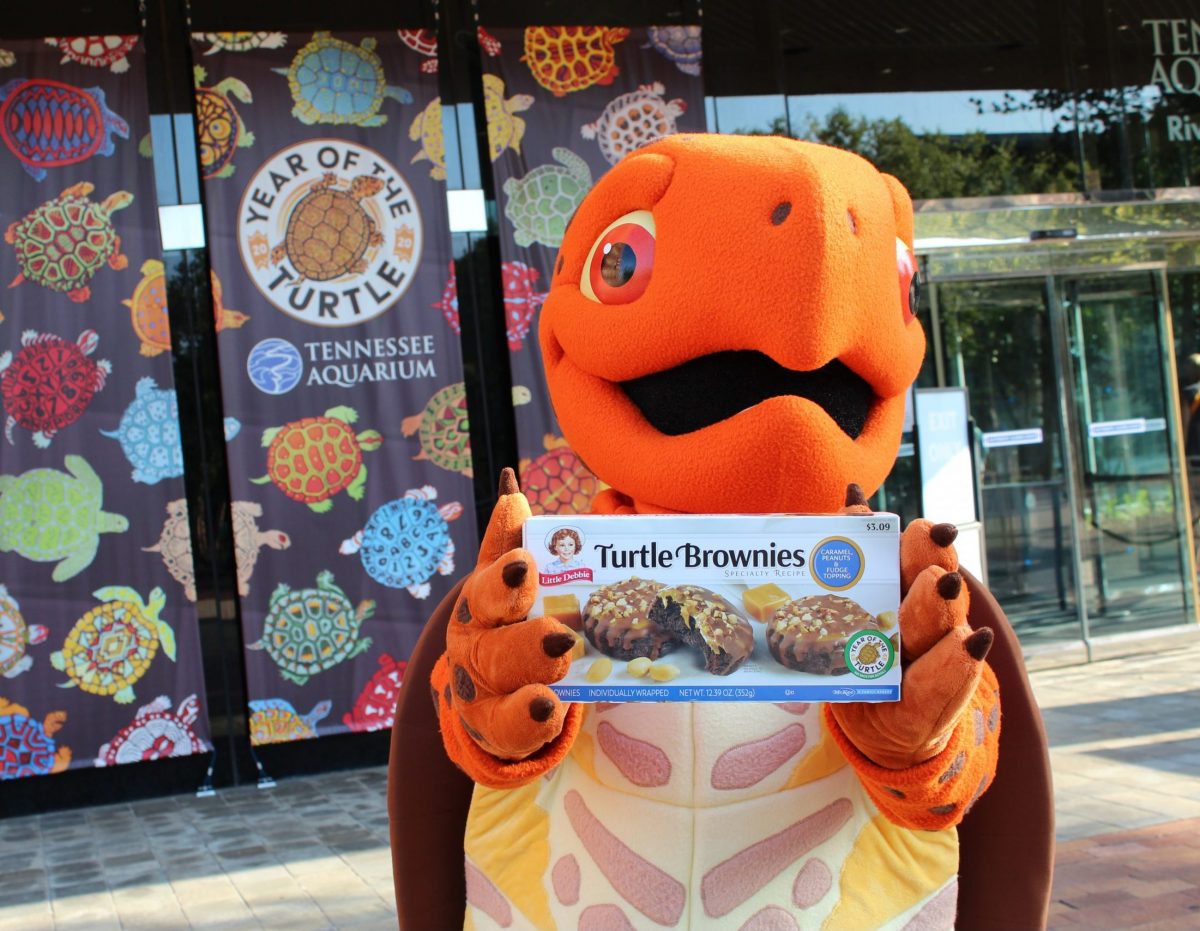 Thank you McKee Foods!
We shell-ebrate McKee Foods for supporting the Year of the Turtle! Visit this link for fun turtle activities + learn where to find Little Debbie Turtle Brownies near you!