A letter from Keith Sanford, Tennessee Aquarium president & CEO, and Ward Davenport, board chair of the Tennessee Aquarium Board of Trustees:
As we entered 2020, we had ample reason to not only be optimistic but enthusiastic about the year ahead. We were preparing to open an exciting gallery focused on the world's turtles and announce our leadership of a new nationwide program to curb the impacts of illegal turtle trafficking.
The scientists at the Conservation Institute were about to begin groundbreaking research into microplastics' impact on freshwater ecosystems.
Our exceptional guest satisfaction ratings were far exceeding our internal goals and — on the cusp of our 30th anniversary — we were financially positioned to become debt-free within seven years.
All of that changed on March 13.
The abundant, optimistic momentum with which we entered the year came to a gut-wrenching halt when the first case of coronavirus was confirmed in our community.
The drastic changes spurred by the virus's arrival transformed most aspects of our organization and profoundly altered our financial outlook.
"
The abundant, optimistic momentum with which we entered the year came to a gut-wrenching halt when the first case of coronavirus was confirmed in our community.
"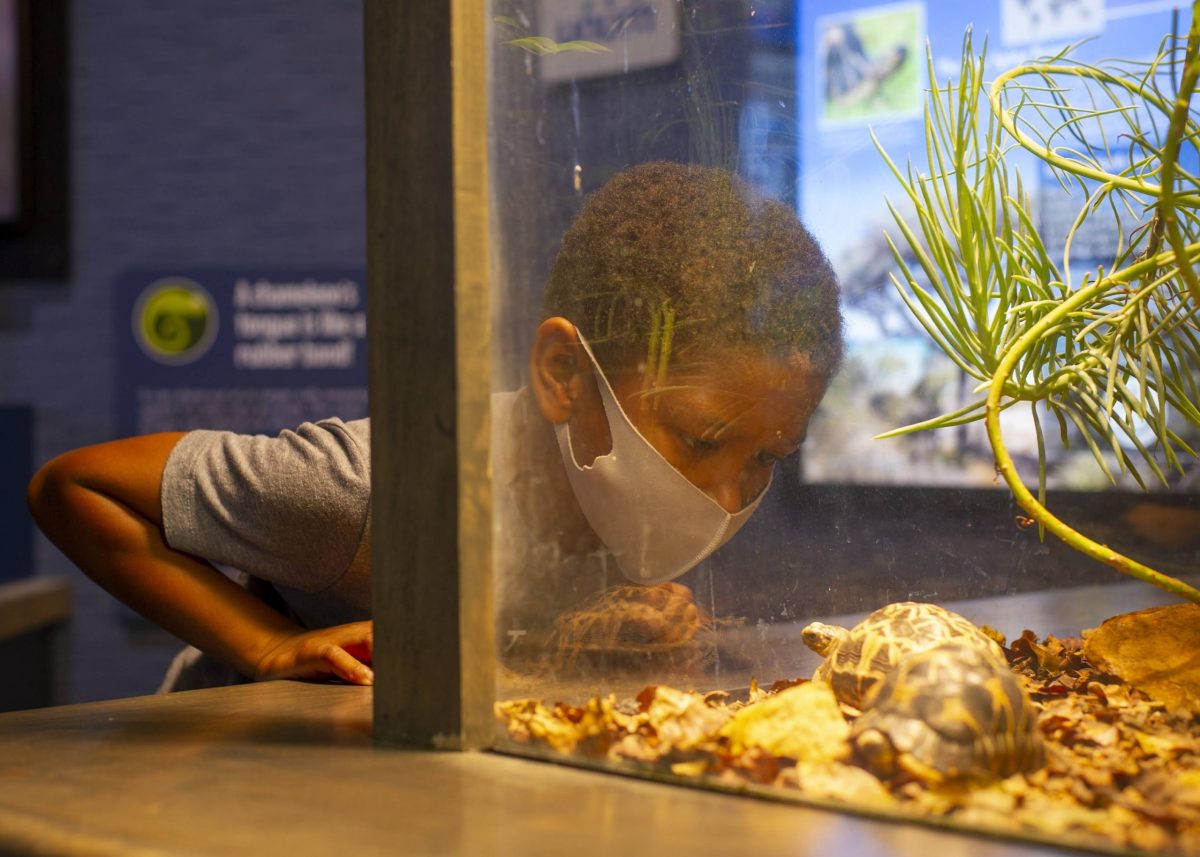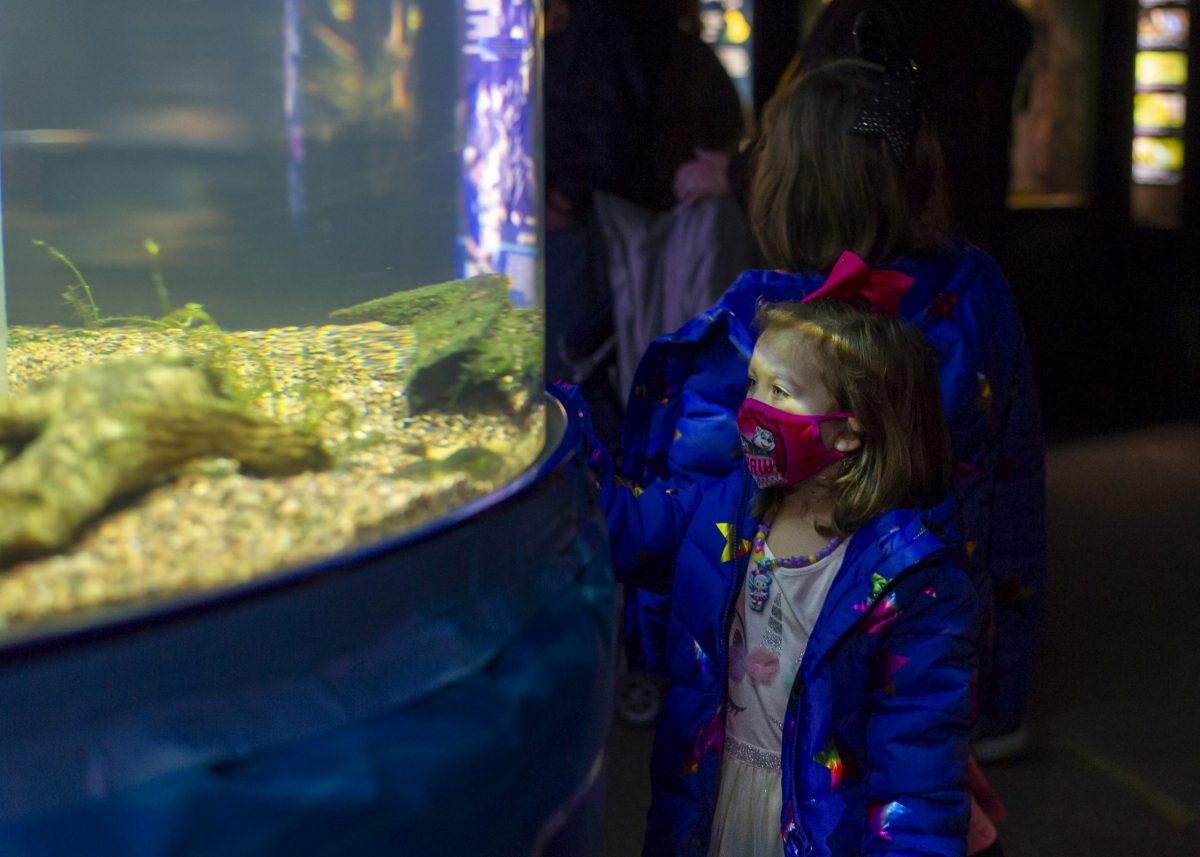 Fig. 1 Since reopening, the vast majority of guests have responded well to the enhanced safety measures that have been implemented. Their approval is an important affirmation of the strenuous effort to safeguard everyone's health.
An overwhelming percentage of guests surveyed since our reopening say they would recommend the Aquarium and IMAX 3D Theater to friends and family as safe places to visit. That "word-of-mouth" metric is vitally important at a time when health concerns continue to ravage much of the tourism industry.
 Of course, not all the changes we underwent in the year were pleasant. Twice after the onset of the pandemic, we were forced to reduce staff. In the spring, we eliminated 112 part-time positions. This was followed by a second staff reduction in the fall that impacted 22 full-time employees.
These reductions were painful but — unfortunately — necessary. By making the decision to cut these positions, we will be able to help speed our recovery so we can once more focus our efforts on our three-fold mission as an economic driver, an educational resource and a leader in freshwater science.
That we have weathered the pandemic as well as we have isn't entirely surprising. Thanks to a history of wise fiscal stewardship, we were better positioned than many other nonprofit organizations to endure such an unexpected disaster. Our survival this year is due, in no small part, to strategic decisions made years ago by senior leadership and our board of trustees to pay down and refinance our debt.
Coming into the pandemic on such sound financial footing — and with a healthy financial reserve — helped to shield us from an even more dramatic downturn, but there's no question that our position has been substantially reshaped by this crisis. We entered the year with an admirable degree of solvency, but we ended it with a consequential deficit that will continue to impact our operation long after the virus is behind us.
Nevertheless, despite the steep financial decline we experienced in 2020, the outcome could have been much worse.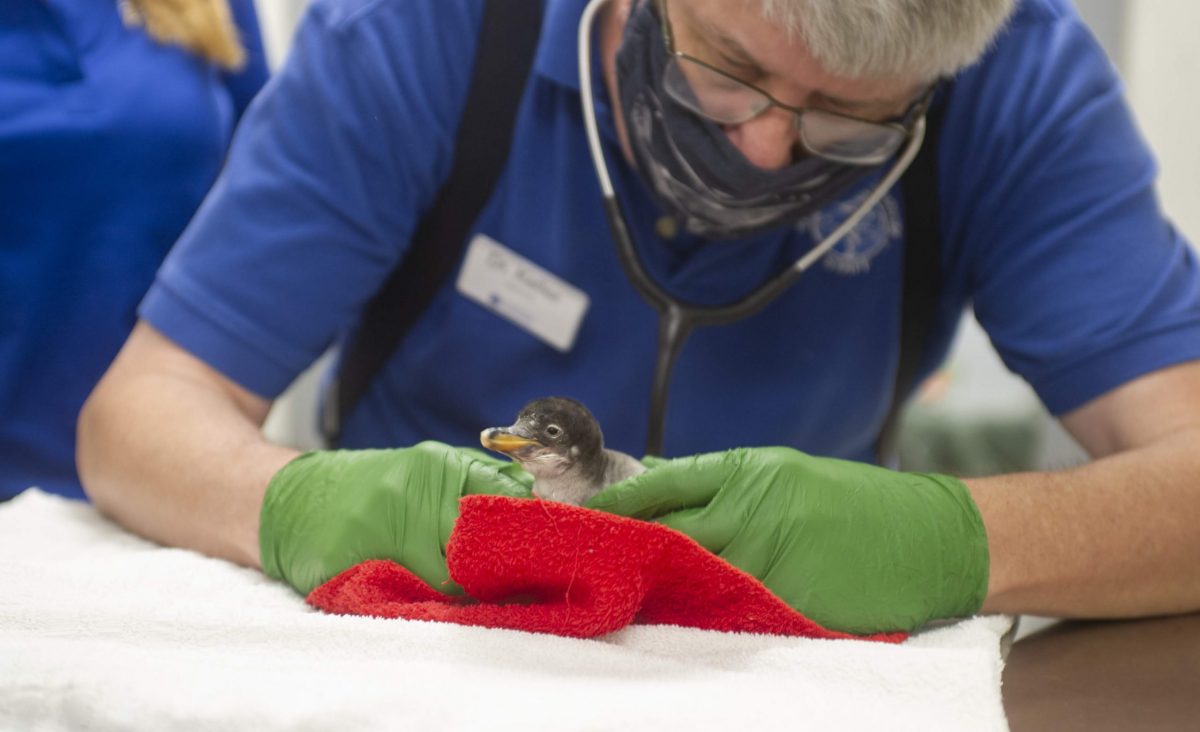 Fig. 2 Dr. Chris Keller performs a regular weekly check-up on a Gentoo Penguin chick.
In the early days after Covid-19's arrival, our financial team moved with remarkable speed to apply for Paycheck Protection Program (PPP) loans. These allowed us to retain as much of our staff for as long as possible.
We also moved quickly to secure a grant through the Coronavirus Aid, Relief and Economic Security (CARES) Act, which allowed us to recoup costs we incurred as part of our reopening in the summer. This same funding also allowed us to implement a much-needed upgrade to our heating, ventilation and air conditioning system to improve our air quality and ensure guests' confidence in their safety while visiting.
Throughout the pandemic, our team demonstrated a remarkable capacity to adapt and evolve to ever-changing conditions as new information emerged about the virus. The speed with which they adjusted to this chaotically shifting landscape is a testament to their creativity, determination and strategic thinking. All of these qualities fueled our ability to weather the storm better than many of our peers.
From the outset, the health of our employees, volunteers, members, guests, and animals has been the top priority.
When the pandemic struck, we closed our doors voluntarily to slow the spread of the virus in our community. They remained closed for more than three months. This difficult decision was the correct, responsible choice, but it dramatically impacted our ledger. During the 96 days we were closed, our revenue dropped by 90 percent.
Some businesses and organizations were able to reduce or shut off many of their utilities during their closure to help offset their losses. However, providing expert care for our animals can never be delayed or diminished. Therefore, our operational costs continued while our revenue from admissions came to a halt. As a consequence, we were spending more than $400,000 on weekly operational costs without any means to offset them.
The impact of our closure wasn't limited to our own campus, however. The Aquarium has stood as a powerful economic driver for Hamilton County for almost 30 years. Our closure — and the lingering reductions to our daily attendance — will dramatically reduce the $115 million in business we typically deliver to our community each year.
Even as we found ourselves in a pandemic-induced financial downward spiral, however, we steeled ourselves and showed our true colors. The about-face our team performed as we battened our collective hatches and did our best to continue to serve our community and fanbase was truly inspiring to witness.
In the wake of our closure (and even after our doors reopened), we moved to freeze unnecessary spending and eliminate expense wherever possible across all departments. This willingness to look for cost savings and to work more efficiently helped blunt the impact of the closure.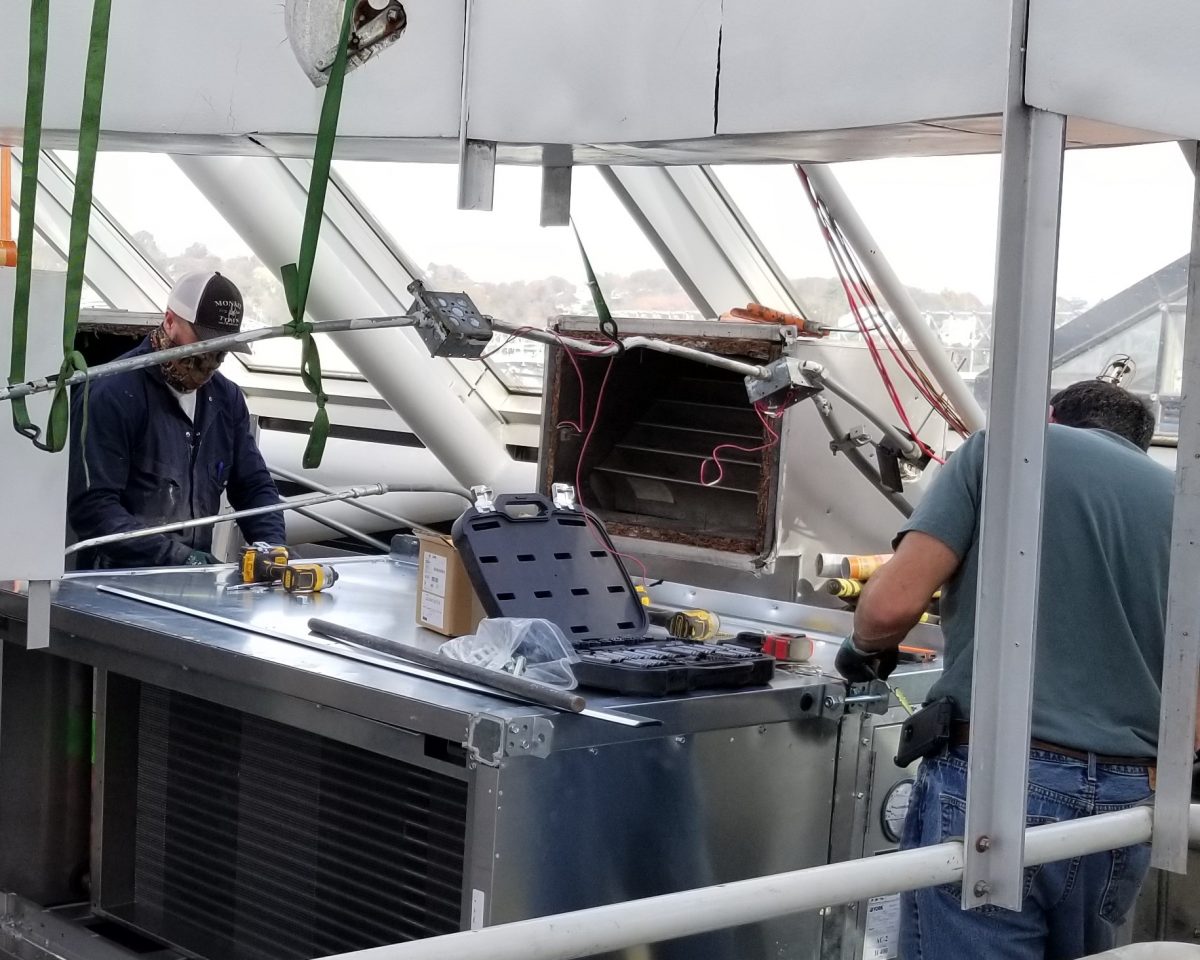 Fig. 3 Crews install new HVAC equipment to improve air quality in the Aquarium. This upgrade was paid for by grants secured through the CARES Act.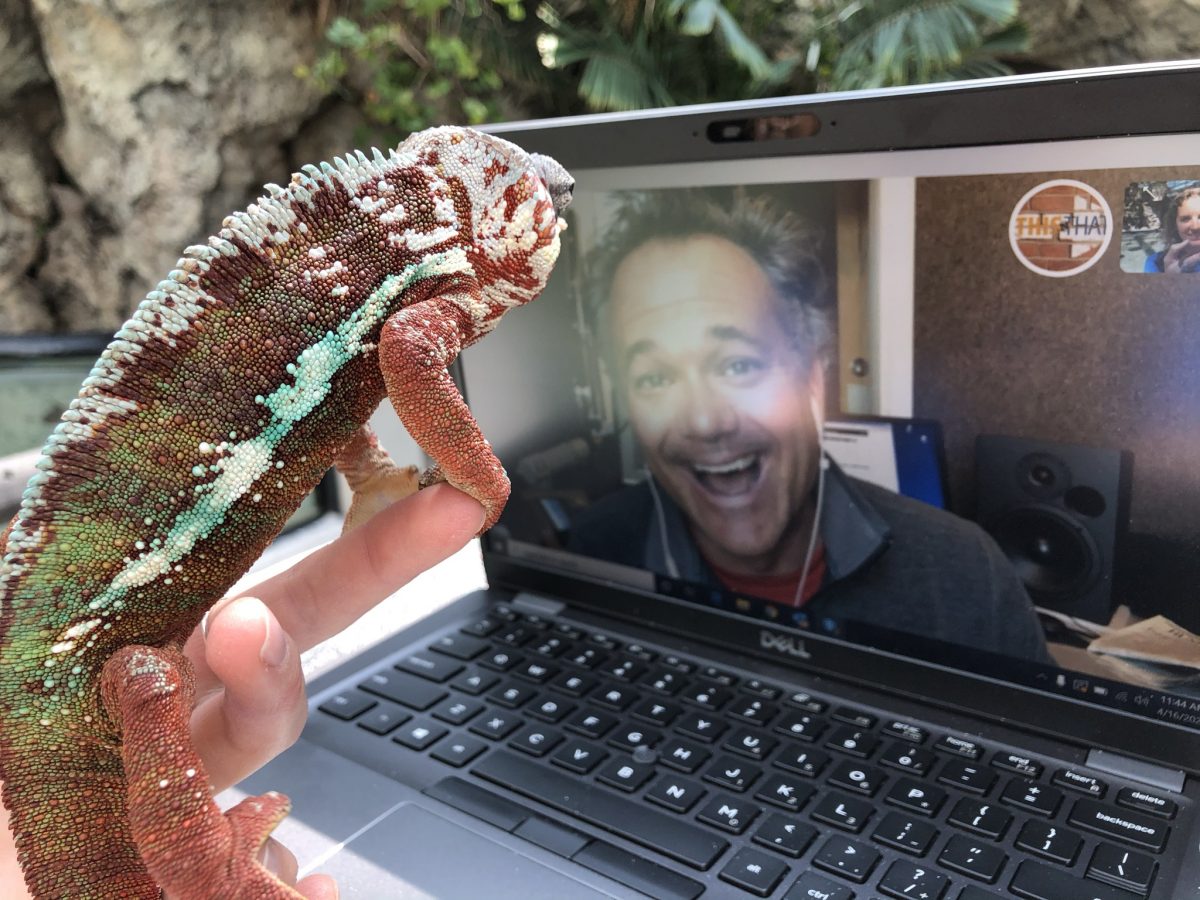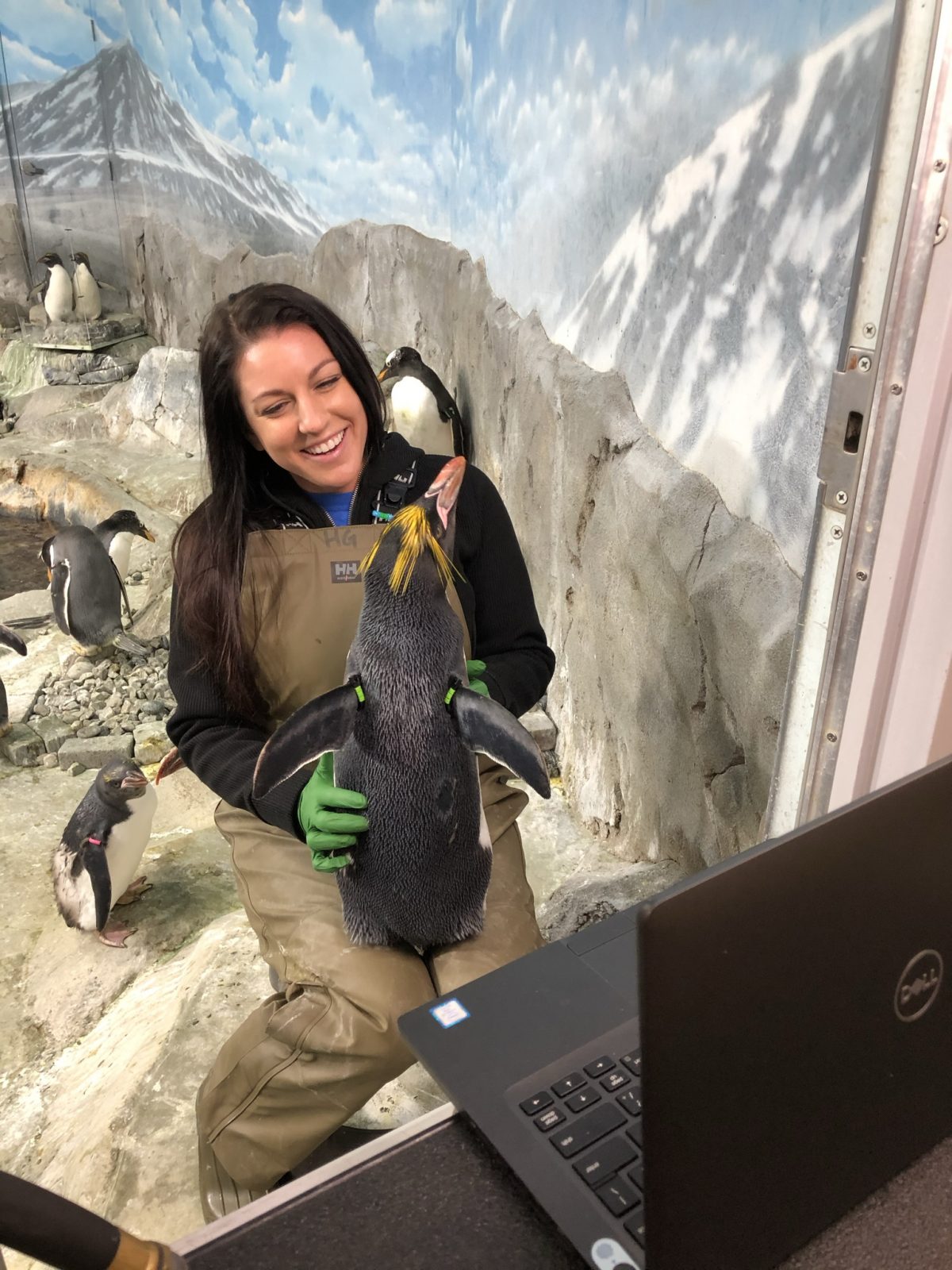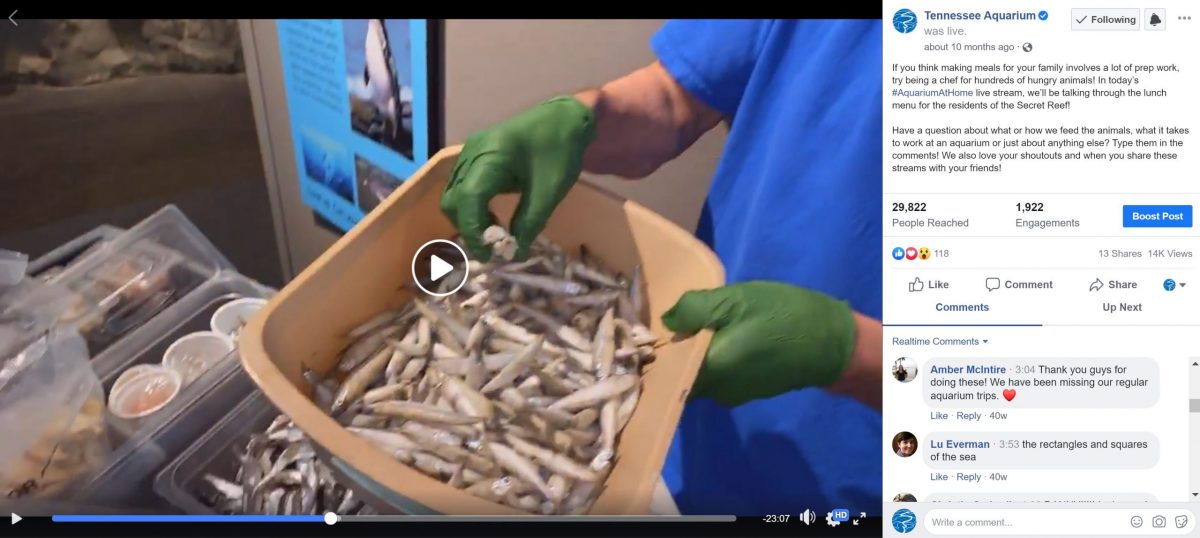 Fig. 4 Animals and staff members starred in numerous live streams and video-conferenced media appearances while the Aquarium was closed.
Although members and guests weren't able to visit us for months, we found novel ways to remain connected to our community and our audience, both locally and around the world.
For generations, we have shown our guests the beauty of nature and offered respite from the cares of daily life. This connection to the natural world was especially important in helping relieve some of the emotional toll from the pandemic, and we developed ways to help our community experience this healing power from the Aquarium's exhibits and programs.
Within days of the closure, our team began creating and sharing content with our network of fans through daily live streams, meditative videos, new webcams and a well-received series of curated science-at-home educational packages.
This "Aquarium at Home" campaign provided much-needed distraction, inspiration and enjoyment at a time when they were sorely needed. The response was tremendous. Comments thanking us for the mental respite flowed through our social channels from as far away as the Marshall Islands, New Zealand, Sweden and the Kingdom of Jordan.
Our commitment to these channels of outreach, both during and after the closure, has helped us to fulfill our mission and remain top-of-mind with potential visitors. And once we were prepared to welcome guests back, it gave us the means to inform them of changes to our operation and to reassure them that their safety and peace of mind are our top priorities.
Our efforts to reassure the public appear to have been successful.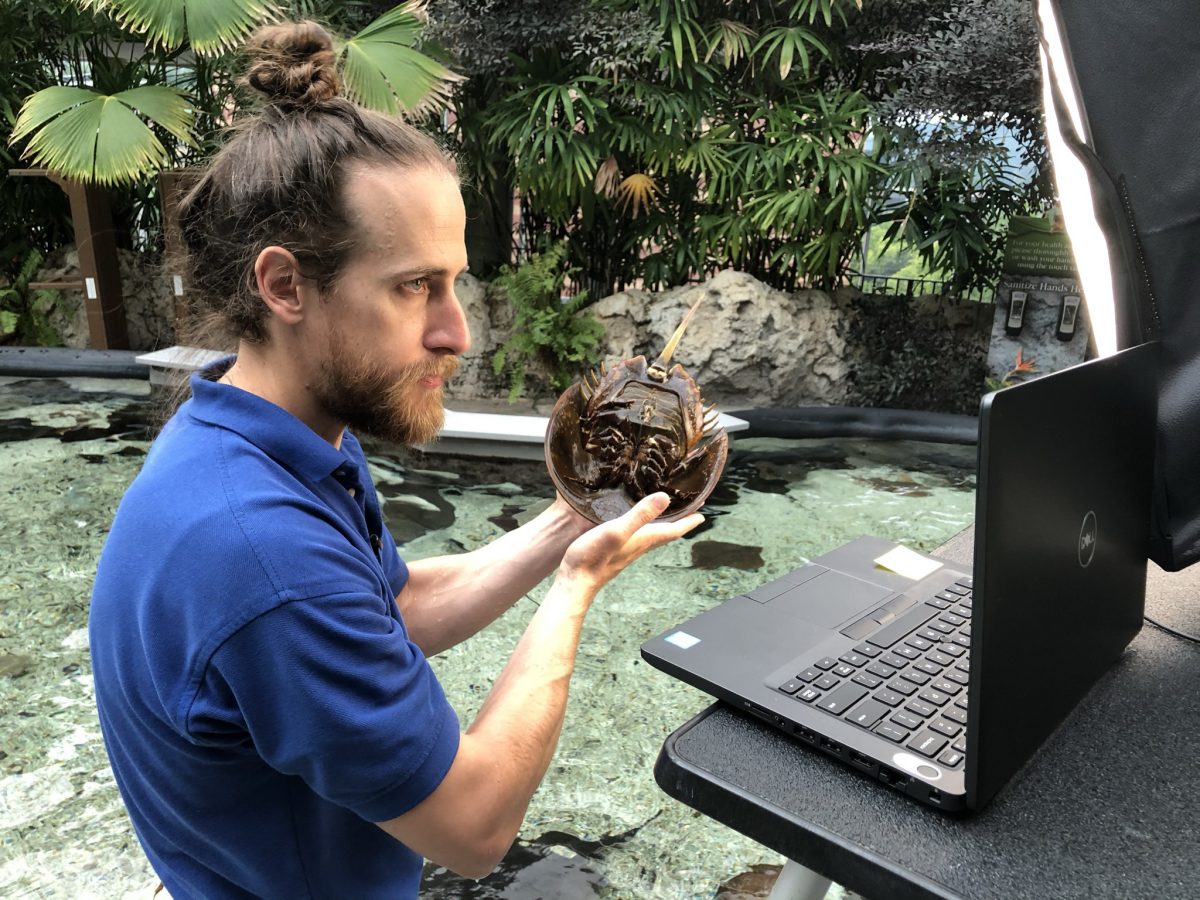 Fig. 5 Senior Aquarist Kyle McPheeters displays an animal during a video-conferenced media appearance. During the Aquarium's closure, these appearances helped connect the Aquarium's living collection with fans all over the world.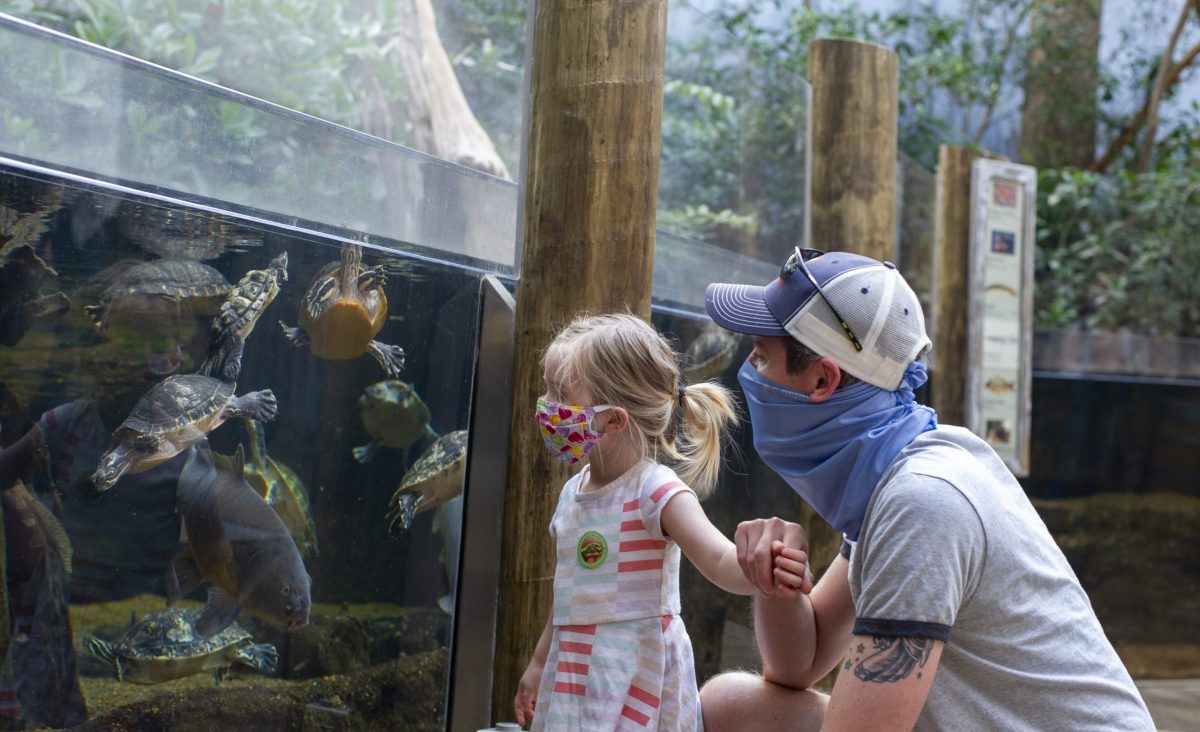 Fig. 6 A father and daughter wearing masks explore the Delta Country gallery shortly after the Aquarium reopened to the public.
This past year was, without question, one that none of us will ever forget, but like metal that is strengthened by its time in the forge, we will emerge from the hardships we have endured as a better, stronger organization.
In some sense, we already have.
We have discovered the true breadth of our reach and the sway of our voice. We have come together as a community and a family. We have tapped reserves of strength and determination we were unaware we possessed.
The pandemic's impact on all aspects of life has been as profound as it has been blunt, so I will be clear as well. We need your help.
That 2020 has been challenging is undeniable, and although we have achieved remarkable things despite the many obstacles with which we were confronted, our recovery hinges on your backing.
The story of the Aquarium is, at its core, one of public support. It is a dream realized from the collective hope, aspiration and self-determination of an entire community seeking to improve itself.
The wellspring of that belief and backing has fueled us since our grand opening in 1992 and allowed us to achieve many great things. It is what will lift us up to realize  brighter days and even greater successes.
The support of our members and backers has always been fundamental to our achievements, and our reliance on that generosity — now and in the future — is greater now than ever before.
With your help, our future achievements will shine even more brightly as we emerge from the grip of the global pandemic. As Ward and I look forward to continued improvements in 2021, we thank you for your continued support of and belief in our mission.

— Keith Sanford and Ward Davenport
"
The pandemic's impact on all aspects of life has been as profound as it has been blunt, so I will be clear as well. We need your help.
"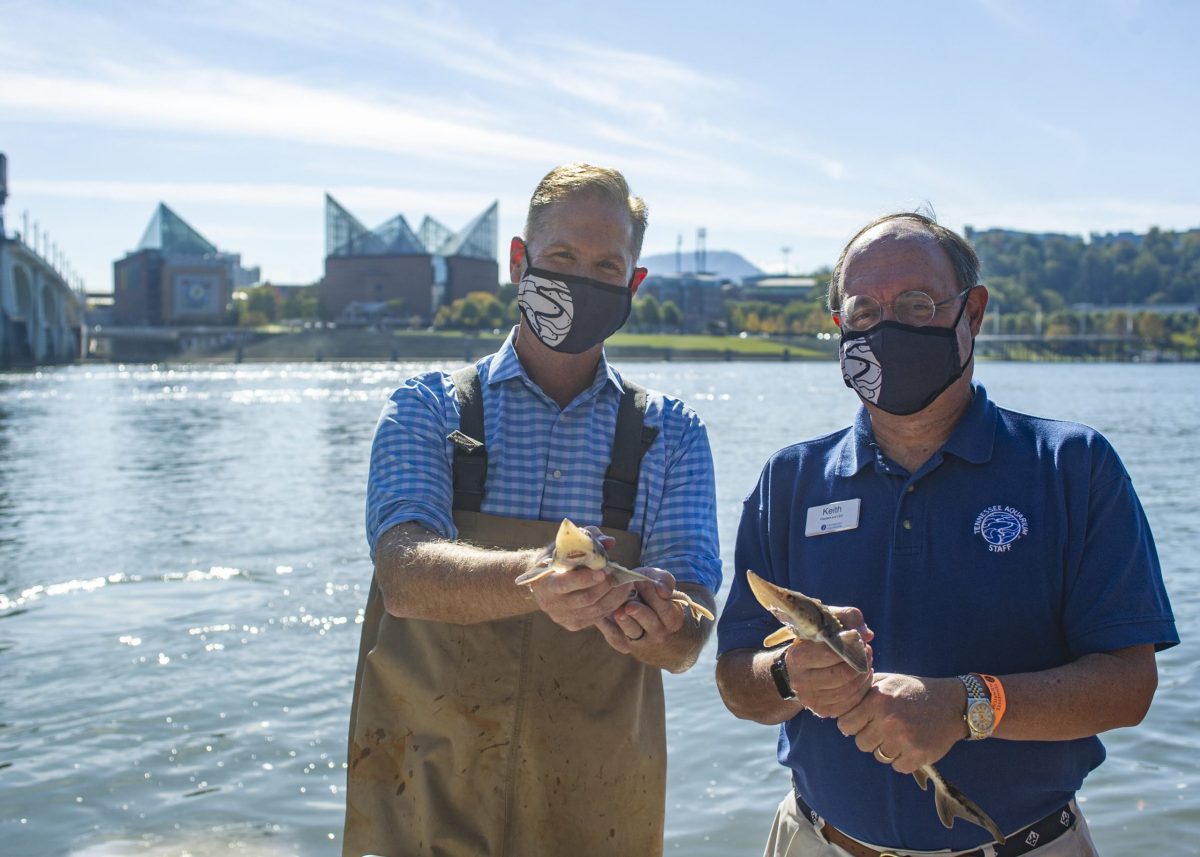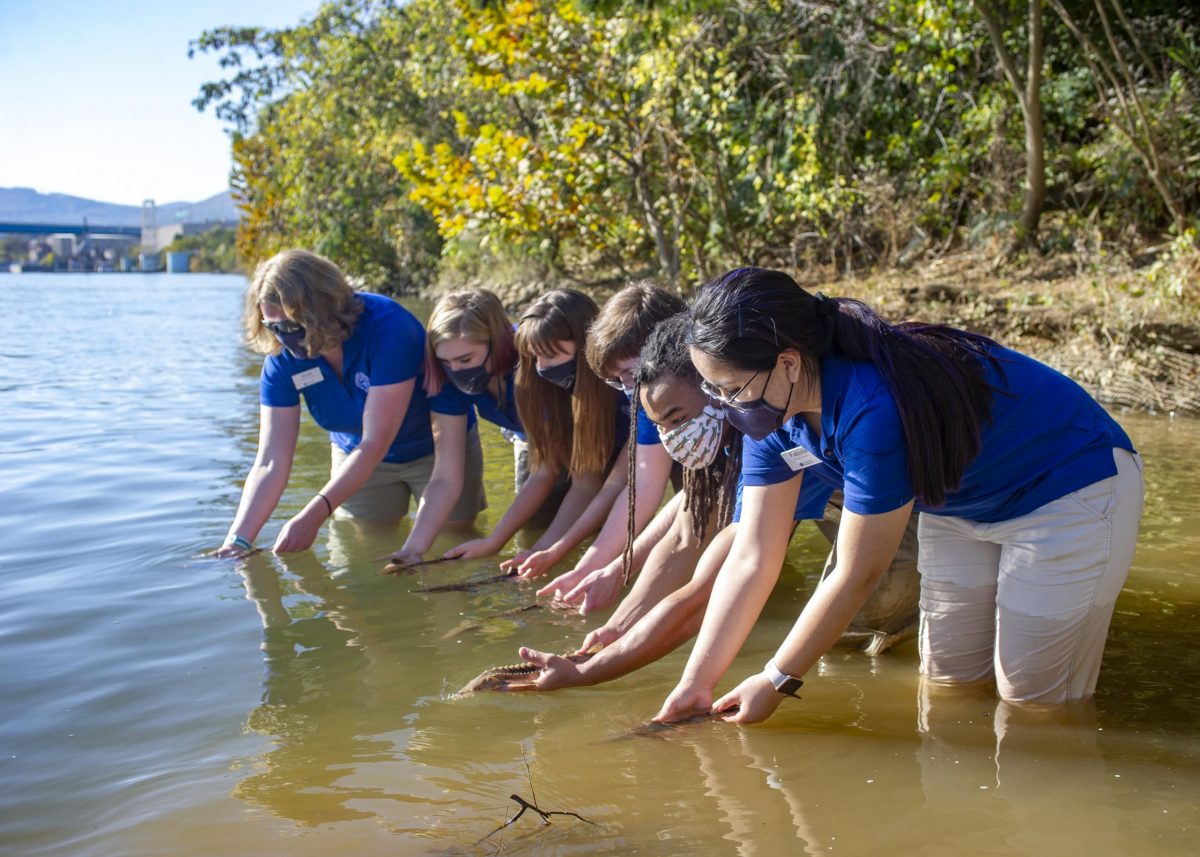 Fig. 7 (Clockwise from top-left) Former Board Chair of the Tennessee Aquarium Board of Trustees Ward Davenport, left, and Tennessee Aquarium President & CEO Keith Sanford. Presiding Board Chair Chris McKee, left, and Keith Sanford. Volunteers and research staff from the Tennessee Aquarium Conservation Institute release juvenile Lake Sturgeon into the Tennessee River in November.
Hard-won Successes
Although the Aquarium suffered tremendous financial setbacks during 2020, the year was not without noteworthy achievements and important milestones.
In February, National Geographic photographer Joel Sartore visited the Aquarium to photograph species for his monumental Photo Ark project. Sartore's ambitious effort seeks to immortalize the thousands of species housed in human care by capturing their likeness in stunningly beautiful portraits.
During his visit, Sartore took beautiful pictures of several species of salamanders and turtles. These join images he made at the Aquarium, and in the field with TNACI scientists, during a visit in 2007.
During a fundraising event at IMAX, Sartore delivered a stirring presentation about the Photo Ark and the global race to battle extinctions. It was a fitting start to the Aquarium's "Year of the Turtle."
"The Tennessee Aquarium is known for their work to save turtles," Sartore said. "Turtles need clean fresh water, just like us, and when we save them, we're saving ourselves. It's places that care about the least among us that I admire the most."
Twice-rescued: Oscar's story
Since his arrival 15 years ago, Oscar, one of the Aquarium's Green Sea Turtles, has inspired countless visitors by thriving despite grievous injuries inflicted by a boat strike when he was young. In late 2019, however, Oscar's caretakers noticed he was having difficulty swimming and diving.
We accepted a welcome offer to scan Oscar with an MRI machine at CHI Memorial Hospital, Aquarium staff veterinarian Dr. Chris Keller reached out to South Carolina Aquarium's Dr. Shane Boylan for further assistance. In March, Dr. Boylan drove 400 miles from the Sea Turtle Care Center in Charleston to help diagnose Oscar's condition.
Once here, Drs. Boylan and Keller performed on-site surgical procedures on Oscar to determine the source of his problem and vent pockets of air trapped in his shell. Their actions helped alleviate some of Oscar's over-buoyancy, allowing him to live more comfortably in an off-site facility with a goal of returning to our Ocean Journey building.
Virtual Events of Significance 
Microplastics Experts Gather Online
The Tennessee Aquarium Conservation Institute partnered with the River Basin Center at the University of Georgia to host a virtual microplastics symposium. Scientists from across the country gathered online to focus on approaches to researching microplastics' impact in freshwater systems.
Because the field of freshwater microplastics research is developing so rapidly, it was important for the scientific community to gather together to establish research standards so current and future studies in this field can build off one another.
"It's extremely important that studies are designed and conducted so we can compare and replicate results from different labs," says Dr. Anna George, Tennessee Aquarium vice president of conservation science and education. "These scientific studies improve our understanding of how plastic pollution reaches the ocean and provides us with insights into the emerging threat to maintaining clean water for us all."
Silver Carp Summit
In August the Tennessee Aquarium was the host site for an informational webinar on the spread of invasive Silver Carp in the Southeast. Designed for the media and the general public, this virtual event brought together a broad coalition of conservation partners including:
S. Fish & Wildlife Service
Mississippi Interstate Cooperative Resource Association (A partnership of 28 state agencies with fisheries management jurisdiction in the Mississippi River Basin)
S. Geological Survey
Alabama Department of Conservation and Natural Resources, Kentucky Dept of Fish & Wildlife Resources, Mississippi Department of Wildlife, Fisheries and Parks, Tennessee Wildlife Resources Agency
Tennessee Valley Authority
S. Army Corps of Engineers
Tennessee Wildlife Federation
All the participants delivered updates on their efforts to stop the upstream spread of invasive carp into the Tennessee and Cumberland Rivers. For the past two years, the Aquarium has been educating the public about invasive carp species and the ramifications for ecosystems, leisure activities, and local economies.
"We have four species of invasive carp in the United States," says Dr. Bernie Kuhajda, Tennessee Aquarium aquatic conservation biologist. "All four wreak havoc and cause our native species to decline and — in some severe instances — to completely disappear."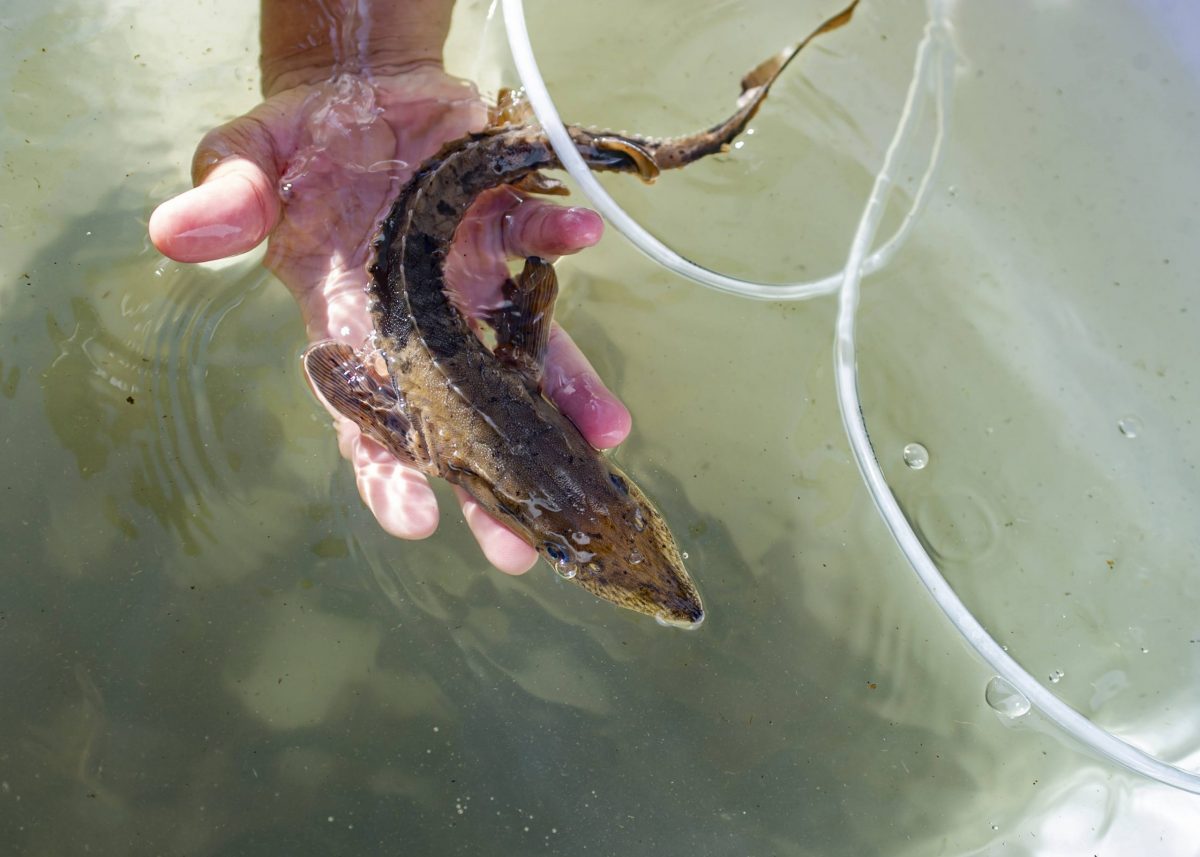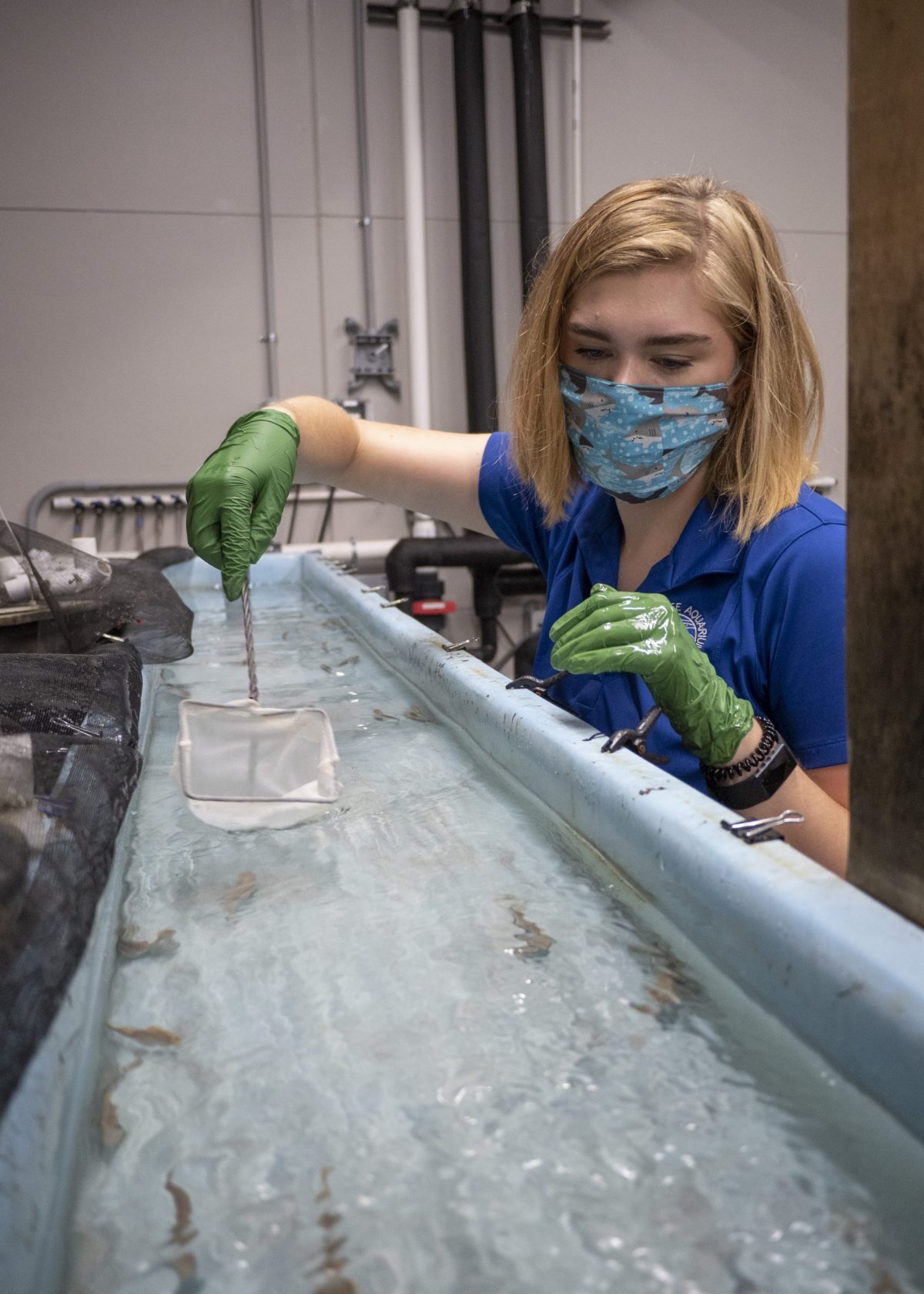 Conservation Successes
The staff of the Tennessee Aquarium Conservation Institute rapidly adjusted to the pandemic, which saw partnering organizations largely unable to join our scientists in the field and a temporary halt to the Aquarium's fellowship programs. Despite these challenges, researchers' flexibility and resourcefulness ensured the Aquarium's important work of caring for imperiled species was mostly unimpeded.
Southern Appalachian Brook Trout
This was the Aquarium's eighth year spawning, raising, and releasing baby Southern Appalachian Brook Trout. Despite the pandemic, the fish released in 2020 represented an important step in the long-term effort to restore Tennessee's only native trout species.
After seeing wild breeding in a stream that had been stocked for several years, scientists began releasing juveniles into another nearby waterway. Moments of such tangible progress are rare for long-term conservation efforts, and this release was excitedly celebrated by all involved.
Lake Sturgeon
Because groups were not able to gather for the Lake Sturgeon spawning in April, last year was the first when no Lake Sturgeon fry were raised at the Conservation Institute since reintroductions began in 2000. Fortunately, we were still able to release sturgeon in the fall, thanks to a group of 100 fish that had been held over from the 2019 class for a genetic study.
In November, our scientists and a small group of Aquarium Trustees and supporters returned these fish to the Tennessee River. They joined more than 250,000 Lake Sturgeon we and our partners have raised and released since the campaign to save this river giant began.
Barrens Topminnow
After being federally listed as an endangered species in late 2019, the effort to save this topminnow received a tremendous boost in 2020. Since 1998, the Aquarium was the only zoo or aquarium working to save this native fish by raising juvenile fish to release into the wild. Last year, however, this effort received a surge of support from specialists at the Shedd Aquarium in Chicago, the Maritime Aquarium in Connecticut and the National Mississippi River Museum and Aquarium in Iowa.
In the fall, our scientists traveled to a site in Middle Tennessee to release 100 juvenile Barrens Topminnows, the majority of which were raised by these partnering institutions. With their help, the Barrens Topminnow is now better safeguarded against extinction, both in the wild and in human care.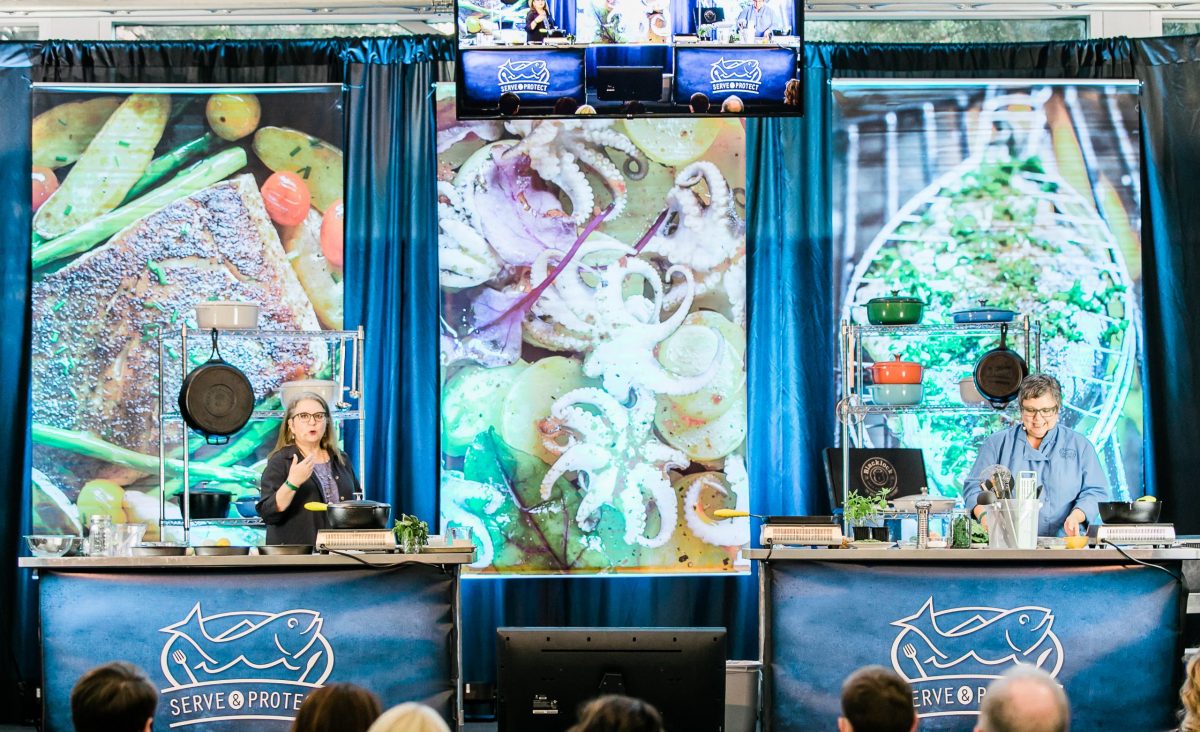 Fig. 8 A small, physically distanced group watched a live cooking demonstration in the IMAX 3D Theater during the tenth annual Serve & Protect fundraiser. A larger audience tuned in via a live stream of the event.
Serve & Protect
"The Show Must Go On" was the unofficial theme for the tenth anniversary of the Serve & Protect sustainable seafood event. Despite the difficulty of hosting a live cooking show during a global pandemic, the Aquarium's largest fundraising event returned thanks to careful planning and an overhaul to its presentation.
The live cooking show was offered to a much-smaller audience in the IMAX 3D Theater and was streamed to those who purchased virtual tickets (a first for Serve & Protect). To ensure the financial goals could be attained with a capacity-limited event, the first-ever Serve & Protect online auction also was offered. Offering up the work of staff artisans, one-of-a-kind experiences and generous gifts from local businesses, the amount raised by the event exceeded expectations in a year when fundraising efforts were desperately needed.