The Tennessee Aquarium's gift shop officially reopened on June 4 after a five-week renovation that modernized a section of the River Journey building which has remained largely unchanged since its construction in 1992.
New carpeting, new displays and new track lighting have all been added to create to a sleeker and more visitor-friendly experience that continues the building's story tracing the path of a drop of water from the mountains to the sea.
"The team wanted to keep a river theme and feel throughout the store, so a new patterned carpet was installed to match the 'flow' of the river that traces a pathway along the ceiling," says Vice President of Guest Experience Micheal Floyd. "Elements of wood were added from the company Good Wood Nashville to give the displays an authentic Tennessee River feel."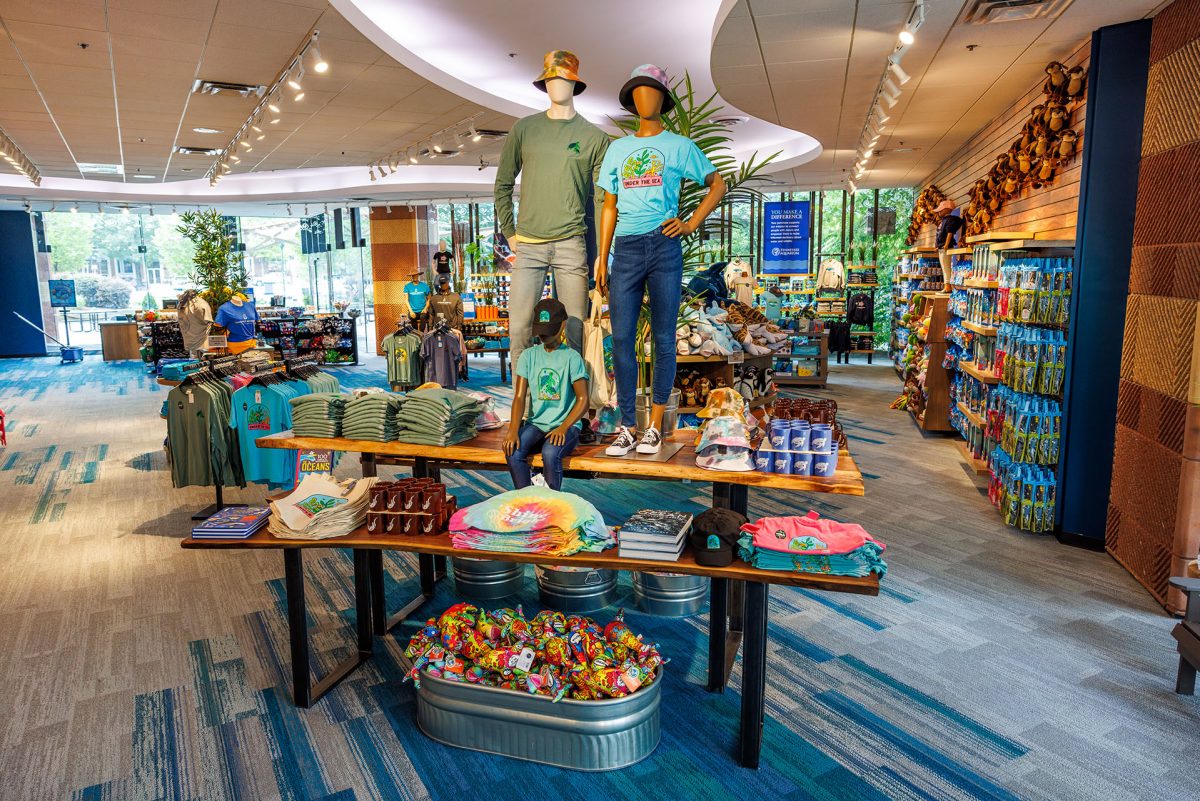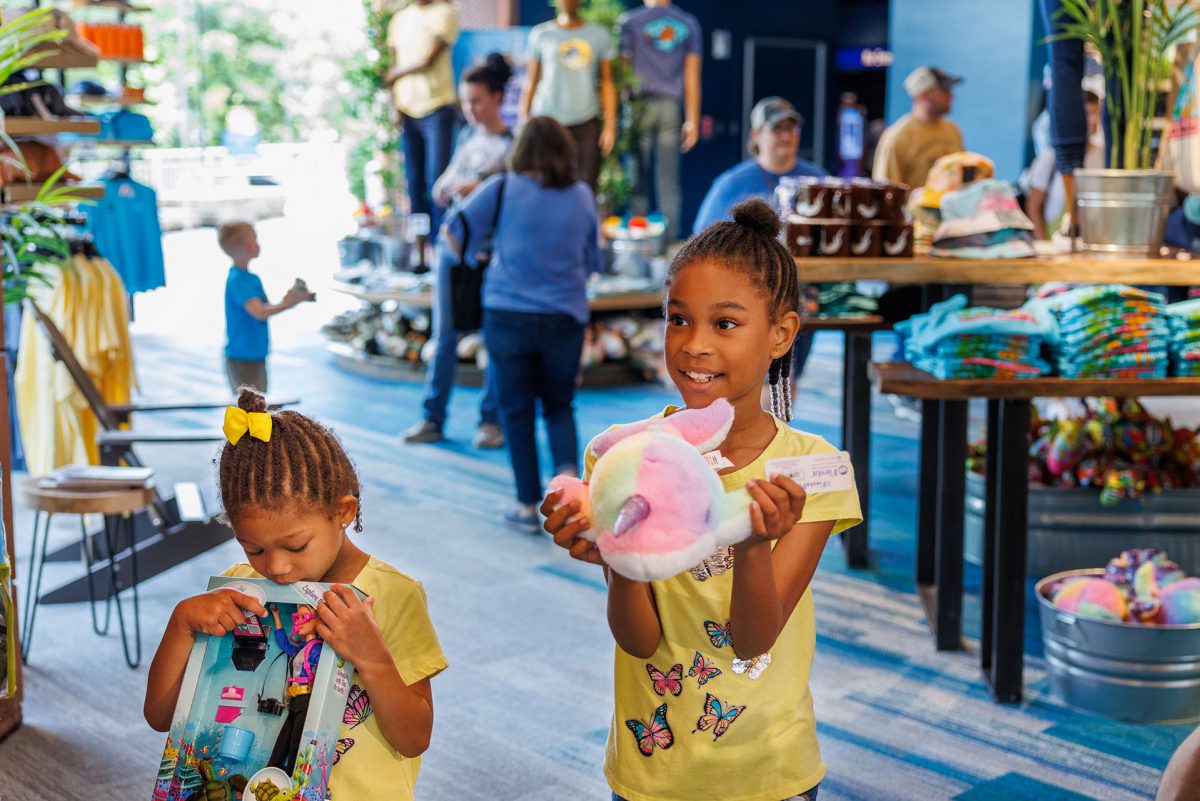 Many of the gift shop's new displays utilize reclaimed wood in their design to visually incorporate the surrounding region and portray the organization's connection to Appalachian streams and forests in its theme.
"The Aquarium is so interconnected with the city of Chattanooga and the surrounding mountains, and we really wanted to capture that feeling with this redesign," says Store Director Cody Garrison.
The gift shop renovation comes at a time when the Aquarium is strengthening its conservation efforts and its focus on sustainability and the reduction of single-use plastics. Plastic pollution is increasingly clogging area waterways and contributing to a significant rise in microplastics levels in freshwater rivers and streams, and most of that plastic eventually makes its way to the world's oceans.
"There is a lot more plastic in our water than there has ever been before," says Vice President of Conservation and Education Dr. Anna George. "We're concerned about the impact of plastics in our waterways and what that means for the animals that live there."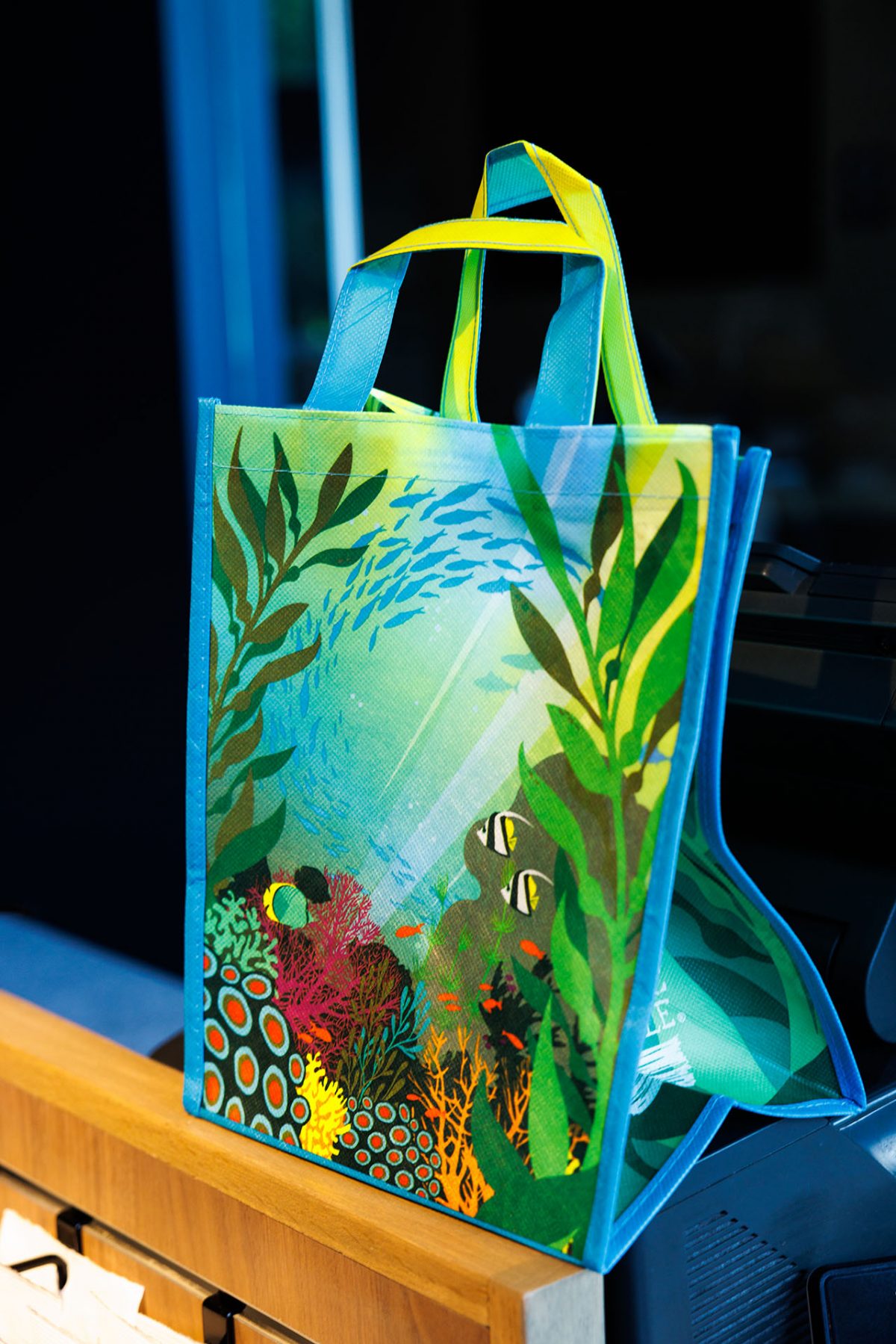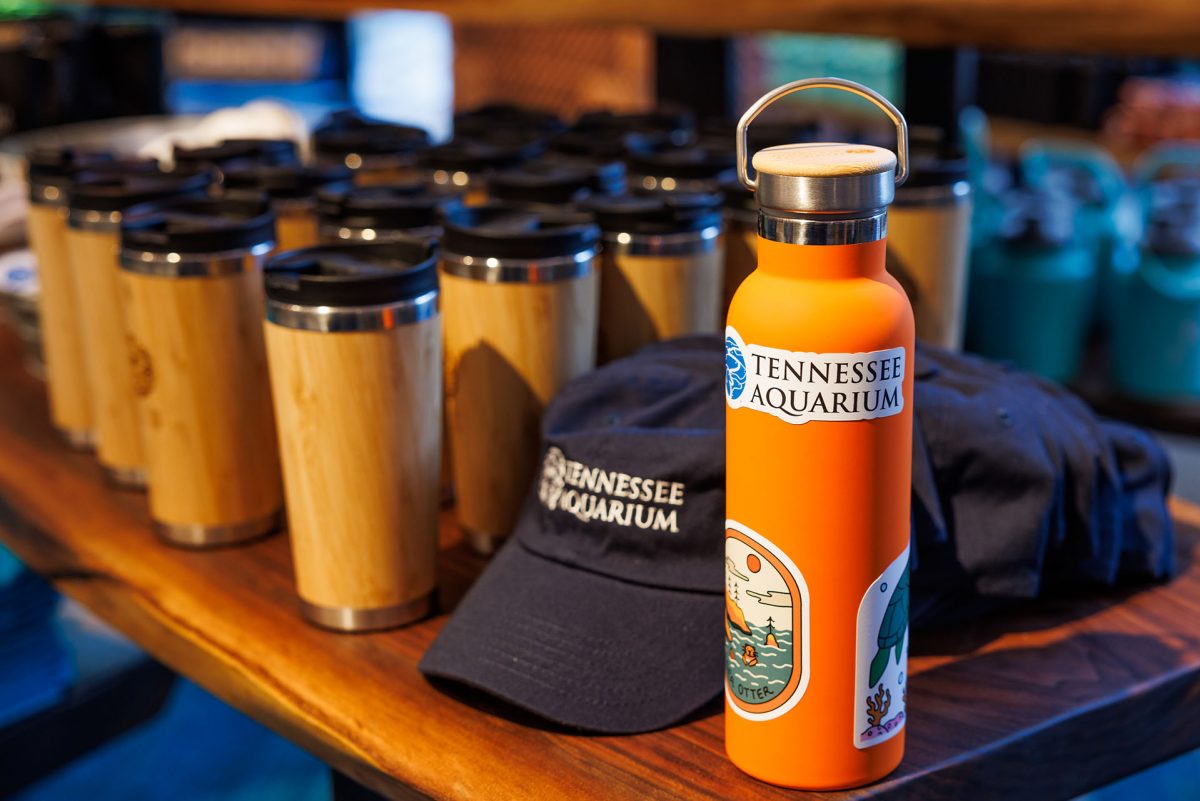 To help reduce that plastic pollution, the Aquarium offers a selection of sustainable products in its gift shop. Aquarium-branded reusable water bottles, plush toys made from 100% recyclable materials and sustainable eco-cotton t-shirts are available for purchase, and guests may also purchase reusable shopping bags at the checkout counter. Each reusable shopping bag can help replace 500 single-use plastic bags disposed of annually.
The shop uses no single-use plastic shopping bags in its daily operations.
These efforts come alongside the organization's current exhibition of the Washed Ashore sculpture project, which utilizes plastic collected from the ocean to create larger-than-life sculptures of sea creatures, its microplastics research conducted at the Tennessee Aquarium Conservation Institute and its installation of a Seabin at the Ross's Landing pier to collect plastic waste from the Tennessee River.
The Aquarium's gift shop is also the first retailer on the East Coast to offer products from eco-friendly apparel company tentree, which promises to plant 10 trees for every item sold. To date, tentree has planted more than 77 million trees to help create a more sustainable future for our planet and its people. Their goal is to reach 1 billion trees planted by the year 2030.