From plumbing and landscaping to security and animal care, the Aquarium operates a bit like a self-contained city, with many needs being met by a vast community of staff members.
But the smooth spinning of this many-cogged machine would come grinding to a halt without the willing assistance of hundreds of volunteers. Every year, more than 500 people commit their time and energy to a huge variety of tasks at the Aquarium, from preparing food for the animals and watering countless living plants to giving new meaning to the phrase "scrubbing bubbles."
The Aquarium's largest exhibit, the 618,000-gallon Secret Reef, is a titanic habitat whose upkeep relies heavily on the efforts of more than 130 volunteer divers.
From surface waters that cover the same footprint as an NBA basketball court, the Reef descends an abyssal 33 feet. These depths are populated not only by countless aquatic animals but also a maze of artificial rock work designed to mimic the look of deep water corals found in the Gulf of Mexico's Flower Garden Banks National Marine Sanctuary.
Hobbyist aquarists or anyone who has visited a scum-surfaced pond can attest to the tendency of aquatic animals in water to produce waste and algae that must dealt with, lest it run rampant. For an exhibit with more than half a million gallons and hundreds of animals, maintaining the health and water quality of the Secret Reef is a task that is literally never-ending.
Every day, teams of three to four divers embark on "scrub dives." During these hour-long cleaning sprees, divers armed with implements ranging from tooth- and hand brushes to battery-powered scrubbers and soft synthetic cloths scour the inside of the Reef. Because of the size of the exhibit, divers divide the exhibit into fourths, focusing their efforts on one quarter of the exhibit during each dive.
"
It truly is a Sisyphean task.
"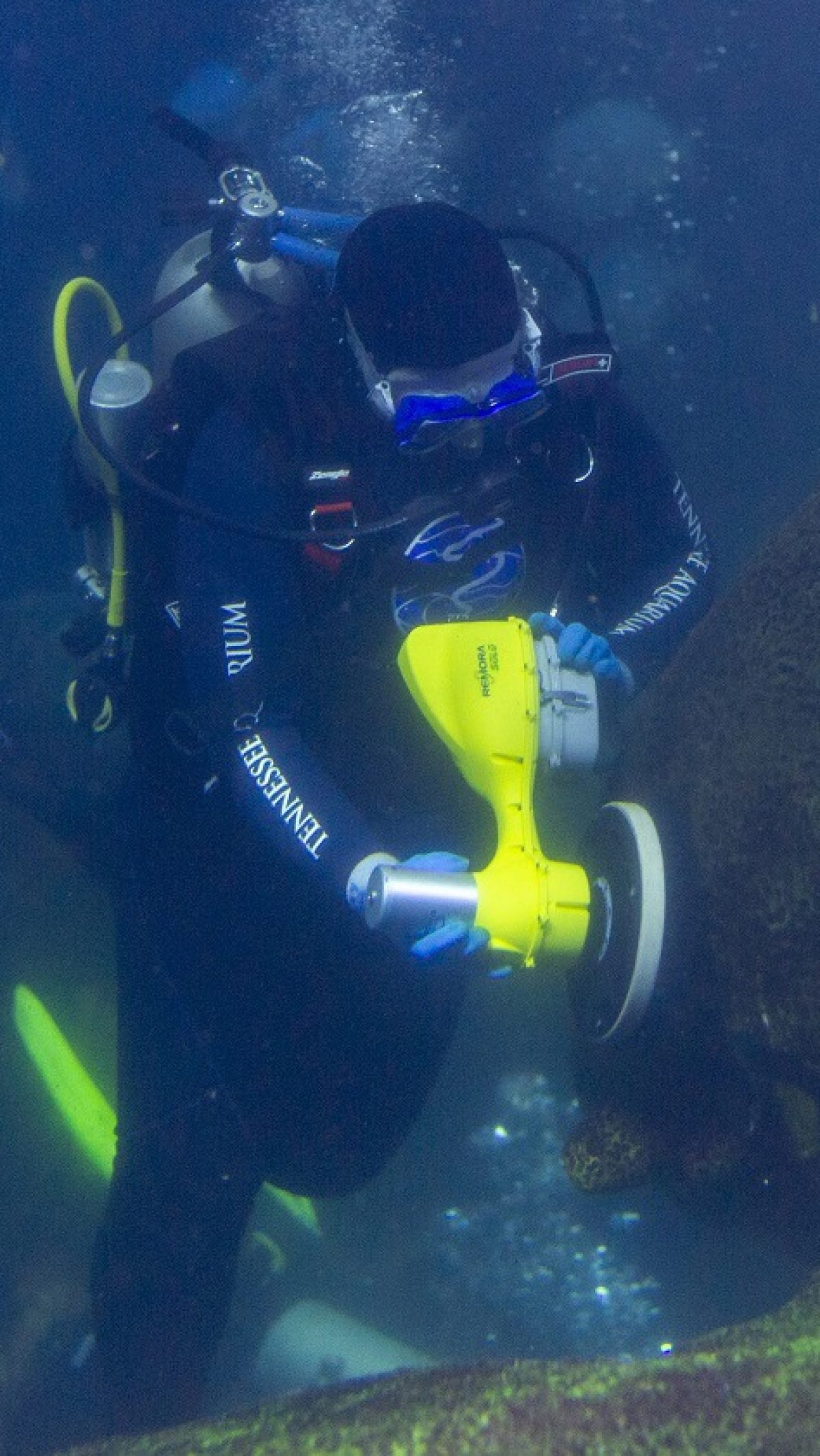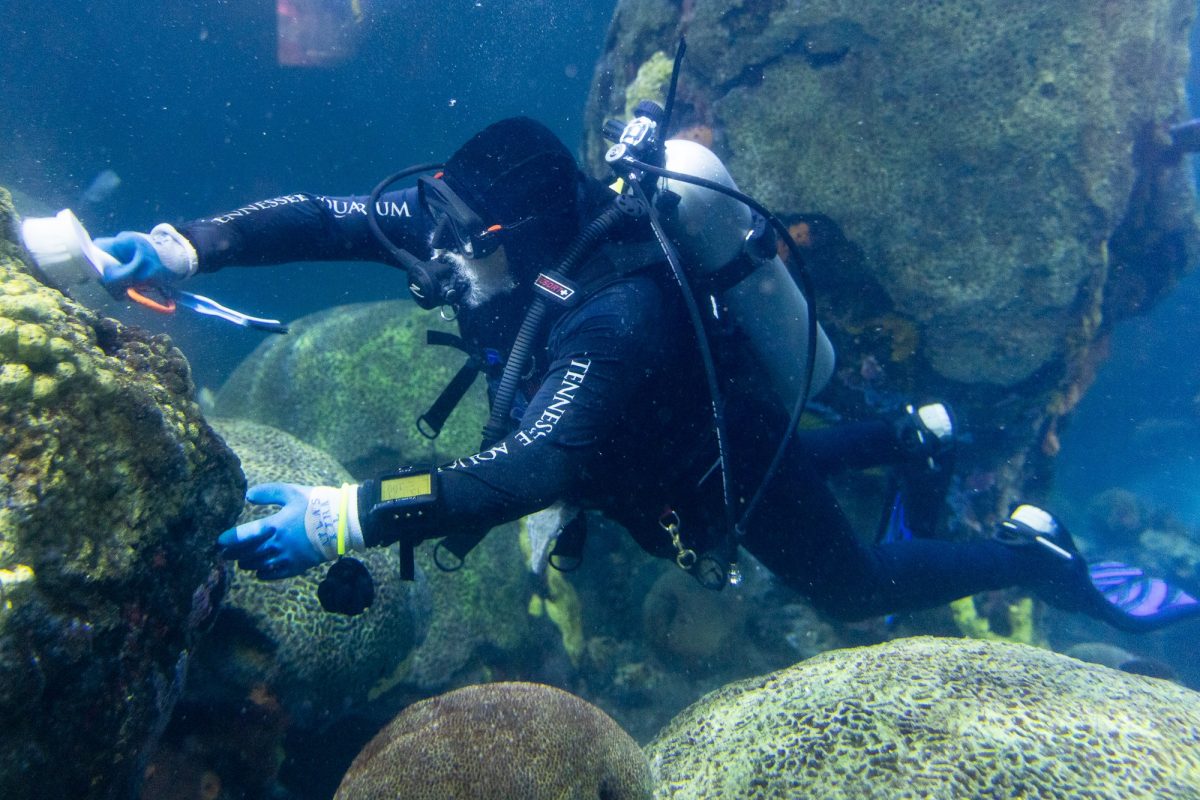 Fig. 1 Volunteer divers use a variety of tools to clean the rockwork in the Secret Reef, from battery-equipped power scrubbers, left, to a variety of tooth- and hand brushes.
Thanks to the Herculean efforts of these volunteer Jacques Custodians, Aquarium Members and guests visiting from around the world can enjoy watching Sand Bar and Sand Tiger Sharks, Cownose Rays and shimmering schools of reef fish without distraction.
"We scrub as much of a quadrant of the exhibit as possible each day," says Manager of Dive Operations and Dive Safety Officer Mark Craven. "It truly is a Sisyphean task, but without the divers, the algae and waste from the animals would build up and being to affect the water chemistry, which would have a deleterious effect on the animals. It would also make the Reef much less attractive and the viewing windows less clear."
Every year, the contributions of volunteer divers contribute about 5,950 hours of service valued at more than $130,000. So while they spend most of their time working in the depths, they're definitely tops in our book.
Interested in becoming an Aquarium volunteer diver or to assist in other areas of need? Details of various volunteer roles and the necessary qualifications can be found at tnaqua.org/volunteer/