October 1-31
When visiting in October, guests can celebrate and discover the weird and wonderful side of nature as they set out on a scavenger hunt to identify some of the Aquarium's strangest inhabitants.
Download Scavenger Hunt Activity Sheet
Miguel Wattson, the Aquarium's twitter-famous Electric Eel, is also giving us ODDtober "f-eels" with an all-new lighted pumpkin display that flickers in time with his jolts of electricity.
ODDtober (Virtual) Member Event
Members of the Aquarium also will be able to tune into a special ODDtober "Tricks 'n' Treats" themed live event on Thursday, Oct. 22. Presented by Tennessee Valley Federal Credit Union, this members-only digital stream will include expert-led discussions of misunderstood, "scary" species, rarely seen feedings of guest favorite animals and a chat with Dr. Zeb Hogan, host of the popular show "Monster Fish" seen on National Geographic Wild. Members will receive an emailed invite to this exclusive event later in the month.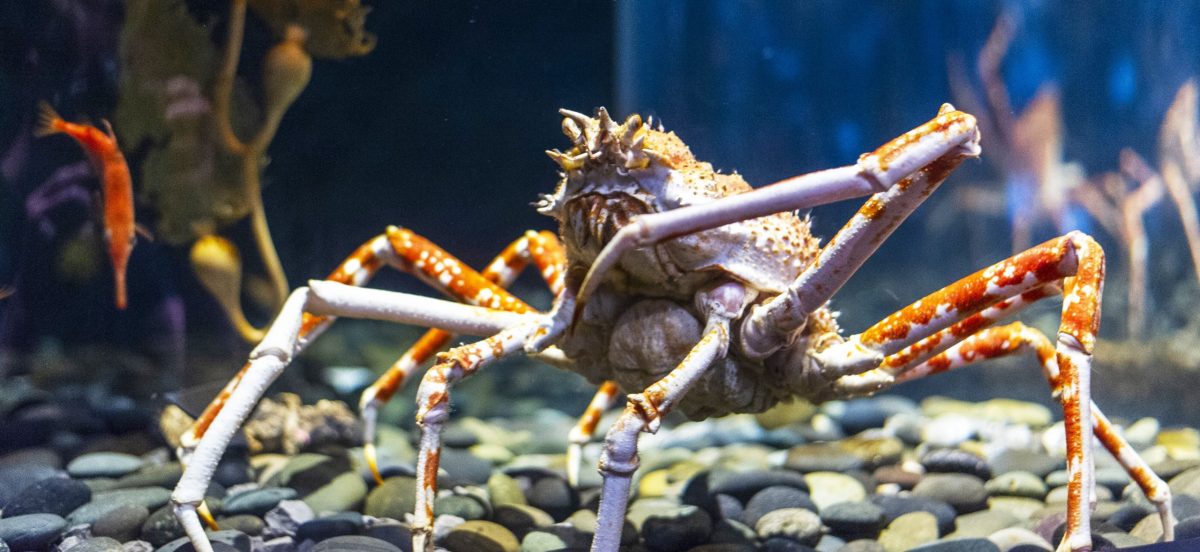 Facebook Livestream Schedule
NEW for 2020 – We are excited to share ODDtober with even more Aquarium "fins" as this year's celebration also includes the return of our Aquarium at Home Facebook livestream series with several ODDtober-themed live videos throughout the month! We'll introduce you to amazing animals like an eight-armed cephalopod with three hearts, crabs that can grow as big as a car and a bushy-tailed rodent that glows in the dark! Follow the Aquarium on Facebook for updates and reminders.
Each of these streams will begin at 3:30 pm ET, unless otherwise noted. (Schedule subject to change.)
Week 1
Monday, October 5 – Underwater Pumpkin Carving (re-watch on Facebook or YouTube)

Tuesday, October 6 – Aquatic Caecilians (Facebook / YouTube)

Friday, October 9 – Octopus and Cuttlefish (Facebook / YouTube)
Week 2
Monday, October 12 – Giant Japanese Spider Crabs (Facebook / YouTube)
Tuesday, October 13 – Turtles (Facebook / YouTube)

Thursday, October 15 – Porcupinefish (Facebook / YouTube)
Week 3 
Monday, October 19 – Flying Squirrel (Facebook / YouTube)
Wednesday, October 21 – Chameleons (Facebook / YouTube)
Week 4