The Southeast, our backyard, is home to the highest diversity of freshwater animals in North America.
The Tennessee Aquarium Conservation Institute works to restore and protect Southeastern aquatic ecosystems and the animals that live here.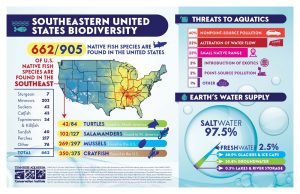 Meet some of the Southeastern species we are working to protect.
Click the photos for a video about each project.