In response to the pandemic, our outreach programs have gone virtual again this year! Programs will be conducted via the Tennessee Aquarium's Zoom account unless other arrangements are requested in advance.
Please note: Virtual outreach programs for school classrooms will conclude for the academic year on April 29. Virtual outreach will resume for fall 2022.
Program Formatting
In all programs, students will have the opportunity to observe animals from at least one gallery using a pre-recorded video, so we can ensure that students will see the features or behaviors that are key to the program. They will also participate in an educator-led interaction with at least one ambassador animal, live from our classroom studio.
Because of the interactive nature of these programs, we will work with teachers to limit the number of classrooms participating to best mimic the interaction of an in-person outreach program.
Even though grade ranges are suggested in this list, conversation will always be adjusted to meet the needs of the students. If you have students with special needs, please note those on your request form, and we will do everything possible to accommodate those students.
All programs are aligned with the science standards of Tennessee, Georgia, and Alabama.
*Please note, all programs require booking at least 10 business days in advance and are available for the 2021-2022 school year.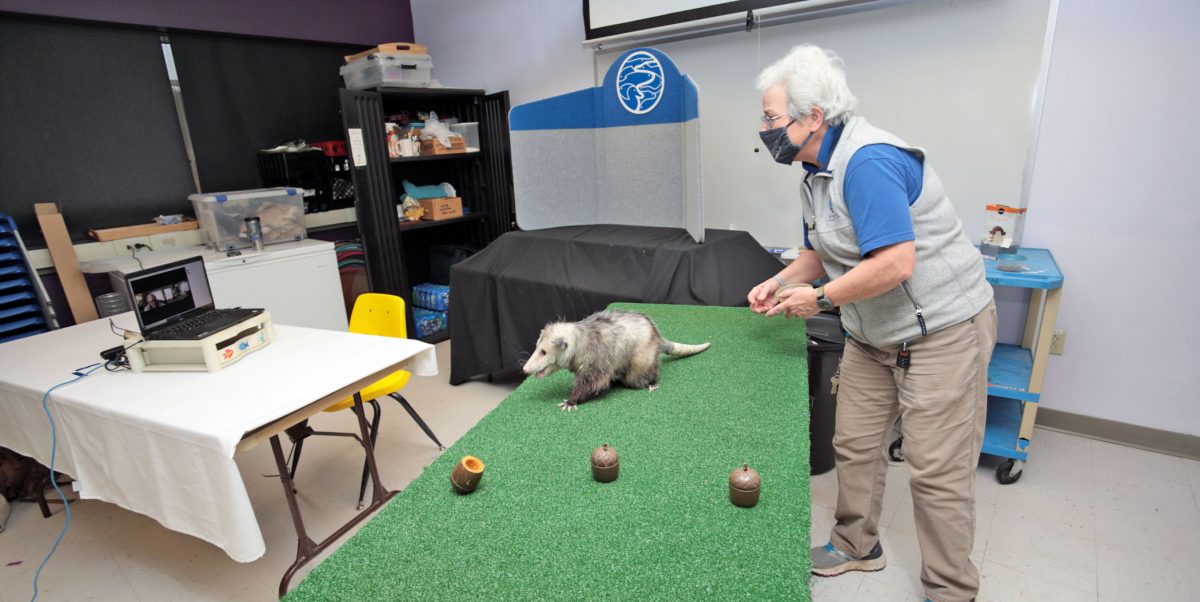 Program Listing and Suggested Grades:
Alive or Not?                                       Grades K – 3
What is alive, and what is not? Students may find the answers are surprising as we make observations in this program. Young scientists search for evidence of feeding, breathing, movement, reaction to the environment, and reproduction.
Life Cycles                                                  Grades K – 3
Students compare and contrast life cycles of various animals that they observe. The program will address, "Do the young animals look like their parents or different?" and "Do the young change appearance as they grow?" and even "What delivery mechanism does the mother use to have her babies?"
Animal Classification                            Grades K – 12
How do we know to what group an animal might belong? The youngest scientists make the determination based on body coverings.
Older scientists have the opportunity to make more sophisticated observations of subtler characteristics. Older students will also have an opportunity to use a dichotomous key to identify an ambassador animal. Alternatively, you may choose for them to become comfortable with and use binomial nomenclature.
Adaptations                                         Grades 1 – 4
Every living thing has "tools for survival" whether they are body parts or behaviors. Your students become "adaptation detectives," searching for evidence of adaptations while focusing on one of the groups of organisms below.
Ocean Creatures (Ocean Journey building)
Forest Dwellers (temperate or rain forests)
Coastal Plains Specialists (Delta Country Gallery)
Boneless Beauties (invertebrates)
Fresh Water Lovers (River Journey building)
Habitat is Home                                  Grades 2 – 4
A habitat is made up of food, water, shelter, and space all in the appropriate arrangement for a living thing. Students will explore habitats inside the Tennessee Aquarium and learn how they provide the needs of the animals that live there.
Food Chains Hold Us Together         Grades   4 – 6
Who is eating whom and why is that important? Students explore a food chain involving Aquarium animals, learn about trophic levels, and consider what can happen if a link in the food chain is broken.
DO YOU NEED A SPECIAL PROGRAM?
The Tennessee Aquarium offers virtual outreach programs for many types of organizations, clubs, scout groups, libraries, senior citizens homes, etc. Perhaps we can tailor a program specifically for your group!
Fees:
1st program – $75
2nd program (same program, same day) – $65
All subsequent programs (same program, same day) – $55
Title I schools – no charge
If you have further questions about the programs or want guidance, please contact Julia Gregory at jmg@tnaqua.org or 423-785-4054.