Whether through exhibit design and maintenance, diet planning and preparation, training, or veterinary care, our team of experts works each day to provide a a healthy environment for every Aquarium creature. Check out these recent stories about animal care at the Aquarium!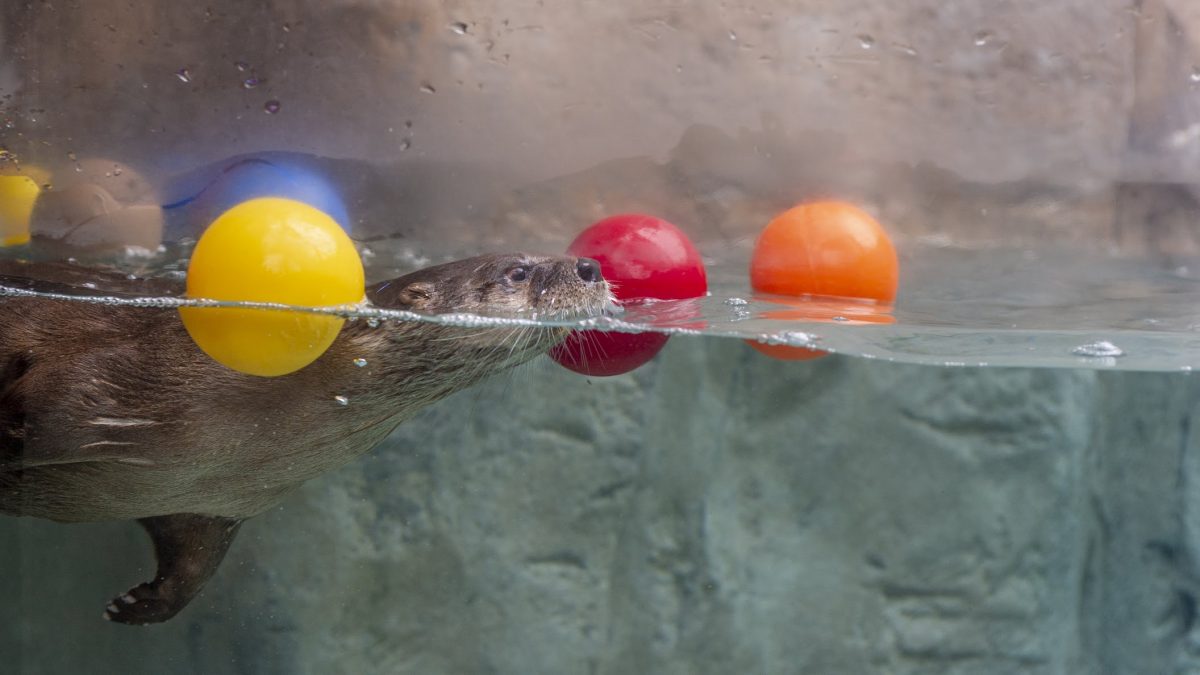 Environmental Enrichment
Enrichment is one of the most important ways the Tennessee Aquarium provides extraordinary animal care.
 "All animals lead very unpredictable lives in the natural world. It's very normal for them to work for their food and stay alert in their ever-changing world, so we use enrichment items to stimulate their minds and senses." – Sara Web, the Aquarium's Program and Enrichment Coordinator
While enrichment is a very important part of keeping animals healthy and happy, a lot of times, it simply looks like play. For example, it could be the introduction of a new holiday-themed toy or special treats inside ice discovered in an animal's habitat.
Whether it's introducing river otters to a brand new toy, providing a tortoise with a tasty new treat, or encouraging the Giant Pacific Octopus to use its incredible smarts to solve puzzles, enrichment is a full-time job. Our animal husbandry staff work every day to provide Aquarium animals with the most nurturing and engaging environment possible.
Get Involved
The Aquarium's animal experts have put together an Amazon Wish List of more than 300 enrichment items for these adorably deserving creatures. All of the items have been carefully chosen to meet enrichment goals while being safe for the individual animals. You can shop online for your favorite creatures here.
A special thanks to those who have already donated items from our wishlist!