Chattanooga, Tenn. (Feb. 6, 2023) – Prepare to enter the Quantum Realm, then journey to the world's highest peak: Ant-Man and the Wasp: Quantumania arrives at the Tennessee Aquarium IMAX 3D Theater on Feb. 16, and the critically acclaimed film Everest returns to the giant screen beginning Feb. 10.
Quantumania continues the Marvel Cinematic Universe's exploration of the Multiverse, an infinite collection of alternate universes within the comic giant's mythos that was introduced in the Disney+ series Loki. These parallel realities diverge from the familiar Marvel stories and characters viewers have come to know and love since the 2008 premiere of Iron Man.
With the events of 2019's Avengers: Endgame leading to the departure of Iron Man and Captain America from the MCU, Quantumania focuses on the newfound prominence of Scott Lang (Paul Rudd), aka Ant-Man. After two films playing second fiddle to Avengers heavy-hitters like Black Panther and Captain Marvel, Lang finds himself squarely in the spotlight after his "time heist" idea helped save the world in Endgame.
When Lang's daughter Cassie (Kathryn Newton) makes a misguided attempt to send a message to the mysterious Quantum Realm, Ant-Man and his allies — Hope Van Dyne/Wasp (Evangeline Lilly), Dr. Hank Pym (Michael Douglas) and Janet Van Dyne (Michelle Pfeiffer) — find themselves tumbling into the little-explored dimension.
The team must work together to navigate this unfamiliar universe inhabited by strange new beings. Their adventures place them on a collision course with timeline-hopping supervillain Kang the Conqueror (Jonathan Majors), who is set to serve as the chief antagonist of the MCU's upcoming Avengers films (The Kang Dynasty and Secret War).
Helmed by longtime Marvel Studios producer Kevin Feige and returning Ant-Man director Peyton Reed, Quantumania marks the first offering in the MCU's Phase Five production schedule. This upcoming content arc is slated to encapsulate a host of Disney+ series and numerous big-screen offerings, including Guardians of the Galaxy Vol. 3, The Marvels, and Captain America: New World Order.
Quantumania has big shoes to fill after Marvel Studios' recent box office successes. The studios' most-recent release, Black Panther: Wakanda Forever, grossed $180 million on its opening weekend, the highest ever for a November debut and the 13th-highest of all time.
Another box-office powerhouse, Everest, shattered previous giant screen attendance records when it first premiered in 1998, becoming the most successful IMAX film in history. Digitally remastered in 16k resolution for its 25th anniversary, this special re-release promises to "wow" a new generation.
Narrated by actor Liam Neeson and featuring the music of former Beatle George Harrison, Everest brought audiences the first-ever IMAX footage from the summit of the world's tallest mountain.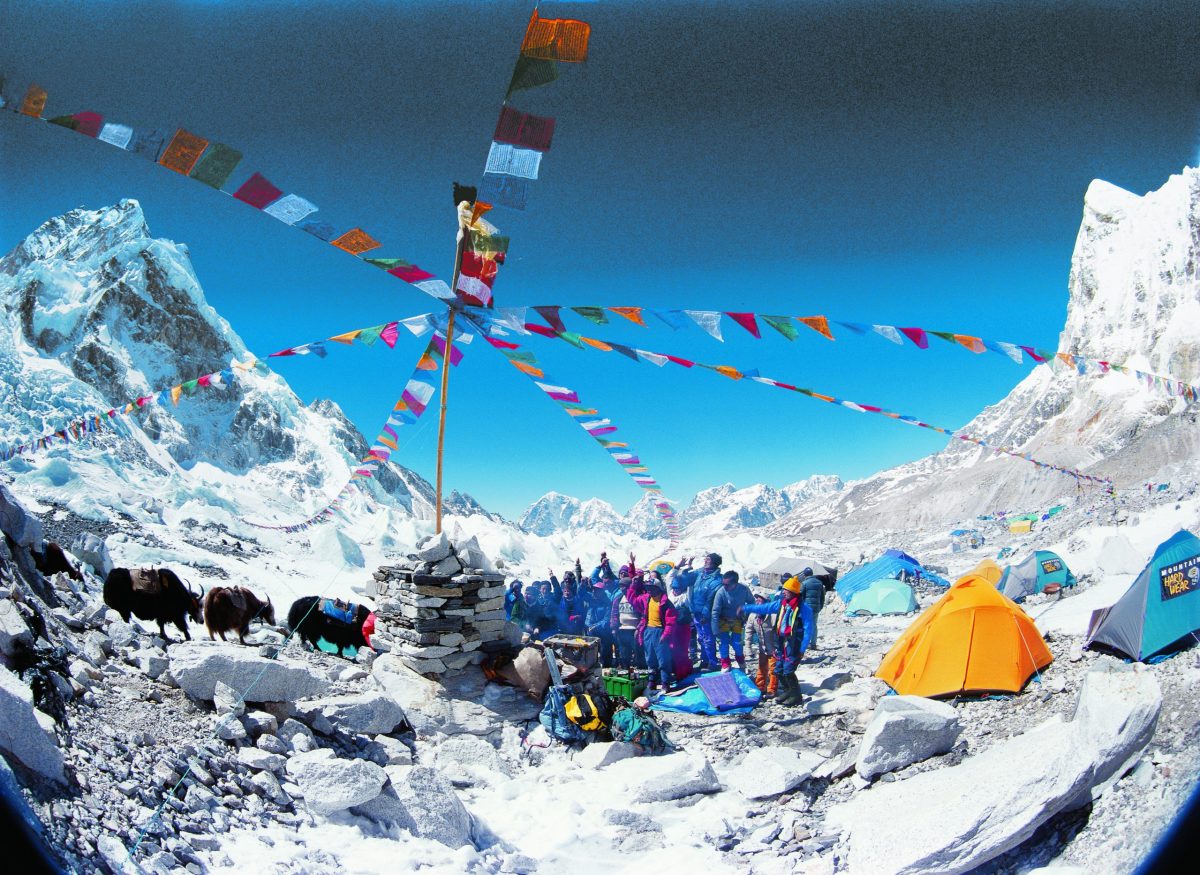 The film tells the story of four international climbers completing their historic expedition to summit Mount Everest just days after a 1996 disaster that killed eight others. This epic story of hope and strength chronicles the friends' journey as it explores how Everest was formed, introduces the audience to the mountain's distinguished sherpas (and their culture), and celebrates the power and resilience of the human spirit.
"Everest captured the world's imagination when it was released twenty-five years ago, and this new edition will allow a new generation to be inspired by the film's emotional story of human triumph over adversity," said producer and director Greg MacGillivray. "With the very latest in 16k digital scanning technology, the film will look as if it was filmed yesterday, with spectacular sharpness, clarity, and contrast in the images. Audiences will feel like they are on the summit, standing on the top of the world."
Ant-Man and the Wasp: Quantumania premieres at the IMAX 3D Theater on Feb. 16 at 7 p.m. Tickets are $15 for general admission, $13 for Aquarium members, or $10 for Deluxe/River Society members.
Everest premieres on Feb. 10 at 6 p.m. General admission tickets are $9.95 (free for Deluxe and River Society members).
Tickets are on sale now at the box office (201 Chestnut St.) and online at tnaqua.org/imax/.
Complete list of showtimes for Ant-Man and the Wasp: Quantumania:
Feb. 16-17 at 7 p.m.
Feb. 18-20 at 3:45 p.m. (3D) and 6:30 p.m.
Feb. 21-24 at 7 p.m.
Feb. 25-26 at 3:45 p.m. (3D) and 6:30 p.m.
Feb. 27-March 2 at 7 p.m.