Chattanooga, Tenn. (March 9, 2023) – For more than 30 years, the Tennessee Aquarium has served as a must-see attraction for generations of guests visiting Chattanooga and an unwavering champion of freshwater conservation science and education in the Southeast.  
From the agile antics of romping River Otters to the gaping maw of feasting Paddlefish, meeting the Aquarium's residents has forged lasting bonds between millions of visitors and the residents of Southern Appalachia's underwater rainforest. 
Just in time for spring break, visitors to the Aquarium will experience these life-filled waters first-hand, courtesy of the new Ridges to Rivers gallery, which opened March 1.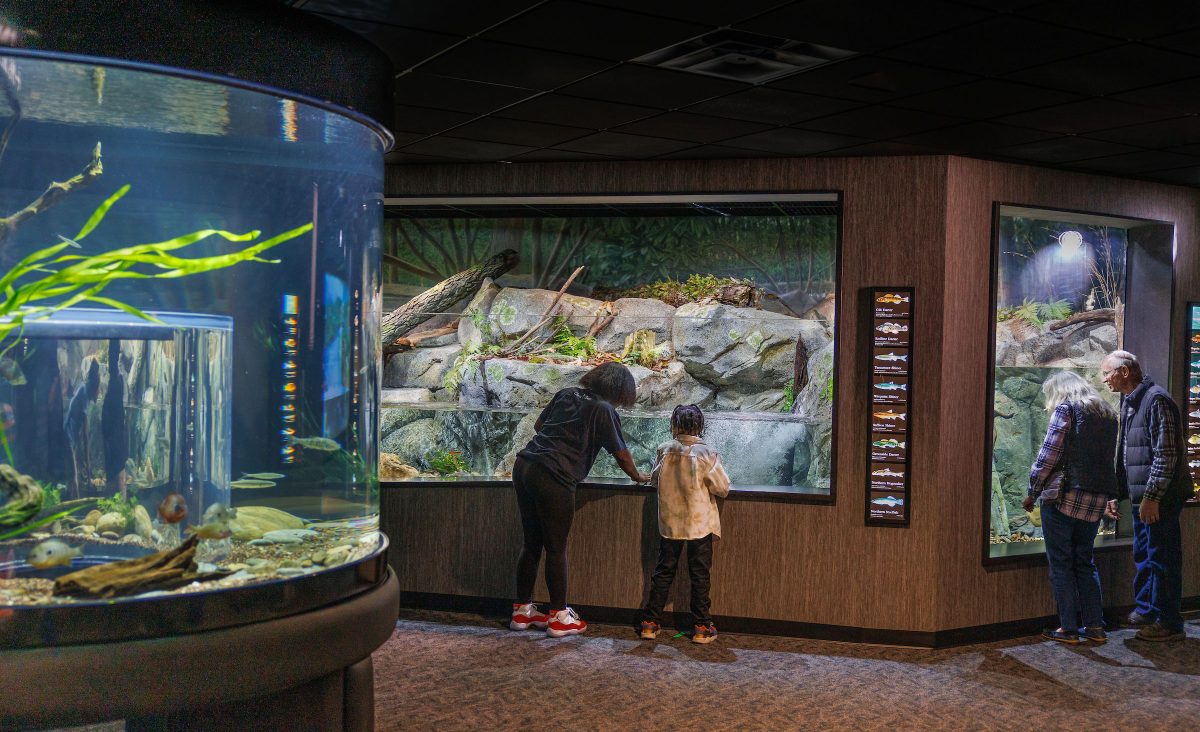 Through a series of multi-sensory exhibits, guests exploring the exhibits in Ridges to Rivers can get nose-to-fin with dozens of species of colorful minnows, iridescent darters, and gleaming sunfish that live in Appalachian waterways, from charismatic Tangerine Darters and silver-and-cornflower Alabama Shiners to primordial Lake Sturgeon. Guests walking through the gallery will feel like they've donned a dive mask and dipped their faces into the very waters found just miles upstream from the Aquarium's doors. 
The new gallery is anchored at one end by a massive 22-foot-long exhibit recreating the fast-flowing rapids and placid plunge pools of the Upper Tennessee River. On the opposite side of the new space, guests can experience a redesigned Lake Sturgeon touch exhibit, renamed Sturgeon Bend. Made possible by generous support from the Tennessee Valley Authority, this expanded experience features three times the footprint of the previous sturgeon touch exhibit, all the better for even more guests to lay fingers on these true living fossils.  Anyone can enjoy watching these prehistoric-looking fish from home by viewing the new Lake Sturgeon live web camera: https://tnaqua.org/live/lake-sturgeon-cam/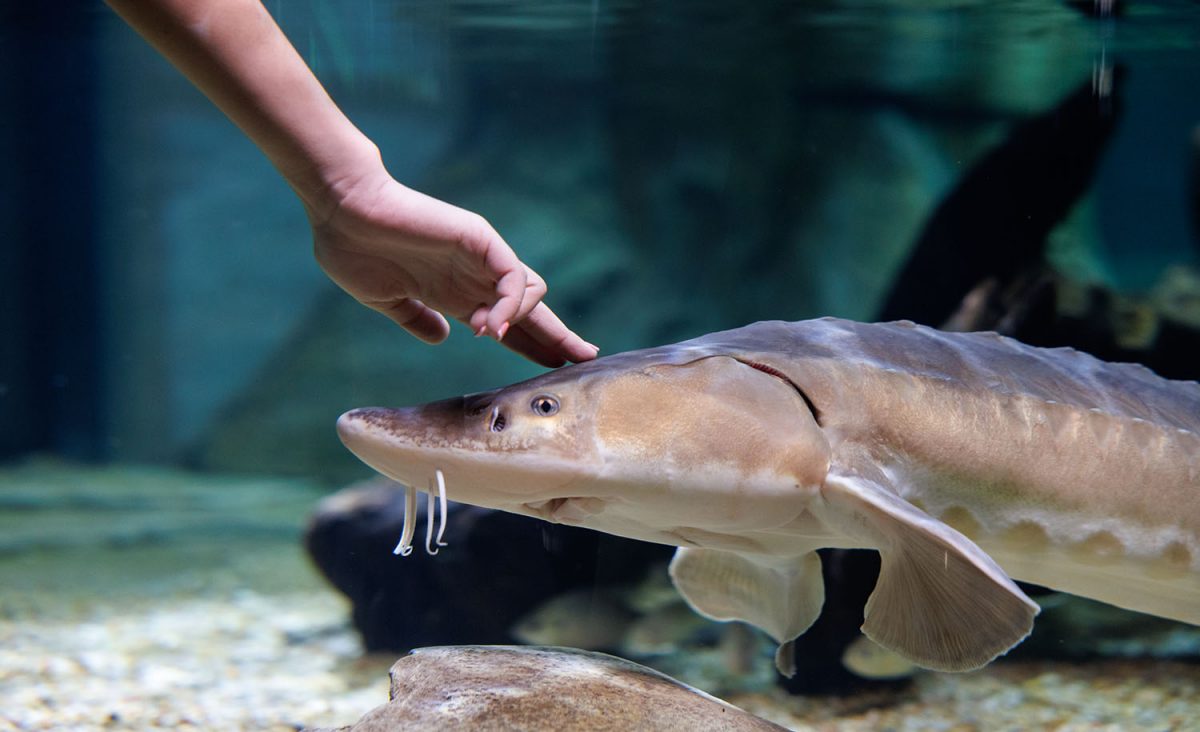 Just down the hall from Ridges to Rivers, two more newly opened exhibits welcome guests to the Rivers of the World gallery. This pairing of habitats – collectively called Seasonal Floodwaters – features some of the fantastic species found above and below the waters of South America's Amazon River basin. On one side, brilliantly-colored Poison Dart Frogs hop from mossy log to leafy bromeliad alongside an electric green Amazon Basin Emerald Tree Boa. Next door, beautifully patterned, shimmering Discus – large, flat fish nearly the size of dinner plates – and schools of neon Cardinal Tetras flit through root-tangled water.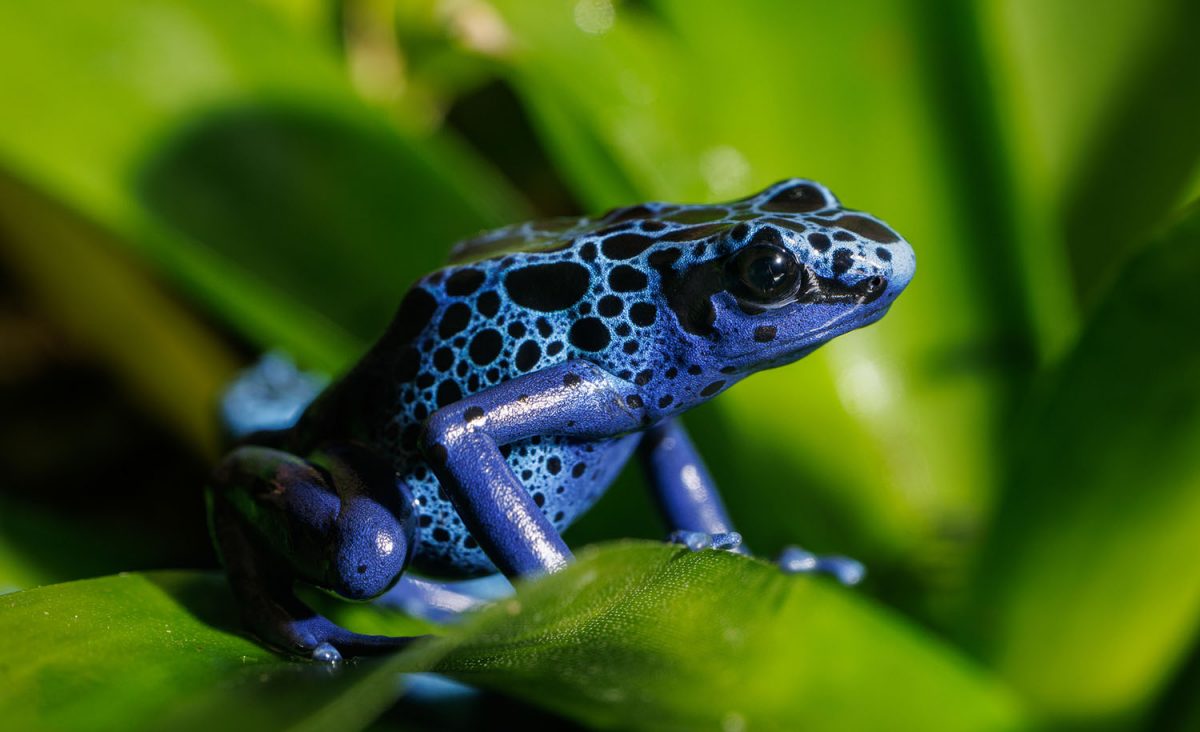 As if a redesigned gallery and new exhibits aren't enough, a new behind-the-scenes experience promises to take adventurous guests to the top of the Aquarium's largest saltwater habitat for a hands-on feeding. 
Deeper Dives: Feeding Frenzy pairs a group of up to six guests with a knowledgeable guide from the Aquarium's education team who will take them on a personal adventure through some of the facility's seldom-seen areas. Along the way, they'll learn about the animals exhibited and their roles in their wild ecosystems. However, the tour's appeal is its namesake, a chance to scatter feed the 618,000-gallon Secret Reef and its resident sharks, rays, and saltwater fishes. 
After finishing their journey from the mountain to the sea, guests can take in world-class, giant-screen entertainment on Chattanooga's largest screen at the Tennessee Aquarium IMAX 3D Theater. This movie house's six-story screen and state-of-the-art IMAX with Laser projection system offers unparalleled cinematic presentations.
The theater's current slate of 45-minute films includes:
Serengeti 3D — Take in stunning footage captured when Africa's vaunted heartland was nearly empty of human activity during the global pandemic. Watch prides of majestic Lions roam Africa's quintessential wildlands alongside packs of lean Cheetahs and millions of Wildebeest undertaking an annual migration of epic proportions.
Sea Lions: Life by a Whisker 3D — Prepare to be charmed by Otto, the Australian Sea Lion pup, while following her quest to find her mother in the Great Australian Bight. Exploring an environment as harsh as it is beautiful, Otto offers an adorable introduction to this colony of critically endangered marine mammals and the humans working to save them.
Everest — Returning in triumphantly remastered form, this giant screen classic chronicles the hope and resilience of the human spirit of four international climbers embarking on a historic expedition to summit the world's tallest peak. Everest shattered records when it premiered in 1998 to become the most successful IMAX film in history and has now been digitally remastered in 16K resolution for its 25th anniversary.
Guests may combine their visits with an IMAX combo ticket for discounted admission to both the Aquarium and IMAX 3D Theater. 
Learn more about the new Ridges to Rivers exhibit at tnaqua.org/exhibit/ridges-to-rivers/ 
More information about spring break at the Aquarium by visiting tnaqua.org/spring-break/  
Showtimes, movie info and advanced tickets to the IMAX 3D Theater are available at tnaqua.org/imax/