Chattanooga, Tenn. (June 22, 2023) – The first of three of the summer's biggest blockbusters will arrive at the Tennessee Aquarium IMAX 3D Theater just in time for the Fourth of July holiday. 
Legendary archaeologist and hero Indiana Jones (Harrison Ford) returns to the big screen for a final adventure in Indiana Jones and the Dial of Destiny, premiering Thursday, June 29. Next, international superspy Ethan Hunt (Tom Cruise) and his Impossible Missions Force team are back to tackle another global threat in Mission: Impossible – Dead Reckoning Part One, which begins with a special premiere event Monday, July 10, at 7 p.m. Finally, Christopher Nolan's epic and highly anticipated thriller Oppenheimer premieres July 21 with IMAX-exclusive expanded aspect ratio content. 
Dial of Destiny marks the fifth installment of the titular character's adventures – and actor Harrison Ford's final film portraying the role of Indiana Jones. In an enduring franchise that has spanned more than 40 years, the stereotype-defying archaeology professor has saved both the ancient Ark of the Covenant and the fabled Holy Grail from a villainous regime bent on using the artifacts for evil. 
Nearing his retirement, Indy must once again pick up his iconic whip and fedora to save another ancient artifact when the remnants of that regime return from the shadows. 
John Rhys-Davies and Karen Allen return to reprise their roles as franchise regulars Sallah and Marion, while Phoebe Waller-Bridge (Fleabag), Mads Mikkelsen (Fantastic Beasts: The Secrets of Dumbledore), Antonio Banderas (Pain and Glory) and Boyd Holbrook (Logan) bring fresh faces to the new film. 
The music of Indy's adventures is nearly as legendary as the films themselves, and composer John Williams (Star Wars franchise, Jurassic Park, Harry Potter franchise) returns to compose the score for Dial of Destiny.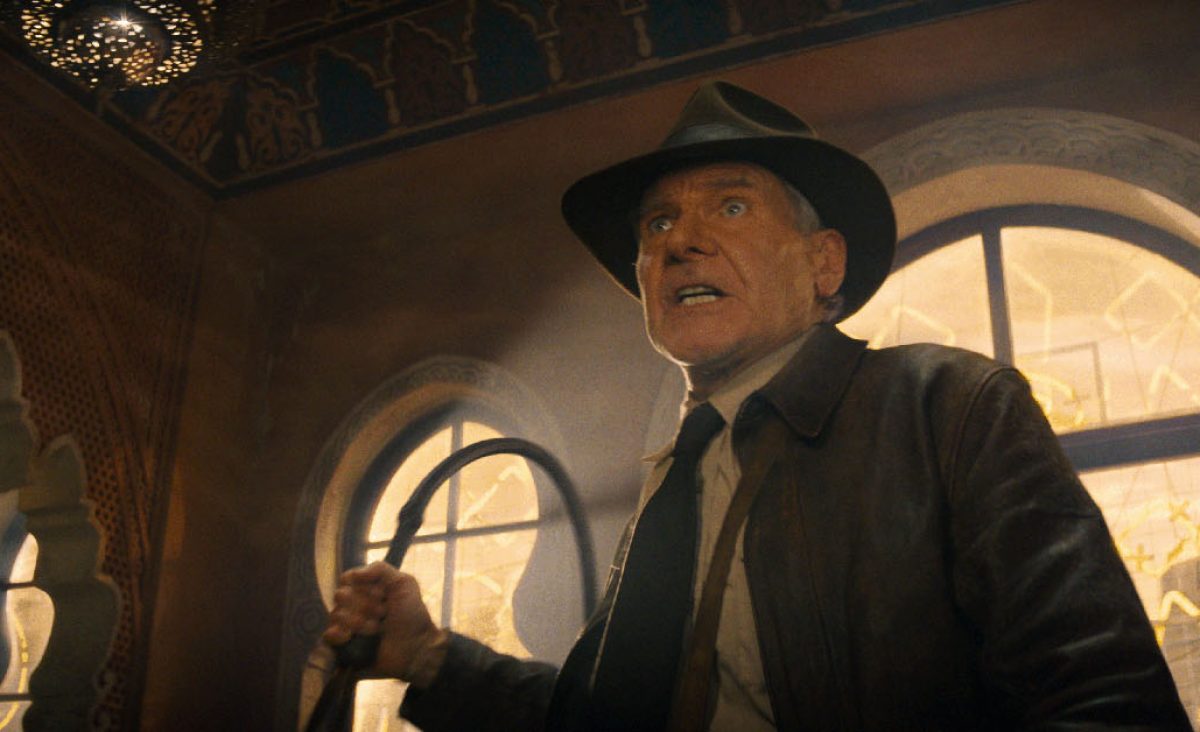 The next installment of superspy Ethan Hunt's (Tom Cruise) never-ending mission to save the world, Mission: Impossible – Dead Reckoning Part One, sees Hunt and his IMF team embark on a mission to track down a new and deadly weapon of mass destruction that could threaten all of humanity.  
From his beginnings as a blacklisted agent dangling on a wire to infiltrate an ultra-secure server room at CIA headquarters in 1996's Mission: Impossible, Hunt and the Impossible franchise has delivered increasingly incredible stunts and action-packed visuals through six films across two decades. This latest installment, the first since 2018's box office hit Fallout, promises to be the most thrilling yet. 
Dead Reckoning also stars Rebecca Ferguson (Dune), Cary Elwes (The Princess Bride), Simon Pegg (Star Trek franchise), Ving Rhames (Pulp Fiction), and Hayley Atwell (Captain America). 
Mission: Impossible fans can enjoy an early access fan event on Monday, July 10, at 7 p.m., where ticketholders will receive an exclusive collector's print and IMF pin (while supplies last).
Director Christopher Nolan's (Interstellar, Dunkirk, Inception) highly anticipated biographical thriller Oppenheimer tells the story of American physicist and atomic bomb developer J. Robert Oppenheimer and the race to create the first nuclear bomb and end World War II.  
The film stars Cillian Murphy (28 Days Later, Inception, Peaky Blinders) as J. Robert Oppenheimer, often called the "father of the atomic bomb" for his role in the Manhattan Project. That undertaking was eventually headquartered just 100 miles from Chattanooga in Oak Ridge, Tennessee, and employed nearly 130,000 workers at sites across the United States during its peak. 
Nolan created Oppenheimer for the IMAX screen, using IMAX cameras and a combination of IMAX 65mm and 65mm large-format film – including, for the first time, sections in IMAX black and white analog photography – to enhance his storytelling. Only in IMAX, film sequences will expand vertically to fill the entire screen with an expanded aspect ratio.  
The film will be shown at the Aquarium's IMAX Theater using the IMAX with Laser projection system, where the dual 4K laser projectors produce clear, high-contrast images with powerful laser-aligned digital sound for an immersive moviegoing experience that cannot be experienced in a standard theater.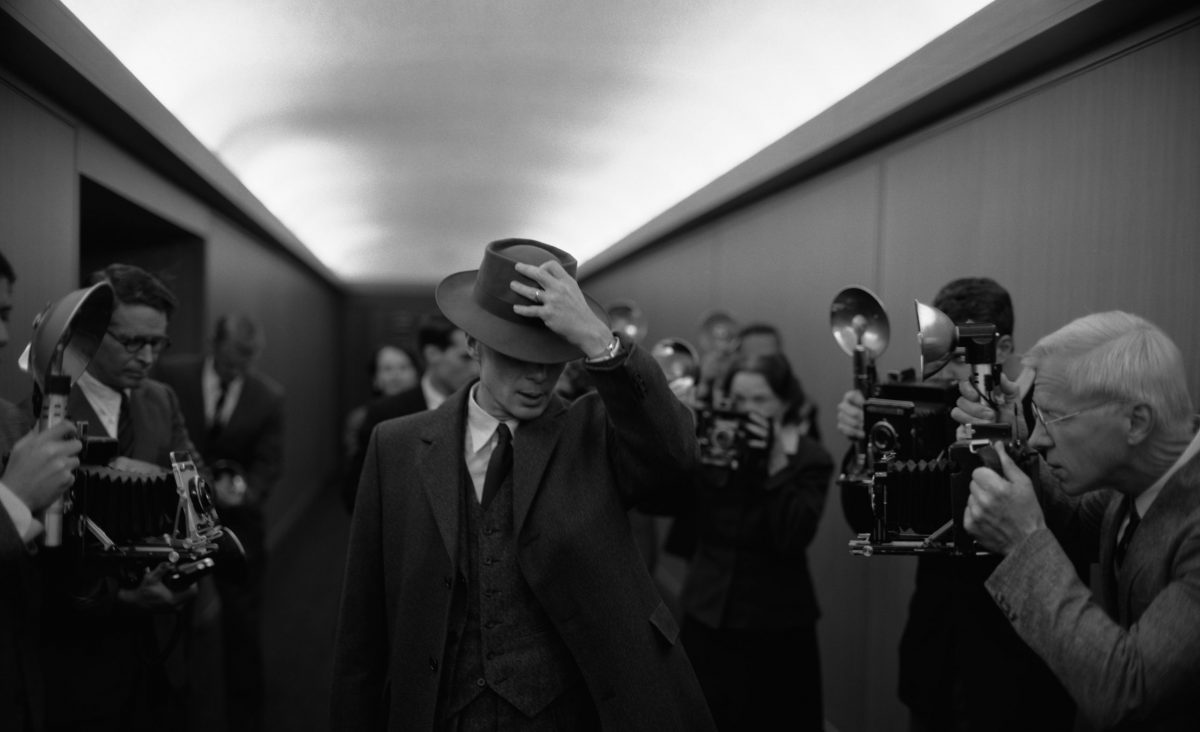 The newly launched 45-minute film Secrets of the Sea 3D is plays daily at the IMAX 3D Theater. Exploring the curious cooperative connections between marine life, rather than the fish-eat-fish dynamic typically shown in underwater films, Secrets of the Sea is a fantastic option for moviegoers looking for a shorter IMAX experience than a feature-length film.  
Its focus on underwater worlds connects viewers more deeply to Tennessee Aquarium visitors touring the nearby Ocean and River Journey buildings, where they will find enormous Sand Tiger Sharks that roam the Gulf of Mexico and curious Clownfish peering from the tentacles of anemones. 
They'll also find smaller darters, shiners, and minnows that swim in the waters of the nearby Tennessee River's headwater streams in the new Ridges to Rivers gallery, which launched earlier this spring. Featuring native species in new and dynamic multisensory exhibits, guests can see, hear and even touch some of the native fishes that roam the Southeast's underwater rainforests. 
For a complete list of IMAX showtimes, ticketing, and more information, visit https://tnaqua.org/imax/.
All Indiana Jones and the Dial of Destiny, Mission: Impossible – Dead Reckoning – Part One, and Oppenheimer showtimes are in 2D.