Chattanooga, Tenn. (April 19, 2022) – Tennessee Aquarium president and CEO Keith Sanford has announced the addition of two new positions to the Aquarium's senior leadership team. Micheal Floyd was recently hired as the Aquarium's Vice President of Guest Experience, and Melanie King was promoted to Vice President, Chief Development Officer.
Technically, Micheal Floyd is returning to the Aquarium. Most of his career has been in service to guests under the iconic glass peaks of the River Journey and Ocean Journey buildings. He was previously employed as the assistant manager within the admissions department and later served as manager of the Aquarium's gift shops. Floyd served as the Aquarium's store director until the riverfront institution entered into a partnership with Event Network in January 2020.
"Micheal is passionate about the Tennessee Aquarium, its mission, and providing guest interactions that go above their expectations," Sanford says. "He has expressed excitement to work hand in hand with admissions and visitor services to ensure employees and guests have the most satisfying Aquarium experience moving forward."
Floyd holds a B.A.S. in technology management and an A.A.A. in business administration from Dalton State College and a computer support specialist diploma from Georgia Northwestern Technical College.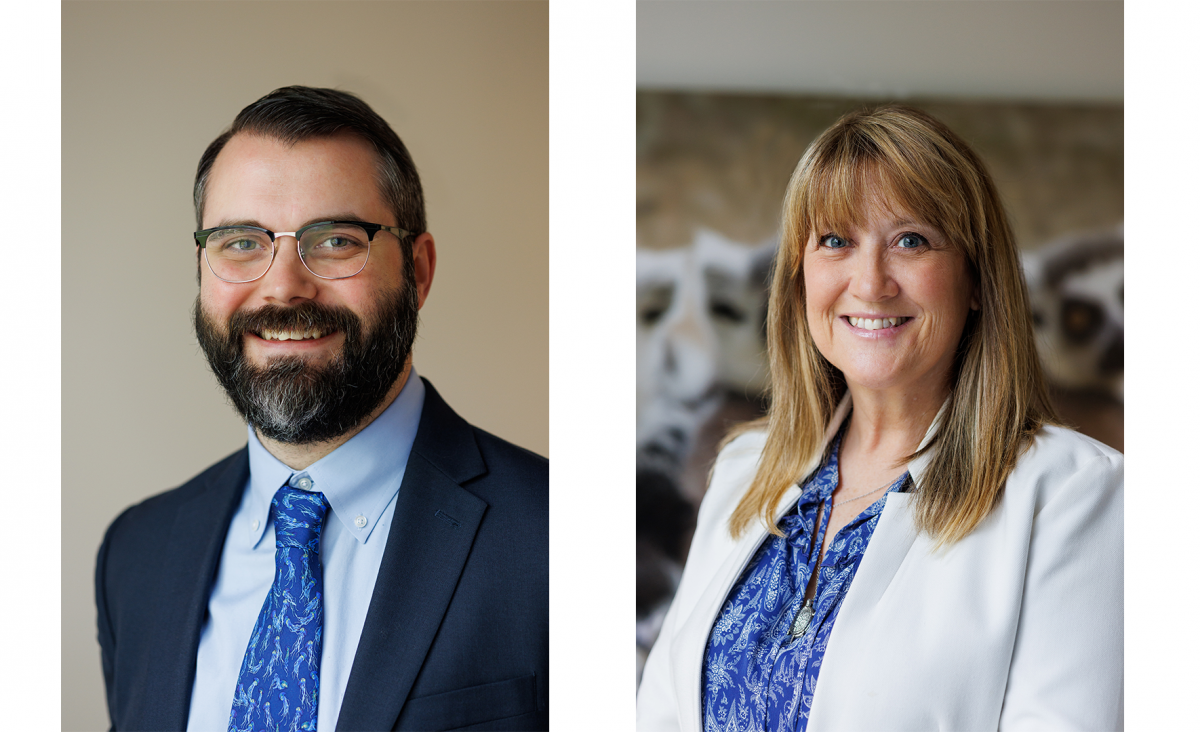 Micheal Floyd, Vice President of Guest Experience (left), Melanie King, Vice President, Chief Development Officer (right)
Melanie King was hired as the Aquarium's senior development officer in June 2017. A year later, she was promoted to director of development. In this role, King has been very successful in fundraising and building strong relationships with the Aquarium's network of donors and community partners.
"Melanie believes strongly in the Aquarium's mission, especially regarding the conservation challenges we tackle every day," Sanford says. "The success the development department has seen under her management speaks to the passion and commitment Melanie has demonstrated toward cultivating support for our animal care, freshwater science, and education programs. Her team helps ensure the Aquarium will continue to have a profound impact on the broader community."
Prior to joining the Aquarium, King served as vice president of business development at the Georgia Tech Alumni Association, where she worked for almost 12 years. Other previous roles include director of development positions with the National Wildlife Federation and the Georgia Conservancy.
King holds a B.A. in English Literature from Stony Brook University in New York.