Chattanooga, Tenn. (March 30, 2023) – From being exploited for food and collected to supply a bustling pet trade to the catastrophic destruction of their habitat, many Asian turtles' prospects for survival are new-moon dim.
However, this week, a glimmer of hope arrived for one tremendously imperiled species with the hatching of two Arakan Forest Turtles at the Tennessee Aquarium. No zoo or aquarium has successfully bred this species since the hatching of a single individual at the California-based Turtle Conservancy in 2017.
A predominantly terrestrial species, Arakan Forest Turtles are only found in bamboo and old-growth forests in the Arakan Mountains of extreme southeastern Bangladesh and western Myanmar. The International Union for Conservation of Nature (IUCN) now classifies the species as critically endangered.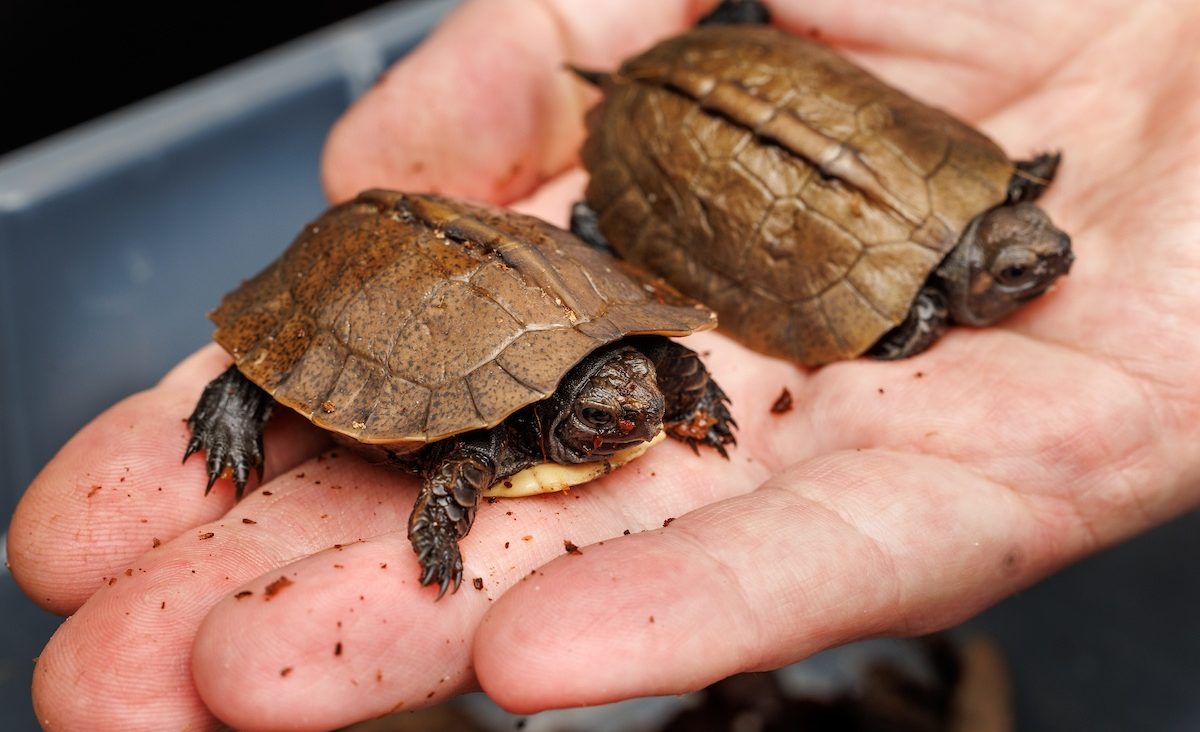 "It feels pretty good to see these guys hatching," says Bill Hughes, the Aquarium's herpetology coordinator. "This species was managed under a Species Survival Plan, but it's not anymore because so few zoos and aquariums have Arakan Forest Turtles."
"But," Hughes adds, "I maintain the official records for all of institutions accredited by the Association of Zoos and Aquariums that care for this species. I don't get to do many updates for the book these days, so if nothing else, now I have some data entry to do, and that excites me."
As rare as they are today, Arakan Forest Turtles were once believed to be extinct. They disappeared from view in 1908 but were rediscovered at an Asian food market in 1994.
Since its reappearance, only a handful of accredited zoos and aquariums, including the Tennessee Aquarium, have worked to harbor and breed a population of Arakan Forest Turtles to remain protected in human care.
The parents of these adorably teeny turtles are a pair of adults hatched at Zoo Atlanta and sent to the Aquarium as juveniles. The female laid a clutch of five eggs in late November of 2022. The first hatchling, measuring less than three inches long, emerged overnight from its oblong egg in an off-exhibit incubator on Thursday, March 23. The second followed four days later.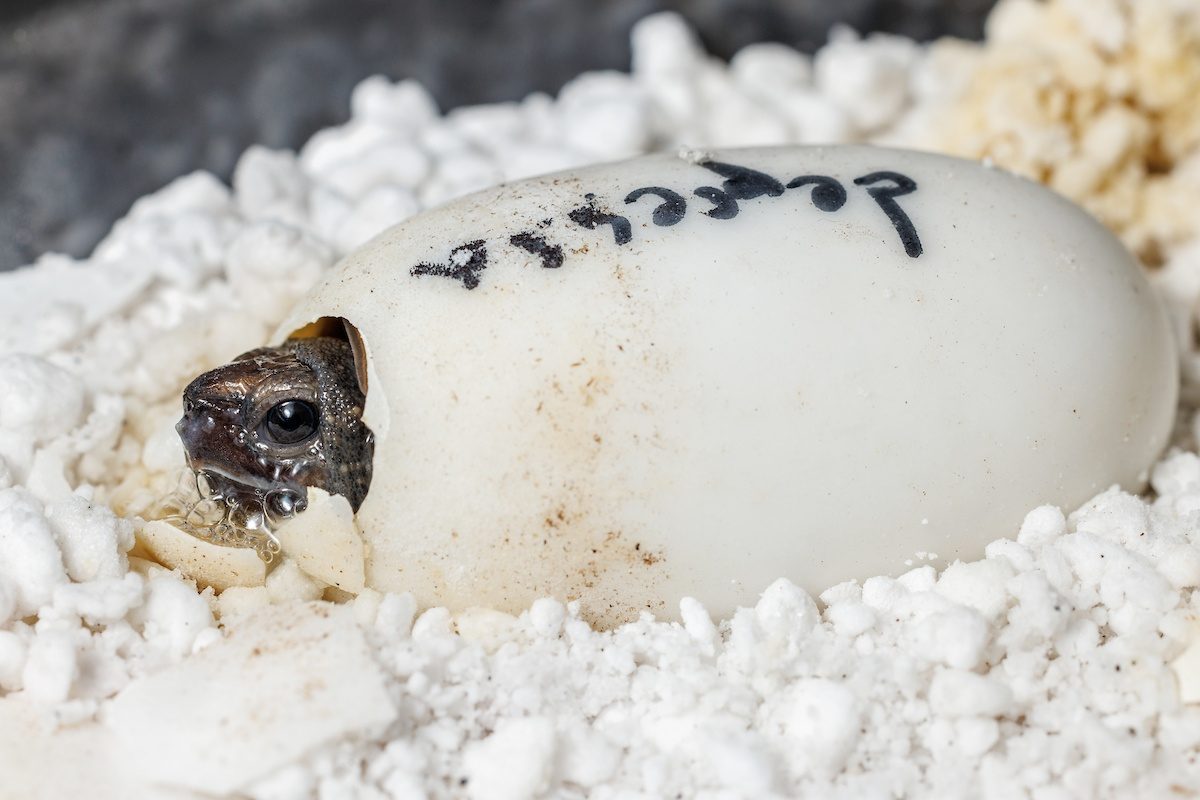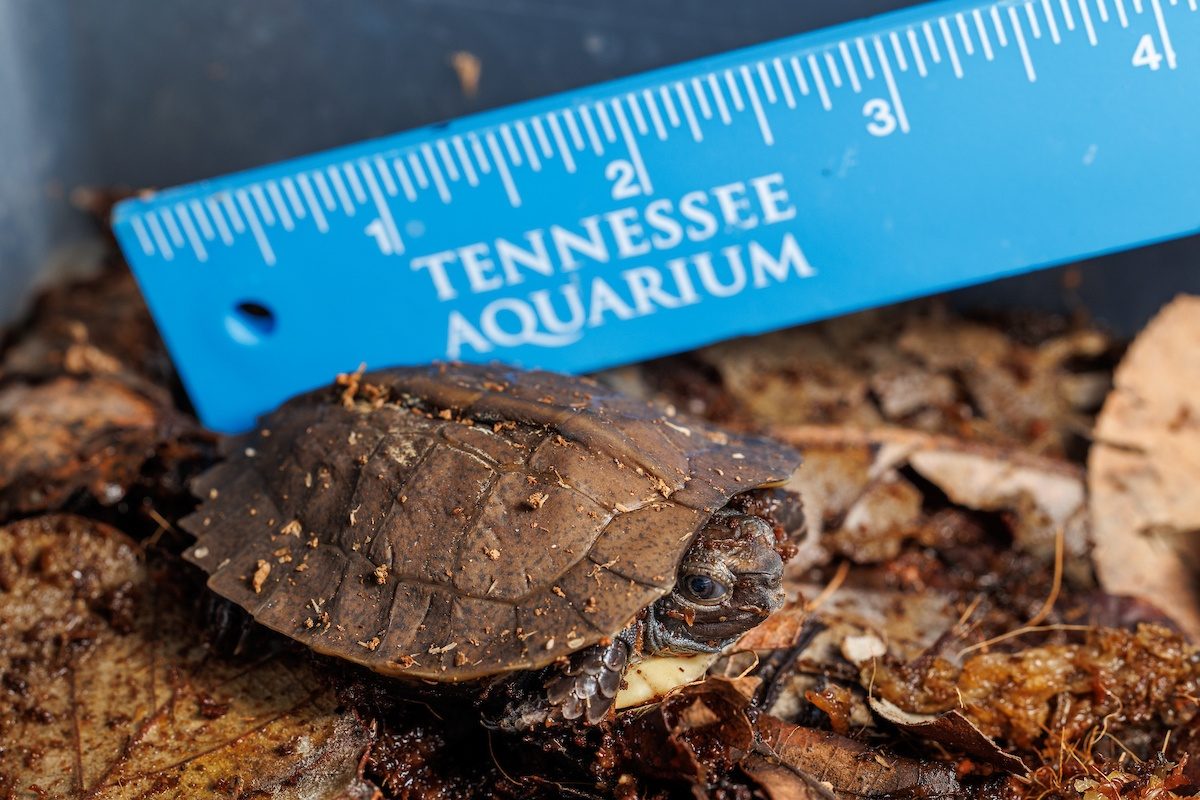 These are the first Arakan Forest Turtles ever hatched at the Tennessee Aquarium. Viewable inside the working turtle nursery in the Aquarium's Turtles of the World gallery, these latest additions to the population of Arakan Forest Turtles will serve a vital role as representatives of their wild brethren to the public, Hughes says.
"This is a big moment for us as an institution," he says. "Most people don't know what an Arakan Forest Turtle is, and if you don't know about something, maybe you don't care about it.
"By hatching some little, obscure turtle from Myanmar and Bangladesh and going — 'Look at this interesting little turtle. It's rare and endangered in the wild' — these guys act as ambassadors for their species, letting the public know there's a problem."
These hatchlings are the latest success story in the Tennessee Aquarium's long history of preserving and protecting imperiled turtles. In 2007, the Aquarium celebrated the first-recorded hatching of the critically endangered Beal's Four-eyed Turtle at a North American facility. Since then, the Aquarium has hatched 18 Beal's Four-eyed Turtles and 47 of the closely related Four-eyed Turtles, which is also classified as critically endangered.