Chattanooga, Tenn. (Sept. 21, 2023) – Hidden beneath the Tennessee Aquarium's glass peaks in downtown Chattanooga are some rather talented yet undiscovered avant-garde animal artists. Recently, they've been putting their paws, claws, and — tails — to work creating masterworks as part of the Aquarium's annual fundraising auction. 
The online auction begins Sept. 22 and is a prime opportunity for eager art enthusiasts and Aquarium supporters to add pieces to their collections by these animal savants.  
This year's auction includes almost 50 original paintings created using non-toxic, animal-safe tempura paint under the watchful eyes of the Aquarium's animal care specialists. Each canvas displays paint "strokes" made by the walking, hopping, slithering, and crawling of birds, mammals, reptiles, amphibians, and, yes, even insects that call the Aquarium home.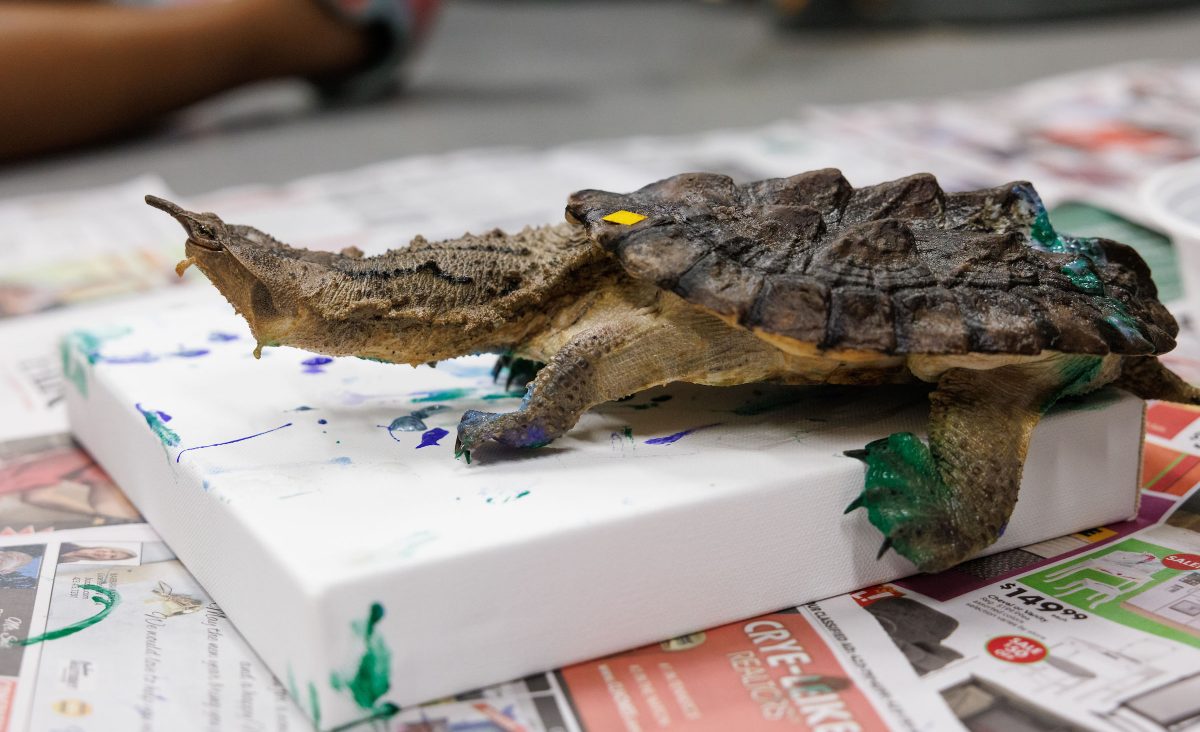 A Mata Mata turtle paints a canvas.
Dynamic Southern Flying Squirrel duo Piper and Panama channeled their yearning for fruits, nuts, and seeds into an intricate pattern of purple and pink. A young Roti Island Snake-necked Turtle created a soft watercolor in calming shades of blue and violet. At the same time, a congregation of American Alligators employed their entire bodies to create of three dynamic masterpieces whose colors match those of the toenail caps used by their caretakers to identify them. 
From beloved Aquarium favorites like North American River Otters and Gentoo Penguins to lesser-known residents such as the Mata Mata turtle and a pair of Madagascar Hissing Cockroaches, more than two dozen species contributed their artistic skills to this year's biddable art.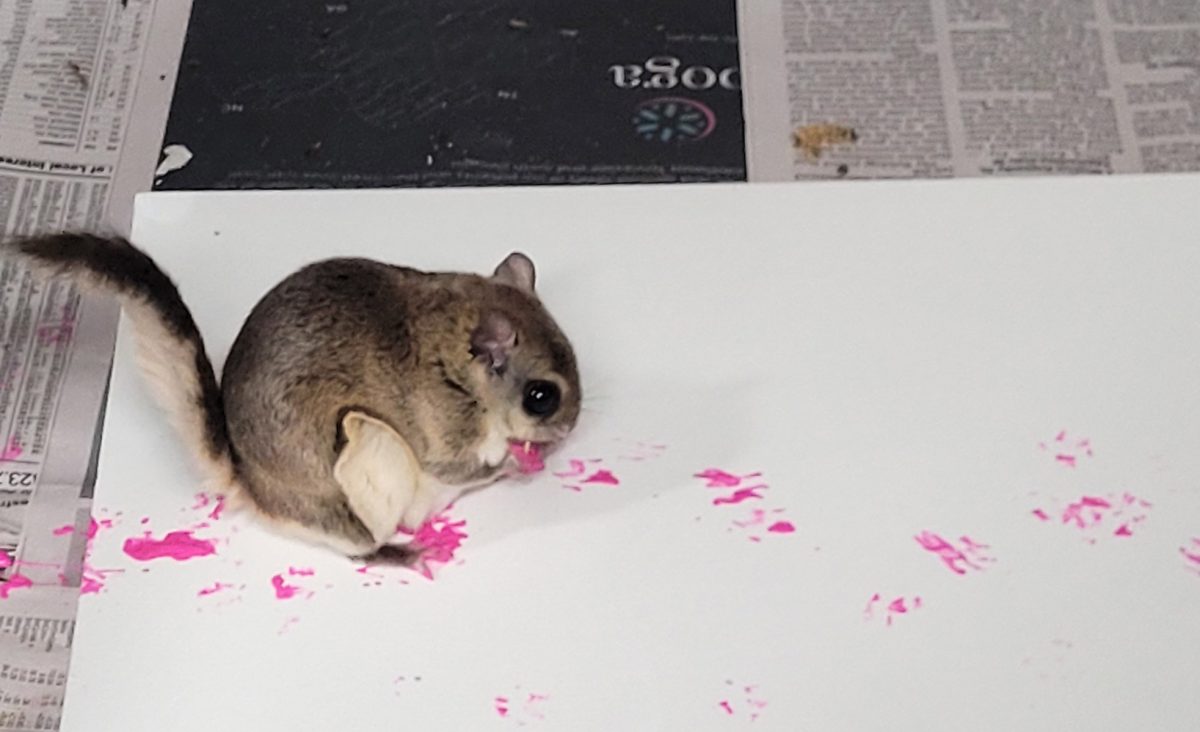 Piper the Southern Flying Squirrel paints a canvas.
For a more "human" touch, the auction will also include contributions by Atlanta-based artist and social media star Andrea Nelson, who lent her considerable talents to the auction for the second year. Two collaborative artworks created by Nelson with Ring-tailed Lemur Rolo and Red-ruffed Lemur Lyra are up for grabs this year. 
If merely owning a piece isn't entirely novel enough, bidders can also vie for a chance to paint with the animals. These one-of-a-kind encounters offer an opportunity to work alongside these fantastic fauna to create display-worthy art and lifelong memories in equal measure.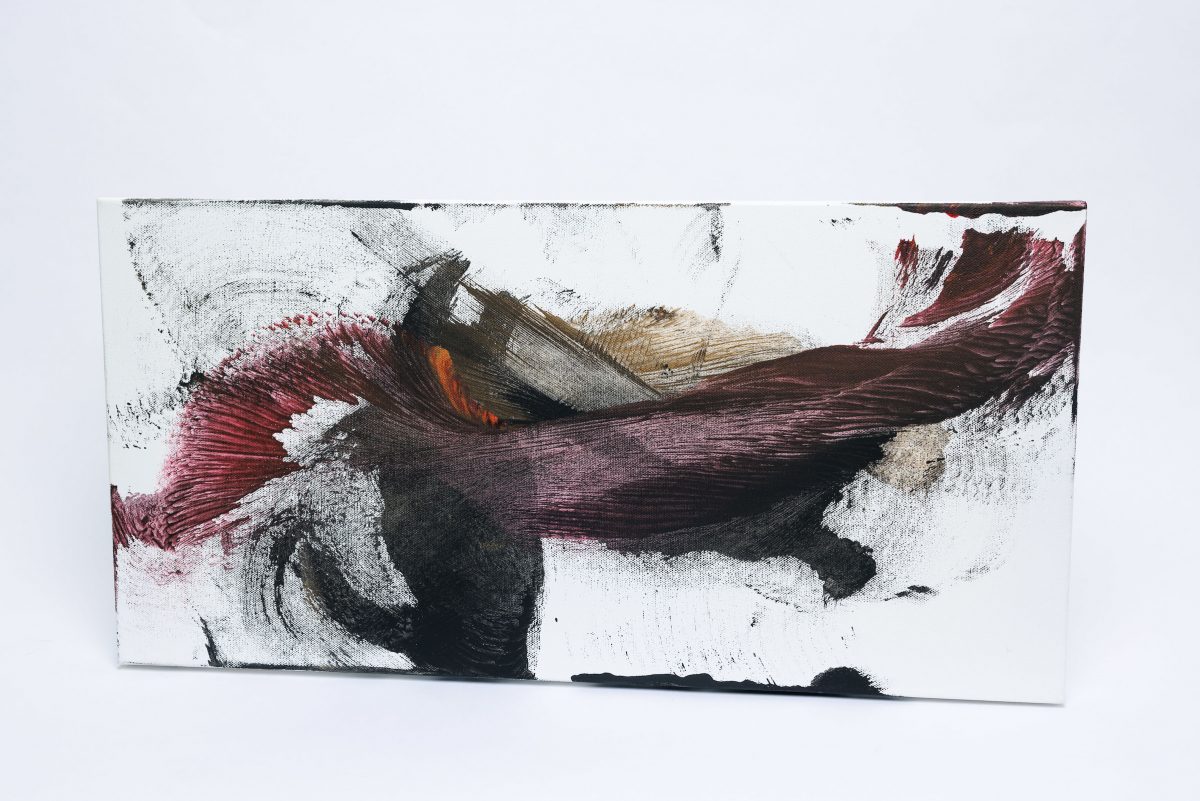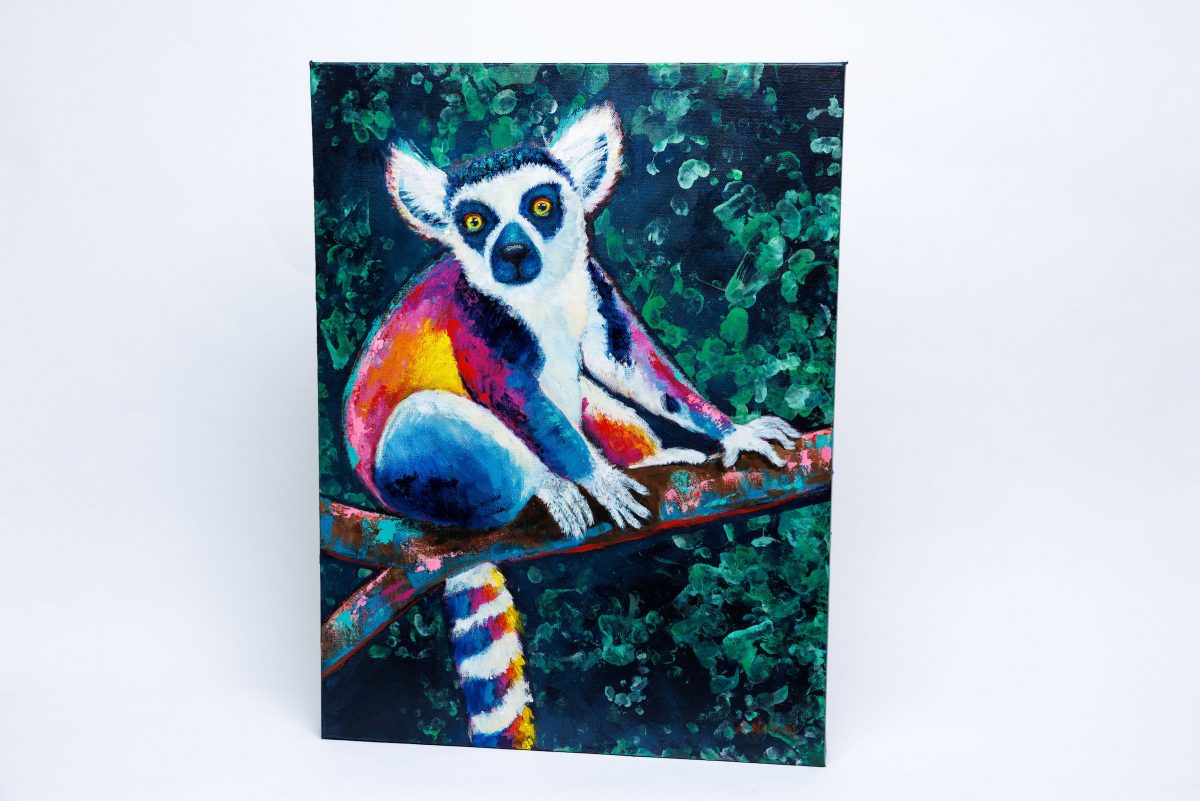 Bidders should leap at the chance to lounge with lemurs in a behind-the-scenes experience, during which they'll help prepare inspirational snacks before painting with these Malagasy Matisses.
For a less artistic — if no less memorable — meet and greet, participants can bid on an encounter with a Giant Pacific Octopus, during which they'll prepare a special enrichment treat and then get tentacle close to one of nature's wildest and most intelligent undersea creatures.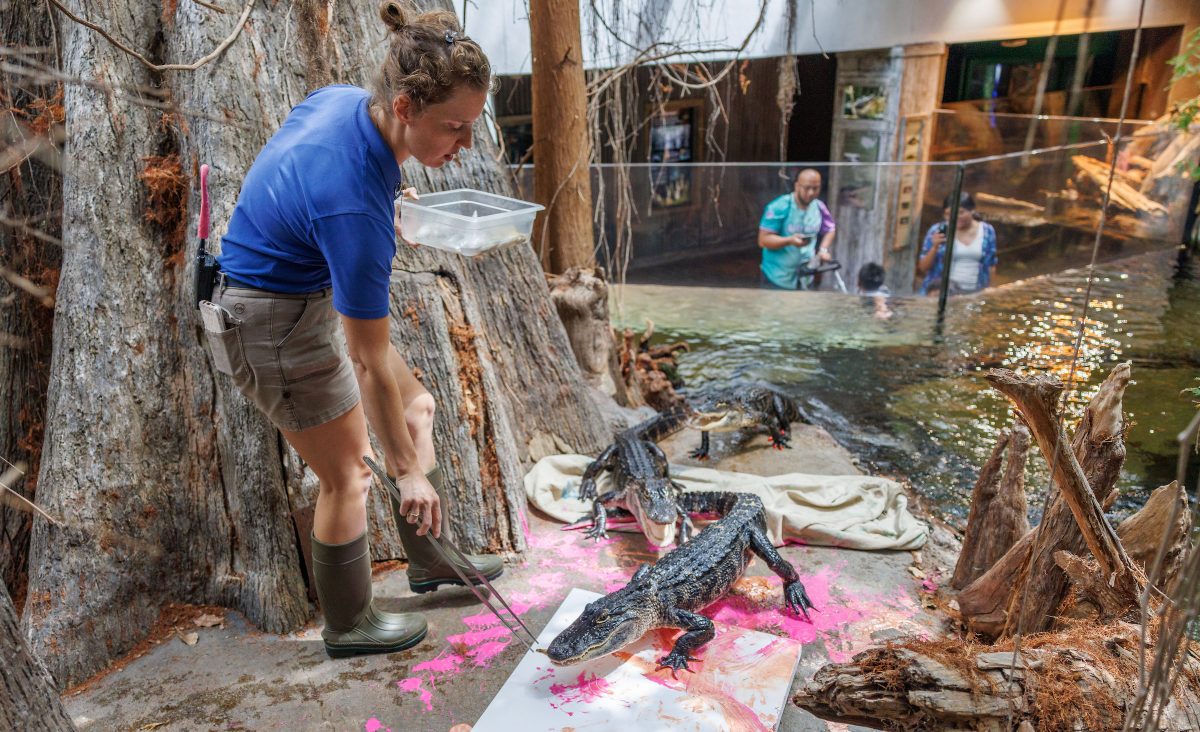 Senior Animal Care Specialist Jennifer Wawra paints with an American Alligator in the Delta Country exhibit for the Tennessee Aquarium's fall fundraising auction.
In addition to these unique opportunities, the auction also features a host of fine art, goods, and photographic prints by talented craftspeople, generous donors, and Aquarium staff and volunteers.
The Aquarium's fundraising auction begins at 10 a.m. (Eastern) on Friday, Sept. 22, and ends Friday, Sept. 29 at 10 a.m.  
All proceeds from auction sales support the Aquarium's nonprofit mission to connect people with nature and inspire them to make informed decisions about water and wildlife. For more information about the items being auctioned or to place a bid, visit tnaqua.org/auction