October 1-31
Each year, the Tennessee Aquarium celebrates ODDtober – a time to appreciate the weird and wonderful side of nature. This year, while our offerings will be a bit different, our team of experts is excited to once again highlight Aquarium creatures with traits, adaptations and behaviors even stranger than fiction.
When visiting the Aquarium in October, you'll learn strange-but-true facts about some of your favorite – and some lesser-known – animals and even see Electric Miguel, our own electric eel, in a different light. (Hint, hint #nospoilers.) A self-guided scavenger hunt will also send visitors on a quest to identify some of the Aquarium's strangest inhabitants.
Download Scavenger Hunt Activity Sheet (Coming soon)
NEW for 2020 – We are excited to share ODDtober with even more Aquarium "fins" as this year's celebration also includes a livestream series. Throughout the month, we'll introduce you to amazing animals like an eight-armed cephalopod with three hearts, crabs that can grow as big as a car and a bushy-tailed rodent that glows in the dark!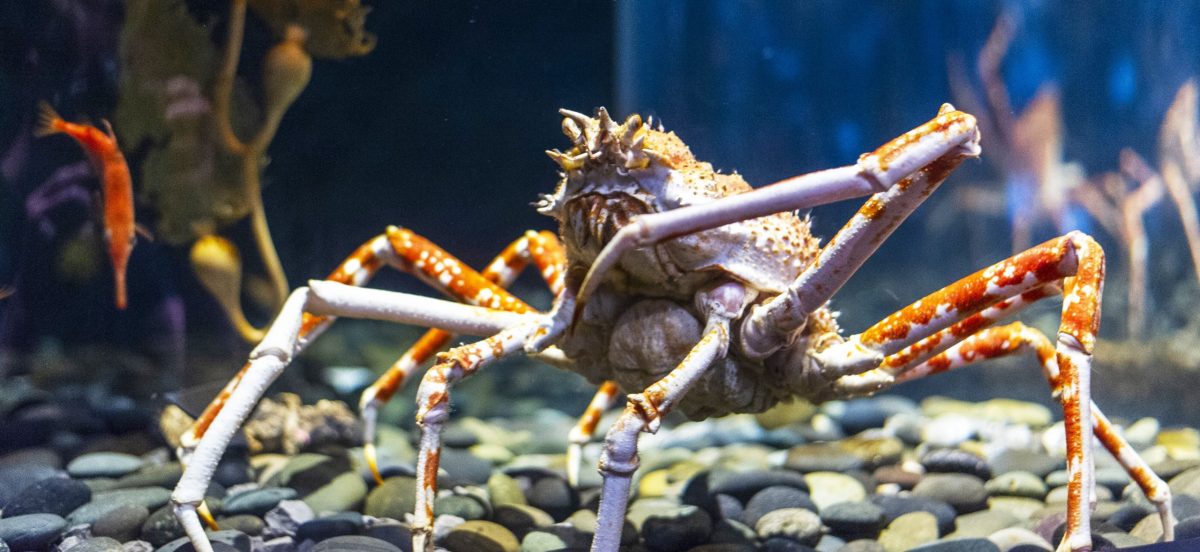 Livestream Schedule
Each of these streams will begin at 3:30 pm ET, unless otherwise noted. (Schedule subject to change.)
Week 1
Monday, October 5 – Underwater Pumpkin Carving (special time: 9:00 am ET)
Tuesday, October 6 – Aquatic Caecilians
Friday, October 9 – Octopus and Cuttlefish
Week 2
Monday, October 12 – Giant Japanese Spider Crabs
Tuesday, October 13 – Snake-necked Turtles
Thursday, October 15 – Porcupinefish
Week 3 
Monday, October 19 – Flying Squirrel
Wednesday, October 21 – Chameleons
Friday, October 23 – Flashlight Fish
Week 4
Monday, October 26 – Otters & Pumpkins
Wednesday, October 28 – Odd Birds