Chattanooga, Tenn. (Nov. 16, 2023) – The Tennessee Aquarium is always a magical place to visit, but the arrival of the holiday season brings all-new levels of joy and wonder to guests' journey from the mountains to the sea.
The Aquarium's annual Holidays Under the Peaks celebration begins Monday, Nov. 27. This year's sled-load of wondrous offerings includes:
seasonal trimmings to the Aquarium's exhibits and galleries
weekly themed programming
the return of a beloved family favorite film
photo ops with a beloved elf of especially jolly persuasion
After a long year of preparing a world's worth of toys for the Big Night, Santa is once again taking time to visit the Aquarium and take a dip in some of its largest exhibits. Donning his fins and SCUBA gear, St. Nick will make weekend dives in the River Journey building's River Giants and Tennessee River exhibits. These special events will occur at 2 p.m. on Saturdays and Sundays leading up to Christmas, except Sunday, Dec. 24.
Guests who want to get closer to Santa under drier circumstances will get additional opportunities to sidle up and pass on their holiday wishes this year. Photos with Santa with a festive backdrop of wintry trees will be available for guests to pre-purchase from Nov. 24 – Nov. 26 and Dec. 15 – Dec. 24.
While exploring the River and Ocean Journey building galleries during Holidays Under the Peaks, guests will also encounter educators eager to bring them closer to the natural world through themed animal encounters and interactive experiences. You might meet a Chocolate Chip Sea Star during "holiday treats" week or learn about where an Eastern Box Turtle lives in the coldest months during "home for the holidays" week.
In the Rivers of the World gallery, the Aquarium's resident c-eel-ebrity Electric Eel, Miguel Wattson, will once again delight guests with a special light display near his exhibit that illuminates in response to his bioelectric discharges.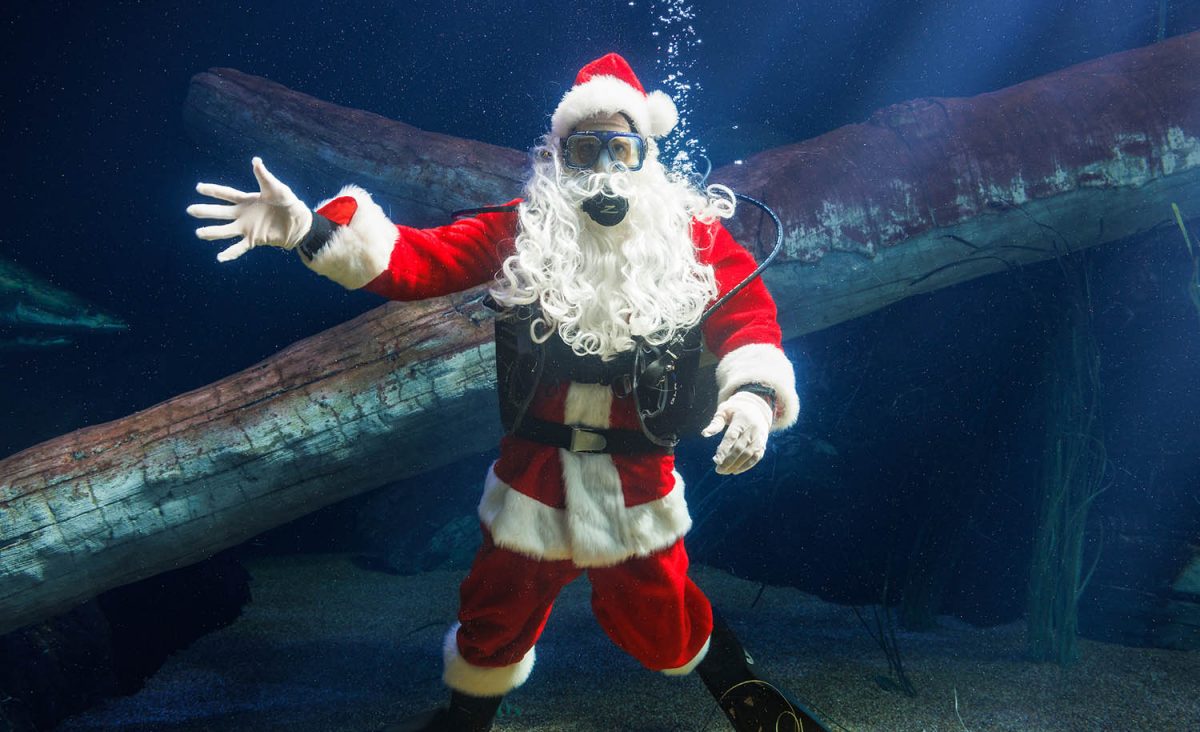 SCUBA Claus dives in River Giants.
Across the street at the IMAX 3D Theater, a holiday celebration at the Aquarium would only be complete after taking in a screening of The Polar Express 3D. This modern holiday classic will be shown daily from Friday, Nov. 24, through Tuesday, Dec. 26 (except Christmas Day – Monday, Dec. 25). Families looking for an extra-special experience can don their favorite pair of PJs and sip hot cocoa for an early screening of the film during the annual [community.tnaqua.org/events/2023-events/pjs-and-polar-express-2023]PJs and Polar event at 9:15 a.m. on Saturday, Dec. 16.
If you're looking to gift someone an entire year of adventures, consider purchasing an Aquarium membership this holiday season. Memberships begin at $135 for dual options and $195 for families, offering a full year of aquatic adventures at the Aquarium. Deluxe memberships also include unlimited access to 45-minute IMAX films. Learn more at tnaqua.org/gift
Are you so enthralled by the animals at the Aquarium that you wish you could give them a gift of their own? This year, you can.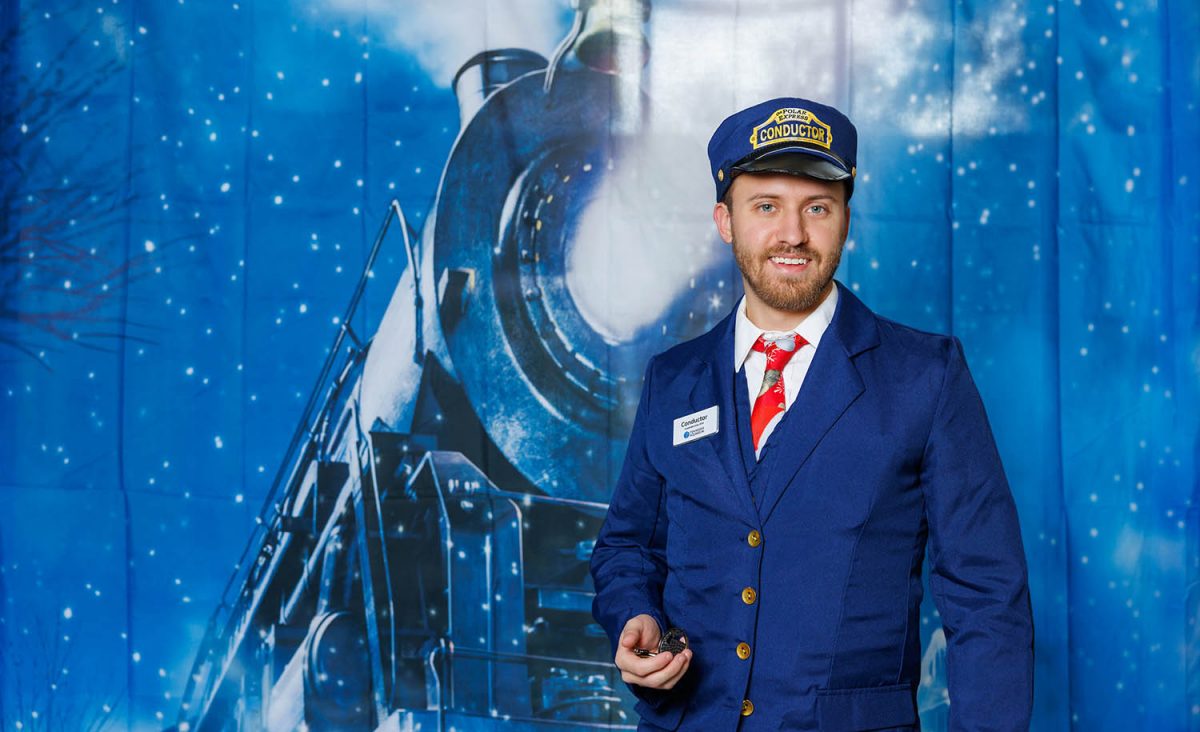 Enrichment with new and stimulating objects is a vital to the well-being of animals at the Aquarium. The Aquarium's husbandry team is always looking for new ways to bring excitement to the critters in their care. To help them out, the Aquarium has created an Amazon wish list filled with desirable enrichment items to ensure your favorite animal has their own paw-some holiday celebration this year.
See the enrichment wish list at amazon.com/hz/wishlist/ls/2W00HLWGPEJBY
Learn more about Holidays Under the Peaks at tnaqua.org/holidays/
Registration for PJs and Polar is available at community.tnaqua.org/events/2023-events/pjs-and-polar-express-2023
The Tennessee Aquarium and IMAX 3D Theater are closed on Thanksgiving Day and Christmas Day.